Binge Factor: Meet Our 2021 Film Independent Episodic Lab Fellows
In the old days, TV was mostly like, "Oh man, Jack Tripper scheduled dates with two different women on the same night! How's he gonna pull this one off?" or "Heck yeah, Joe Friday, go violate that perp's civil liberties!" or even "I know it's Gilligan's Island, but would the Harlem Globetrotters really be able to bounce a coconut like a basketball for the length of an entire exhibition game?"
It's fair to say that the medium has come a long way—with serialized, small-screen storytelling largely serving as the first-choice destination for creators looking to tell sophisticated, multi-dimensional narratives covering a wide range of experiences and perspectives. TV isn't even really TV anymore, either, with countless digital streaming platforms, broadcast networks and social media originals all vying for precious, precious eyeballs and engagement.
For aspiring creators, it can all be a little overwhelming. But the Film Independent Episodic Lab is here to help—providing a structured two-week intensive designed to help writers develop their pilot projects not just creatively, but provide mentorship and guidance in navigating an ever-changing industry.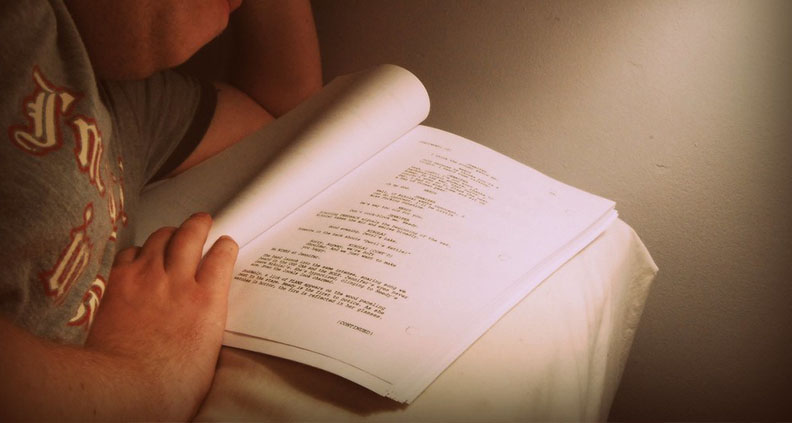 And, for this year five of the Episodic Lab, all 2021 Fellows will get to shadow for a week in the writing room of a Netflix show, in addition to mentorship by Netflix executives.
"Film Independent is a tremendous advocate for artists within the TV industry and we're so proud to be part of the journey with them through this program for emerging television writers," states Peter Friedlander, Vice President, UCAN Scripted Series at Netflix. "The participants for the fifth annual Episodic Lab bring an incredible range of talent and unique perspectives. We're looking forward to collaborating with them over the next few weeks."
2021 Episodic Lab Creative Advisors and Guest Speakers include Daniel Barnz, Sarah Carbiener, Cindy Fang, Seb Gibbs, Manal Hammad, Karen Horne, Carole Kirschner, Kimi Lee, Glen Mazzara, Vera Miao, Ildy Modrovich, Chris Mundy, Sue Naegle, Rammy Park, Robert Patla, Robbie Pickering, Kelly Kulchak, Loretta Ramos, Evan Romansky, TJ Ross, Ellen Shanman, Jiah Shin, Kendrick Tan, Sheila Hanahan Taylor, Eliza Wheeler, and Rebecca Windsor.
This year's Film Independent Episodic Lab projects are:
Title: Kintsugi
Writer: Lisa Sanaye Dring
Logline: When their mother dies, three vastly different third-generation Japanese Americans must come together to run the family restaurant and forge a new meaning of family.
Title: Known Associates
Writer: Razan Ghalayini
Logline: Known Associates is a half-hour comedy that follows Dima Baconi and her family as they navigate the bizarre experience of becoming targets of an FBI investigation.
Title: Mary Mallon
Writer: Anna Vecellio
Logline: Based on a true story. NYC, 1906. An ambitious doctor discovers the first typhoid carrier in America, sparking a conflict that will cement the name "Typhoid Mary" in history forever.
Title: Renaissance Girls
Writer: Carmen Brie
Logline: At the dawn of the Harlem Renaissance, the new President of a Negro women's college struggles to stay afloat amidst the challenging social and racial climate of a post-WWI America.
Title: The Get
Writer: Steph Ouaknine
Logline: The Get is a one-hour drama set in the world of ultra-Orthodox Jewish divorces—and the women taking the law into their own hands.
Title: The Real & Magical Diaries of Luna Icaza
Writer: Marissa Díaz
Logline: Luna inherits her grandmother's magic on the night of her quinceañera and uses her new power to tame the ancient Mexican mythological creatures that come to destroy her hometown.
Now, before we have to pay $45 to hear them speak at some future edition of the Paley Festival, let's meet this year's Fellows: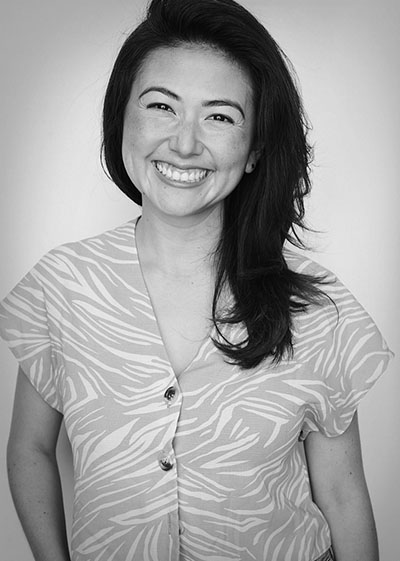 Lisa Sanaye Dring (writer, Kintsugi)
Lisa Sanaye Dring co-wrote and co-directed Welcome to the Blumhouse Live, an interactive film event for Blumhouse/Amazon Prime by Little Cinema, which has been nominated for a 2021 Emmy in the category of Outstanding Interactive Program. She is a member of the 2021/22 WarnerMedia Access (formerly HBO) TV Writers Fellowship and the Giant Leap Accelerator. As a playwright, Lisa was honored as a recipient of the 2020/21 PLAY LA Stage Raw/Humanitas Prize. She has been a finalist for the O'Neill Playwrights Conference, the Relentless Award, the Bay Area Playwrights Festival and The Seven Devils Playwrights Conference. She graduated from USC.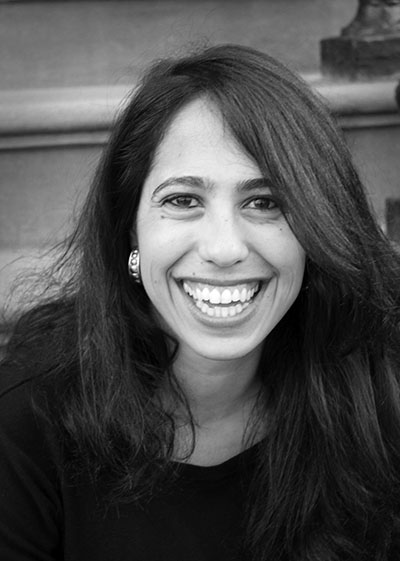 Razan Ghalayini (writer, Known Associates)
Razan Ghalayini is a Palestinian-American writer, director and producer. She has been nominated for two Emmys while at Full Frontal with Samantha Bee, where she has written and directed over 45 field pieces across ten countries. Razan co-wrote The Intercept's investigation into the Fort Dix Five and directed Entrapped, a short documentary about the case. Entrapped premiered at the 2016 Sundance Film Festival. Previously, Razan served as a supervising field producer for The Trials of Spring (PBS) and Homegrown (HBO). She co-produced and field directed We Are the Giant (Passion Pictures). Oh, and Razan likes jokes!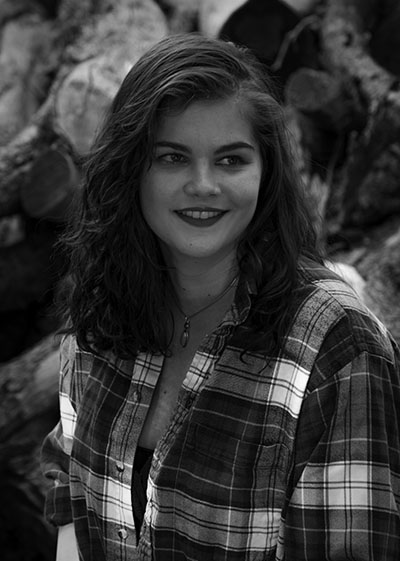 Anna Vecellio (writer, Mary Mallon)
Anna Vecellio is a 2021 graduate of the American Film Institute MFA in Screenwriting program, and she received her BFA in Film and English from Boston College. An LGBTQIA+ screenwriter raised in Georgia, Anna's work often explores the dichotomy of southern identity and flawed protagonists produced by such environments. Anna began her career in the industry as a short film programmer and screenplay competition director at the Oscar-qualifying Atlanta Film Festival. In addition to screenwriting, Anna is an avid fan of board games and often spends time DIY flipping furniture she finds discarded around LA.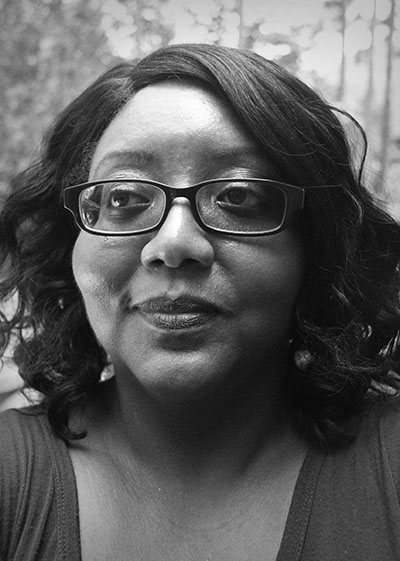 Carmen Brie (writer, Renaissance Girls)
Carmen Brie is a South Carolina-born Army brat. She started her (rather more sensible) career as a bioengineer, while scribbling erotic short stories by night. While working for the Army, she earned a second B.S. in Electronic Media and Film from Towson University before pursuing her MFA in Screenwriting from the University of Texas at Austin. Carmen has interned for Amy Talkington (Little Fires Everywhere) and developed a feature biopic for an independent producer. In addition to her published stories, Carmen is a Foshko Memorial Screenwriting Award winner and Humanitas Drama Fellowship Finalist. She currently teaches screenwriting workshops at UT.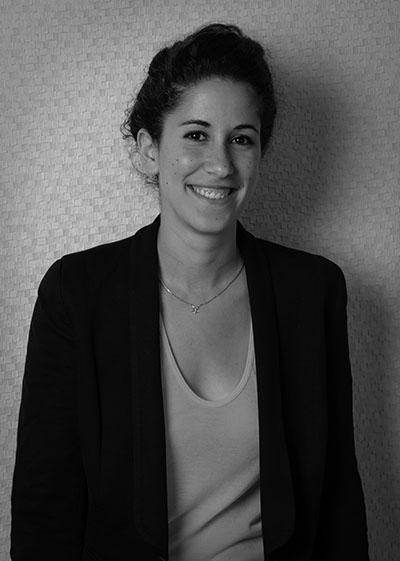 Steph Ouaknine (writer, The Get)
One of Canada's "Five to Watch in Entertainment," Steph Ouaknine is an award-winning producer and development executive well-versed in queer stories and international co-productions. Steph has cocreated and produced Carmilla, the award-winning multi-platform series that ran for 108 episodes and spawned a global, engaged community. Financed by U by Kotex, the digital series topped 100+ million views, earning accolades from Cannes Lion, Rocky Awards, multiple Canadian Screen Award wins, Webby and Streamy, and MIPTV's "Brand Content of the Year" 2018 Award. Currently, she is a Producer, Originals & Exclusives for Amazon Music Podcasts.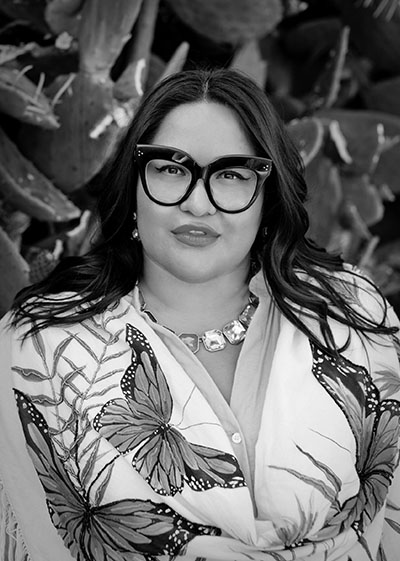 Marissa Díaz  (writer, The Real & Magical Diaries of Luna Icaza)
Marissa Díaz is a third-generation Mexican American from San Antonio, Texas. She is a writer and producer who serves as Head of Film and Television, Production and Development, for Lena Dunham's Good Thing Going. In this post, she develops features, documentaries and has worked on shows such as Girls and HBO Max series Generation. Previously, she worked at Fox Searchlight, MGM Studios, Bravo TV, Sikelia Productions and The Weinstein Company. Marissa holds a BFA in Film & TV Production from NYU's Tisch School of the Arts and an MFA from USC's Peter Stark Producing Program.
Film Independent is also excited to award this year's Alfred P. Sloan Episodic Grant to Anna Vecellio, who will receive a $10,000 grant from the Alfred P. Sloan Foundation to support the development of her pilot, Mary Mallon, through the Episodic Lab.
"I'm incredibly grateful," says Vecellio.  "Mary Mallon is a historical limited series that seeks to uncover the true story behind the infamous Typhoid Mary and, in doing so, reflect on how science literacy and mutual respect between scientists and their communities are crucial to protecting public health."
The Film Independent Episodic Lab is supported by Netflix, the Alfred P. Sloan Foundation, the National Endowment for the Arts and Final Draft Screenwriting.
For more information on the Episodic Lab and the projects supported through the program, please contact Angela Lee, Associate Director of Artist Development, at alee@filmindependent.org. Additional information and an application form can be found at filmindependent.org.
Film Independent promotes unique independent voices, providing a wide variety of resources to help filmmakers create and advance new work. Become a Member of Film Independent here.
If you are in a position to support our efforts, please make a donation. Your impact will double, dollar-for-dollar, with the generosity of our long-standing Arts Circle Member Susan Murdy. All donations made to Film Independent before September 23 will be matched up to $50,000.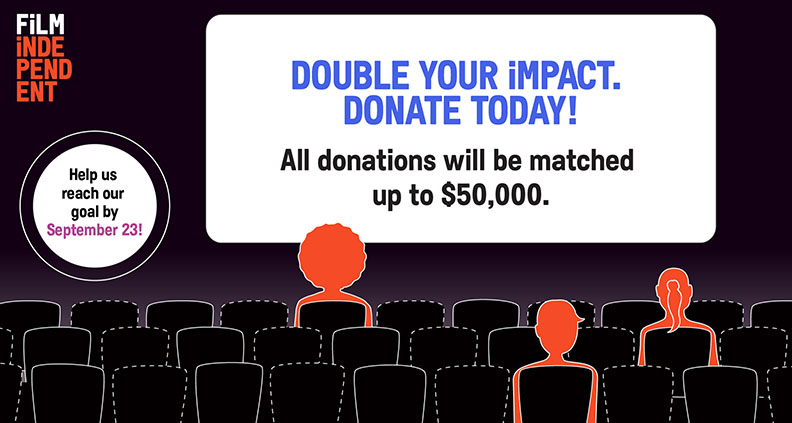 Follow Film Independent…