CASE STUDY: The Making of 'Southside With You'
Every other week on the blog, we dig into the archives from Film Independent Education and examine, in detail, one film's production journey. Our hope is that filmmakers will take lessons from these stories to apply to their own projects. Good luck!
***
This week, tag along as future President Barack Obama and a young lawyer named Michelle go on their first date across Chicago's South Side in the summer of 1989.
THE FILM
Type: Dramatic Feature
Writer/Director: Richard Tanne
Producers: Tika Sumpter, Richard Tanne, Robert Teitel
Budget: $1.5 million
Financing: Foreign Pre-sales/Private Equity
Production: 17 days, July 2015
Shooting Format: ARRI Alexa
Screening Format: DCP
World Premiere: Sundance 2016
Distributor: Miramax/Roadside Attractions
Website: www.southsidewithyou.com
DEVELOPMENT AND FINANCING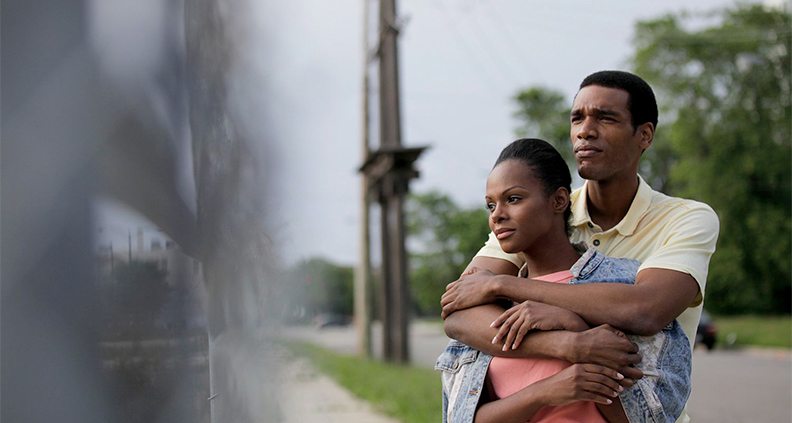 In 2007, writer/director Richard Tanne read an interview with a promising Presidential candidate named Barack Obama and his wife Michelle—about their first date. "It felt like it was ready-made for a movie," Tanne remembers. "I started reading everything I could about them." The filmmaker was intrigued by the pair, both individually and as a couple, and though the idea continued to brew in his mind, he didn't sit down to write it in earnest until late 2013.
Tanne researched and outlined for roughly two months, and quickly discovered he'd have to make some bold storytelling choices. He had no access to the real and very recognizable people behind the story, which meant the film would have to be heavily fictionalized, though the Obamas had been open enough in interviews to allow him to construct much of the date as it had actually happened. For example, in order to illustrate the relationship's development, Tanne included a scene at a community meeting that had helped to change a reluctant Michelle's perspective on Barack—though in actuality the event had taken place on a subsequent date.
"The very fact of putting dialogue in their mouths makes this a fantasy," he admits. "It's sort of unavoidable. But I thought it was important to infuse the fictionalized first date with as much truth and detail about each of their lives as possible. And then let those details take the conversation and the themes in whatever direction the characters wanted to go. I was less concerned with the actual accuracy of the first date and more concerned with the emotional accuracy of the characters." Working from this principle, he completed the first draft in one month.
While he wrote, Tanne had encouragement from actress Tika Sumpter, to whom he'd been introduced by a mutual friend. Sumpter had read Tanne's early outline and been immediately taken with the project. When they first met, she expressed interest in playing Michelle Obama, but believed so much in Tanne's vision that, regardless of an acting attachment, she hoped to come on board as a producer. It was Sumpter's excitement for the film that first convinced Tanne to see it as something bigger than a micro-budget indie that he'd have to shoot guerilla-style. "Once I finished, it wasn't even a question—it was going to need a proper budget," he remembers.
With Sumpter on board to star and produce, Tanne calibrated his expectations—aiming at first for a $3 million budget and settling eventually on a goal of $1.5 million. "You have to make certain cinematic sacrifices to bring it in on budget," he admits, but at the end of the day, the most important factors were the chemistry, the substance and the heart."
The pair approached a handful of producers and were met with some interest, but it took time to find the right team. Sumpter had a longstanding friendship with Stuart Ford, then head of IM Global, an independent financier, production and foreign sales company, and sent him Tanne's script. Ford responded enthusiastically, and after a single meeting in which Tanne pitched his vision for the film, a deal was reached quickly in early 2014. IM Global would finance the entire film, largely through foreign pre-sales, and would cover the gap with their own equity.
A film about two people as massively recognizable as Michelle and Barack Obama simply doesn't work without the right casting, and as Tanne and Sumpter were working to secure financing, they had also been searching for their Barack. A tape of Parker Sawyers had been submitted to the team after they had reached out to Sawyers' agency to inquire about another actor; Tanne and Sumpter immediately saw the potential in Sawyers. When official casting began after the IM Global deal was in place, Tanne gave Sawyers some notes and asked him to submit a second tape, which—pending a chemistry read with Sumpter—quickly convinced Tanne that he'd found the right man. The producers flew Sawyers to Los Angeles, and the electricity between he and Sumpter in the room sealed the deal.
PRODUCTION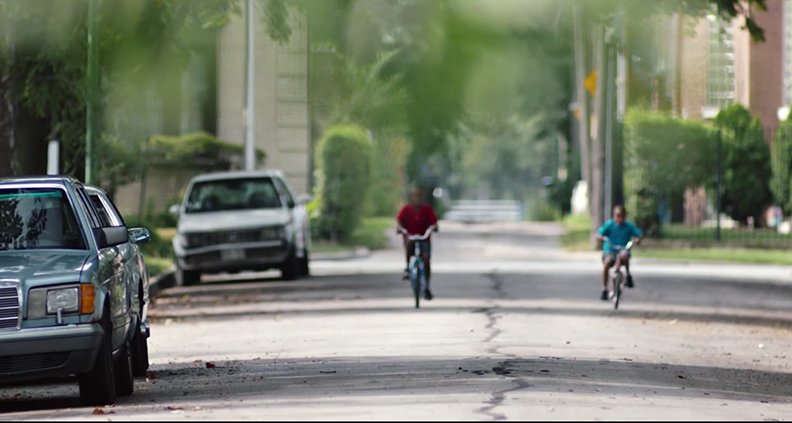 Principle photography was scheduled to begin on July 13, 2015, and to last for only 15 days, with two pick-up days for driving shots. Tanne had always planned to shoot in Chicago—a location vital to the romance between the Obamas—and though he wasn't able to secure the precise locations from the actual date, many of which have been modernized and no longer looked right, shooting often took place within a few blocks of the originals. To evoke the late 1980s for a reasonable price, Tanne focused on subtle, evocative details—a cassette tape in a car, a period poster in the background—rather than dressing entire city blocks.
Tanne flew the actors to Chicago ten days early for rehearsals. Knowing that the timeline would be tight and there would be room for only a few takes for each set-up, he'd instructed his actors to be completely off book when they arrived. "You're going to have to really learn this thing like the back of your hand," he told them.
To keep things moving on his end, Tanne had shot-listed each scene with Director of Photography Patrick Scola and worked hard to lock down every location by the time the actors arrived. With all the pieces in place, Tanne was able to walk the actors and Scola through the locations and camera blocking before they began shooting.
"We were able to move quickly, and that combined with evolving master shots—instead of more traditional coverage—meant that we could spend a little extra time preparing our setups." Shooting most or all of a scene in one dynamic master shot with complex camera moves allowed the production to be tremendously efficient, and Tanne is convinced that all that preparation and economy served him well.
FESTIVAL PREP AND STRATEGY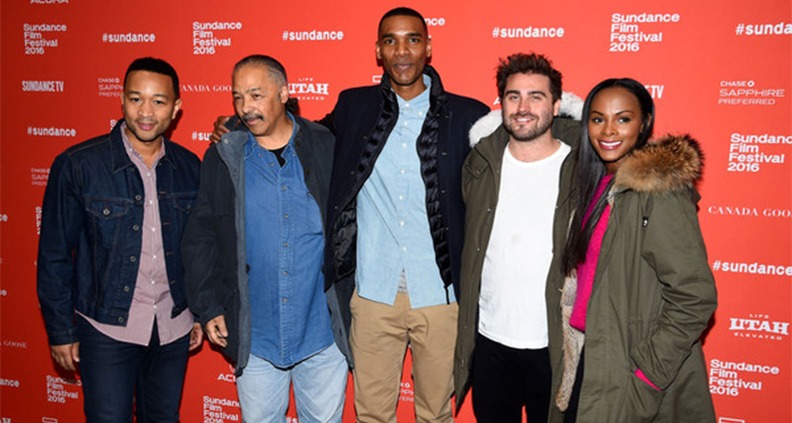 With Tanne focused on post-production back in LA, IM Global was pushing for a cut in time to make the Sundance deadline. This meant working day and night on the edit, but Tanne was happy to immerse himself in the process, which went relatively smoothly. "The movie was telling me what it needed to be," he explains, and the film didn't change once it was submitted to Sundance.
Southside With You was invited to premiere in competition at Sundance 2016, and mPRm came on board to handle publicity in conjunction with IM Global's in-house team. Graham Taylor of WME, where Tanne was repped at the time, represented the film at the festival, in tandem with the financier. Because of its notable central characters, the project generated curiosity immediately, so the sales team worked to keep the film on a lower profile—moderating expectations and allowing it to be a discovery when it premiered.
THE SALE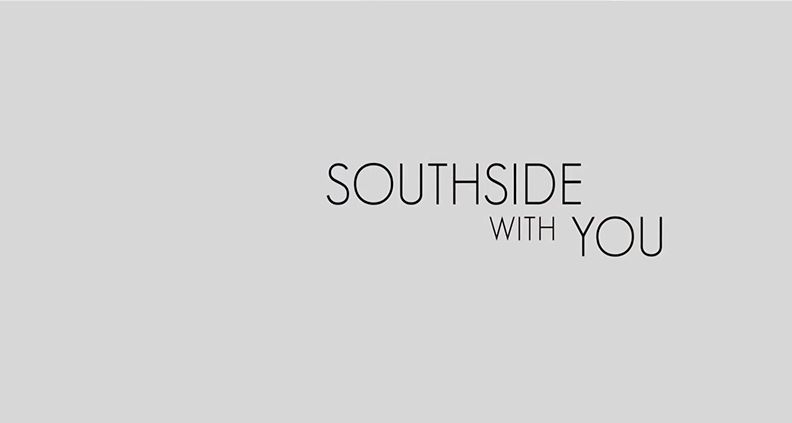 Zanne Devine and Rosanne Korenberg of Miramax saw the film at Sundance and responded immediately. "Of the companies that were interested, it felt like Miramax and their proposed distribution partner, Roadside Attractions, had the most aggressive and thoughtful strategy for release, and it seemed like the deal they were offering was going to work for everybody," Tanne says.
Miramax purchased North American rights for roughly $2 million and multiple international territories for an additional (undisclosed) figure; Roadside Attractions partnered with Miramax to handle the U.S. theatrical release.
THE RELEASE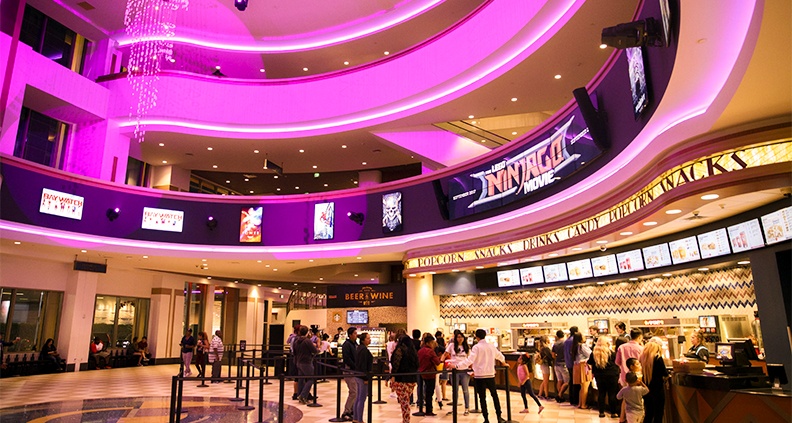 Southside With You was released on August 26, 2016—a deliberate alternative to the summer blockbusters—and grossed just under $3 million opening weekend. By the end of its theatrical run, the film had grossed $6.4 million domestically. It has since been released on iTunes and Netflix. The film has also played theatrically in many foreign territories, including Italy, France, Spain, Greece, Colombia, parts of the Middle East and the UK.
Tanne traveled with the film when it played a handful of festivals, including Sundance, Hong Kong, San Francisco International Film Festival, Seattle International Film Festival and the Maui Film Festival, where it won the Audience Award.
FILMMAKER ADVICE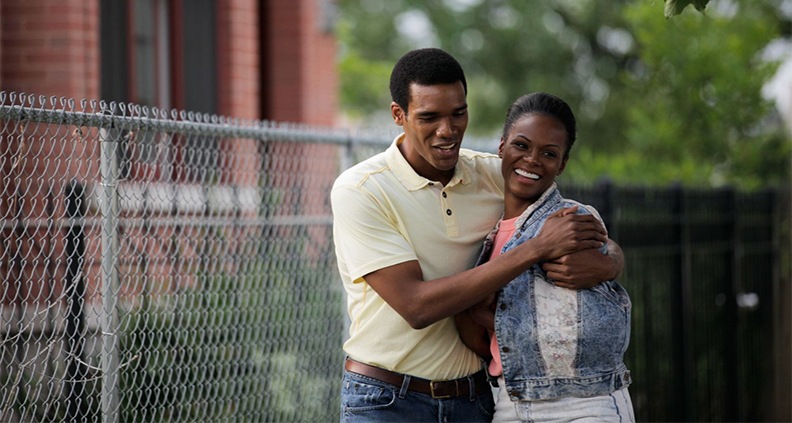 "Get constant feedback on your script and then later on your edits. Bring a diverse range of people into your process; require brutal honesty. Go back to the lab, then rinse and repeat. There's always more potential to find, always more movie to discover, but you need objectivity."
Learn more by visiting our library of case studies for additional resources. Film Independent promotes unique independent voices by helping filmmakers create and advance new work. To support our work with a donation, please click here. Become a Member of Film Independent here.
More Film Independent…