Detail Oriented: Vintage Lenses, Old Castles & More with the DP of 'Mary Queen of Scots'
Movies are a mosaic of moving parts. But we don't always see which parts, or who's moving them. Each month in Detail Oriented, Su Fang Tham explores some of the more specialized areas—and career paths—related to film production.
***
A two-time Oscar nominee (not to mention a BAFTA winner for the 2000 historical epic Gladiator), British cinematographer John Mathieson has shot a whopping five films for director/producer Ridley Scott—in addition to titles ranging from Logan and The Man from U.N.C.L.E to 47 Ronin and The Phantom of the Opera. Prior to working in features, Mathieson built a lengthy CV in the '90s shooting commercials and music videos for artists including Prince, Madonna and Massive Attack. Not too shabby.
But despite shooting several of his biggest-name projects digitally, Mathieson insists that using celluloid is still the most effective way for a cinematographer to hone her or his craft. His latest film is director Josie Rourke's Oscar and BAFTA-nominated period drama Mary Queen of Scots, which chronicles the 1569 Rising of the North—the unsuccessful attempt by the Catholic nobles of Northern England to topple Queen Elizabeth I in favor of Mary, Queen of Scots.
Stepping in for original cinematographer Seamus McGarvey at the last moment, here's what Mathieson has to say about shooting exteriors in the Scottish Highlands, the "true essence" of his job and why he favored the 65mm lens for this film.
CINEMATOGRAPHER JOHN MATHIESON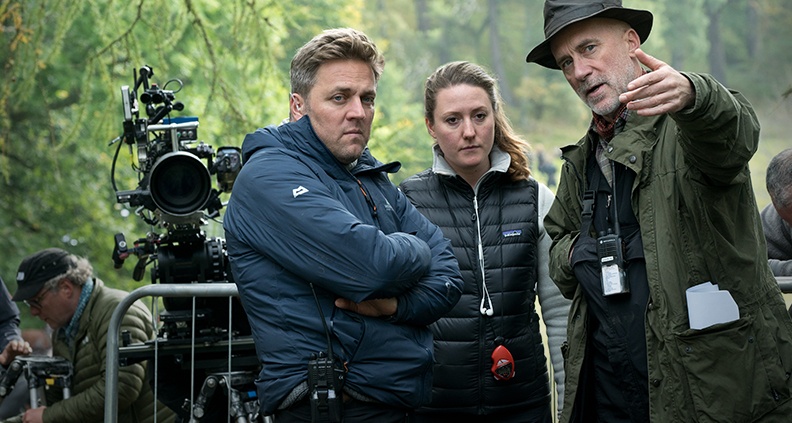 What was your path to becoming a cinematographer? Did you always know you wanted to work in film?
Mathieson: I had no idea what a cinematographer was. I thought films just kind of happened. I knew there were cameras and explosions and far-off locations that ordinary folks were never going to set foot on. And yet, in the cinema, I believed I was totally in that other world. I was drawn to cinema like every other child; I think I wanted to be James Bond. I was beginning to notice how films "looked" when I started to take black and white photographs with my dad's 35mm SLR Pentax SV—you could change lenses on it! My father also bought me a crappy Super 8mm camera and I thought: "How difficult can this be?"
You've worked on films that cover a wide range, from intimate family dramas like August Rush to epic films like Gladiator and Logan. Besides the production budget, what are some of the differences?
Mathieson: Surprisingly little as a cinematographer. On the smaller family dramas, there are a lot less "where do you want these horses?" and no reams of emails to read at the end of the day. Large budget or small, it really boils down to what or who is directly in front of you: that's your intimate moment, when you hang a frame and light what you can see through the camera. It is actually a very quiet moment during which you can take solace while everything else is whirling around you.
You didn't have a lot of time to prepare for the shoot for Mary Queen of Scots. What were your initial conversations like with director Josie Rourke –what was the photographic heart of the story that you both wanted to get through to the audience?
Mathieson: When I took over on Mary Queen of Scots, there had been a huge reshuffling of the top department heads just weeks before principal photography. Even though there wasn't much time in pre-production with Josie, I did find quiet time on weekends with her away from the rush and noise to break down the script, talk about the coverage and the heart of the scenes. Photographically, I did my thing. I suppose I could have taken a different and more radical path, but there was so much to deal with. It is at its core a medieval tale—Elizabethan with period interiors and dress. Those interiors were fire lit in cavernous Scottish castles and gothic English palaces with tiny windows. So that gave me the hook to a more traditional path.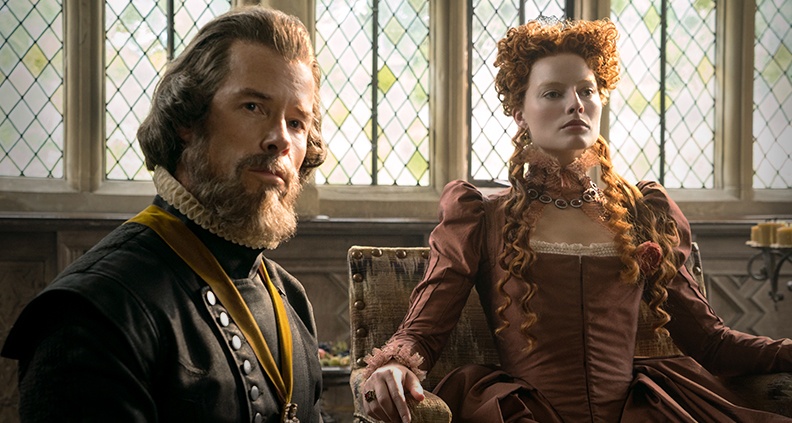 Can you talk about some of the medieval castles and Elizabethan estates where you shot?
Mathieson: We did well on the English interiors but the English exteriors were more difficult. With Scotland, it was the other way around: plenty of sweep and countryside, but when it came to the larger Scottish castles and ruins, the ones that had not been destroyed by the feuding Scots, English, Cromwell and the Jacobites are tiny and impractical for a shoot. Furthermore, you just can't walk into these magnificent buildings that are hundreds of years old and start moving things around, laying floors and redecorating and putting lights in the ceiling. Just to get through the door is a delicate and slow process negotiated by the location scouts and managers. When you do find a fantastic location that you think is perfect, there are often no hotels or any real accommodations nearby for the crew. Oddly enough, that's why they are fantastic virgin locations—now that's a frustration you wash away with some fine whiskey.
Shooting in the Scottish Highlands, the unforgiving landscape and weather really adds texture to the story. What was that like?
Mathieson: Scotland is not unforgiving at all. It is the most fantastic place in the world to get wet and cold. For many of our scenes up there we had heavy skies, which suited the story perfectly. It's also perfect for the digital camera, which is no fan of bright sunlight. Our Scottish exterior scenes looked great. Many were from the second unit, not me, so they did the wet and cold bit and I got the glory. I have taken many films that needed sweep, scale and romance to the highlands. It is a lot closer than New Zealand and has great facilities and crew. You do spend some of the day under umbrellas, but you always come away with something beautiful in Scotland.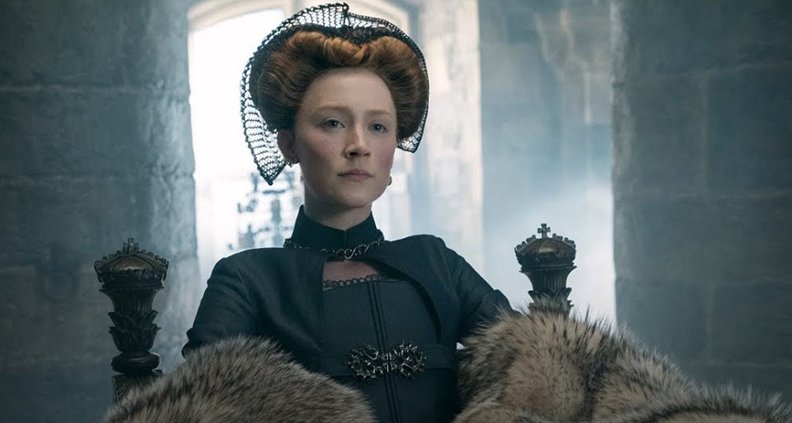 In terms of lenses, you favored the vintage 65mm lenses for this film. Why was that? 
Mathieson: Before I joined the production there was talk of shooting on film, which would have looked far better for the story. This conversation fizzled away when I joined late in the process, as many other issues were pressing by that point. I was bored with shooting Alexa and scope. I knew Panavision had a new large format digital camera— the DXL—so we tested it and it came up to scratch, and since I had never shot 65mm on any medium, I was keen to give it a go. Of the four lens systems (of six) available to me at the time, I liked the Sphero 65's the best. I liked the way the focus fell off and the slight wrapping veiling, misty flares they gave me. Panavision had also built three new Primo 70mm zooms, which were terrific and versatile especially when you have so much work to do, mountains to get up and down, etc.
Who are some of the cinematographers whose work you admire?  
Mathieson: [Italian cinematographer] Vittorio Storaro is at the top of my list. There are so many marvelous ones: Pasqualino De Santis (Lancelot of the Lake), John Toll (Braveheart, Thin Red Line), Phillipe Rousselot (Fantastic Beasts and Where To Find Them, Sherlock Holmes) and Chris Menges (The Killing Fields, Notes on a Scandal), just to name a few.
What's the best advice that you can give aspiring cinematographers?
Mathieson: Shoot anything for anybody on whatever camera is available to you. Make yourself keen and available especially to good stories with no budget—they are the one that'll get you noticed. Many things will be disappointing and you will hit walls, but just keep on banging your head against them. And lastly, try to shoot some film, the joy you'll feel when you see your images is remarkable, and your directors and producers will think you a mysterious genius. After all, how difficult can it be?
Mary Queen of Scots is currently playing in theaters and is available on SVOD. To learn more about John Mathieson, check out this excellent article from British Cinematographer about the making of Logan.
To learn more, check out past Detail Oriented columns on our blog. Not a Member of Film Independent yet? Become one today. Subscribe to our YouTube channel and follow us on Facebook, Twitter and Instagram.