Directors Close-Up: Highlights from a Wise-and-Wild Spirit Awards Roundtable
Film vs. digital. Settled or not, it remains a contentious issue and one of the great everlasting debates of the modern film community. And it was just one of the topics argued at Week Four of the 2019 Directors Close-Up series, featuring an amazing and improbable group of 2019 Film Independent Spirit Award nominees spotlighted together—so entertaining and unusual that the evening became increasingly fascinating with each passing minute.
The filmmakers: Eighth Grade's Bo Burnham, Leave No Trace's Debra Granik, If Beale Street Could Talk's Barry Jenkins, Private Life's Tamara Jenkins, Sorry to Bother You's Boots Riley and First Reformed director Paul Schrader. Naturally, the impressive February 20 panel called for Film Independent President Josh Welsh to moderate.
You can watch clips from the panel below or keep reading for some of the evening's best highlights and most unexpected moments. (And for more clips from the 2019 Directors Close-Up and Spirit Awards, check out our YouTube.)
SPIRIT AWARDS ROUNDTABLE
Schrader says visual beauty is easy to pull off with digital. "With technology you can make a really gorgeous looking film for very cheap. It's an old mindset: cinematographers standing on the set, creating this beautiful tableau." He said, "We used to spend four or five hours lighting a scene. Now we spend half an hour," noting that what would formerly take place on set is now digitally inserted in post, including cropping the digital image to its final mise-en-scène.
Expanding on a filmmaking approach that stretches back to his earliest films like Blue Collar and Hardcore, Schrader added, "It's all about withholding. How to give the viewer less than he expects and still keep him interested"—a mindset the filmmaker still tries to adhere to.
Riley—the eventual winner for Best First Film at the February 23 Film Independent Spirit Awards ceremony—jumped in, admitting that he'd blatantly imitated a scene from Schrader's 1985 film Mishima for his feature directorial debut. "We stole it almost beat for beat from the Temple of the Golden Pavilion [scene]. That's how music works and that's how film works," he said.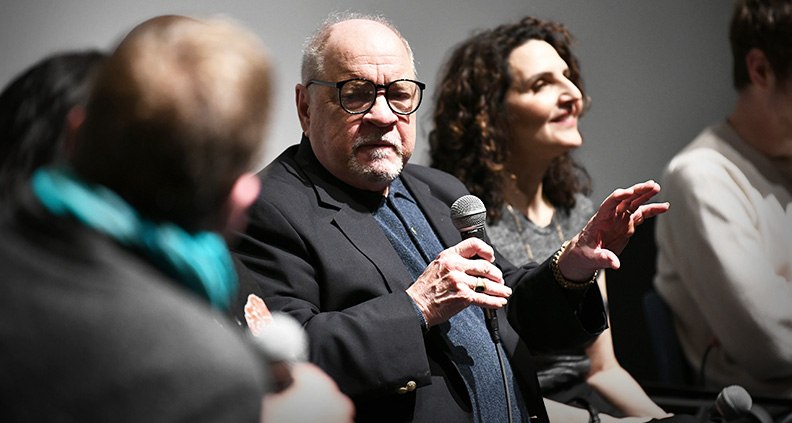 The surreal sci-fi comedy film Sorry to Bother You chronicles a telemarketer (Lakeith Stanfield) who discovers the secret formula to success: his "white voice." In Riley's view, the film was all about "making due with what you have and figuring out what works… Some of the greatest shots in our movie came in the last minute of 'we can't get this location', 'will this other place work'?"
When chaos sets in, the panelists agreed that independent filmmaking is really about quick decision-making. So ask yourself: "What do you want to put energy into?" said Riley. "With music, there are some producers that say it's about the song. I don't care what drum set you play on or what microphone you use." On the other hand, he says, "There are others that do care what reverb you're using, and it does matter." Specific tools and moments matter to the producer of the music or the director of a film. Either way, "Put some love into it," he concluded.
Leave No Trace director Granik addressed Schrader's comments on digital film when discussing the gorgeous, lush coloring of her film—shot outside of Portland, the film's verdant color palate cannot be understated. Granik, recipient of the 2019 Bonnie Award, said: "To Paul's point, things have really progressed where any palate is now something you could approach." Shooting the film with depth to capture the beautiful, granular details, she said there were so many shades of green, so much moisture to capture photographically.
"So that luminosity, the rain, the place was glowing, it was working for us," Granik said. "I feel that the forest was giving us so much texture. It was bringing the whole film to this almost sensory level," she added. "Somehow that grand forest of the Pacific Northwest, it's got its ponderous qualities, its dark silver tones and its dark-blacks. It held us the whole time."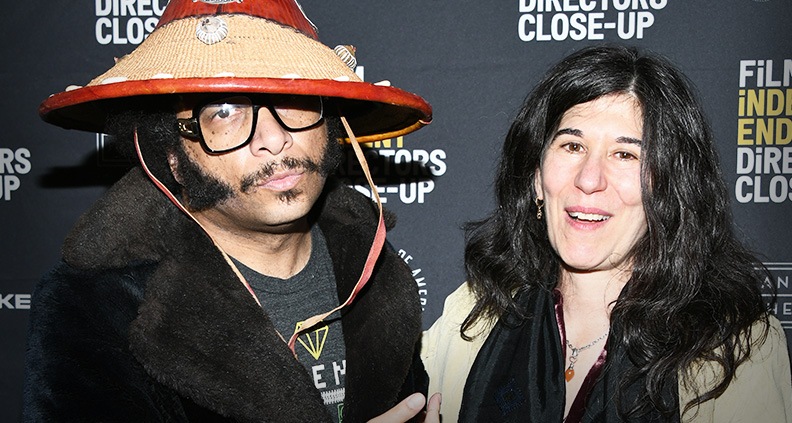 For Barry Jenkins—the Spirit Award winner for Best Director and Best Feature for his James Baldwin adaptation If Beale Street Could Talk—it was about starting from perspective. Jenkins knew he had to replicate New York in the 1970s, but through the lens of a young girl trying to hold onto her memories, dreams and nightmares. "A 19-year-old-girl who's remembering the first time she made love, the first time she realized someone who loved her thought she was beautiful, that's going to skew what the city looks and feels like," he said, leading to a more saturated color palette for the film.
Barry also stated jokingly that Schrader was being a bit facetious. "I went to film school right at the end of shooting everything on emotion," he said, noting that he's "right in the middle of the new school and the old school… If you don't know what it's like to set the lights of the color timer, you're going to learn by example." Whereas now, Jenkins says, you can reprogram the easier-to-use digital cameras.
"With digital tools, we get the camera and we reprogram it from jump. It's like no, you're going to prioritize this dark skin, this melanin," said Jenkins. Because historically, he explains, "The history of cinema is rooted in people selling cameras to [white] families to record their suburban vacations"—thus, those cameras were designed to reflect white skin.
As these writer/director's noted, really do your research in pre-production. Figure out exactly what you want your movie to look like, because you can program that into the camera.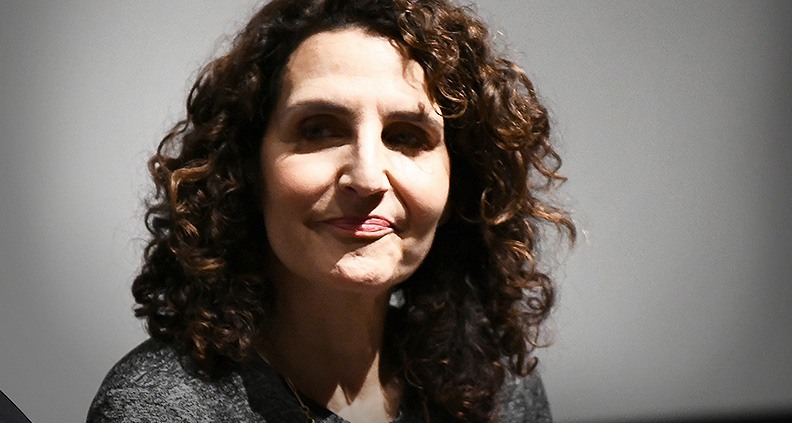 Tamara Jenkins' Private Life is a moving film about a married couple struggling with infertility issues. Regarding this conversation of formalistic beauty relating to the construction of a film she said: "Beauty is something I have a love/hate relationship with," adding, "I worked with a cinematographer Christos Voudouris, who has a freakish ability to [create a] frame that I love, that almost looks kind of accidental and off and not perfect."
Jenkins described herself as kind of "old-fashioned," preferring film to digital. Because "The whole atmosphere of the room, everybody working, they're in a sort of heat together." And in that collaborative environment, she says, "They create that frame or that line reading or that [stellar] performance."
On the opposite end of the spectrum, Burnham—Spirit Award winner for Best First Screenplay—says it was only appropriate to rely on digital cameras to tell a contemporary digital story. He began, "You know what, I shot [Eighth Grade] 8K and cheated all the time; digital push-ins all over the place."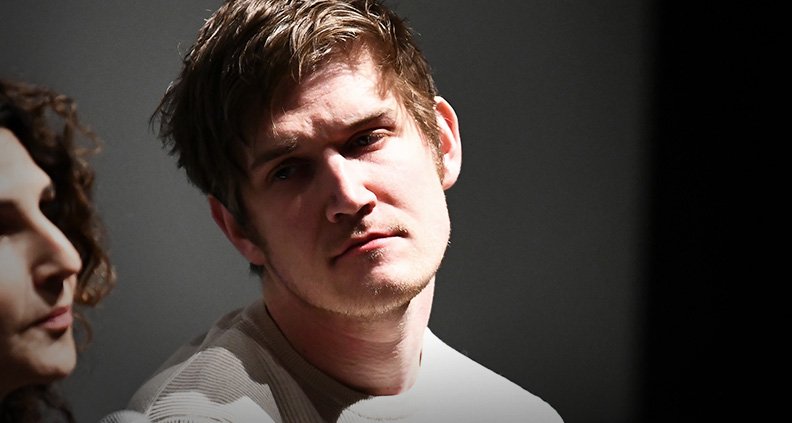 It's an odd, peculiar thing when "the actual medium of captured digital media is really part of the story," Burnham said. "That informed some of the ideas visually, [like] the flatness of a screen." But the real image Burnham was trying to capture here was someone on their phone in the dark, at night.
"It feels like film has been very technophobic and sees screens as incredibly not cinematic," the first-time director and former YouTube star said. "And to me, Barry Lyndon writing a letter by candlelight is the most cinematic thing in the world, but [what about] a girl alone on her phone at night, which is the letter and the candle fused together?" he said.
Take it from the pros. Whether you choose the route of the traditional medium or digital filmmaking, building the right feeling on set and knowing what kind of movie you're making, both story-wise and cinematically, is what's most crucial to your film.
For more information about upcoming Film Independent events, click here. To learn how to become a Member of Film Independent, click here.
The 2019 Directors Close-Up is sponsored by Premier Sponsors BREAKER, Directors Guild of America, Landmark Theatres, SAGIndie and The Sexton; Principal Sponsor Cast & Crew/Media Guarantors; and Supporting Sponsor Mississippi Film Office.