Directors Close-Up Recap: Screenplay Noms on Collaboration, Process and Persistence
The Directors Close-Up series returned for its first in-person session since 2020 last month on March 2 by welcoming nine different screenwriters, all nominated for awards at the 2022 Film Independent Spirit Awards. Five—Maggie Gyllenhaal (The Lost Daughter), Janicza Bravo and Jeremy O. Harris (Zola), Nikole Beckwith (Together Together) and Todd Stephens (Swan Song)–were nominated for Best Screenplay while four–Vanessa Block and Michael Sarnoski (Pig) and Sheldon D. Brown and Matt Fifer (Cicada)–were nominated for Best First Screenplay. Fellow screenwriter Jane Anderson (The Wife, Olive Kitteridge) moderated the event generously hosted by the Landmark Theatre in West LA.
Collaboration is an essential element of the filmmaking process and three of the films represented took advantage of this synergy in the screenwriting process. While the backgrounds and connections between the writing partners varied, the group consensus was that it's often quite valuable to have a second opinion.
The power of receiving feedback from a trusted ally.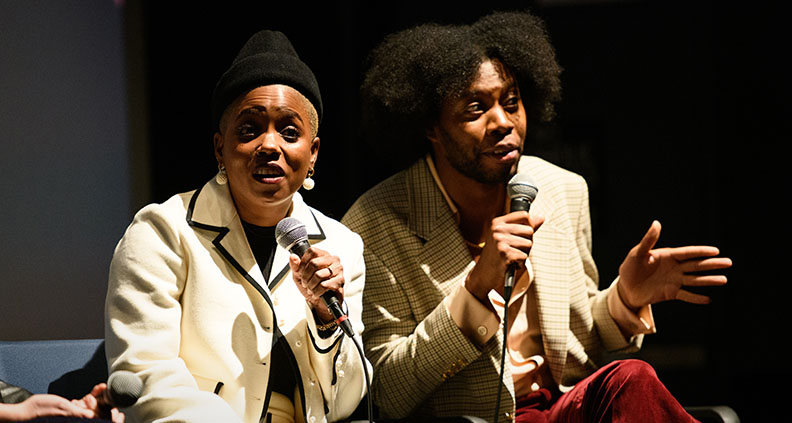 First-time screenwriters Vannessa Block and Michael Sarnoski felt Pig achieved an authentic vision due to the duo possessing additive skillsets… and having productive disagreements. "Filmmaking is about the alchemy of a group of people that come together in the creation of a product that needs to graze truth" Block said, underscoring her belief that having multiple voices and opinions is what makes filmmaking such a special process.
The working partnership between Zola collaborators Janicza Bravo and Jeremy O. Harris materialized in a rather unconventional way, with Harris originally being a film critic initially who was merely an admirer of Bravo's short films. Harris went on to describe his strong preference to receive notes from Bravo, someone he respects and has made a conscious choice to work with, when he exclaimed: "I don't trust studio execs with notes because none of them feel as smart or as furthering as J's [Bravo's] notes did."
Cicada co-writers Sheldon D. Brown and Matt Fifer formed a personal connection several years before working together when they met while on a date in 2015. Several years went by before they'd speak again but the foundation was set. The film is deeply personal to both since it is based on actual experiences, including traumatic ones, so it's not surprising this lead to many spirited debates during the writing process. "It's our baby… We have to co-parent this," Brown said on his struggle to steer the story in the right direction.
Writing alone is the way to go for some.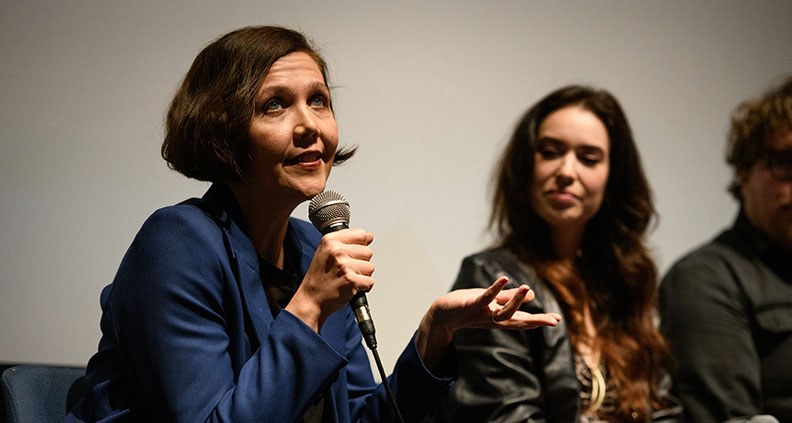 Maggie Gyllenhaal's adapted screenplay for The Lost Daughter was penned solo but in constant conversation with the 2008 novel of the same name by author Elena Ferrante. While Gyllenhaal was obviously a massive fan of the source material, she didn't hesitate to make changes that she felt would enhance the film, specifically how it concluded. "I need some magic. This is a movie about someone's unconscious. I think life is full of trippy magic," she described explaining the adjustments she made to the ending which was partially inspired by Hal Ashby's 1979 film Being There.
Together Together was written from an original concept by Nikole Beckwith, but was nearly derailed due to producer demands. Despite her best efforts, Beckwith was forced to write an additional scene at the end of the film to appease financiers. "Just write the thing that you'll hate the least," she was told. But she responded by doing exactly the opposite. Beckwith included the mandatory final scene as an addendum, rather than a proper part of the script, and proceeded to write a substandard ending, hoping it would be cut. This strategy worked therefore preserving her intended vision.
Todd Stephens' first film in 13 years, Swan Song, included such personal themes that writing it on his own seemed like the only way to go. While the events depicted in the film do not reflect his own life, the story of a man recapturing his mojo was something that hits close to home. Swan Song's Pat Pitsenbarger (played by Udo Kier) is an aging man who leaves his nursing home to make a return to hairdressing and rediscovers his swagger in the process. Stephens can certainly relate as he made this film after a long hiatus from his true passion.
Film synopses – fair or foul?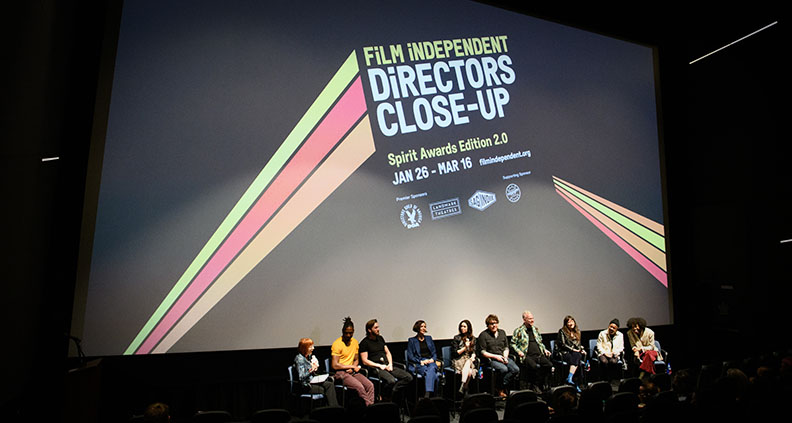 Film synopses are a necessary aspect of the promotion process, but their ability to summarize the true intent of the screenwriter can be hit-or-miss at best. This was illustrated perfectly when moderator Jane Anderson read the plot description for each movie and asked the screenwriters for their reaction.
"The genre said 'stripper' and I was like, is that a genre?" a shocked Bravo asked, voicing her displeasure with her film's "official" synopsis. She went on to say that she doesn't have a problem with the word "stripper", but understands it is used typically in a diminutive way that completely ignores the complexities of a person. The movie is much more about friendship and women falling in and out of love in sexual and non-sexual ways, according to Bravo.
The Lost Daughter may have had the worst one of them all, in the eyes of Gyllenhaal. "You have to listen in a kind of slightly different tone, in a different language," she said, of the mindset necessary to view her film to create the most rewarding experience.
Final takeaways.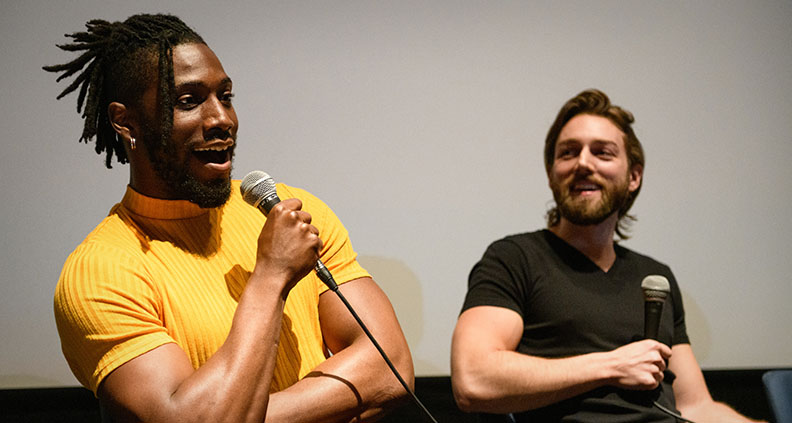 In a flurry of closing thoughts for the evening, the panel offered some advice for aspiring screenwriters. Todd Stephens stated that the discussion made him realize that sometimes the best ideas come when you step away to do other tasks and take your mind off writing. Vanessa Block said to not let the perceived mystique of the industry scare you away. Many feel that being a screenwriter is simply unachievable and off-limits for those outside the industry bubble, but this isn't untrue. Lastly, Sheldon D. Brown expressed his opinion that all stories are valid and necessary, so keep telling them!
The Directors Close-Up series has concluded for 2022 but past sessions are available to watch for session passholders here.
Film Independent promotes unique independent voices by helping filmmakers create and advance new work. To become a Member of Film Independent, just click here. To support us with a donation, click here.
More Film Independent…
(Header, L-R: Jeremy O. Harris, Janicza Bravo, Jane Anderson, Michael Sarnoski, Vanessa Block, Maggie Gyllenhaal, Sheldon D. Brown, Matt Fifer, Todd Stephens, Nikole Beckwith; Photo: Getty Images)