Directors Close-Up Recap: The Loneliness of Being a Best Director Nominee
Pornography. Childhood. Collegiate rowing. Motherhood. Hyper-accelerated female bonding via surprise sex work. Taken individually, the films nominated for Best Director at the 2022 Film Independent Spirit Awards might seem to have little in common. Take a step back, however, and the connecting threads begin to emerge—in particular recurring themes of insecurity and the quest for external validation. Which isn't surprising, given the degree of isolation and occasional imposter syndrome each of the five nominated filmmakers confessed to feeling— either consistently or intermittently—during production.
Such feelings were shared, intimately and without hesitation, during the very first session of the 2022 Film Independent Directors Close-Up. Moderated by Film Independent President Josh Welsh, the annual "The Spirit of Independence" panel featured Best Director nominees Janicza Bravo (Zola), Maggie Gyllenhaal (The Lost Daughter), Lauren Hadaway (The Novice), Mike Mills (C'mon, C'mon) and—dialing in from Sweden!—Ninja Thyberg (Pleasure).
Series passes for the Directors Close-Up are still on sale, with both online and in-person sessions, to be held at the Landmark Theatres in West LA. Here are some of the highlights discussed on Night One…
THE SPIRIT OF INDEPENDENCE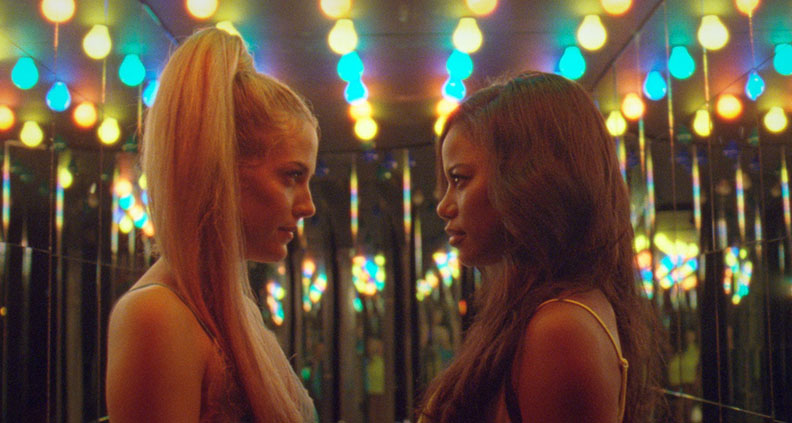 It literally never ends. Welsh began by asking the directors about the origin of their films, as well as how long each of them had been working to bring it to the screen. Bravo had, in 2015, observed the real-time unfolding of the infamous viral Twitter thread that would eventually become Zola. She immediately tried to secure the rights to adapt the raucous tale of a Florida weekend-gone-wrong from its creator but was unsuccessful. "I wasn't the first choice," she said, nor even the second, third or fourth. "But I was the last choice," she said, belatedly signing on to the project in 2017 and shooting in the Fall of 2018. The film premiered at Sundance in 2020 just prior to the COVID-19 shutdowns, which would delay the film's wider release. "It feels like I've watched friends come and go, start whole new lives, and I'm still talking about [Zola]," she lamented, comparing herself to Philip Seymour Hoffman's perpetually in-production lead character in Charlie Kaufman's Synecdoche, New York.
Kids say the darndest most profound things. "Having a kid changes your life and your understanding of yourself and your relationship to the larger world," said Mills, explaining the autobiographical roots of C'mon C'mon. Mills' previous two features—2010's Beginners and 2016's 20th Century Women—had been directly inspired by his father and mother, respectively, but C'mon C'mon was "my first time writing about a living person in my life," he said, saying that it was a tricky trying to avoid invading his young son's space while collecting material for the film. He would later extrapolate these glimpses of childhood into a larger portrait of what it means to be young in the modern world.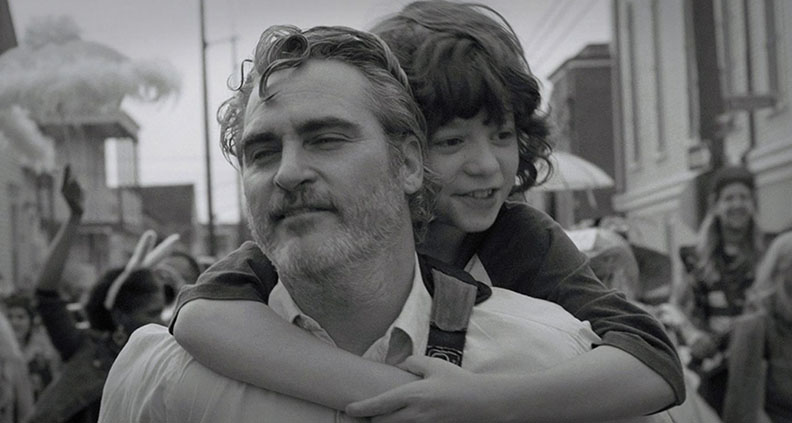 Row, row, row your boat. For Hadaway, her debut feature The Novice came as the reignition of a childhood dream after many successful years working in post-production sound. Upon glimpsing film school in college, the aspiring auteur was, she says, "immediately hit by imposter syndrome; I thought, I can't be a fucking director." Instead, she diverted her energies a college rowing career, pursuing the sport relentlessly and accruing the experiences that would later be recreated for The Novice. Fun fact: she began writing the first draft of the script while stuck in England working post-production on the infamous Joss Whedon reshoots for 2017's ill-fated Justice League.
Let's talk about sex. Regarding Pleasure—a frank but nonjudgmental look at LA's porn industry as seen through the eyes of a not-so-innocent newcomer— it was surprising to learn that Thyberg's interest in the subject began as a teenage anti-porn activist in her native Sweden. She had always intended Pleasure to be a feature, but said that as a film student in 2010, "I wasn't in a position where that felt possible at all." Instead, she made a short, which would eventually end up winning an award at Cannes, thus setting the stage for an intensive five-year research period prior to the feature shoot. The short, she said, was based solely on her own remote research and conjecture about the porn industry, while she wanted the feature version to be rooted in stark verisimilitude.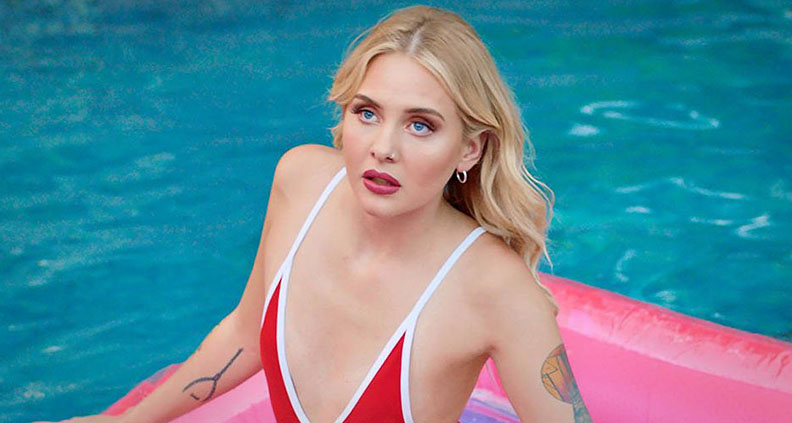 Let the write one in. For Gyllenhaal, a celebrated actor making her first foray behind the camera, the largest stumbling block initially was getting over her feelings of intimidation in adapting the work of legendary (and legendarily pseudonymous) Italian author Elena Ferrante. Communicating solely—and only sporadically—with the writer via email, Gyllenhaal was emboldened by op-ed Ferrante wrote in The Guardian, which granted the filmmaker her blessing and the freedom to reimagine the material however Gyllenhaal felt necessary.
The cool kids table. Welsh asked the nominees about working with their actors. Bravo and Mills both admitted that they were jealous of the bonds formed by their movies' leading onscreen duos. For Bravo, whose Zola is largely an exploration of the intense volatility of female friendships, it was key that leads Taylour Paige and Riley Keough get on, which they did—quickly forming an airtight clique that left Bravo on the outside looking in. Similarly, Mills said he often felt like a third wheel to Joaquin Phoenix and 10-year-old Woody Norman. Even so, he said some of Phoenix's "most important work" was done in-between takes, using downtime on set to further build he and his young co-star's rapport.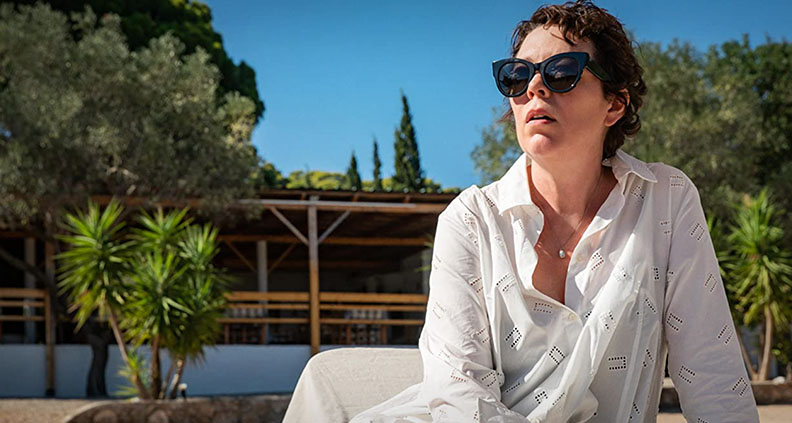 Woman to woman. A different kind of acting duo is at the core of Gyllenhaal's The Lost Daughter, which features Oscar winner Olivia Coleman and Best Supporting Female nominee Jessie Buckley playing the same woman 20 years apart. As a filmmaker with a background as an actor, Gyllenhaal knew that asking either actress to mimic the other would end up being detrimental to both performances. So she insisted on what she described as a "poetic agreement" with the audience to accept that both women are the same character, without relying on superficial physical characteristics or tics to make that connection.
Be prepared to do it yourself. Wrapping up, Welsh asked the panelists what directing each of their nominated films helped teach them about themselves. Hadaway said making The Novice helped her confidence. "The things [in the film] that are the weirdest or most intense or that I'm scared to share are the ones people respond to the most," she said.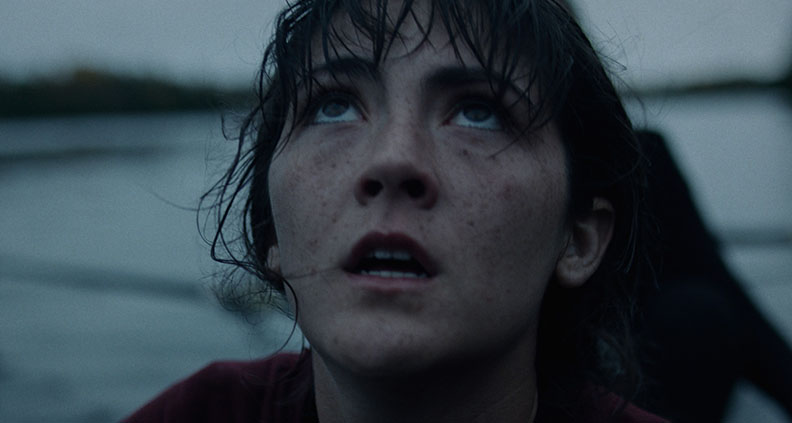 The 2022 Directors Close-Up is supported by Premier Sponsors Directors Guild of America, Landmark Theatres and SAGIndie. Supporting Sponsor is the Mississippi Film Office.
The Film Independent Spirit Awards are supported by Premier Sponsor IFC and FIJI Water, the Official Water. To join Film Independent and vote on the Spirit Awards, please visit filmindependent.org/join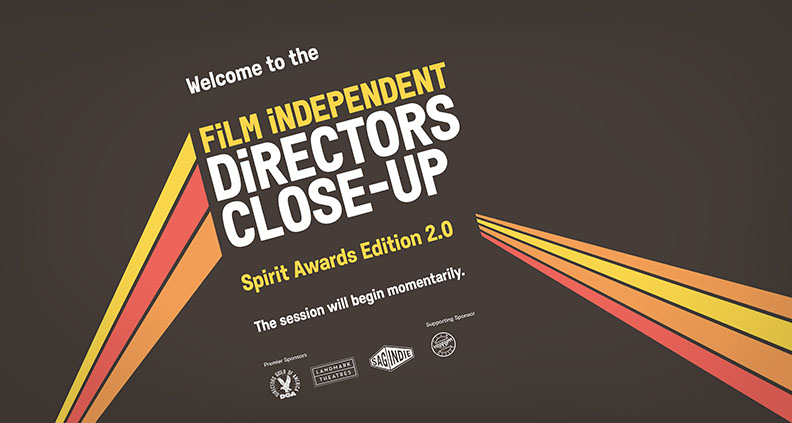 The Spirit Awards are the primary fundraiser for Film Independent's year-round programs, which cultivate the careers of emerging filmmakers and promote diversity and inclusion in the film industry. Support our work with a donation.
Keep up with Film Independent…