Guest Post: 'Insecure' Writer Shares Her 'Harrietta' Pilot's Gameplan
We were curious about what a working TV writer actually, y'know, *does* with an original pilot spec script once they've written it. To find out, we asked Kindsey L. Young, a writer on HBO's Insecure and creator of Harrietta, hopefully coming soon to a TV screen near you.
***
I think every writer has that one idea they've talked about for years but have done nothing with because, well… they didn't. And then there's always someone to call you out with the dreadful question: "Hey, what ever happened to that idea?" And then there's you again, having to be like, "Oh, yeah, I'm working on it…" And sometimes—as in most times—it can feel like you've been working on a script forever. But that's the process. Writing is rewriting. And I've learned that sometimes it takes putting an idea or script down for a little bit, then revisiting it again to recognize its full potential.
That was Harrietta for me. Harrietta is an idea for a TV series that came to me back in 2017, but I didn't actually put pen to paper on it until 2018. My mother, who also comes from a writing background, helped me to shape the character and the story as a whole when I first came to her with the idea. Harrietta is a psychological thriller that ultimately tells the story of a Black woman whose skewed sense of justice and obsession with fairness leads her on a journey to exploring a much darker side of herself.
Even as a writer, it can sometimes feel a little weird telling people you have an idea for a dark story—one that may or may not involve a serial killer—because chances are they'll look at you like, "Um, what?" But at the end of the day, it's just a story! I became a writer because I love telling stories and building characters. I like funny characters, shy characters, loud characters, scary characters—there's no limit.
I've noticed that people like to classify their writing by genre. I'm currently a writer on HBO's Insecure, and previously A Black Lady Sketch Show—so by definition, I am a Comedy Writer. And while that makes total sense, when I call myself a "writer," I like to think that means I can take a stab at any genre. So Harrietta was me dipping into another genre that I find interest in.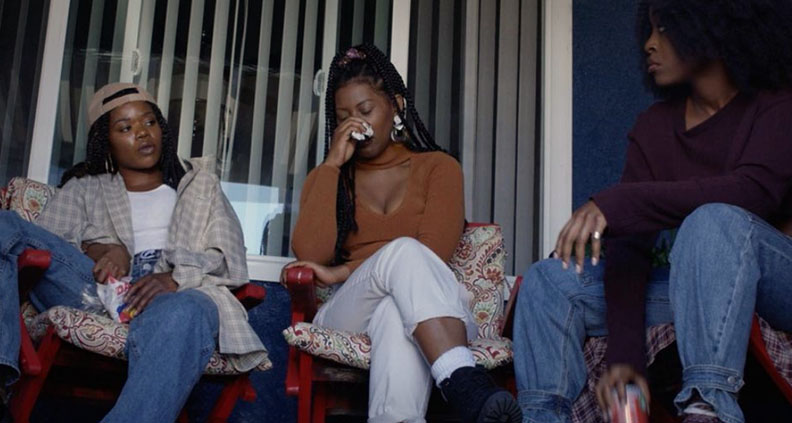 By 2019, I finally had my pilot in a place I was completely happy with. And I must say, finishing a script might be one of the best feelings ever. I read it all the way through and by the end I was like, "Yep. I really do want to see this." I was proud of it. It's not something I'd seen before. And for a short while, I played with the idea of actually filming the entire thing. But once I started crunching numbers, I quickly realized that wasn't happening. I convinced myself that filming a short concept trailer would be a lot more effective in the long run.
Shooting a trailer sounds simple in theory, but it was a lot of work. You still have to take all the steps as you would with filming a full pilot: auditions/casting, locking down locations, money, time, schedules—all the things that go into creating a full-length project. That's when one of my best friends and creative partner, Eboni Robinson [a Film Independent Development Coordinator] came on the project as an Executive Producer, playing a tremendous role in getting our trailer made.
It's easy to talk about doing something, but you have to have people around you who believe in you and also believe in what you're doing. Eboni and I both love the psychological and horror genres already, so she was fully on board to help make this happen. Together, we pulled from our network of like-minded L.A. creatives and brought Harrietta to life with an all Black cast and crew.
We wrapped filming in summer of 2019. Post-production is an entire process in itself, but needless to say, we were finally done with everything by summer of 2020. At that point, it was like, "Okay, great. We did it… now what?" When figuring out what the roll out plan for the trailer would be, our call to action was for people to simply watch, share and help us get to 50,000 views. We got close to 10,000 views in under a week.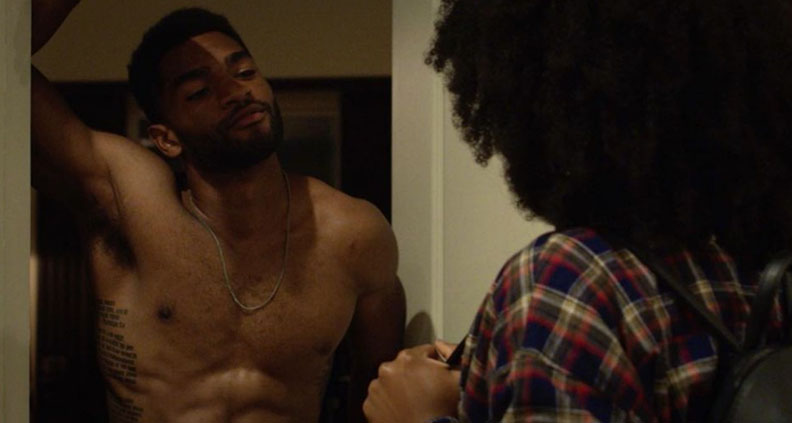 We then found ourselves asking, "Okay, so what would be the best-case scenario with this?" I think anyone's hope when sharing something like this on social media is ultimately that people will watch it, share it, someone important will see it, they'll be dying to pick it up, and it'll be a show by next year. And obviously, yes, we'd love for that to happen (especially in time for pilot season)—but I think the bigger idea here is to highlight the fact that people want to see shows like this. The interest is there, the audience is there… so where's the content?
There's a true lack of representation within the horror/psychological thriller genre. And yes, creators like Jordan Peele have had recent success with films like Get Out and Us, but there are literally at least 15 psychological/serial killer-esque shows between Netflix and Hulu (I counted) and they all have one thing in common: the main character is always white.
Showtime's Dexter, for example, is one of my favorite shows. But can you imagine if Dexter were a Black woman? Black people have range, too, and there's no better time or climate than now to highlight that. I think Harrietta will have an overall appeal to anyone who likes the psychological thriller genre because they have rarely seen it "Black" before. I think it's safe to say that we are entering a golden age of Black storytelling, and I challenge more TV showrunners, filmmakers and network executives to be a part of that movement.
To learn more about Harrietta, please visit @The.Harietta.Project on Instagram.
Film Independent promotes unique independent voices by helping filmmakers create and advance new work. To become a Member of Film Independent, just click here. To support us with a donation, click here.
More Film Independent…