Don't-Miss Indies: What to Watch in March
Look. We know, okay? Mid-month already and still no Don't-Miss Indies. Sorry! We've been a little busy lately but we're back on track and ready to talk about some of our favorite new releases hitting theaters, streamers and networks this month, including a double-dose of sophomore-feature goodness from skyrocketing auteurs Kogonada and "The Daniels." Those, and a whole lot more, below:
FRESH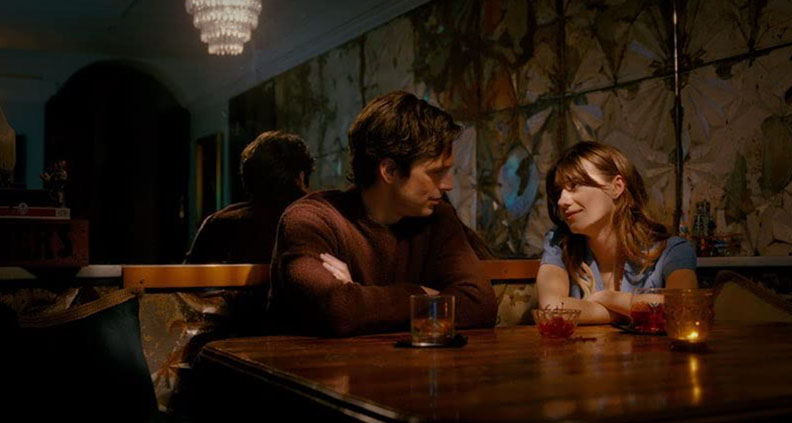 When You Can Watch: Now
Where You Can Watch: Hulu
Director: Mimi Cave
Cast: Daisy Edgar-Jones, Sebastian Stan, Charlotte Le Bon, Brett Dier
Why We're Excited: For her feature film debut, celebrated short film and music video director Mimi Cave has chosen this dark comedy thriller. Jumping from one pathetic online date to another, Noa (Normal People's Edgar-Jones) is tired of the crop of losers she keeps coming across. One day, she meets a real live person at a grocery store who seems to be the perfect catch. Steve (Sebastian Stan) is a handsome, charming, sensitive, romantic doctor—winner, winner, chicken dinner!—with a luxurious house in the hills. What else could a girl want in a perfect soul mate? Well, you know how your mom always told you that when it's too good to be true, it usually is? When Steve is all too eager to take her on a weekend getaway, she soon finds out that he's not only a cannibal, he's also part of a network of wealthy cannibals who have hatched a scheme to keep a fresh (pun intended) supply of their favorite snack.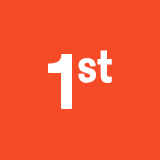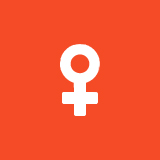 LUCY AND DESI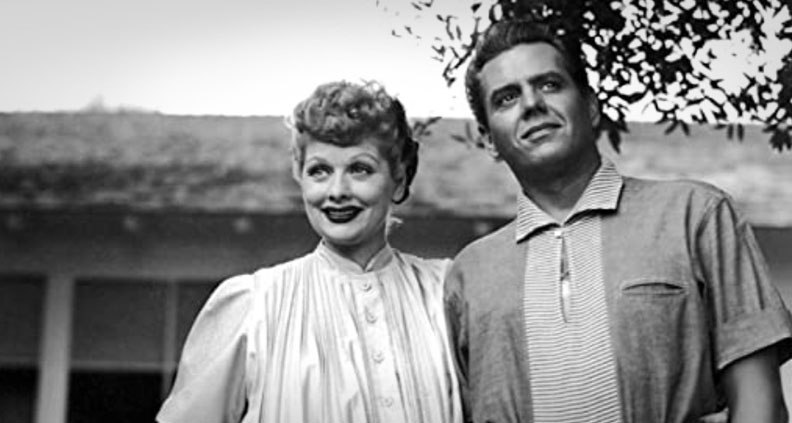 When You Can Watch: Now
Where You Can Watch: Amazon Prime
Director: Amy Poehler
Why We're Excited: Directed by SNL alum Amy Poehler (Parks and Recreation), this documentary feature digs deep into the dynamics behind one of the most famous power couples in Hollywood—comedy icon Lucille Ball and Cuban-American bandleader and television producer Desi Arnaz. The couple created the most influential show in television history when, in 1951, Ms. Ball got her shot to headline a television show and insisted on having her real-life husband cast as her husband on the show. With that, the classic sitcom I Love Lucy was born and went on to become a huge success that also re-invented the medium. The film includes interviews with Lucie Arnaz Luckinbill, Norman Lear, Desi Arnaz Jr., Carol Burnett and Bette Midler, among others.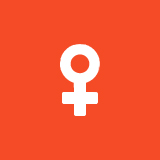 ALICE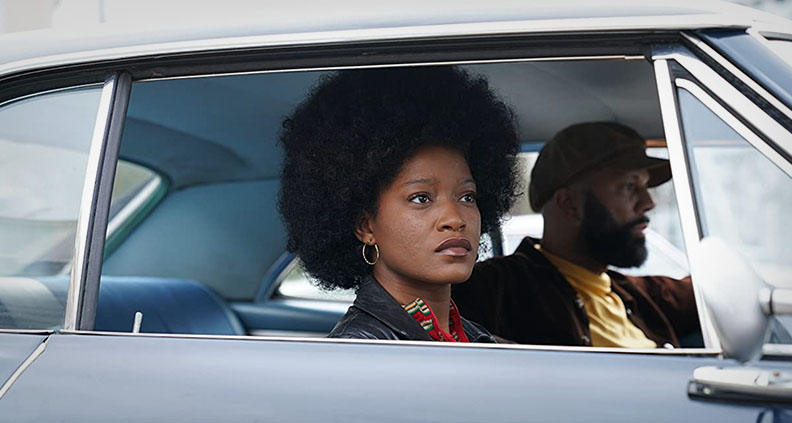 When You Can Watch: March 18
Where You Can Watch: Theaters (Limited)
Directors: Krystin Ver Linden
Cast: Keke Palmer, Common, Jonny Lee Miller, Gaius Charles
Why We're Excited: Even though Alice appears as her first credit on IMDb, writer-director Ver Linden had previously sold her original spec script Ride—about the first American woman to go into space, Sally Ride—to Lionsgate a couple of years ago. Alice, her directorial debut, follows a Black slave, Alice (Palmer), who escapes from an isolated Georgia plantation where her entire family has been enslaved for generations. An earth-shattering truth awaits her after she runs a few miles outside the property line, to discover that it's actually 1973 everywhere else in the world! It turns out the brutal plantation owner Mr. Paul (Miller, from Elementary and Eli Stone) had been lying to them all this time. When she stumbles onto the highway, she runs into truck driver Frank (Common), a Civil Rights activist who takes her in and gives her a crash-course in modern life in the 2oth century—helping her dish out some payback to her previous "employer" in the process.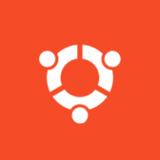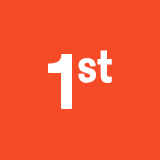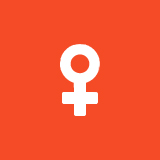 I AM HERE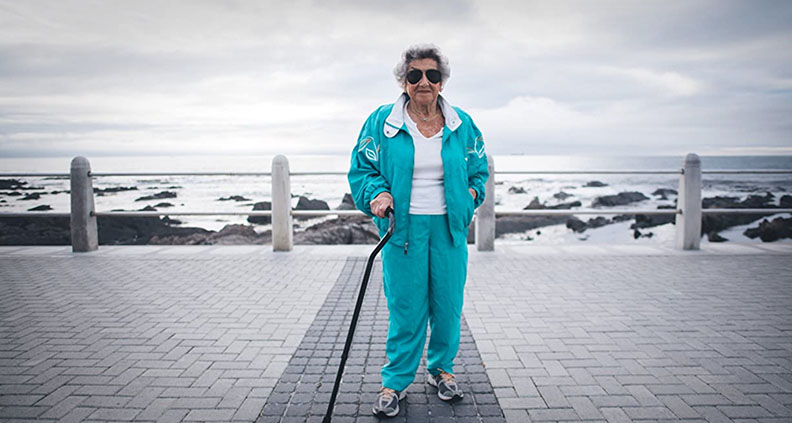 When You Can Watch: Now (limited), May 24 (streaming)
Where You Can Watch: Theaters (Limited), Apple TV+
Director: Jordy Sank
Why We're Excited: Premiering at the Atlanta Jewish Film Festival, this feature documentary uses hand-drawn animation to depict the astonishing IRL story of 100-year-old Polish-born Holocaust survivor Ella Blumental. At her 98th birthday celebrations, the current South African resident opens up about her survival story to close friends and family, recounting how she lived through WWII as a prisoner in the Majdanek, Auschwitz and Bergen-Belsen concentration camps. "Having Ella's voice to remind us all of the horrors of the Holocaust is not to be forgotten, but even more powerful and uplifting is her example of forgiveness and tolerance," said distributor Blue Fox Entertainment's James Huntsman.
EVERYTHING EVERYWHERE ALL AT ONCE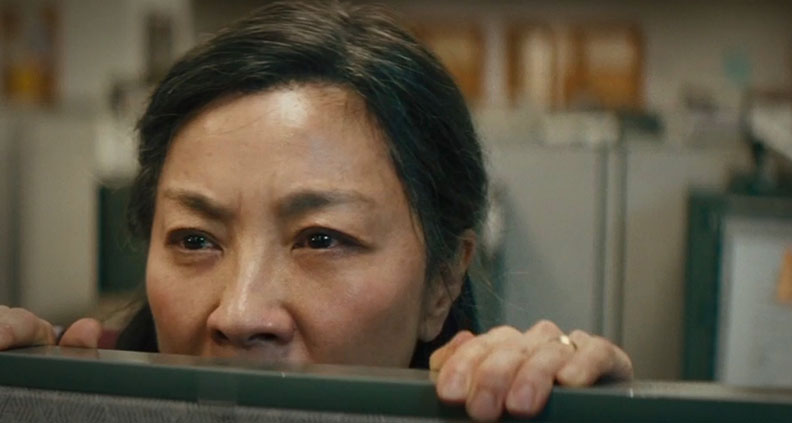 When You Can Watch: March 25
Where You Can Watch: Theaters (Limited)
Director: Dan Kwan & Daniel Scheinert
Cast: Michelle Yeoh, Stephanie Hsu, Jamie Lee Curtis, Ke Huy Quan, Jenny Slate
Why We're Excited: Premiering just last week at SXSW, this Chinese-American-centric sci-fi film from A24 follows neurotic, weary and miserable laundromat owner Evelyn Wang (Yeoh, of Crouching Tiger, Hidden Dragon fame), who is drowning amidst one too many stresses in her life: an IRS audit, her loveless marriage to Waymond (Quan) and her strained relationship with daughter Eleanor (Hsu). But most shockingly, she exists in a world where there are thousands of versions of reality, getting a surprise visit from a slightly different version of Waymond from a parallel universe, while she "verse-jumps" into other universes as well. The writing-directing duo Kwan and Scheinert got the idea for the story during a press tour for their surreal 2016 dramedy, Swiss Army Man, a 2017 Film Independent Spirit Award nominee for Best First Feature.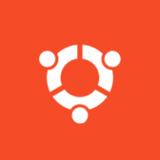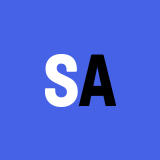 X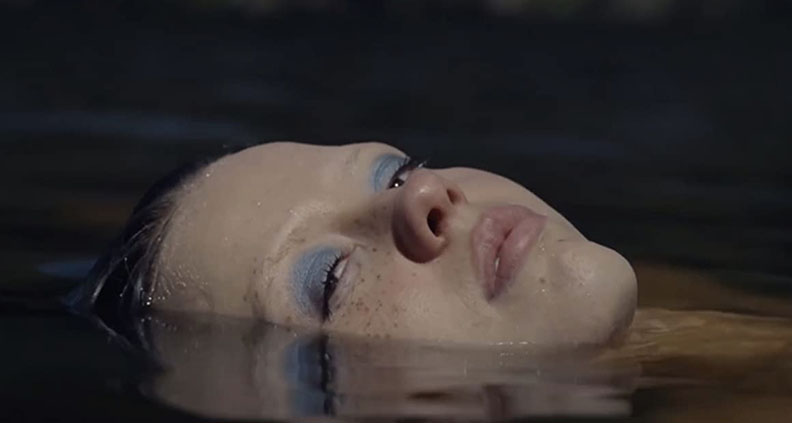 When You Can Watch: March 18
Where You Can Watch: Theaters (Limited)
Director: Ti West
Cast: Mia Goth, Jenna Ortega, Martin Henderson, Brittany Snow, Scott Mescudi
Why We're Excited: Another film that premiered at SXSW last week, this erotic slasher is billed as "70s horror meets 70s porn" per Variety's review. Maxine (a Robert Altman Award ensemble winner for Suspiria, Mia Goth) is the most ambitious amongst the young cast of The Farmer's Daughters—a porn film being shot in a secluded Texas farmhouse in 1979. Her middle-aged boyfriend Wayne (Henderson, from Netflix's romantic drama series Virgin River) promises her this is the major break that she's been waiting for. When their reclusive (and creepy!) elderly hosts take a special interest in the crew, the evening takes a violent turn. When asked about his first feature since 2016's Western comedy thriller In a Valley of Violence, director West explains why he chose to set the story in the 1970s: "The movie was going to be craft-driven and filmmaking-driven; I would say that the 1970s is probably as lauded of a time in American cinema as there is."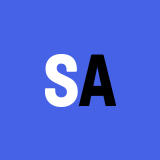 JANE BY CHARLOTTE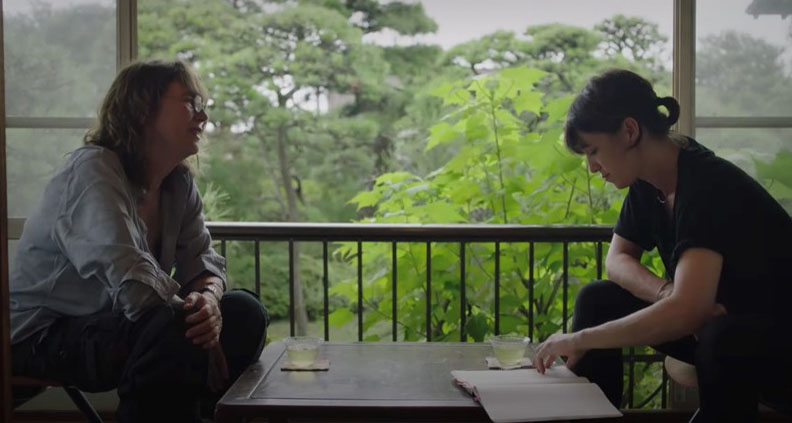 When You Can Watch: March 25
Where You Can Watch: Theaters (Los Angeles, New York)
Directors: Charlotte Gainsbourg
Featuring: Charlotte Gainsbourg, Jane Birkin
Why We're Excited: For her directorial debut, renowned English-French actress and singer Charlotte Gainsbourg (Call My Agent, Nymphomaniac) chose to make a docu-drama about her mother, English actress Jane Birkin. Her casual shooting style recalls the cozy vibe of home movies, the narrative is weaved together by conversations from a handful of family reunions. In these encounters, the mother-daughter chats are intimate, as Gainsbourg (whose father is iconic French crooner Serge Gainbourg) forthrightly tells her mother that that she wanted to make the film "to look at you as I've never looked at you before." The film sometimes delves into some very personal and painful episodes in Birkin's life, such as her recent bout with cancer and the fact that her oldest daughter died in 2013 in a presumed suicide.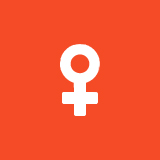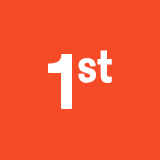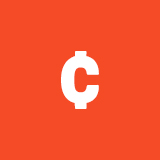 ATLANTA (SEASON 3)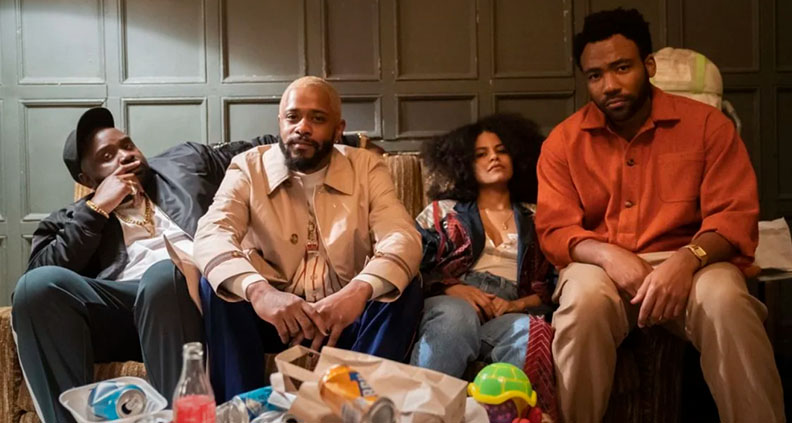 When You Can Watch: March 24
Where You Can Watch: FX, Hulu
Creator: Donald Glover
Cast: Donald Glover, Brian Tree Henry, LaKeith Stanfield, Zazie Beetz
Why We're Excited: FX Network's critically acclaimed dramedy series—created by actor-filmmaker-rapper Donald Glover—has garnered five Emmy statuettes in its first two seasons. Most recently airing in May 2018, even though the third and fourth season were greenlit back in 2019, scheduling conflicts and COVID-19 converged to delay production until 2021, with the third season finally shot in London, Amsterdam and Paris. Early-30 something Princeton dropout and music manager Earn (Glover) helps his cousin Alfred—emerging rap star Paper Boi—navigate his newfound fame with the help of Alfred's righthand man Darius (Stanfield, a Spirit Awards alum for Short Term 12). Broke and homeless, Earn bounces between staying with his parents and his ex-girlfriend Van (Beetz, from Joker and Deadpool 2), with whom he has a daughter, Lottie.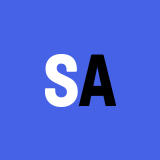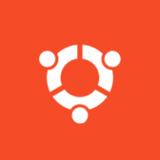 THE DROPOUT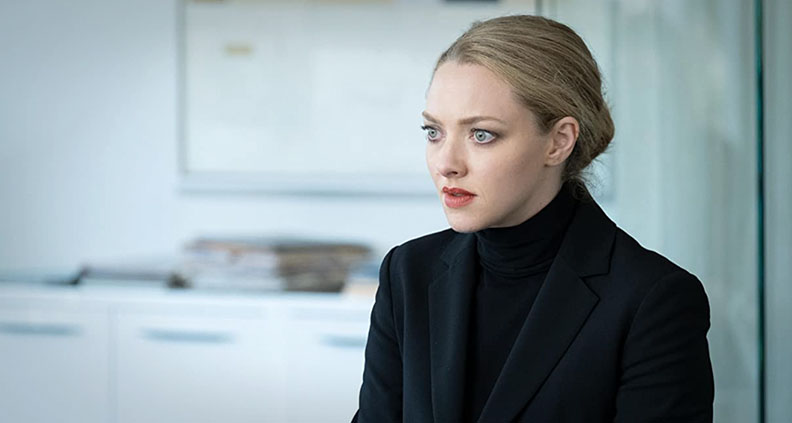 When You Can Watch: Now
Where You Can Watch: Hulu
Creator: Elizabeth Meriwether
Cast: Amanda Seyfried, Naveen Andrews, Michaela Watkins
Why We're Excited: Based on the ABC News' podcast The Dropout, Searchlight Television's inaugural production tells the IRL story of Elizabeth Holmes (played by Seyfried), the Stanford chemical engineering dropout who took investors and the biopharma industry for a ride for 12 years between 2003-2015, with her now-defunct biotech company Theranos. Holmes claimed to have revolutionized blood testing methods, and by 2015 was touted as the youngest self-made female billionaire, with Theranos valued at $9 billion. The eight-part series chronicles Holmes' rise and fall—the con artist was recently convicted of defrauding investors (but not the patients!) and faces up to 20 years in federal prison. Filmed entirely in California, the series is one of the many projects that benefited from California's Film & TV Tax Credit Program 3.0.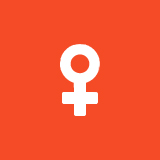 *PROGRAMMER'S PICK* AFTER YANG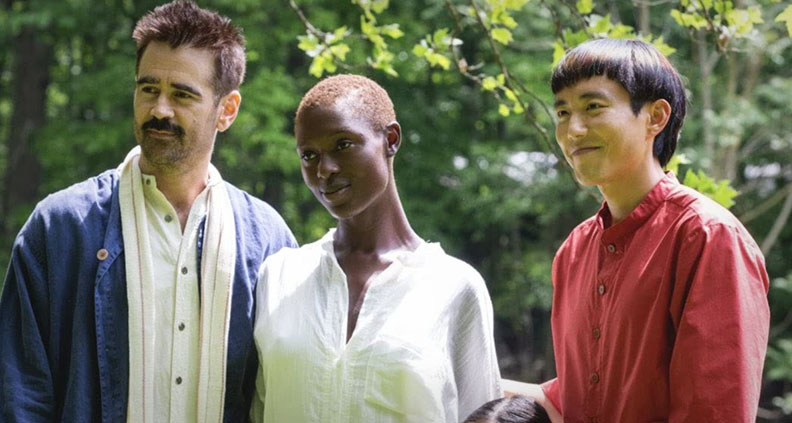 When You Can Watch: Now
Where You Can Watch: Theaters
Creator: Kogonada
Cast: Colin Farrell, Justin H. Min, Haley Lu Richardson, Jodie Turner-Smith
Why We're Excited: From Jen Wilson, Film Independent Senior Programmer: "Making his directorial debut with the phenomenal indie film Columbus in 2017, Koganada's follow-up After Yang is another phenomenal meditation on the possibilities of human relationships.  Asking more questions than it answers (my favorite kind of film), and set sometime in the probably very near future when humans have developed sophisticated AI technology (think Westworld) to assist with daily life activities, Farrell's family has Yang, an Asian robot meant to help their adopted Asian daughter understand her heritage in a family that is multi-racial and neither parent is Asian. When Yang has a malfunction and his family agonizes over what to do with him, Yang's repairman hands over Yang's memory chip, which, when analyzed, makes it clear that Yang has been having a more sophisticated and layered emotional life than anyone thought possible for a robot.  Universal questions emerge about our moral responsibilities with the development of increasingly more sophisticated technologies.  If Yang is emotionally intelligent, has he achieved personhood, and having achieved that, does he deserve to have human rights?  Terrifically acted and directed and beautifully shot, After Yang is one of my favorite films to come out in 2022."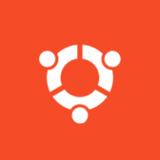 KEY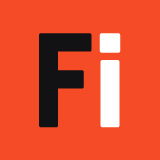 Film Independent Fellow or Member

Film Independent Presents Screening, Q&A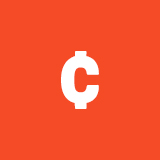 Microbudget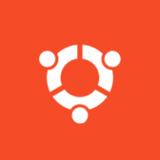 Filmmaker or Lead Characters of Color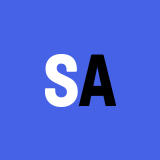 Film Independent Spirit Award Winner or Nominee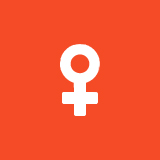 Female Filmmaker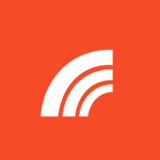 LGBT Filmmaker or Lead LGBT Characters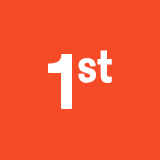 First-time Filmmaker
(Header: After Yang)