Don't-Miss Indies: What to Watch in October
It's officially October, the spookiest month of the year. And though outright horror movies are scant amid this brand-new autumnal edition of Don't-Miss Indies, there are still plenty of thrills and chills to be had. Tension, trauma, triumph… it's all here (plus a few laughs.) So when the evenings start to get dark, like, way way too early, just fire up one of these ten great entertainments and get ready to grip the edge of your seats.
THE GUILTY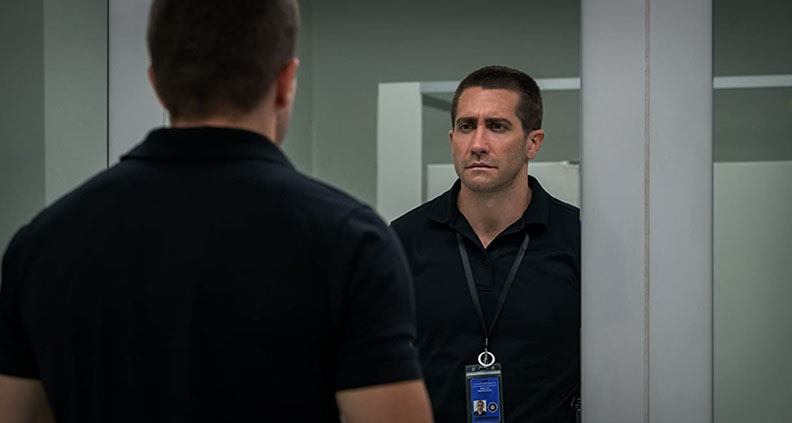 When You Can Watch: Now
Where You Can Watch: Theaters (limited), Netflix
Director: Antoine Fuqua
Cast: Jake Gyllenhaal; voices of Riley Keough, Peter Sarsgaard, Ethan Hawke, Christina Vidal
Why We're Excited: Based on this heart-pounding trailer, audiences are in for a wild ride in Antoine Fuqua's (Training Day, The Equalizer) remake of Gustav Möller's highly-acclaimed 2018 Danish thriller Den Skyldige. Demoted LAPD officer Joe Baylor (Film Independent Spirit Award nominee Jake Gyllenhaal) is working the night shift, fielding 911 calls at the dispatch center when the next caller kicks off a harrowing few hours. A terrified woman, Emily (Spirit Awards alum Keough), calls during an abduction in progress, pretending to call her six-year-old daughter since the perpetrator is right next to her. Leading her through a series of "yes" and "no" questions to keep her safe, Baylor has to figure out what's going on in order to save the woman and her child. Filmed over 11 days in November 2020 during the height of the COVID-19 surge, Fuqua directed the entire project from a van that was hardwired to the set complete with monitors, computers, walkie-talkies and spycams so that he could maintain contact with the cast and crew while still observing the strictest of COVID-19 safety precautions. The film screened at our Film Independent Presents series last month, which featured Gyllenhaal's first Q&A in four years.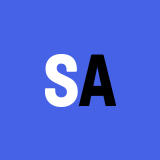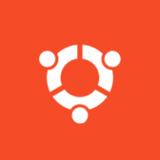 MAID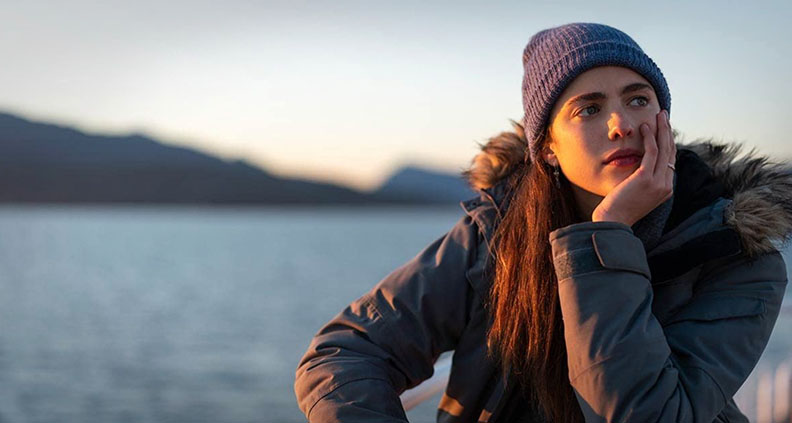 When You Can Watch: Now
Where You Can Watch: Netflix
Series Creator: Molly Smith Metzler
Cast: Margaret Qualley, Andie MacDowell, Billy Burke, Nick Robinson
Why We're Excited: Filmed in Victoria, British Columbia, this new Netflix series is inspired by Stephanie Land's New York Times bestselling memoir Maid: Hard Work, Low Pay, and a Mother's Will to Survive, which chronicles the two years during which she was a housecleaner earning just $9 an hour. Series creator Metzler's (Orange Is the New Black, Shameless) 10-episode limited series focuses on Qualley's 25-year-old mother Alex, who suddenly finds herself out on the street with her toddler Maddy when she leaves abusive boyfriend Sean (Robinson). With nowhere left to go, she turns to housekeeping work to keep her and Maddy above water–just barely. An interesting casting note: Qualley's bipolar hippie mother Paula is played by her real-life mother Andie MacDowell.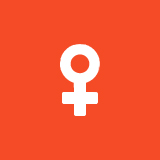 FAUCI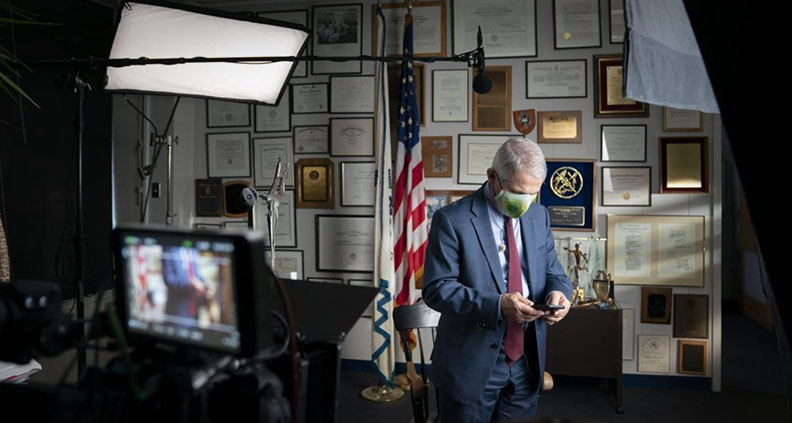 When You Can Watch: Now
Where You Can Watch: Theaters, Disney+ (National Geographic)
Directors: John Hoffman, Janet Tobias
Why We're Excited: "When you're involved in a race to stop a horrible disease, you always feel you're not doing things quickly enough," Dr. Fauci utters softly as he starts to tear up in the new NatGeo documentary chronicling his life and four-decade career at the forefront of fighting infectious disease in America. With the onset of the most debilitating pandemic that our modern world has ever known, so too has the COVID-19 surge birthed an unlikely hero–and cultural icon–in the form of one Anthony Stephen Fauci, the Director of the National Institute of Allergy and Infectious Diseases (NIAID) and the Chief Medical Advisor to President Biden. At 79-years-old, the Brooklyn- born immunologist quickly became the face of the fight against an unrelenting enemy. All over the world, he became the most trusted source in the early days of the medical crisis that quite literally brought the world to a standstill. The producing team includes Film Independent Members and Executive Producers Carolyn Bernstein and Ryan Harrington.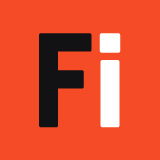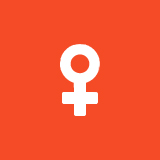 THE STARLING
When You Can Watch: Now
Where You Can Watch: Theaters (limited), Netflix
Director: Theodore Melfi
Cast: Melissa McCarthy, Chris O'Dowd, Timothy Olyphant, Kevin Kline, Daveed Diggs
Why We're Excited: Fresh off its premier at last month's 2021 Toronto International Film Festival, Hidden Figures director Melfi's latest feature recently screened as part of Film Independent Presents, with a post-screening Q&A featuring Melfi and screenwriter Matt Harris. Still reeling from the death of their baby daughter from SIDS, Lilly (McCarthy) is trying her best to hold it together while husband Jack (O'Dowd) is dealing with the aftermath from a residential mental facility. Setting aside her own grief for the moment, Lilly channels her frustrations by dealing with a vicious starling that has nested in her backyard. Film Independent Member Nancy Kirhoffer serves as the dramedy's Post-Production Producer.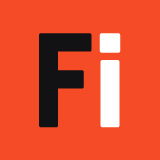 V/H/S/94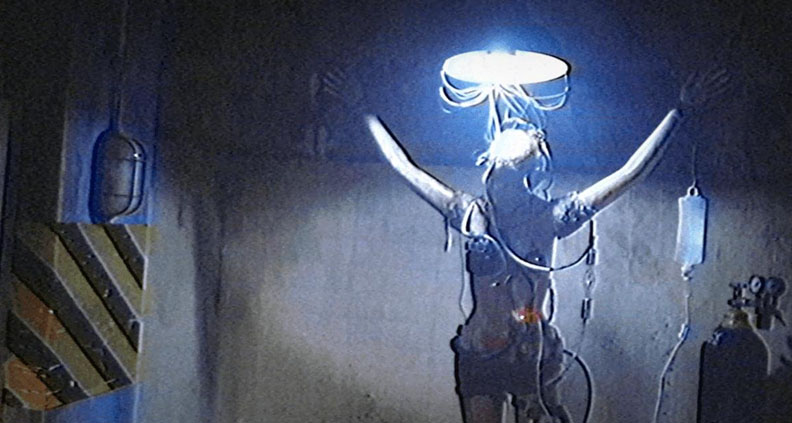 When You Can Watch: October 6
Where You Can Watch: Shudder
Directors: Simon Barrett, Chloe Okuno, Ryan Prows
Cast: Anna Hopkins, Steven McCarthy, Sean Patrick Dolan
Why We're Excited: The fourth installment in the V/H/S franchise of found footage horror films–the first since 2014's V/H/S Viral–will be released exclusively on the horror streaming service Shudder in multiple markets, including North America, United Kingdom and Australia. Taking us all the way back to 1994, the narrative starts with a LAPD SWAT raid at a drug lab belonging to a cult that uncovers a collection of VHS tapes capturing various horrifying scenarios playing out. Shot entirely during the COVID-19 lockdown, the film includes four shorts, three of which were filmed in the U.S. and the fourth made in Indonesia. After all, you didn't expect us to get out of this October edition of Don't-Miss Indies without at least one horror movie, did you?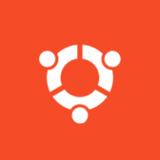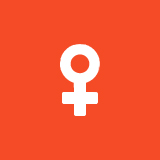 DOPESICK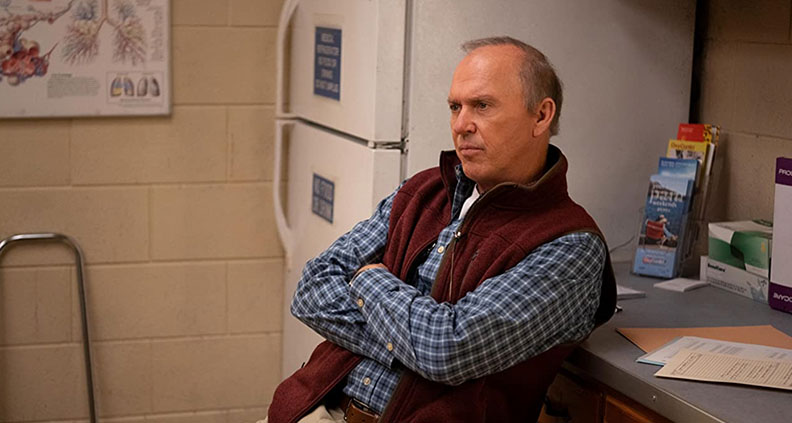 When You Can Watch: October 13
Where You Can Watch: Hulu (limited series)
Director: Barry Levinson
Cast: Michael Keaton, Peter Sarsgaard, Michael Stuhlbarg, Kaitlyn Dever, Rosario Dawson
Why We're Excited: "Your most effective talking point are these magic words–'Less than one percent would become addicted.'" So instructs a Purdue Pharma executive to a conference room full of pharmaceutical salespeople, precipitating America's decades-long struggle with OxyContin addiction. Weaving together the perspectives from multiple stakeholders in the opioid crisis, series creator Danny Strong (TV series Empire, The Hunger Games: Mockingjay) and director Barry Levinson's (Rain Man, Wag the Dog) narrative follows Michael Keaton's small-town Virginia doctor Samuel Finnix, Rosario Dawson's DEA agent Bridget Meyer, Kaitlyn Dever's young miner Betsy Mellum and the Sackler family, owners of Purdue.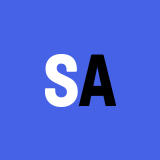 NEEDLE IN A TIMESTACK
When You Can Watch: October 15
Where You Can Watch: Theaters, SVOD
Director: John Ridley
Cast: Leslie Odom Jr., Cynthia Erivo, Freida Pinto, Orlando Bloom
Why We're Excited: Adapted from Robert Silverberg's 1966 short story, Oscar-winning screenwriter of 12 Years A Slave John Ridley's latest offering is a futuristic time-travel drama. "The past doesn't just belong to old photos anymore. Now we can live it, touch it, change it." Nick (Odom Jr. of Broadway sensation Hamilton) and Janine (Oscar nominee Erivo) are a very happy couple until her ex-husband–played by Lord of the Rings alum Bloom–attempts to warp time to tear them apart by altering Nick's memories of his life with Janine. The producing team proudly includes several Film Independent Members, including: Zanne Devine, Producer; Aaron Gilbert, Producer; Anjay Nagpal, Executive Producer; and Steven Thibault, Co-Executive Producer.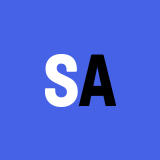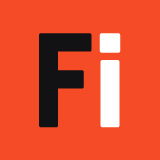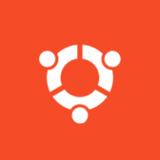 THE HARDER THEY FALL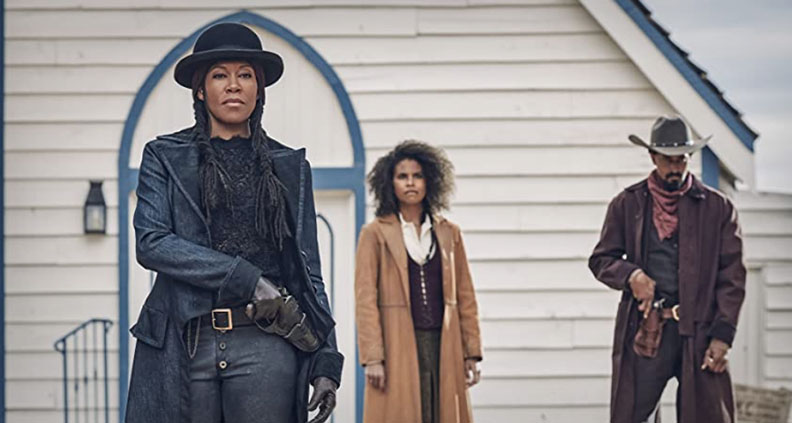 When You Can Watch: October 22
Where You Can Watch: Theaters (limited), Netflix (11/3)
Director: Jeymes Samuel
Cast: Jonathan Majors, Idris Elba, Zazie Beetz, Regina King, Delroy Lindo, Lakeith Stanfield
Why We're Excited: Based on a screenplay he co-wrote with Remember the Titans director Boaz Yakin, Samuel's feature directorial debut is a stylized Western revenge drama shot in New Mexico during the COVID-19 pandemic. When Nat Love (Majors, of HBO's Lovecraft Country) finds out that the man who killed his parents–Rufus Buck (Spirit Awards winner Idris Elba) will be released from prison soon, he reunites with his old posse to exact revenge. One of the film's producers is rapper and music mogul Jay-Z, with whom Samuel had collaborated on his 2017 short film, Legacy.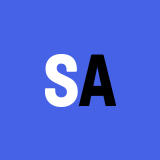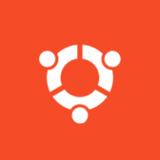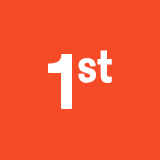 THE FRENCH DISPATCH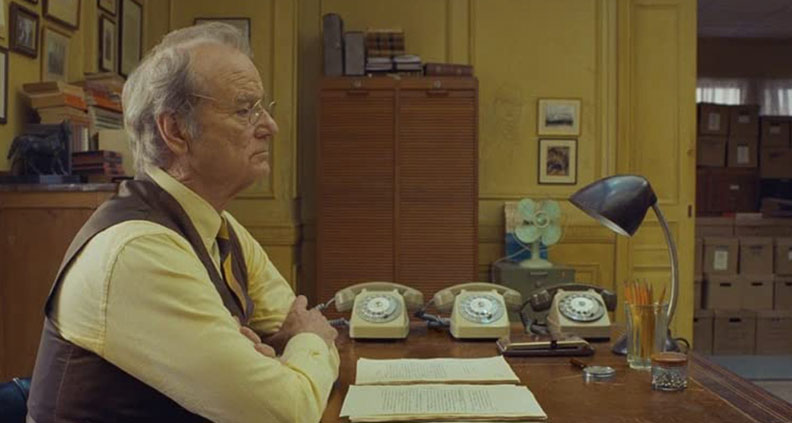 When You Can Watch: October 22
Where You Can Watch: Theaters
Director: Wes Anderson
Cast: Timothée Chalamet, Benicio del Toro, Tilda Swinton, Léa Seydoux, Bill Murray, Willem Dafoe, Elisabeth Moss
Why We're Excited: Inspired by director Anderson's love of the weekly periodical The New Yorker, his dramedy anthology film is a lettre d'amour to journalism, following the French bureau of a fictional Kansas newspaper as the crew works towards its final issue. Set in the fictional 20th-century French city of Ennui-sur-Blasé, the ensemble piece brings to life four of the stories published in that final issue, including one on the May 1968 student protests in France that lasted for seven weeks IRL. Already garnering some early Oscar buzz, the Searchlight Pictures project was filmed in the French city of Angoulême during the winter of 2019.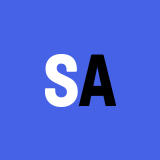 LAST NIGHT IN SOHO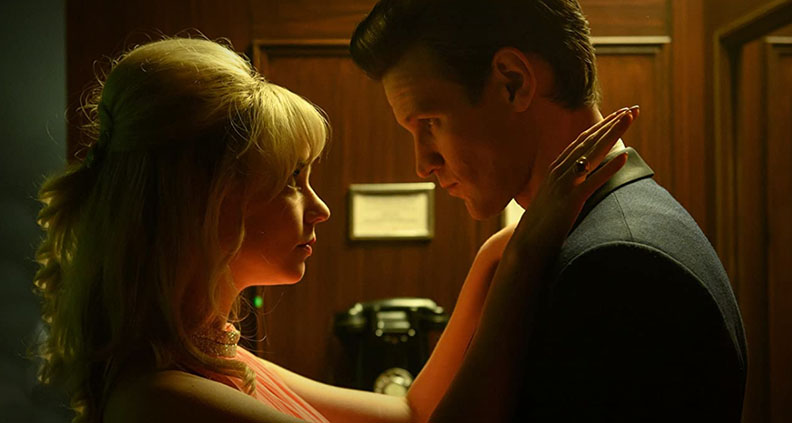 When You Can Watch: October 29
Where You Can Watch: Theaters
Director: Edgar Wright
Cast: Thomasin McKenzie, Anya Taylor-Joy, Matt Smith, Michael Ajao
Why We're Excited: "I've got this kind of gift. I can see things, people, places others can't. They're not just dreams… It really happened," says aspiring fashion designer and 1960s-obsessed Eloise (McKenzie), explaining her sixth sense to a friend. After she inexplicably transports herself back to 1960s Swinging London in director Edgar Wright's (Baby Driver, Shaun of the Dead) British psychological horror, she finds herself unwittingly inhabiting the body of iconic night club singer Sandy (Taylor-Joy from Netflix's Queen's Gambit), who falls in love with agent/pimp Jack (Smith from Netflix's The Crown) in a tumultuous relationship. Before long, the façade of Sandy's glamorous life begins to unravel with dire consequences for both women…
KEY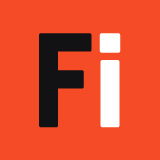 Film Independent Fellow or Member

Film Independent Presents Screening, Q&A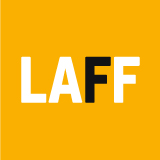 LA Film Festival Alum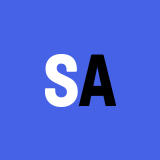 Film Independent Spirit Award Winner or Nominee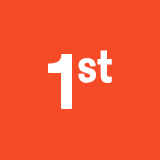 First-time Filmmaker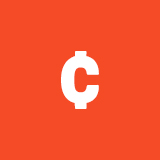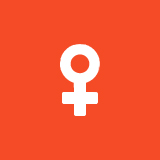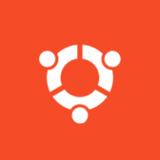 Filmmaker or Lead Characters of Color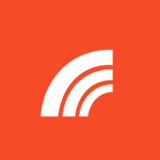 LGBT Filmmaker or Lead LGBT Characters
(Header: Last Night in Soho)