Episodic Lab Fellow Razan Ghalayini on Getting Her 'Pilot' License
Here's a friendly reminder that applications for the 2022 Film Independent Episodic Lab are currently open. The non-Member deadline to apply is one week from today, Friday, February 11. The extended deadline for Film Independent Members if February 25.
We asked 2021 Episodic Lab Fellow Razan Ghalayini to share her experience being part of the program, and where her pilot, Known Associates, is today. Razan is a two-time Emmy-nominated writer and producer, currently working on Full Frontal with Samantha Bee.
***
I am a Co-Executive Producer at the late-night comedy show Full Frontal with Samantha Bee. In addition to my various managerial duties there, I write, produce and direct field pieces. Field pieces are, in my opinion, best described as somewhat scripted comedic documentary shorts. Field pieces also range in format: they can be parodies of TV shows, international adventures, single-person interviews,  or even short sketches. They can be a lot of things… except longer than seven minutes. But that's the nature of late-night.
Don't get me wrong, I love making short-form content. But after six years at Full Frontal and over 60 field pieces, I have found myself itching to work on something longer.
So I decided to write a pilot!
Before Full Frontal, I worked in documentary film. The subjects that I engaged with most were revolution, national security and, in Entrapped's case (my short documentary film that premiered at Sundance) government entrapment and informants.
Those films and a handful of personal experiences led me to write Known Associates, a half-hour comedy about a family who unwittingly becomes the target of an FBI investigation and the pilot I submitted to the Film Independent Episodic Lab.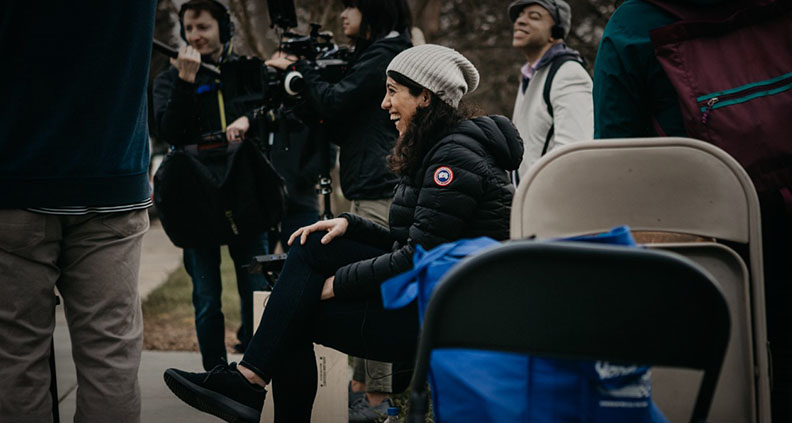 Known Associates was the first pilot I ever wrote. And to be honest, once I had it in hand, I had no idea what to do next. Most of my friends in the industry are either in the late-night comedy or documentary world, so while I had some ideas about what the process of selling a pilot would be, I wasn't certain that I knew enough to confidently move forward. That confusion led me to apply to the Episodic Lab. And boy, am I glad that I did!
The Lab was a delightful experience. Not only did we workshop our scripts and our five-minute pitches, but Film Independent introduced us to industry folks who kindly answered all of our questions. Marissa Diaz, Carmen Brie, Anna Vecellio, Lisa Dring and Stephanie Oaknine are the five extraordinary women who made up my cohort. Each one brought with her a unique point of view, writing style and level of energy that made the two weeks we spent together memorable and, honestly, really efficient.
Film Independent Artist Development's Angela Lee and Becca Katz programmed a great two weeks for us. We attended panels where we spoke with creative executives, Netflix executives, former fellows and various managers and agents, all of whom were generous with their time and candid in their answers to our questions.
Sheila Hanahan and Kelly Kulchak helped us shape our ideas into five-minute pitches designed to interest a network executive while still remaining true to the script. They were friendly and honest, and I think we Fellows will all carry what we learned from them on to our future projects.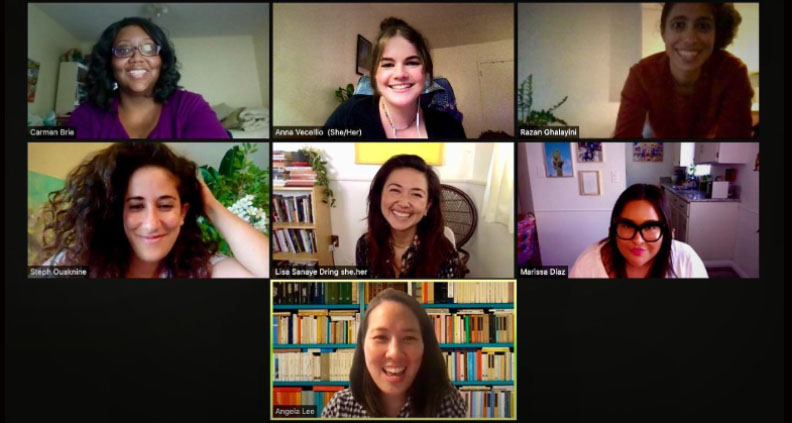 Each one of us was allowed the space to workshop our pilot scripts in two-hour creative sessions with industry leaders like Glen Mazzara. Glen led Anna's workshop, and something he said that has stayed with me: "TV writing is cool people doing cool shit in every episode. Think of your favorite show; that's what's happening." Glen did a great job breaking down some of the more essential things about TV writing that folks often forget, and he did it in such a way that will likely inform my writing for many years to come.
Sue Naegle led my creative session. She gave me fantastic notes on my script and a great deal of her time in the weeks after the Lab. She has generously helped me figure out the next best steps for my pilot and career. I've managed to set up Known Associates at a production company, and I've signed with UTA. The lab has helped me get this far, but I think if you put a gun to my head, I would say the real treasure of the Episodic Lab was the friends I made along the way ( did I mention I work in comedy?).
The truth is that without something like Film Independent's Artist Development Labs, it's easy to feel like you are working in a vacuum. The Episodic Lab provided me with friends and mentors who I hope will remain in my life and influence my work in the future. It has made me a better writer, and it has equipped me with more context on the business of scripted television.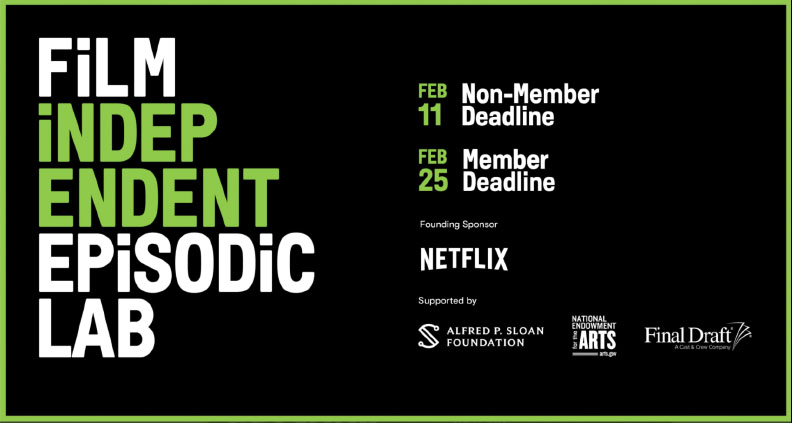 Applications for the 2022 Film Independent Episodic Lab are currently open. Applications for Non-Members will lose on February 11, 2022 and applications for Members will close on February 25, 2022.
Film Independent Artist Development promotes unique independent voices by helping filmmakers create and advance new work. To support our work with a donation, please click here.
Keep up with Film Independent…