Directors Close-Up Recap: Best New Scripted Series Creators on Engineering Bingeability
"When the image is made with true intentionality, it's going to be very difficult to corrupt it afterwards." This knowledge, according to Barry Jenkins, was what gave him confidence throughout the filming of the Amazon series The Underground Railroad's 10 episodes—the celebrated filmmaker's first foray into episodic storytelling. It was a theme that would surface multiple times during the second session of the 2022 Film Independent Directors Close-Up series: the idea that specificity of intent, from the selection of shooting locations to curating a careful balance of both trauma and joy, was key to making great TV.
Jenkins was joined on the February 2 panel by an eclectic group of showrunners representing four of the five 2022 Film Independent Spirit Award nominees for Best New Scripted Series: Blindspotting creators Rafael Casal and Daveed Diggs, Reservation Dogs creator Sterlin Harjo, and It's a Sin series director Peter Hoar. Moderating was yet another scripted series veteran, producer and writer Wendy Calhoun. The result was a lively (LA Rams partisans Calhoun and Jenkins immediately began by razzing 49'ers supporters Casal and Diggs) and inspiring 90-minute conversation about creativity and authenticity.
Series passes for the Directors Close-Up are still on sale, with both online and in-person sessions, to be held at the Landmark Theatres in West LA. Here are some of the highlights discussed on Night Two:
SMALL SCREEN, BIG PICTURE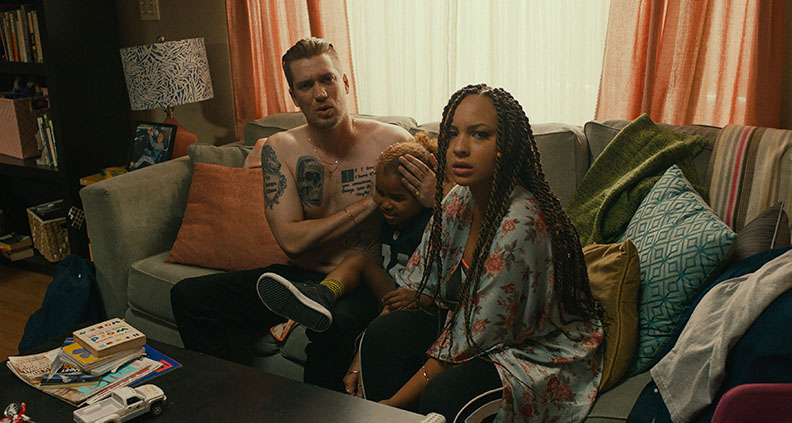 Let's dance. One show about the unfolding AIDS crisis in England in the 1980s. The other, about the role the modern prison-industrial complex plays in the rapid gentrification of Northern California's East Bay. On the surface, It's a Sin and Blindspotting might seem to have little in common. But the two projects are linked by their use of dance as a metaphysical narrative throughline. Said Diggs: "One of the ideas we pitched was something like a Greek Chorus of dancers"— specifically Bay Area turfing. When asked by Calhoun how much of It's a Sin's choreography was scripted versus discovered on set during filming, Hoar said, "About half-and-half. There were a number of things Russell [series creator Russell T. Davies] did in the script that allowed me to take it a bit further."
The more things change. When asked how big of leap it was transitioning from small indie movies to studio-supported episodic series, the panelists largely agreed that two experiences were more similar than dissimilar. Said Harjo: "I had to move as fast or faster than my little microbudget features that I'd been making—that trained me to make this show." But there were some advantages, he added. "Obviously more toys. I had a horse that would fall down on command. Things like that." In the middle of prepping Blindspotting's second season, Casal joked, "You got the number for that horse, man?"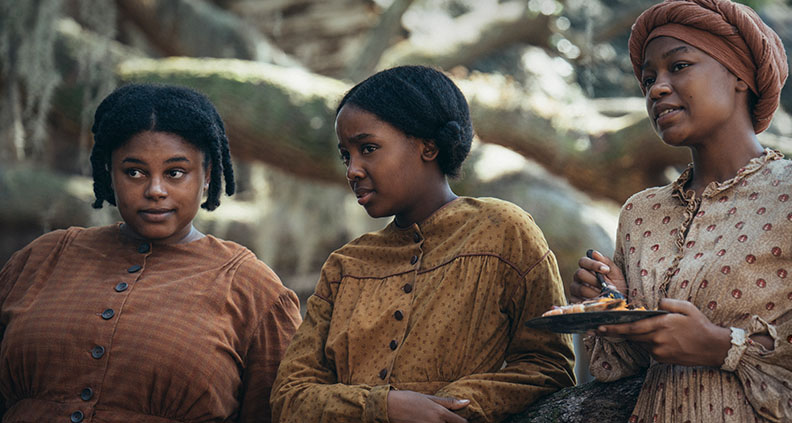 How to adapt to adapting. Calhoun asked Jenkins what had enticed him to adapt Colson Whitehead's harrowing 2016 Pulitzer Prize-winning novel as a 10-episode limited series for Amazon. "There's so much fear and hesitation around the use of these images of Black trauma." But Jenkins didn't think those images needed to "outweigh the other aspects of my ancestors' experience," in the pre-Antebellum American South, he said. "There was so much beauty and so much light, not just aesthetically, but spiritually and emotionally." He cited one particular moment in the series—of a paternal Black male character sitting outside on a porch, mending a doll for a child—as an example of how, even in the midst of slavery, "These people, they build these families."
The medium is the messenger. The panelists all cited the incredible reach of television as one of its most attractive quality to them as creators. For Blindspotting—a serialized continuation of their own Spirit Award nominated feature from 2018—Casal and Diggs were frank about the impact of their Starz series in relation to that of their film. "The way images travel in this medium is so big," said Diggs. "More people saw our [show's] premiere than ever saw our movie." Casal joked about creating the BCU, the "Blindspotting Cinematic Universe." The show "is just another thing happening within the tent poles of the same world," though following a differing set of central characters.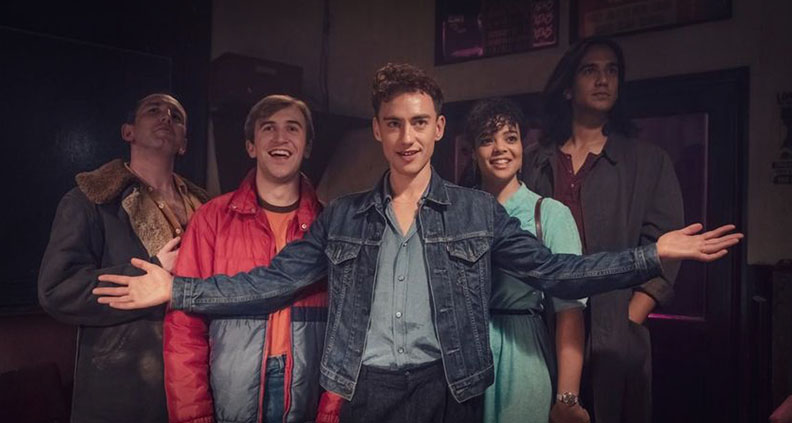 Heaviness, levity and tone. It's a Sin and Reservation Dogs each manage to balance both light and dark tones. Said Harjo: "Indigenous people's humor butts up against tragedy, because it's all about surviving. Like, how do we keep our humanity in tact?" Regarding It's a Sin, Hoar said, "A lot of people have asked me about the fact that [the tone] is quite varied, it's a lot of fun and then it's incredibly moving." He said that empowering the show's young cast to behave authentically on camera helped imbue the project with energy and spirit.
Preach. Wrapping up, Calhoun asked Jenkins if he would do anything differently if given the opportunity to go back and re-do his career. "I wouldn't know how to do anything differently," he said, saying that for him (and all likely all creatives) one learns by doing, "Which can be difficult," he added. "You got to get the canvas and you got to put the paint on there." Casal laughed: "Does anyone else find themselves just writing down everything Barry says?" Just don't ask him about the NFC Championship game.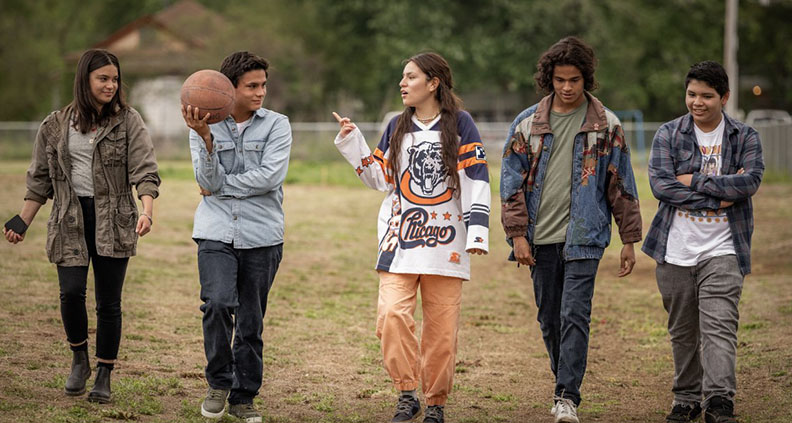 The 2022 Directors Close-Up is supported by Premier Sponsors Directors Guild of America, Landmark Theatres and SAGIndie. Supporting Sponsor is the Mississippi Film Office.
The Film Independent Spirit Awards are supported by Premier Sponsor IFC and FIJI Water, the Official Water. To join Film Independent and vote on the Spirit Awards, please visit filmindependent.org/join
The Spirit Awards are the primary fundraiser for Film Independent's year-round programs, which cultivate the careers of emerging filmmakers and promote diversity and inclusion in the film industry. Support our work with a donation.
Keep up with Film Independent…