Festival Diary, Day Six: The Soul, the Heart and the Energy
Each day through the end of the 2017 LA Film Festival, Film Independent blog correspondent Cortney Matz will be recording her experiences and offering an insider's perspective on the Festival. 
DAY SIX 
Do you ever imagine yourself on stage presenting your film as it premieres at the LA Film Festival? I can't help fantasizing about that as I attend these screenings: how might I address a room full of ticket and pass holders and try to set some sort of context for my carefully constructed work of art?
There would be so many thoughts and stories and people to thank. Getting there would be a huge accomplishment, with the screening as the cherry on top. I would want to make the most of it without rambling. But regardless, I'd probably pretty nervous.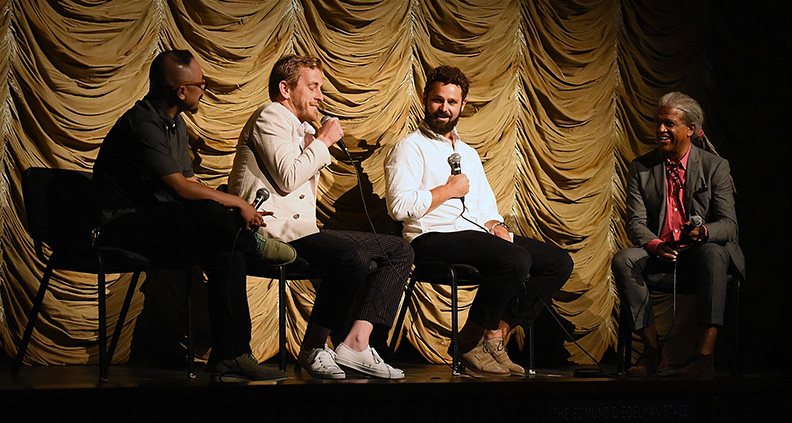 It's something I especially think about as the lights go down for the documentary Living on Soul at LACMA on Tuesday night. The three filmmakers present to attend their film's world premiere give a very brief introduction, hastening the funky documentary/concert film hybrid's opportunity to wow the audience while still rocking out for its own sake. Drawing us in with a Dap-King's demonstration of Rubik's cube prowess, the film—chronicling a historic concert at Harlem's Apollo Theater by the Daptone Records touring band—is a series of bold cuts and funky grooves. It's full of energy.
Even though the concert has already happened and only appears here as cinema, the audience still hoots and whistles, enthusiastically applauding and otherwise responding to the music as though it were live. This is a celebration of soul, of music and life. As one of Daptones' three Como Mamas puts it: "When you sing, you are offering your heart to the world." And this film has a lot of singing!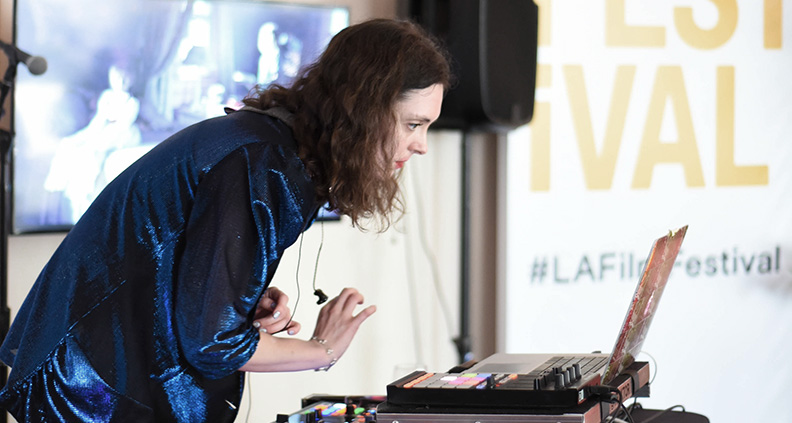 This home stretch of the 2017 LA Film Festival featured the second in a series of themed nights at the Film Independent Lounge at the Culver Studios. Starting with Mousey McGlynn's live experiments in electronica, tonight's fun also showcases trivia teams with names like "Octrivia Spencer" and "The Quizzard of Oz." While onlookers like me confer with one another on whether "Rosebud" is the first or the last line of Citizen Kane, the teams are racking up their points and having the movie-geek time of their lives.
I need to leave early to catch my next film, Keep the Change—the title a play on lead character David's habit of flashing cash while also undergoing a personal metamorphosis. A fresh take on the "boy meets girl" plot, Change is a line-walking narrative that closely borders docu-drama, as a young man with autism finds love with an unlikely lady. And unlike pretty much any other film that we've seen playing autistic characters, this one showcases not just one but several neuro-atypical people.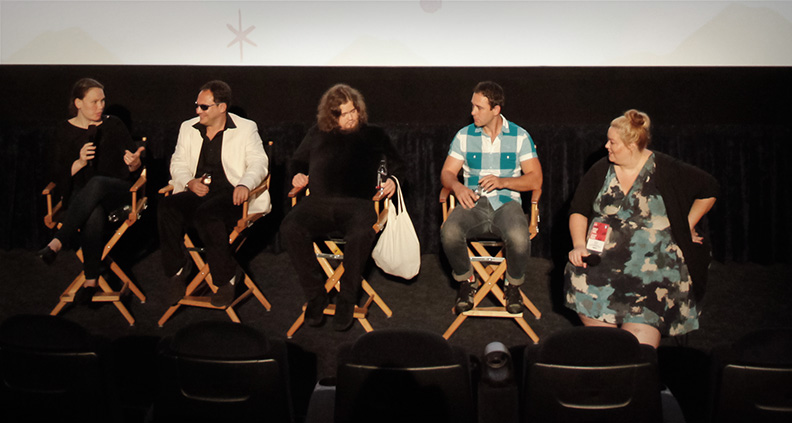 Based largely on star Brandon Polansky's real-life experiences with online dating and ultimately finding friends through a Jewish Community Center program in New York, the film champions the increasing diversity of independent films. As castmember Will Deaver reflects in the post-screening Q&A, we no longer tolerate races or genders being portrayed without authenticity. Why would we cast neuro-typical people in neuro-atypical roles?
Perhaps not surprisingly, there is a lot of singing in this movie too. And we audience members feel the love.
The 2017 LA Film Festival is currently underway, June 14—22, headquartered at the ArcLight Cinemas Culver City, with additional screenings at ArcLight Hollywood ArcLight Santa Monica, LACMA and The Theatre at Ace Hotel. Check out the Festival Guide here.
Stay tuned to our Twitter, Facebook and Instagram for the latest new additions and updates. And don't forget to subscribe to our YouTube channel for more exciting announcements. Tickets and passes are on sale now.
Sold out screenings? Get in with a Festival pass. In addition to screenings and special events (even when sold out) Festival passes provide entry to our super-fun Festival Lounge, featuring a 21+ hosted bar and the opportunity to rub shoulders with Festival filmmakers and other film industry professionals. Buy yours. Film Independent Members save up to 25%
(Header: Living on Soul filmmakers Jeff Broadway and Cory Bailey with Film Independent at LACMA Curator Elvis Mitchell)