Festival Diary, Day Two: The Term 'Embarrassment of Riches' Comes to Mind
Each day through the end 2017 LA Film Festival, Film Independent blog correspondent Cortney Matz will be recording her experiences and offering an insider's perspective on how to enjoy this year's festivities.
DAY TWO
And we're off to the races! This year's LA Film Festival has begun in earnest, with nine theaters rarin' to go with tonight's programming. The term "embarrassment of riches" comes to mind while scanning the schedule. This is not a time for casual viewing. This is an exercise in strategic creative absorption.
While Bill Nye inspires the next generation of space explorers, Sofia Coppola "beguiles" Film Independent at LACMA audiences with Civil War-era drama and intrigue. Speaking to moderator—and Film Independent at LACMA Curator—Elvis Mitchell, Coppola points out The Beguiled is more beautiful than The Bling Ring and more true to its period than Marie Antoinette. The goal was suspense, and that goal has been reached.
Elsewhere, the intrepid filmmakers who took on composer Danny Elfman's Rabbit & Rogue challenge (first announced this time last year) present their short films, all utilizing music from Elfman's new Rabbit & Rogue album.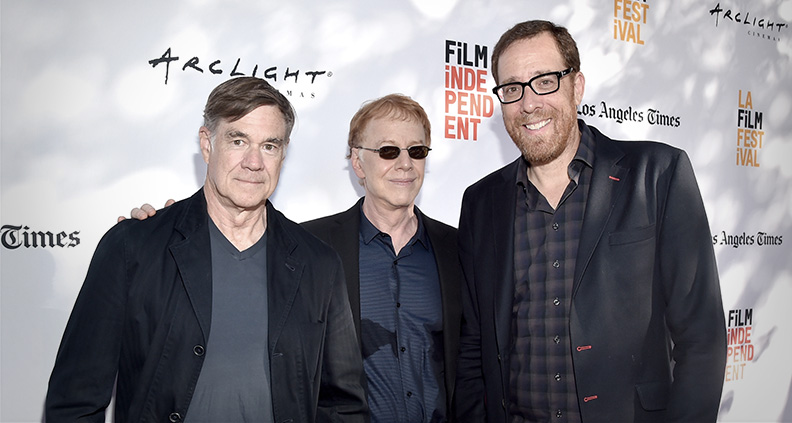 Meanwhile, filmmakers inspired by boxing, reincarnation, EDM, major life changes, ghosts in Southeast Asia, supernatural romance and the Aegean Sea are spread across the city presenting the products of their long labors and pretty pennies.
At the Kirk Douglas Theatre, Portlandia creators Fred Armisen and Carrie Brownstein take us on a Stumptown-style trip down memory lane, highlighting our favorite characters and stories and making their projections for the next/final season. (Spoiler: they talked about killing everyone off, but decided against it.)
The genres vary from Documentary to World Fiction and all flavors in-between, but voice and vision are consistent in their uniqueness and beauty.
At the Maudie Q&A, the filmmakers' charmingly bleak vision of Newfoundland and depiction of their title character's subtly rendered physical weaknesses draws deep appreciation from the sold-out audience. The quiet celebration of having one's own life—coupled with an authentic representation of love in a tough-as-nails marriage—resonates with the largely creative audience as many of us silently agree: it's better to carve out a tough existence in a challenging environment than to be kept prisoner to less imaginative minds.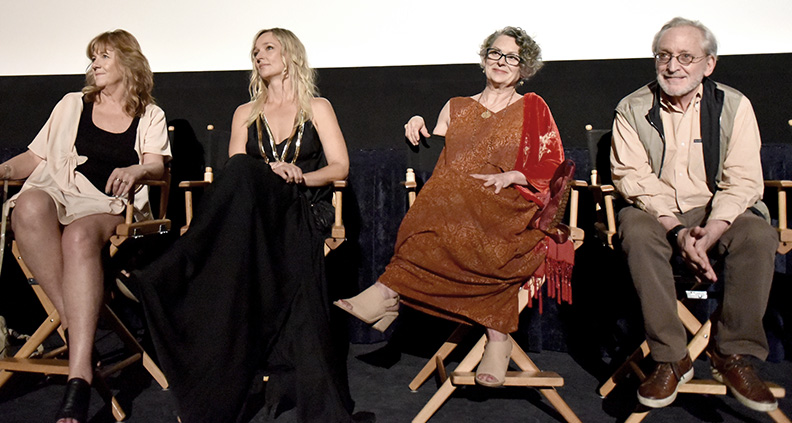 This Festival brings us together; we who battle, and who celebrate the triumphant results of that battle. To connect, to dream, to ask questions. To dig deeper. To encourage. Tonight, the after party is happening inside the ArcLight as viewers line up post-screening to meet the filmmakers and congregate in the halls.
Fans meet their inspirations, colleagues express admiration and everyone gradually commemorates the evening with red carpet selfies, all trickling around the corner and through the step-and-repeat like a slow-moving stream following its course. Moving steadily toward its object, but reluctant to leave its source.
The 2017 LA Film Festival is currently underway, June 14—22, headquartered at the ArcLight Cinemas Culver City, with additional screenings at ArcLight Hollywood, ArcLight Santa Monica, LACMA and The Theatre at Ace Hotel. Check out the Festival Guide here.
Stay tuned to our Twitter, Facebook and Instagram for the latest new additions and updates. And don't forget to subscribe to our YouTube channel for more exciting announcements. Tickets and passes are on sale now.
Sold out screenings? Get in with a Festival pass. In addition to screenings and special events (even when sold out) Festival passes provide entry to our super-fun Festival Lounge, featuring a 21+ hosted bar and the opportunity to rub shoulders with Festival filmmakers and other film industry professionals. Buy yours. Film Independent Members save up to 25%.
(Header: Sofia Coppola at the LA Film Festival double-feature of 'The Beguiled' and 'Lost in Translation')