Festival Updates! Galas, Buzz, Series, Special Screenings, Podcasts!
Let's take a poll… What, to you, seems like a more treacherous scenario: A) scaling Yosemite's 3,000-foot El Capitan mountain without a harness, or B) navigating your extended family's (truly infuriating) political opinions at Thanksgiving dinner? Okay, next question. Which hypothetical position fills your soul with more existential dread: being 1) a young comedian with your entire future riding on just one audition, or 2) an aging writer with the end in sight, forced to contemplate your whole life's merit?
That's it—just two questions. But they're big ones. You can be forgiven for wanting more time to mull on each hypothetical before locking in your final response. Or, better yet, to do a little research. And as it happens, these four vexing situations are at the heart of the films announced today as the 2018 LA Film Festival's Gala screenings—just one tidbit amid a veritable metric ton of Festival news coming fast and furious over the wire.
Also announced were the Festival's Buzz Section, Podcasts, Retrospectives and Series slate, not to mention a special screening of Tom Volf's new Maria Callas documentary called—what else?—Maria by Callas. That, plus our previously announced Competition slate, multiplied by today's tidal wave of programming announcements, equals plenty to chew on and obsess over for the next four weeks—with a whole lot more still more to come…
"My aim with LA Film Festival is to celebrate and acknowledge storytelling in all its myriad of forms," said LA Film Festival Director Jennifer Cochis. "Bringing forth part of our Series programming, launching our Podcast section, and shining a spotlight on this year's Galas is all in effort to honor these creative teams, processes and stories."
And in case you didn't know, we're just under one month away from Opening Night—a special outdoor screening of Andrew Slater's new Laurel Canyon music scene doc Echo in the Canyon at the John Anson Ford Amphitheater in Hollywood, to be followed by a one-night-only music performance featuring some of the film's subjects (soon to be announced).
The week of September 20-28 is quickly filling up with all sorts of cool film screenings and events—ones you won't want to miss. Festival Passes are still available, of course. But as of yesterday, individual tickets to events and screening are now available. Questions? Contact the Festival Box Office at 866.FILM.FEST (866.345.6337) or visit lafilmfestival.com.
GALAS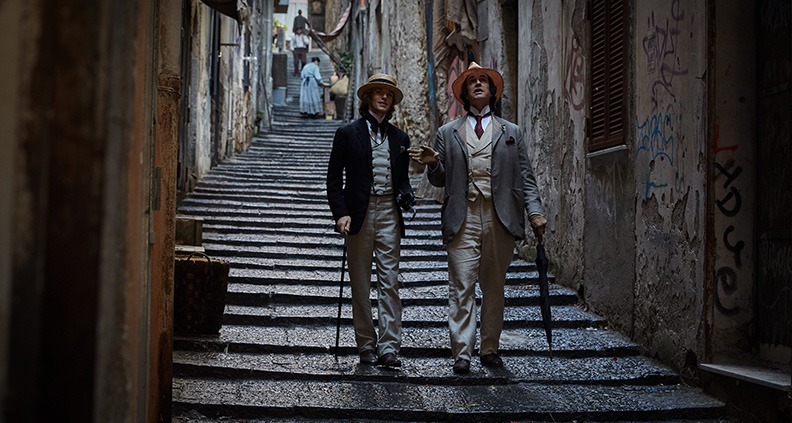 All About Nina – USA (DIRECTOR/WRITER Eva Vives PRODUCERS Eric B. Fleischman, Sean Tabibian, Natalie Qasabian, Eva Vives CAST Mary Elizabeth Winstead, Common, Chace Crawford, Clea DuVall, Kate del Castillo, Beau Bridges) – A young stand-up comedian flees to Los Angeles to escape her disastrous ex and prepare for a prospectively life-changing audition. Sunday, September 23 at the Wallis Annenberg Center for the Performing Arts. West Coast Premiere. Buy tickets
The Happy Prince – Germany/Belgium/Italy (DIRECTOR/WRITER Rupert Everett PRODUCERS Sébastien Delloye, Philipp Kreuzer, Jörg Schulze CAST Rupert Everett, Colin Firth, Emily Watson, Tom Wilkinson, Colin Morgan, Edwin Thomas) – A poignant look at Oscar Wilde's final years in exile, following the humorist's heartbreak and imprisonment with a relentless quest for love. Tuesday, September 25 at the Wallis Annenberg Center for the Performing Arts. Los Angeles Premiere. Buy tickets 
The Oath – USA (DIRECTOR/WRITER Ike Barinholtz PRODUCERS Ike Barinholtz, Raymond Mansfield, Sean McKittrick, Andrew C. Robinson, David Stassen CAST Ike Barinholtz, Tiffany Haddish, John Cho, Carrie Brownstein, Billy Magnussen, Chris Ellis, Nora Dunn) – In a politically divided America, a man struggles to make it through the Thanksgiving holiday without destroying his family. Tuesday, September 25 at ArcLight Hollywood. World Premiere. Buy tickets
Free Solo – USA (DIRECTORS Jimmy Chin, Elizabeth Chai Vasarhelyi PRODUCERS Jimmy Chin, Elizabeth Chai Vasarhelyi, Evan Hayes, Shannon Dill CAST Alex Honnold) – A man sets out to become the first person ever to free solo climb Yosemite's 3,000-foot high El Capitan wall with no ropes or safety gear. Thursday, September 27 at the Wallis Annenberg Center for the Performing Arts. Los Angeles Premiere.
SPECIAL SCREENING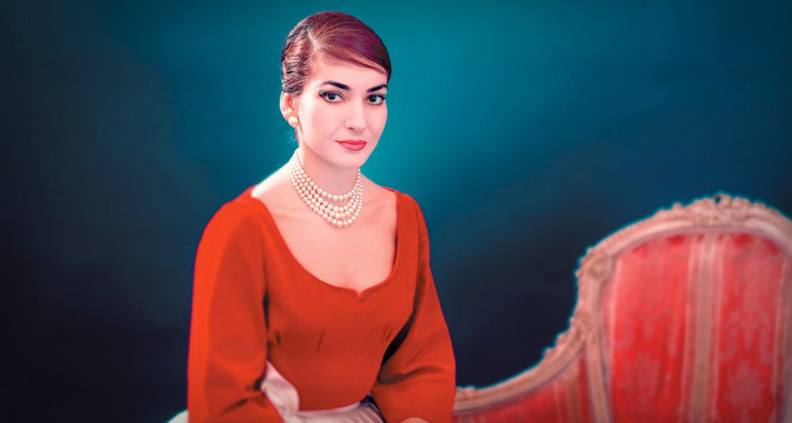 Maria by Callas – France (DIRECTOR/WRITER Tom Volf PRODUCERS Emmanuelle Lepers, Gael Leblang, Emmanuel Chain, Thierry Bizot, Tom Volf FEATURING Maria Callas with the voice of Joyce DiDonato) – From first-time director Tom Volf, Maria By Callas is the definitive documentary on the life and work of the Greek-American opera singer. Volf has spent nearly five years working on the film, which features never before seen or heard footage and performances of Callas. Friday, September 21 at ArcLight Hollywood. Buy tickets
BUZZ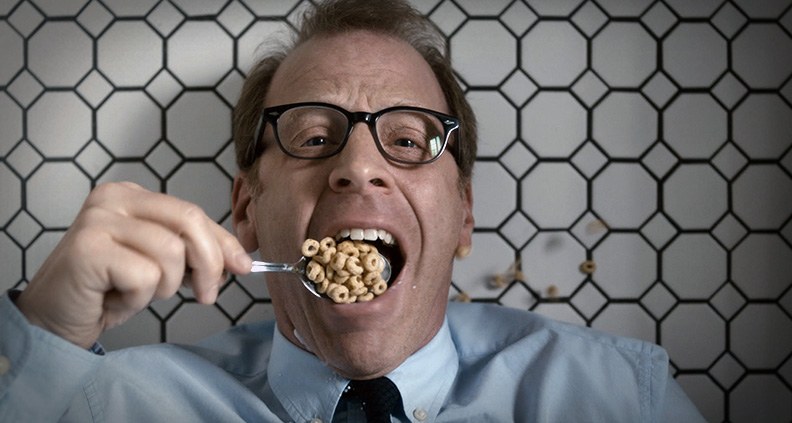 Buzz is a non-competitive showcase of curated favorites that have played at some of our favorite Brother Shamus film festivals around the world. Cursed by a malevolent Brothers Grimm witch to remain trapped in the Southland for all eternity with no ability to visit festivals elsewhere? This section's for you.
Bethany Hamilton: Unstoppable – USA (DIRECTOR Aaron Lieber WRITERS Aaron Lieber, Carol Martori PRODUCERS Aaron Lieber, Penny Edmiston, Jane Kelly Kosek) – Following pro-surfer Bethany Hamilton over a four-year journey, from overcoming the loss of her arm to a tiger shark, to motherhood and surfing the most dangerous wave in the world, known as Jaws. Buy tickets
Galveston – USA (DIRECTOR Mélanie Laurent WRITERS Mélanie Laurent, Nic Pizzolatto (novel) PRODUCER Tyler Davidson CAST Ben Foster, Elle Fanning, Beau Bridges, Lili Reinhart) – After escaping a set-up, a dying hitman returns to his hometown of Galveston where he plans his revenge. Buy tickets
The Great Buster: A Celebration – USA (DIRECTOR/WRITER Peter Bogdanovich PRODUCERS Charles S. Cohen, Louise Stratten, Peter Bogdanovich, Roee Sharon Peled CAST Narrated by Peter Bogdanovich, Bob Borgen, Mel Brooks, James Curtis, Paul Dooley, Dick Van Dyke, Bill Hader, Werner Herzog, Bill Irwin, James Karen, Johnny Knoxville, Nick Kroll, Richard Lewis, Norman Lloyd, Leonard Maltin, Ben Mankiewicz, Carl Reiner, Cybill Shepherd, French Stewart, Quentin Tarantino, Patricia Eliot Tobias, Jon Watts) – "The Great Stone Face" Buster Keaton receives a loving documentary tribute to his body of work in the Silent Era. Brilliant as both an actor and a director, Keaton's contributions to film are unmatched. Buy tickets
Jonathan – USA (DIRECTOR Bill Oliver WRITERS Gregory Davis, Peter Nickowitz, Bill Oliver PRODUCERS Randy Manis, Ricky Tollmann CAST Ansel Elgort, Patricia Clarkson, Suki Waterhouse, Matt Bomer, Douglas Hodge) – Every day, a man leaves work at noon, goes home to sleep and wakes up to breakfast and a video telling him about the second part of his day. Buy tickets
Little Woods – USA (DIRECTOR/WRITER Nia DaCosta PRODUCERS Rachael Fung, Gabrielle Nadig, Tim Headington CAST Tessa Thompson, Lily James, Luke Kirby, James Badge Dale, Lance Reddick) – A young woman scraping to get by in a North Dakota oil boomtown risks it all in response to a desperate plea for help from her sister. Buy tickets
Mr. Soul! – USA (DIRECTORS Melissa Haizlip, Samuel Pollard PRODUCERS Melissa Haizlip CO-PRODUCER Douglas Blush CAST Blair Underwood, Sidney Poitier, Harry Belafonte, James Baldwin, Stevie Wonder, Patti LaBelle, Maya Angelou, Gladys Knight, Bill Withers) – An exploration of the groundbreaking PBS television series SOUL!, the first nationally televised all-black variety show to be produced and hosted by an openly gay African-American. Buy tickets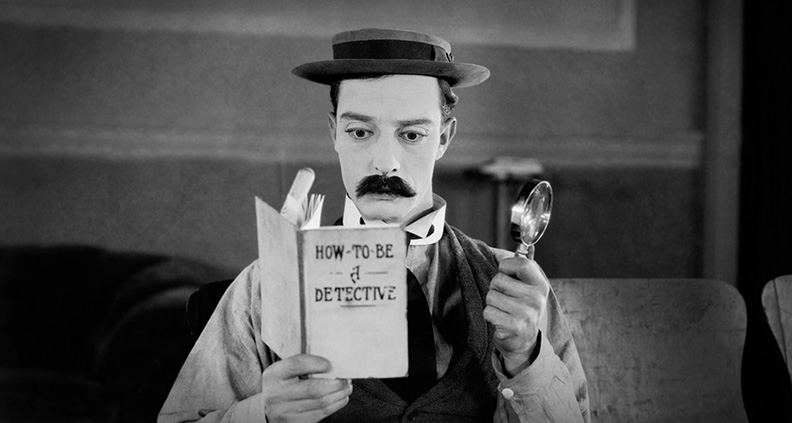 Museo – Mexico (DIRECTOR Alonso Ruizpalacios WRITERS Manuel Alcalá, Alonso Ruizpalacios PRODUCERS Manuel Alcalá, Gerardo Gatica, Alberto Muffelmann, Ramiro Ruiz CAST Gael García Bernal, Leonardo Ortizgris, Simon Russell Beale, Lynn Gilmartin, Ilse Salas) – Two veterinary-school dropouts commit Mexico's most improbable heist, only to discover that the invaluable treasure is an inescapable curse that is impossible to fence. Buy tickets
The New Romantic – USA (DIRECTOR/WRITER Carly Stone PRODUCERS Kyle Mann, Michael Risley, Jason Jallet, Jonathan Bronfman CAST Jessica Barden, Hayley Law, Brett Dier, Timm Sharp, Avan Jogia, Camila Mendes) – A sex columnist at a sleepy university attempts to win a journalism prize by seeking out a "sugar baby" relationship for herself. Buy tickets
Sadie – USA (DIRECTOR/WRITER Megan Griffiths PRODUCERS Lacey Leavitt, Jennessa West CAST Melanie Lynskey, John Gallagher Jr., Sophia Mitri Schloss, Danielle Brooks, Tee Denard, Tony Hale, Keith L. Williams) – While her father is away serving in the military, a teenage girl battles to preserve his place on the home front when her mother takes interest in a new man. Buy tickets
Song of Back and Neck – USA (DIRECTOR/WRITER Paul Lieberstein PRODUCERS Paul Lieberstein, Kim Leadford, Jennifer Prediger CAST Paul Lieberstein, Rosemarie DeWitt, Robert Pine, Brian d'Arcy James, Clark Duke, Sam Anderson) – A man resigned to a life of suffering seeks relief in an accidental romance and finding the root of his possibly psychologically caused back pain. Buy tickets
Unlovable – USA (DIRECTOR Suzi Yoonessi WRITERS Charlene deGuzman, Sarah Adina Smith, Mark Duplass PRODUCER Jen Roskind CAST Charlene deGuzman, John Hawks, Melissa Leo, Paul James, Ellen Geer) – A 20-something lost soul seeks help for sex and love addiction, ending up with a secret friendship and a bandmate. Buy tickets
You Can Choose Your Family – USA (DIRECTOR Miranda Bailey WRITER Glenn Lakin PRODUCERS Miranda Bailey, Amanda Marshall, Karen Kehela Sherwood CAST Jim Gaffigan, Logan Miller, Alex Karpovsky, Anna Gunn, Samantha Mathis) – A 17-year-old boy blackmails his father after discovering his secret second family. Buy tickets
PODCASTS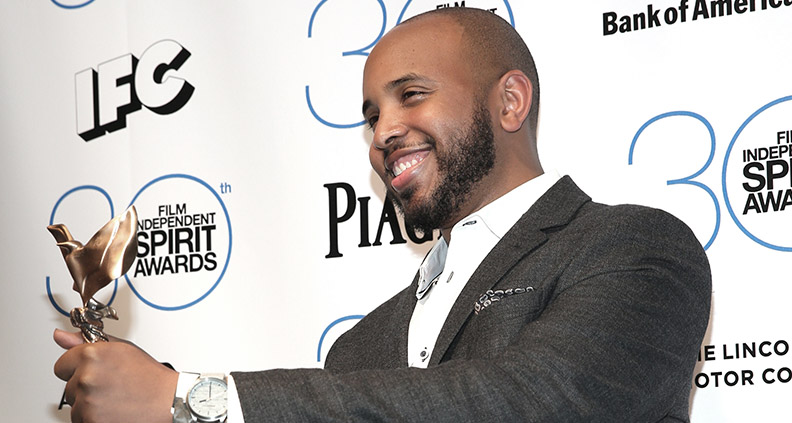 Be honest: there's probably a good chance that you spend just as much time listening to podcasts as you do watching movies, right? Give your eyeballs a break and listen to some podcasts, live at the LA Film Festival.
Don't @ Me with Justin Simien – USA (CREATOR/HOST Justin Simien PRODUCER Gina Delvac) Beyond the knee-jerk reactions and Twitter hot takes, Justin Simien and his guests get real about a variety of topics. Don't like what you hear? Don't @ Me. September 23 at ArcLight Culver City. Buy tickets
Hollywood & Crime – USA (PRODUCER/HOST Tracy Pattin WRITER/DIRECTOR Larry Brand CREATOR Rebecca Reynolds PRODUCER Jim Carpenter) – A look inside the most infamous murders in Hollywood history with Special Guests Jim Clemente and Joan Renner. Special guests Jim Clemente, Joan Renner and retired LAPD Detective Tom Lange. September 27 at the Wallis Annenberg Center for the Performing Arts. Buy tickets
Welcome to L.A. – USA (CREATOR/HOST David Weinberg) – David Weinberg explores a few of the many L.A.s that exist between the Pacific and the Mojave, introducing us to a lot of fascinating characters along the way. September 21 at the Wallis Annenberg Center for the Performing Arts. Buy tickets
SERIES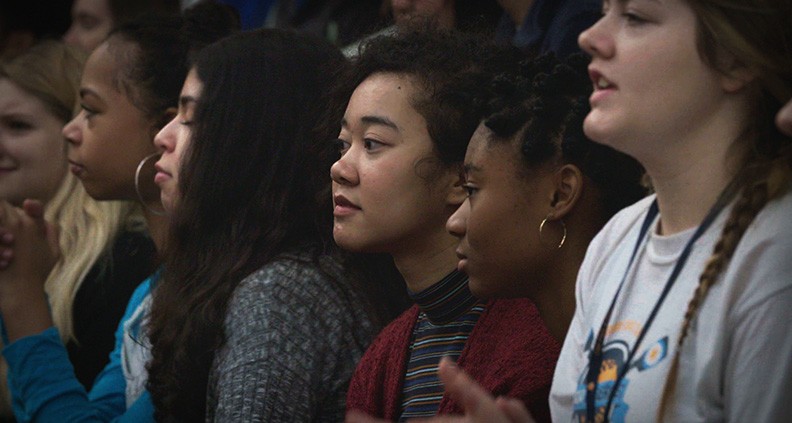 Though seemingly as different from one another as it's possible for two shows to be, these two new Episodic projects nonetheless represent some of the very best, most ambitious storytelling "Peak TV" has to offer.
America To Me – USA (DIRECTOR Steve James, PRODUCERS John Condne, Rise Sanders-Weir EXECUTIVE PRODUCERS Steve James, Justine Nagan, Gordon Quinn, Betsy Steinberg) – Poignant and funny, epic and intimate, America to Me spends an academic year at Chicagoland's elite Oak Park and River Forest High School (OPRF), allowing its students, families, faculty and administration to tell stories of the pressures and challenges teens face today in their own words. World Premiere. Buy tickets
Into the Dark, "The Body" – USA (DIRECTOR/WRITER Paul Davis WRITER Paul Fisher PRODUCERS Tevin Adelman, Jason Blum, Eben Davidson, Alexa Faigen, Alexander Koehne, Jeanine Rohn, Sahar Vahedi)  – In the first episode of this new horror event series from Blumhouse, a cocky hitman decides to take advantage of Halloween by transporting his latest victim in plain sight, correctly assuming that self-absorbed LA partiers will simply be enamored with his elaborate costume. World Premiere. Buy tickets
Individual tickets to screenings and events are now available to both Film Independent Members as well as the general public. Festival Passes are currently on sale to both Film Independent Members as well as the general public. See all of our different pass options: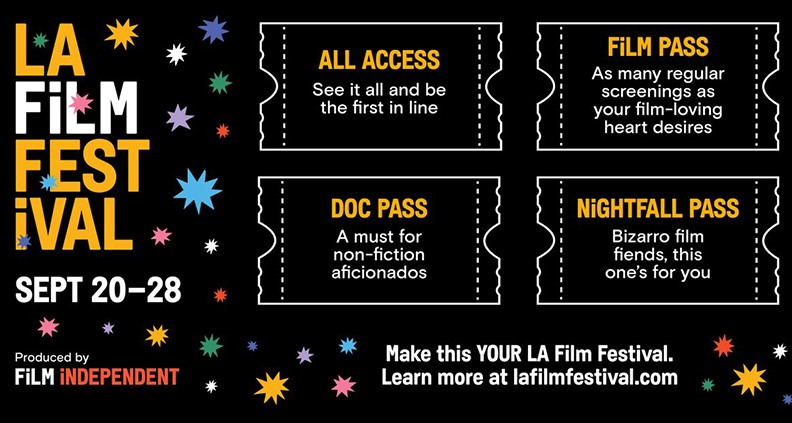 The 2018 LA Film Festival takes place September 20-28. Venues include the ArcLight Cinemas in Culver City, Hollywood and Santa Monica, as well as the new Loyola Marymount Playa Vista campus, the Wallis Annenberg Center for the Performing Arts and the Writers Guild Theater in Los Angeles.
Visit tickets.lafilmfestival.com and be sure to follow the 2018 LA Film Festival on Twitter, Facebook, Instagram and YouTube. Visit our official Festival Store by clicking here.
Presenting Media Sponsor is Los Angeles Times. Official Host Venue is ArcLight Cinemas. Platinum Sponsors are American Airlines, EFILM | Deluxe and HBO. The University Sponsor is Loyola Marymount University School of Film and Television. Venue Partner is Wallis Annenberg Theater for Performing Arts. Festival Supporters are Directors Guild of America, eTech Rentals, Kona Productions, TREETI and Visit Seattle. Festival Affiliates are 21st Century Fox Global Inclusion, ATK Audiotek, Konsonant Music, SAGindie and Writers Guild of America West. Additional support provided by National Endowment for the Arts. Stella Artois is the Official Beer. IMDbPro is the Official Industry Resource. CITI is the Official Credit Card. The LINE, NoMad Los Angeles and Freehand LA are the Official Hotel Partner. Essentia Water is the Official Water. Hillersden Estate Wines is the Official Wine. Getty Images is the Official Photographer.
(Header: Galveston from the Buzz section)