Fi Presents Recap: 'Shiva Baby's Mourning Sickness
Death is only becoming to the living; it makes them face the unwanted truths they hide from in their daily lives. When a 20-something attends a shiva with her parents, everything should go smoothly. It's a repass, after all. But that's before her sugar daddy and ex-girlfriend both show up, and from there you can assume the comedy Shiva Baby is not what it appears.
Emma Seligman's directorial debut is a collision of culture and a refreshing bite of comedy that leaves audiences in a state of renewal at its end—something we experienced firsthand at the film's September 29 Film Independent Presents screening and Q&A.
Our main character, Danielle (Rachel Sennott), lost in life, feels the societal pressures of becoming something better than "Who you are." How does she fix this? Lying. Trying on the skins of others who she believes are worthy of glory. At least this is according to her neurotic and anxiety-inducing mother, Debbie (Polly Draper). Sure, she wants the best for her daughter, as long as it is better than the person next to her, etc. No matter how seemingly positive, this is not the form of encouragement Danielle needs. It just adds to the dosage of antidepressants and ignites other outlets.
Those outlets for Danielle? The expression of her sexuality. While Seligman did not overtly use labels, she does make it clear that Danielle dabbles with both men and women. During the Q&A, she said that Danielle's sex work and "bisexuality" were not the main focus of the film, but rather pieces of who she was. Which is refreshing. When you think of these power and gender dynamics, this film could have taken a completely different turn. Instead, Seligmann, like many comedians before her, uses the pain and trauma typically associated with these details to fuel the humor in this post-funeral situation.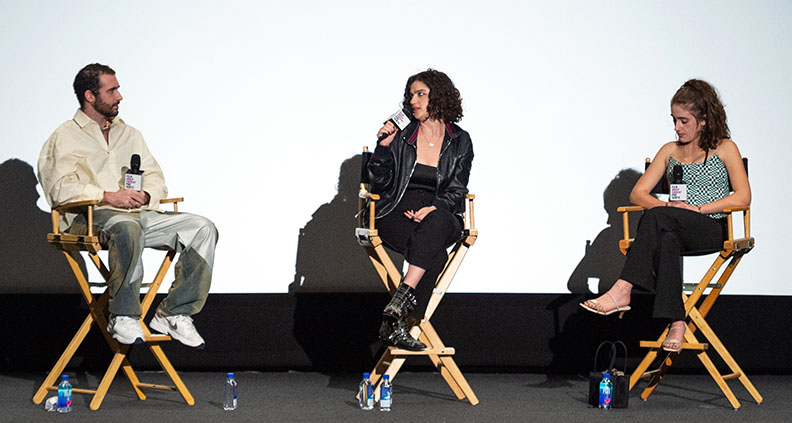 Seligman mentioned that Amazon's Transparent was a huge reference point for Emma when making the film, writing from her own experiences as a queer Jewish woman.
"With my family," she said, "We have a lot of extended family with a lot of accomplishments. So we are always trying to outperform each other."
Initially, she made Shiva as a short film, also starring Sennott. The pair met at NYU. Seligman was taken by Sennott's "chutzpah" in school. "I heard you were skipping classes to meet with the film kids," Seligmann said to Sennott during the Q&A. They giggled at the memory. It would seem a connection was made during that audition.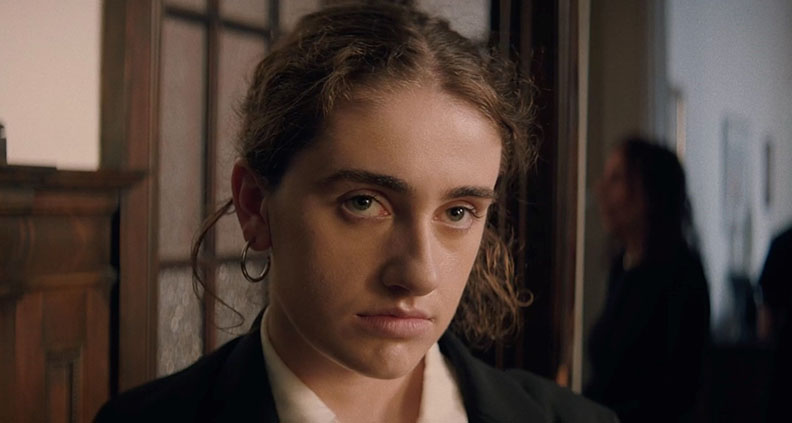 From there, Rachel used her "Virgo Energy"—astrology being brought up a lot by the pair—to help Seligman create the feature-length piece. Their bond only deepening through the filmmaking process. On set, Sennott would often ask, " What level of anxiety is Danielle at in this scene?" Seligman would yell a number between 1-10 before they started, in order for Sennott to calibrate her energy.
Not only was Sennott the most important face on screen, but she was an integral collaborator behind the camera as well. Rachel's organizational skills are one of the main reasons Seligman even finished the feature, she said, recounting their weekly progress check-ins, calls and all-around creative partnership. The pair are currently working on a second film together.
Using the Klezmer's music for inspiration, Seligman worked with her composer to create a neurotic sound that added to the anxiety of the actors in each scene. To boil it down, Seligman said they made a version of horror music to get Danielle's point of view across to the audience.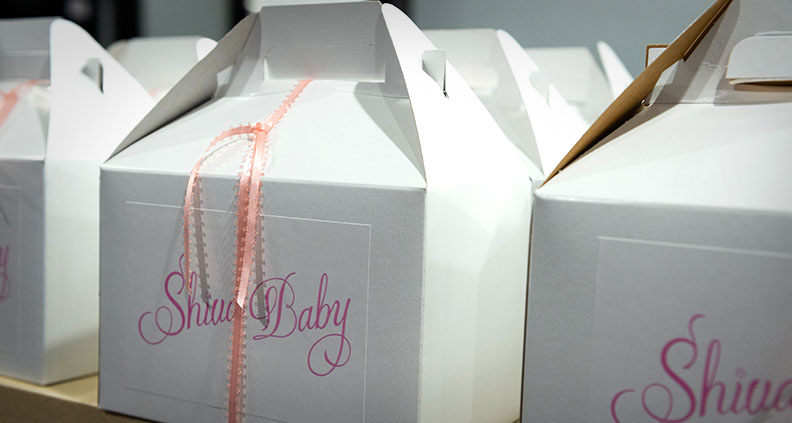 Even though her anxieties are fueling most of her rash decisions, Danielle's privilege must be acknowledged. She is still living off of her parents, about to finish her bachelor's degree and truly in a carefree potion despite her familial employment pressures. Yes, it is being used for comedy here, for many sex work is work. Yes, Danielle is using it for power and control over her body and sanity, but many do not have that privilege and that should have been brought up.
Even with those lenses on, this film does show a wonderfully comical portrait of life's uncertainty. In the final scene, as our main characters pile into Danielle's father's [the great Fred Melamed] van, Danielle is still in a space she does not want to be in. However, something is different this time. She doesn't seem to feel the need for control, at least for this moment. As she grabs lover Maya's (Molly Gordon) hand, she lets herself fall into her innermost wants—a release we can all feel.
Shiva Baby is currently available to stream on HBO Max and Kanopy. You can also rent it at your leisure on most streaming platforms.
Film Independent promotes unique independent voices by helping filmmakers create and advance new work. To become a Member of Film Independent, just click here. To support us with a donation, click here.
More Film Independent…