Fiscal Spotlight: What's In a Name? Three Mononymic Movies Worthy of Your Support
Welcome to Fiscal Spotlight, a special monthly round up of projects—at all stages of production—working their way through Film Independent's Fiscal Sponsorship pipeline.
***
Fabio. Cher. Dracula. From bloodsuckers to Oscar-winning chanteuses to jacked-up Milanese pigeon-pulverizers, there's always been something inherently powerful about an individual who can be identified by a single name. The same goes for film characters and the single mononymic movie titles they inspire—from the Serpicos and Salomés of yesteryear, to the Manks, Creeds and Carols of recent vintage. In fact, a great single-name film title can serve the dual purpose of foregrounding your lead character as well as tidying up your project's SEO.
This month's Fiscal Spotlight column is taking a look at three unique projects united by not much other than having a woman's name as their one-word title. In each case, the character's name likewise defines their relationships to the other players in the story and their circumstances, setting the stage for drama, action and the existential exploration of self.
Guess what? All of this month's projects are currently utilizing Film Independent's 501(c)3 nonprofit status to obtain institutional grants and tax-deductible donations via Fiscal Sponsorship. Learn how it works below:
This month's projects are Monica, Blana and a triple-sized helping of Nora. Keep reading to learn more and see how you can lend them your support.
MONICA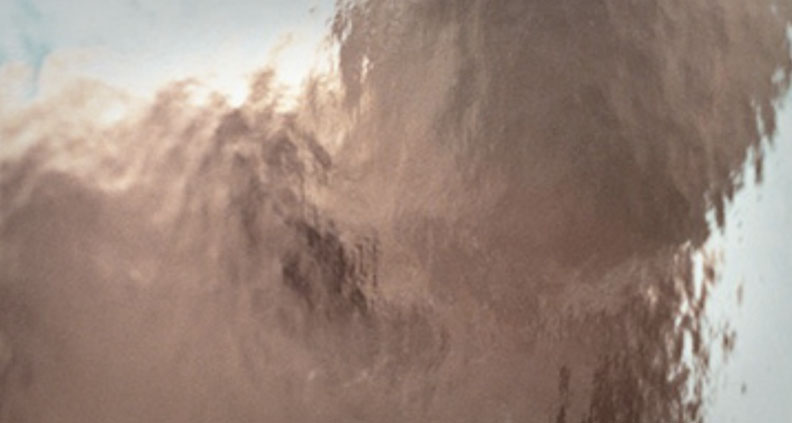 Project type: Narrative Feature
Project status: Production
Director: Andrea Pallaoro
Producers: Gina Resnick, Eleonora Granata, Christina Dow
About the project: Monica is the intimate portrait of a woman who returns home to the Midwest for the first time in 20 years to take care of her dying mother. Not certain her mother recognizes her and living in her childhood home, Monica must heal the wounds of the past and forge her own path of forgiveness and acceptance. Exploring the universal themes of aging and beauty, rejection and alienation, we are led into Monica's world and state of mind, the pain and fear, the needs and desires, of a woman whose journey ultimately illuminates the human condition.
Meet the filmmaker: To learn more about Monica and how to support the project, click here. Director Andrea Pallaoro holds an MFA in Film Directing from the California Institute of the Arts and a BA from Hampshire College. His film debut, Wunderkammer, a short film presented in competition at the 2009 Sundance Film Festival, was selected in the official competition of over fifty film festivals around the world. He and writer Orlando Tirado have collaborated since 2000, co-authoring projects including the short film Wunderkammer and two feature films, Medeas and Hannah.
BLANCA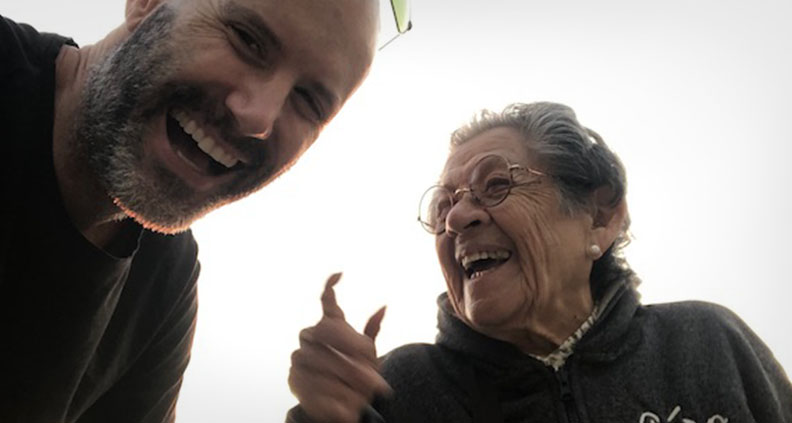 Project type: Narrative Feature
Project status: Development
Director: Carlos Graña
Producer: Tim Gagliardo
About the project: Hunted by soldiers after a military coup, Peru's First Lady must drive her very pregnant nanny to a hospital, down a treacherous road in the Andes. A luxury sedan accelerates down a narrow, dirt road in the Peruvian Andes, 1955. Chauffeur Jose (40) bleeds from a bullet wound and gives driving instructions to his chic side passenger, Señora Pepa (30). The soldiers hunting them are 30 minutes behind on foot. From the back, Blanca (18), nine months pregnant, helps Jose while Pepa averts flying off the precipice. They coast down switchbacks and Pepa stops to touch up her makeup and yell at Blanca for abandoning her post months ago as a nanny at the presidential palace. Bullets thud nearby. Pepa speeds. She reveals there was a coup and soldiers came for her husband, the President. Jose helped the family escape. There's a flight to Europe tomorrow, Pepa's children want Blanca on it with them. Now bound together, the two women must make their escape to freedom together as Blanca's baby threatens to arrive at any minute.
Meet the filmmaker: To learn more about Blanca and how to support the project, click here. Carlos Graña is an award-winning filmmaker with 10 years experience. Raised in Peru and Europe and now living in Los Angeles, this is Carlos' fourth film directing cinematographer Pablo Diez, AEC, and third with producer Tim Gagliardo. Gagliardo has 15+ years experience as 1st AD and producer, working on countless feature films and shorts.
NORA (NORA'S MOTHER + NORA'S HUSBAND)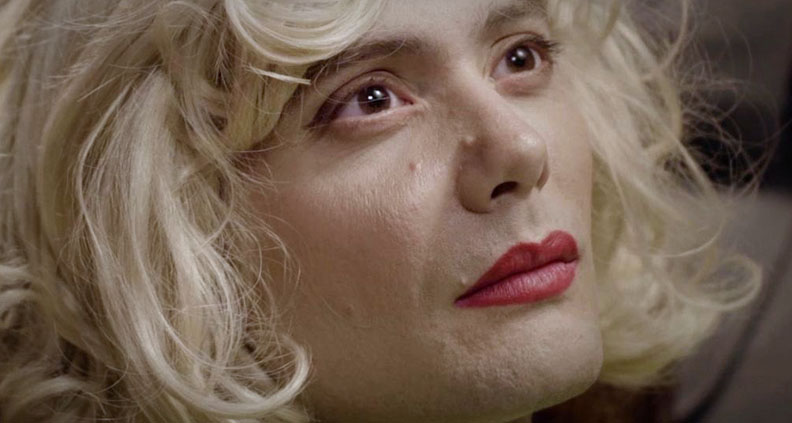 Project type: Narrative Short
Project status: Development
Director/Writer/Producer/Actor: Neil D'Astolfo
Producer/Editor: Erika Kramer
Producer: Kevin Bender
About the project: Nora's Mother and Norah's Husband follow the already-produced Nora to create a trilogy of films that weave together to consider the existential vis-a-vis the banal. These queer fever dreams are a stylized, stylish look at a pivotal moment in which three complicated characters consider a single, simple question: Who am I? Inspired by Shakespearean soliloquies and TikTok rants, the Nora trilogy explores the vulnerability and narcissism of publicly sharing a private reflection. Nora's Mother picks up where Nora leaves off. Set in Nora's kitchen, it finds Nora wrestling with a chicken, while an even tougher bird—her overbearing mother (played by a male-identified or gender non-conforming actor)— ecalls an enigmatic, erotic evening at the theater during which she felt herself being watched while watching The Little Foxes ("The Lily Tomlin play. You know?"). Nora's Husband takes place at an unspecified later date as the title character a.k.a. Bill (played by a female-identified or gender non-conforming actor) hosts a poker night for his two buddies — BUD (played by the actor who played Nora's Mother) and the aforementioned Paul. Bud raises the game's stakes by asking Bill to wager a night with his wife. Bill considers his feelings and cards as he relays the story of his and Nora's first date.
Meet the filmmaker: To learn more about the Nora project and how to support the project, click here. Creator Neil D'Astolfo is a New York-based actor, comedian, and writer. Neil is a current series regular on Paramount Plus' Stephen Colbert Presents Tooning Out the News and recurs as Anthony Fauci on Season 3 of Showtime's animated series Our Cartoon President (EP: Stephen Colbert). Additional TV credits include: High Fidelity and The Path (Hulu) as well as Understudies (dailymotion). Neil's solo show, Mister Miss America,  will have its Off-Broadway premiere in 2021. Neil holds an MFA in Acting from Columbia University and is currently an adjunct professor at Pace University. He is also a certified mindfulness meditation instructor.
To learn more about Fiscal Sponsorship, including its benefits and eligibility requirements by visiting our website. See which projects are currently being supported via our Sponsored Projects page.
Film Independent Artist Development promotes unique independent voices by helping filmmakers create and advance new work. To support our work with a donation, please click here. Become a Member of Film Independent here.
Keep up with Film Independent…
(Header: Blanca)