Forum Announcements: 'Chappaquiddick' Screening to Open, Dee Rees Keynote to Close Plus All the Panelists In-Between
For cineastes, early autumn in an exciting time. The bloat and din of the year's summer blockbusters have mostly receded from the fore, swept into the dustbin of moviegoing history. The promise of awards season looms and with it, a glut of ambitious, exciting prestige pictures vying for recognition. What will be this year's Moonlight? Its Tangerine? Its Hell or High Water?
It can be hard to predict, though end-of-the-year awards prognosticators have no doubt caught wind—or, in this case, a stiff Mississippi breeze—of Dee Rees' upcoming period drama Mudbound, which has been wowing Festival audiences all year long.
Acquired promptly out of Sundance by Netflix, Mudbound will soon be coming (November 17) to a theater and/or high-profile streaming service near you. But anxious film fans need not wait for the film's release in order to gain some extremely personal, first-person insight into the creation what's sure to be one of 2017's biggest indie film success stories.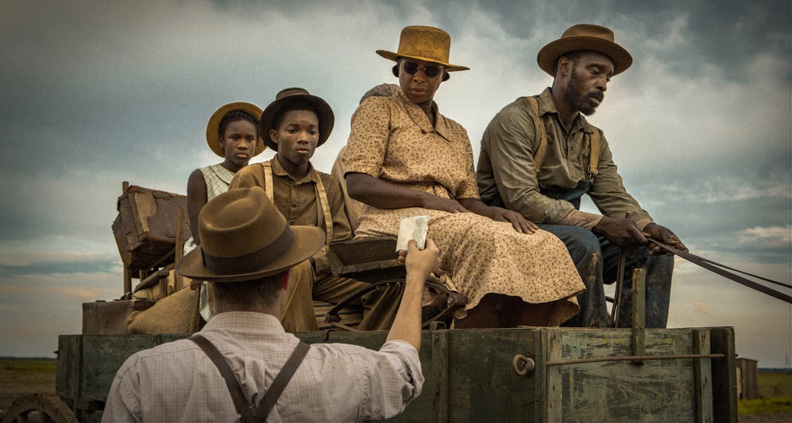 Not to be outdone, John Curran's buzzed-about historical drama Chappaquiddick has also been added as the Forum's Opening Night Film, to be screened Friday, October 20 and immediately followed by an in-depth Q&A with Curran and star Jason Clark (also starring in Mudbound, coincidentally) and a reception.
The film chronicles one of the biggest scandals in modern political history, with Clark portraying late Massachusetts Senator Ted Kennedy, who under murky circumstances in 1969 crashed his car off a bridge into the waters surrounding Chappaquiddick Island—an event that resulted in the death of Kennedy's 28-year-old female companion Mary Jo Kopechne.
The film premiered earlier this year at Toronto, and is set to be released by Entertainment Studios on December 8—but come to the Forum and you can see it first!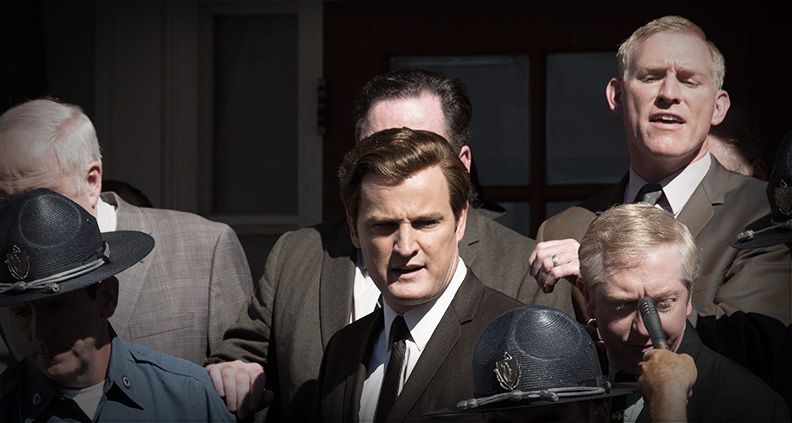 As you already know, Get Out's Jordan Peele will deliver the first Keynote of the day on Sunday morning—providing a double-dose of candid insight and hard-fought wisdom from two of this year's most stylish and provocative visual storytellers.
You may remember Rees from her arresting 2011 debut, Pariah—winner of that year's John Cassavetes prize at the 2012 Film Independent Spirit Awards—a semi-autobiographical coming-of-age drama about Alika (Adepero Oduye), a 17-year-old African American girl wrestling with adolescence and her own sexuality.
"It has been so great to see Dee Rees grow as an auteur," says Maria Raquel Bozzi, Film Independent's Director of Education and International Initiatives. "I'm sure filmmakers attending [the Forum] will be inspired as she shares her artistic journey.
In addition to Rees, the Forum has announced additional speakers and panelists. Wanna see a list of them all? Sure you do! Here they are:
Mariana Acuña, Co-Founder, Opaque Studios
Sam Bailey, Director, Brown Girls
Danielle Behrens, Founder, Superlative Films
Lisa Callif, Partner, Donaldson+Callif
Kat Candler, Filmmaker/TV Producing Director, Queen Sugar
Dana Calvo, Television Writer/Executive Producer/Creator, Good Girls Revolt
Aymar Jean Christian, Creator, Open TV
Mercedes Cooper, Director of Marketing and Promotions, ARRAY
Lorraine D'Alessio, Managing Attorney, D'Alessio Law Group
Christine Davila, Creative Executive, Stage13
Josh Healey, Writer/Producer, The North Pole Show
Yvan Iturriaga, Director, The North Pole Show
Azazel Jacobs, Writer/Director, The Lovers
Jessica Kantor, Director/Producer/Interactive Storyteller
Missy Laney, Independent Marketing and Distribution Strategist
Ben LeClaire, Producer, The Lovers
Grace Lee, Filmmaker, American Revolutionary: The Evolution of Grace Lee Boggs
Matthew Lessall, President, Casting Society of America
Warren Littlefield, Executive Producer, The Handmaid's Tale, Fargo
Ray Mansfield, Partner, QC Entertainment
Kat McCaffrey, VP Drama Programming, HBO
Jordana Mollick, Partner/Producer/Manager, Haven Entertainment
Laura Nix, Director/Writer/Producer, Felt Films
Brian O'Shea, CEO, The Exchange
Stu Pollard, Producer, Bass Ackwards, And Then I Go, Rust Creek
Jon Reiss, Filmmaker/Author, Think Outside the Box Office
Ilse Ronteltap, Head of the Film Production Incentive, Netherlands Film Fund
Marjan Safinia, Board President, International Documentary Association
Paula M. Schmidt, Senior Vice President, Film Finances Inc.
Bec Smith, Agent, UTA
Chris Stinson, Producer, The Lovers
Rahdi Taylor, Executive, Concordia Studio
Whew! Exhausting, but in a good way. For a full schedule of events and panelist, just click here. The Film Independent Forum is the film world's pre-eminent conference for independent filmmakers, full of off-the-record conversations with working filmmakers and industry professionals.
Are you in the (either figurative or literal) market for solution-driven production strategies? Successful case studies? One-on-one networking opportunities. If so, consider get your pass today.
So, to recap: Chappaquiddick; Jordan Peele; Dee Rees; John Curran and Jason Clark; that super-long list of additional super-cool speakers and panelists. Get ready to forget some essential facts about basic grooming—you'd need that extra brain-space to fill up with all of the amazing information you're sure to lean in just three robust days at the Forum.
The 2017 Film Independent Forum takes place October 20-22 at the Directors Guild of America (DGA) in Los Angeles.
Be sure to follow us on Twitter, Facebook and Instagram for additional updates and be sure to subscribe to Film Independent's YouTube channel for full-length panels, keynotes and other highlights. Not a Member of Film Independent yet? Become one today.
(Header: Jason Clark in Chappaquiddick)