Jordan Peele to Deliver 2017 Film Independent Forum Keynote
Every year has its indie-film success stories: some story, somewhere, about this or that young upstart filmmaker emerging, fully formed, from some magical porthole of cinema. But very few of these stories are quite as surprising as Jordan Peele's masterful racial horror allegory Get Out. Here was a film, not from an established indie auteur or some precocious 20-something visionary fresh out of film school, but from the mind of a 37 year-old comedy world veteran just one year removed from co-headlining his own Peabody award-winning TV sketch comedy show. It's like if Chevy Chase had directed Taxi Driver one year after leaving Saturday Night Live.
It's one hell of a narrative. But you don't need us to tell you that. After all, you can hear all about it in person during Jordan Peele's keynote address at the upcoming Film Independent Forum October 20-22 where Peele will add his voice to an elite roster showcasing many of Hollywood's most fascinating and accomplished artists and executives. Past Forum keynotes have included talks from such luminaries as Werner Herzog, Ava DuVernay, Ted Sarandos, Jill Soloway, Jason Blum and many, many more.
It's a daunting list of names to be stacked up against, to be sure. But! None of these previous keynote speakers can claim to have written and performed perhaps the single greatest comedy sketch of the young 21st century.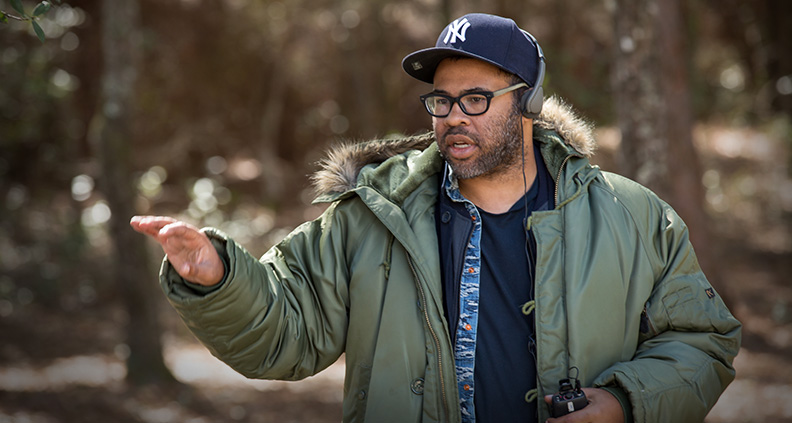 Get Out, of course, is the story of Chris (Daniel Kaluuya), a young African American man who discovers the sinister side of trying-too-hard white "progressives" when he takes a trip with his Caucasian girlfriend (Allison Williams) to the county to meet her seemingly friendly, left-leaning parents (Bradley Whitford and Catherine Keener.) You probably know what happens next—the film's worldwide box office stands at a staggering $252.4 million, off a typically frugal Blumhouse Productions budget of just $4.5 million making it the most profitable film of 2017.
"Through the years, the Film Independent Forum has had the most influential filmmakers and executives come and tell it like it is," says Maria Raquel Bozzi, Film Independent's Senior Director of Education and International Initiatives, adding, "Get Out proved that social critique, entertainment and box office success need not be mutually exclusive."
A prime example of the adage that there's nothing important that can be said in cinema that can't be said in genre cinema, Get Out is at once a chillingly effective slow-burn psychological thriller in the vein of classic Brian De Palma and Roman Polanski, and an equally potent—not to mention damning—indictment of white America's condescending fetishization of the Black experience. Plus, it's a little bit funny (when it needs to be), expertly filmed and held a perfect 100% score on Rotten Tomatoes before falling to 99%. Not bad for any director's feature debut—regardless of whether they're a MADtv alum or not.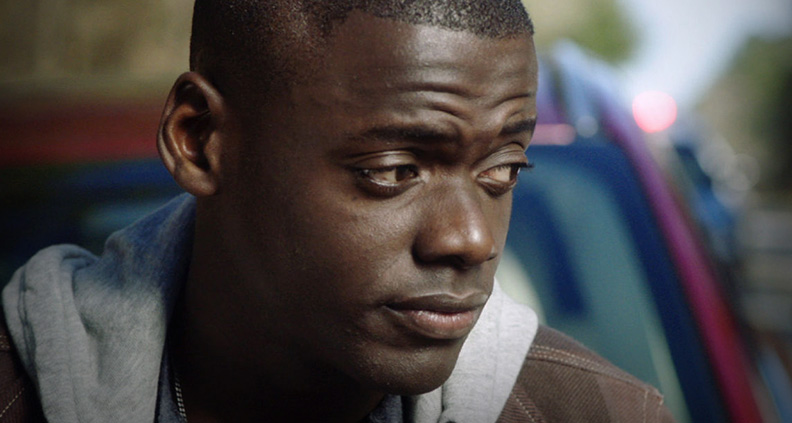 Throughout his career, Peele has continued to reinvent himself both in front of the camera and behind the scenes—often in partnership with frequent creative co-pilot Keegan-Michael Key, from the Emmy-winning Key & Peele to the duo's more subdued turn as a pair of ineffectual FBI agents during Season One of FX's Fargo. Currently, Peele's production company, Monkeypaw, is developing Lovecraft Country for HBO, in conjunction with Bad Robot and Misha Green.
But this year's Film Independent Forum (which you can buy your early registration pass to here: click here) isn't all sunken places and ominous garden parties. This year's amazing Forum topics have already been announced, with panels covering everything from creative budgeting, to navigating the choppy flotsam of Peak TV, to VR, marketing and distribution, getting paid to make documentaries and more. This year's Opening Night film and panelists will be announced soon.
The 2017 Film Independent Forum is happening October 20-22 at the Directors Guild of America in Los Angeles. Buy your pass by this Friday, September 15 and save on registration. Become a Film Independent Member and save even more!
Subscribe to Film Independent's YouTube channel to watch full panels and keynotes from previous years, and stay tuned on Twitter, Facebook and Instagram for further announcements—there's a lot more coming soon.
The 2017 Film Independent Forum is presented by Premier Sponsors Directors Guild of America and SAGindie.