Future Filmmakers Showcase Coming October 24: Everything You Need to Know
Back when we were in high school, our creative ambitions generally reached no further than simply coming up with the coolest-sounding Livejournal username that our Snapple-stained Old Millennial brains could possibly conjure up in-between binge-watching DVD box sets of Chappelle's Show. Not like today's kids. No—today's kids have, of course, grown up in a world of screens since birth, intuitively grasping from birth how to communicate ideas and emotions through the careful arrangement of two-dimensional light and sound.
High school students today are born filmmakers, in other words—or at least a generation weaned with greater audiovisual literacy, access and natural dexterity than any one previous. Combine that intuition and ability with a teenager's imagination, energy and earnest need for self-expression, and you have the perfect recipe to create the filmmakers and visual storytellers of tomorrow. Which is why we're thrilled to introduce our 2020 Future Filmmakers.
Featuring 16 outstanding short films written, produced and directed by youth filmmakers from across the country and around the globe, this year's Future Filmmaker Showcase will be screening—virtually and for free—this Saturday, October 24, beginning at 10:00am PT, to be followed by filmmaker Q&A.
Skip to the second half of this article if you just want to see what'll be playing, as selected by a committee of working filmmakers and youth curators. But before that, we thought it might be fun to get to know some of our young moviemakers:
What inspired you to start making movies?
I've always loved all the creative arts–writing, music, visual arts–and film lets me combine all of them! (Yao Yao MacLean, Joy)
I've been interested in filmmaking most of my life. I used to make silly home films, music videos and stop-motion animations throughout my childhood. But I didn't really start getting into the art of filmmaking until high school. I was always interested in creative writing and using art as a tool to explore my own emotions and experiences. I felt more connected and seen in film than any other art form. I wanted to start making films because I wanted to learn how to make others feel seen, as film did for me. (Grace Conley, Grindstone)
I began to make films because of a love of watching documentaries. I saw Faces Places by Agnes Varda, which inspired my first project. (Haleluya Hailu, Turf)
There's always been this constant desire in me to reach people; to make them feel seen, heard and related to. This insatiable hunger has developed into a dream for creating films, something that someone can view and feel in their hearts without even having to open their mouths and explain. The beauty of a movie is that anyone can watch it and interpret it the way they feel fit. The inspiration I've had for creating is seeing, feeling and hearing the reactions others have, myself included, to cinema. (Jahna Lathan, Sprout)
After watching the Transformers, back in 2007 (Junsang Yoo, Sovereign)
How have you stayed creative during COVID-19 lockdown?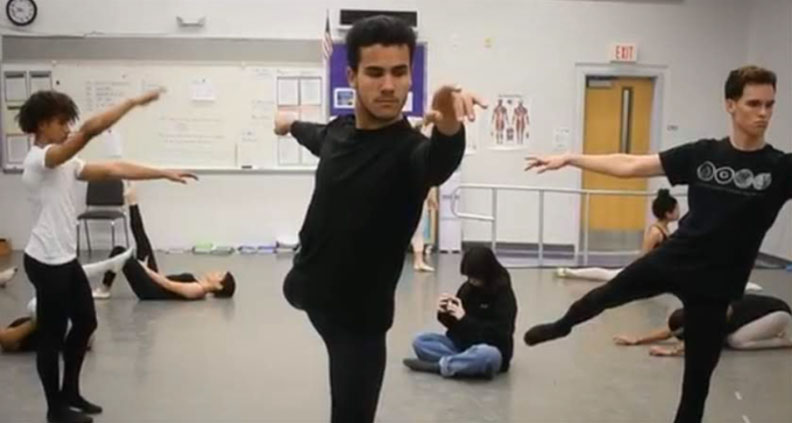 During this lockdown period, I explored more and more related to Cinematography and Directing. I made a film, Life in Lockdown, about a lady who is caged in her own house and compares her life with fishes in an aquarium. So yeah, I tried to keep myself engaged with something. (Eshan Harsh, #JaipurActivists)
I've tried my best to just listen to my brain and body to understand what in the moment serves me best—whether that's watching a movie, taking a nap, getting out of bed to go on a walk with my dogs or practicing my piano or guitar. It's never been a strict routine I try to follow, but more just me listening to my instincts when I know I need to get out of a slump. To keep my creative mind flowing, I try to make art whenever I can without the pressure or intention of making it "perfect." Sometimes you just need to paint whatever colors you feel like using across a canvas and it still feels therapeutic. Another thing I've been doing recently is just free-flowing dancing and rolling through the parts of my body that are tense. Ultimately, I feel like the most important thing all of us can do in these times is be kinder to ourselves. A lot of times it feels like we're not doing enough or that we're not doing a good job, when in reality we're all just doing and trying our best, and that's really all we can do. (Valeria Perez, Boys Dance Too)
I've been reading and writing a lot. (Pedro Santos, Rap Battle)
I've actually been my most creative during lockdown, I've made five short films over the course of these seven months or so. Being in isolation has allowed me to recognize my emotions more than ever before, and has given me the time to explore my creative ideas and solutions. I made a film at the beginning of quarantine called Are You Still Scared? that I poured myself into. The film is a musical—claymation and live-action—portrayal of how my fears changed as I got older and what they are now. A few months ago I made a film called Kaleidoscope, which allowed me to explore my relationship with my body and image. These are my films that I am the proudest of. But, because I'm living in COVID's world, everything I've been working on I've been the sole creator and crew for. And I miss working with other people. (Grace Conley, Grindstone)
I've been learning about how to shoot film using my two dogs and my parents as my subjects, and I've been doing a ton of cooking. My mom is definitely getting tired of the mess! (Jahna Lathan, Sprout)
What's the best film you've seen, old or new?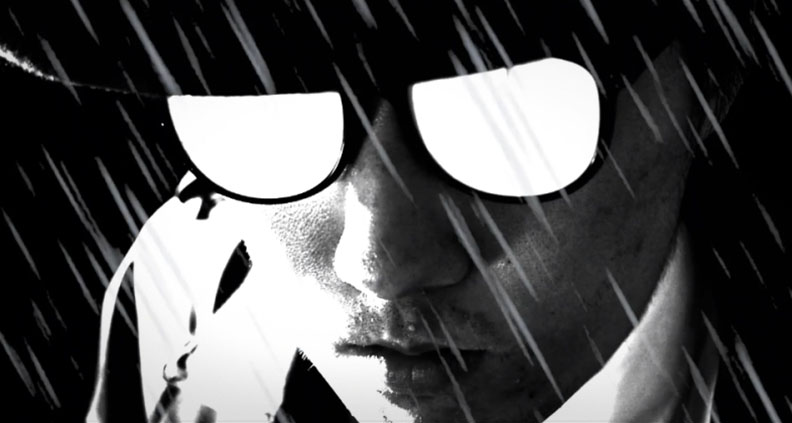 I really love Hayao Miyazaki's Kiki's Delivery Service. (Yao Yao MacLean, Joy)
The best film I have seen so far is Annihilation, by Alex Garland. I really enjoyed the psychological and science fiction aspect of that film. (Junsang Yoo, Sovereign)
Currently, I would say that my best film is Paris, Texas, by Wim Wenders. (Pedro Santos, Rap Battle)
It's so hard to pick just one! The first three that come to my mind are Parasite (2019), Portrait of a Lady on Fire (2019) and About Time (2013). Portrait of a Lady on Fire is also so special to me. There's a lot to relate to within the film, watching two people love one another so hard but with the odds against them. As someone who has struggled with my identity and sexuality in the LGBTQ+ community, Portrait of a Lady on Fire is a comforting but emotional reminder of how big love can be, and how much those kinds of relationships become a part of you and the way you love other people. About Time is my all-time favorite film. I don't think it's perfect, but the film has taught me some of the greatest lessons about life that have comforted me even in my worst times. I fall more in love with it every time. I definitely think it's a film everyone should watch at some point in their life, because there's such a valuable lesson to be learned no matter who you are. (Valeria Perez, Boys Dance Too)
Right now my favorite is Bring it On—it's a cheesy movie about cheerleading and cultural appropriation. What's not to love? (Haleluya Hailu, Turf)
What's your favorite part of the filmmaking process?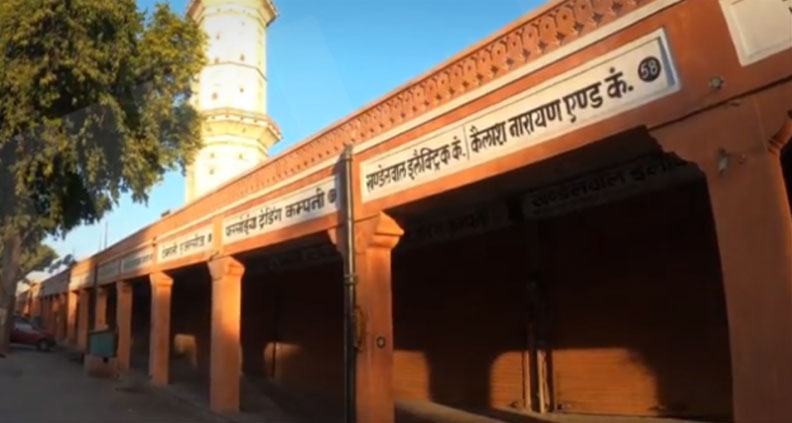 Definitely pre-production. I love planning, writing, and organizing my ideas. Pre-production to me is the calm before the storm of production. But I absolutely love directing and working with actors. (Grace Conley, Grindstone)
My favorite part of the filmmaking process would have to be both production and watching the final product with the production team. Getting to collaborate and make art with people is such a treat, and I've learned so much from all of my experiences working with any crew and cast. There's always such a fun energy in the air when everyone is passionate about something and has the product's best interest in mind. And of course getting to watch all of your hard work come together with everyone always feels so special and makes all of the obstacles that were overcome worth it. (Valeria Perez, Boys Dance Too)
I love Cinematography and Directing. It's something which is very interesting, although tough as well. But I love to shoot and show something through my eyes to the world (Eshan Harsh, #JaipurActivists)
My favorite part of filmmaking is definitely the editing. Click by click, you gradually begin to see the project that you worked tirelessly on come to fruition. During the tedious feat of editing, I can't help but smile and think about the development stage of the project versus what it's become—a beautiful surprise! (Jahna Lathan, Sprout)
In Rap Battle, I consider my favorite part to be the coexistence—the friendly atmosphere and a gradual construction of a collective thinking, everyone's concentration towards a main objective. (Pedro Santos, Rap Battle)
If you could have any filmmaker's career, whose would you choose?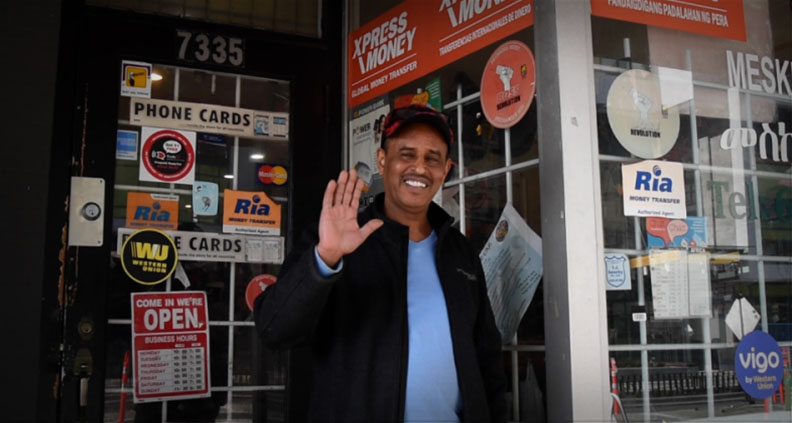 I get a lot of inspiration from the great Brazilian filmmaker Cacá Diegues. In addition to his exuberant talent and cinematographic trajectory, I'm honored to meet him personally and always learn a lot from him. (Pedro Santos, Rap Battle)
Ava DuVernay! (Haleluya Hailu, Turf)
It would be cool to have a career that grows, as you get older. Like Agnes Varda's. (Yao Yao MacLean, Joy)
I'm definitely a huge fan of many directors. But to be honest, I have seen very little film directors in the media that embody who I am. Meaning that, as a brown girl, I'd love to look up to someone who looks like me and imagine their career as mine. But there are very few women alone who are as successful as some of the men directors out there. (Jahna Lathan, Sprout)
Zack Snyder. His films are incredible—everything looks like a painting. (Junsang Yoo, Sovereign)
What is the primary idea you want to communicate to viewers in your short?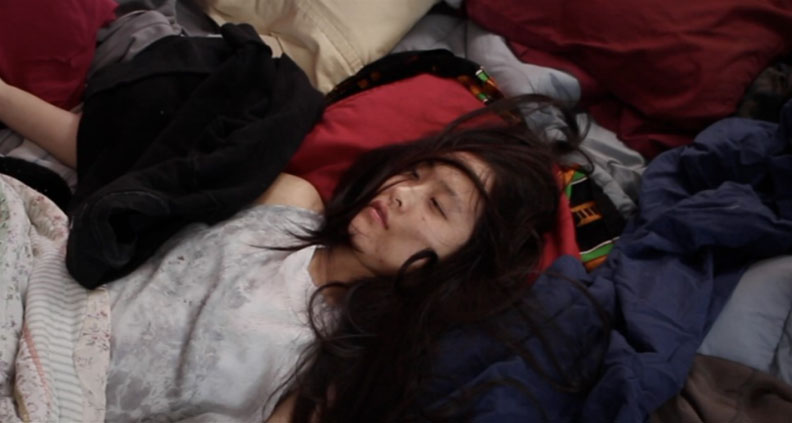 Joy is a spark lit in the emptied soul. (Yao Yao MacLean, Joy)
I want to show what gentrification or development looks like from a different perspective. Most people see new housing developments and malls but what I see most often is the loss of small business, community and culture. (Haleluya Hailu, Turf)
I made Grindstone remotely with a group of friends from Germany during May of this year. We were all stressed with our schoolwork, and with the pressure of the world around us. Every day seemed to be the same, and time was no longer moving the way it used to. We wanted to reflect on what we were collectively feeling by showing a workaholic with insomnia experiencing vivid hallucinations in our film. We wanted to reflect on this feeling of time being against us, and work being the only thing in our lives that we could control, even if it was detrimental to us. (Grace Conley, Grindstone)
I would like viewers of my films get to know what the problems are and how we can find a solution! The viewers are king, and they should not get bored. So yeah, being a filmmaker I would love to keep my viewers attached to the film for each and every second. (Eshan Harsh, #JaipurActivists)
At the end of the day, any time I produce a piece of art I hope people take away inspiration to create something of their own or feel heard/represented in some way. (Valeria Perez, Boys Dance Too)
What is your dream project?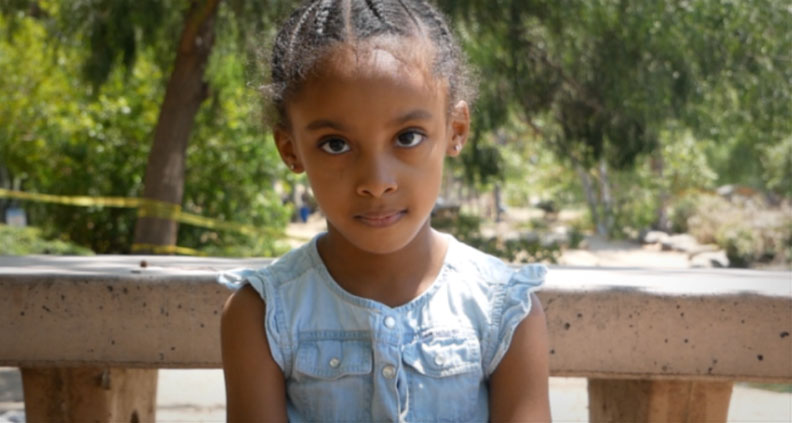 I haven't worked on my dream project yet, but my dream for that project would be winning an Oscar! (Eshan Harsh, #JaipurActivists)
My dream project is a film based on the interesting dynamics of my family, the difference of lives each side leads, and how growing up within such a strange, yet amazing middle ground environment has shaped my entire being, influenced my opinions on the world, and me into the person I am today/who I will become. (Jahna Lathan, Sprout)
A super-stylized, fictionalized retelling of George Washington and the American Revolutionary War. Or a Superman movie. (Junsang Yoo, Sovereign)
I'm currently writing a coming-of-age, psychological horror, stoner comedy screenplay that I would absolutely love to make one day. (Grace Conley, Grindstone)
Some dream projects I hope to create in the future would be a documentary or coming-of-age story about students who attend performing art high schools. I know that project would definitely require a lot of vulnerability and honesty within myself, but one of the biggest reasons I got invested in filmmaking was so that someday I could share my story and how it's shaped me to become the person I am now and will continue to grow into. (Valeria Perez, Boys Dance Too)
2020 FUTURE FILMMAKERS SHOWCASE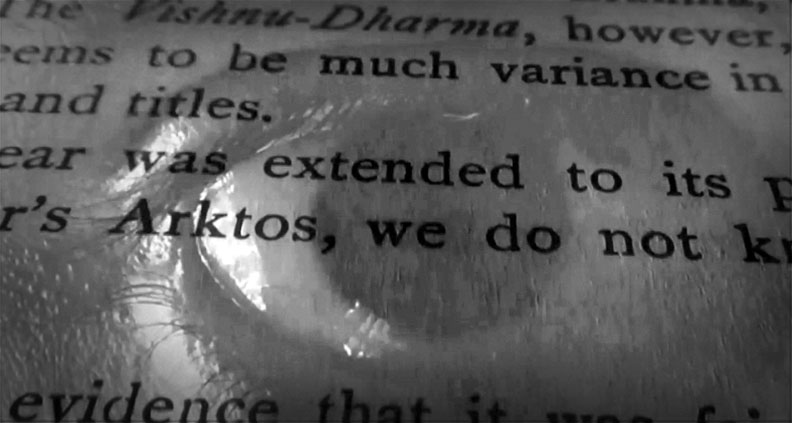 As the Rabbit Swings – (FILMMAKER Alex Casanas) During a global pandemic, a man experiences a strange condition that plunges him into a state of constant nostalgia.
Boys Dance Too – (FILMMAKER Valeria Perez) Follow Osceola County School for the Arts Senior dancers Givanni Gotay, Immanuel Rodriguez and Fernando Trinadad III on their journeys as dancers and learn about the lessons and challenges they've faced.
Cebuana – (FILMMAKER Hailz Saga) Cebuana is the exploration of learning one's family's native language in order to connect with each other.
Coming Home – (DIRECTOR Bella Roberts SCREENWRITER Cameron Roberts) A young man's decision to join the army and fight abroad, as told through his relationship with his bedroom.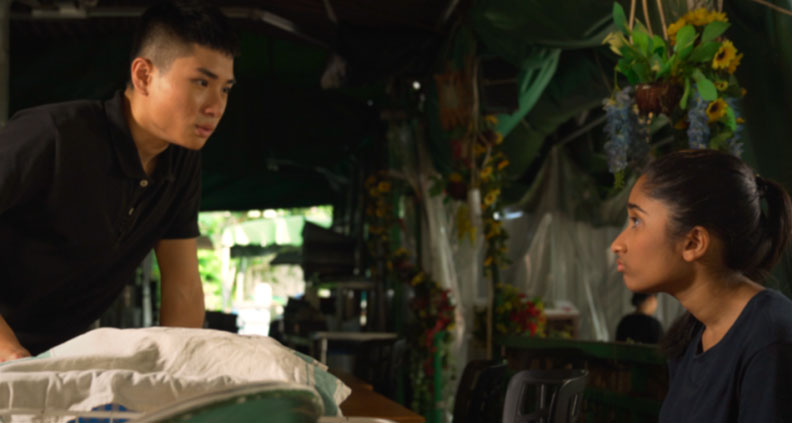 Compromise – (DIRECTOR Kei Hon Ming PRODUCERS Lee Yip Yik, Chow Wing Yee, Leung Chak Sum SCREENWRITER Chow Wing Lee) Marie, an ethnic minority who has just come to Hong Kong, struggles with her work in a restaurant because of a language barrier, excluded by coworker Keung. They eventually find a common ground from their opposite sides.
Grindstone – (DIRECTOR Toan Vu PRODUCER, SCREENWRITER Grace Conley) A workaholic with insomnia deals with vivid hallucinations.
Hackers: The Misfit Superheroes – (FILMMAKER Ethan Wilk) A professional hacker who has worked both legally and illegally gives his input in regard to the public's negative sentiment toward hackers, discussing their overlooked track record for valiant achievements in advancing the public good.
#JaipurActivists – (FILMMAKER Eshan Harsh) In the city of Jaipur, where ancient and modern co-exist, today's youth try to take action on cleaning up the city as social media activists.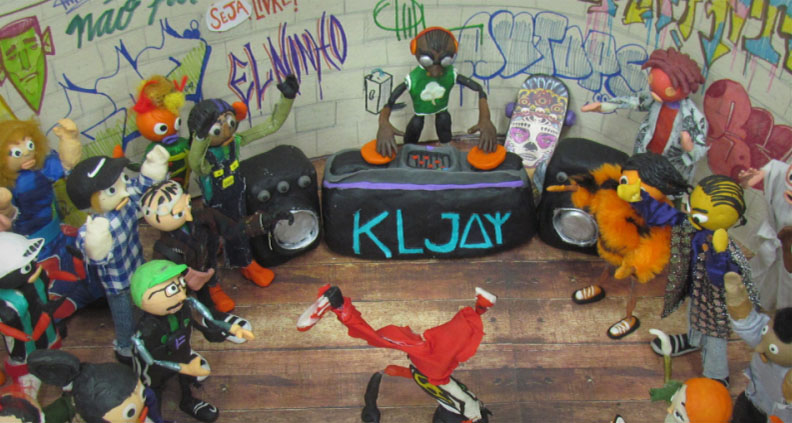 Joy – (FILMMAKER YaoYoa MacLean) A girl finds joy in emptiness.
Rap Battle – (DIRECTOR Students of the Multimedia Workshop of Escola Parque SCREENWRITER Pedro Santos) Two young MC's play a rap battle. Their rhymes present their different social realities.
Senior Sisters Never Too Grey – (DIRECTORS Ahtziri Gonzalez, Jennifer Cordova, Ana Navarro) Older adults experience isolation, loneliness and depression—yet these issues are rarely discussed. This film explores the journey of two women, Maria and Ofelia, who suffered from isolation and depression. The film shows how the Fruitvale-San Antonio Senior Center played a role in improving their mental and emotional health.
Sovereign – (FILMMAKER Junsang Yoo) A man questions his sanity as he contemplates committing a murder.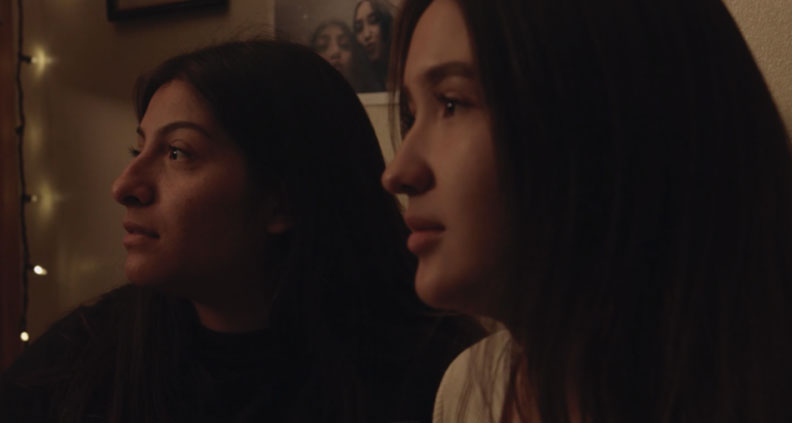 Sprout – (SCREENWRITER Jahna Lathan) Sprout is the all-too-familiar story, of an unhappy, unfulfilled, yet hopeful woman who unknowingly is on a pursuit of happiness, to a journey within, that leads to finding her true self.
Through Their Eyes – (FILMMAKER Alisha Heng) A stop-motion animation of a wolf and a rabbit living seemingly harmoniously in the woods until the rabbit discovers the truth behind a seemingly well-crafted façade.
Turf – (FILMMAKER Haleluya Hailu) Turf focuses on Merbarteau Abrham, an African goods store owner in Burnaby, British Columbia. He talks about the slow gentrification of his own neighborhood.
Unacceptable – (DIRECTOR Joseph Aguilar SCREENWRITER Patricia M. Gonzalez) A young girl is forced to choose between being with the girl she loves and living according to her father's rules.
The 2020 Future Filmmakers Showcase, sponsored by Sony Pictures Entertainment, will be screened online this Saturday, October 24 beginning at 10:00am PT. Click here to register for free. To learn more about Film Independent's Youth Programs, click here.
Film Independent promotes unique independent voices by helping filmmakers create and advance new work. To become a Member of Film Independent, just click here. To support us with a donation, click here.
More Film Independent…
(Header: Hackers: The Misfit Superheroes)