From the Archives: Ten Things to Know about Educational Distribution for Docs
EDITOR'S NOTE: The following article originally ran in April of this year and is being republished here. To see a complete list of upcoming Film Independent Member events, click here.
***
When you imagine being a successful indie documentarian, chances are you picture glitzy film festival premieres, studio distribution and prominent placement on top streaming platforms. But even as you allow yourself to be swept away by these fantastical best-case scenarios, there's yet another avenue for getting your work out there—and to even make some decent money: the educational market.
Of course, before your film can be used to educate others, you have to first educate yourself. On Tuesday, March 27 at Film Independent's Wilshire Blvd. HQ was abuzz, full of inquisitive filmmakers gathering for a free Members-only primer on how to best navigate the educational market.
Guiding the evening was Jonathan Skurnik, an award-winning filmmaker (Becoming Johanna), cinematographer and Steering Committee Chair of the filmmaker-run distribution collective New Day Films. So take out those graphic calculators and moleskin notebooks and get ready to go back to school. Here are a few key takeaways for conquering educational distribution for documentaries: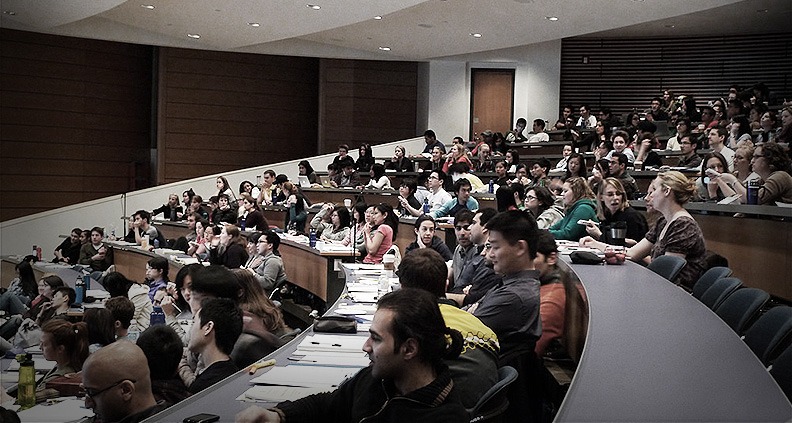 The basics. So, what does the "educational market" mean exactly? Basically, it means getting professors to request your film to screen in the classroom. The professor requests the film from the university, and the university purchases a copy for its permanent library. And while it is possible to self-distribute, the more commonplace practice is to go through an established distributor of educational films (more on that later.) And for the purposes of higher education, the price tag for a single DVD/Blu-Ray copy of a film can range from $150-395, with $250 being the average for an hour-long film.
Understanding the landscape. Ninety percent of the educational market comes from institutions of higher learning—universities, two- and four-year colleges, community colleges, etc. The remaining 10% comes from K-12 schools, nonprofit organizations, public libraries and other government organizations—all of which pay less per copy than universities, usually around $95. Schools will typically buy a DVD or Blu-Ray copy with a license to exhibit in perpetuity or (increasingly) a streaming license for between one and five years.
What types of movies do well? Some key factors include: films that relate to a current social issue totaling an hour or less in length that fit within existing educational departments. It helps if the film is well made and/or has won major awards. For the trickier K-12 sector, films that fit well within existing curricula, or that come with their own study guides, are more marketable. Things that hamper a film's salability include: longer running times, older titles, films that are poorly made, or films about subjects with many other documentaries already made about them.
What about Netflix? But why wouldn't a professor just screen your documentary for their class via Netflix or Amazon Prime? Two reasons: 1) because they're not supposed to—the typical Netflix licensing agreement doesn't permit large-group exhibition, though this still happens—and 2) because, should you choose the educational market route, your film ideally shouldn't be widely available. So if you have your heart set on the traditional theatrical distribution route, the educational market perhaps isn't for you.
Irregular lengths are okay. "What do you do with a 27-minute film?" asked Skurnik. "You change the world, and you sell a bunch of copies to the educational market," he answered. As mentioned earlier, an hour or less is the ideal length. Frequently, filmmakers will even prep a one-hour cut of their feature documentaries for educational purposes, but be aware: these "skinny" cuts of films are technically considered their own distinct pieces of intellectual property, necessitating their own copyright.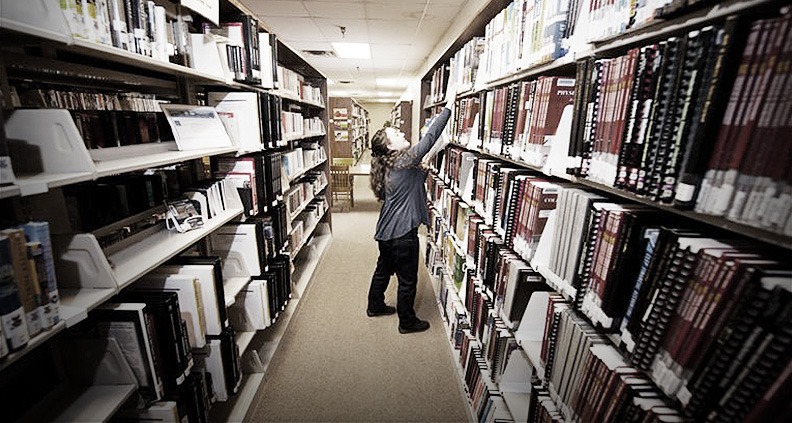 How educators find your film. One frequent resource is videolibrarian.com. "Librarians read it religiously" when deciding what titles to purchase for their permanent collections, Skurnik said. A traditional marketing presence on social media is a necessity, so even if you're going for the educational route exclusively, be sure to have attractive, eye-catching marketing materials.
Anatomy of a deal. Upon striking a distribution agreement, filmmakers will hand over their master to their distributor, who will manufacture the physical DVD/Blu-Rays and streaming product, as well as set the price and make the sales. Among specialty distributors, revenue splits are far more favorable to the filmmakers than through traditional distribution methods, often approaching a clean 50/50.
Distributor deliverables. Things you'll need in addition to a high-res master include closed caption files; an EPK kit including a director's statement, synopsis, cast and crew bios; a study guide (you can hire an educator to help create this for you); movies stills and other behind-the-scenes photo assets.
Value-adds. There are additional ways to monetize your film through the educational market. Q&As at college screenings are a big one, either in-person or via Skype. Ways to increase value include bringing your characters to the Q&A's, including a musical or performance element to the event if relevant to your subject, and professional development—e.g. helping coach faculty or staff on a particular skill or behavior related to the subject of your film.
Distributors. So, who are these specialty distributors? The IDA is a good place to start researching potential partners, but here are a few: Bullfrog Films, Women Make Movies, Frameline, New Day Films, etc. Some distributors have a specific focus or specialty, so make sure your film is aligned with their mission before reaching out. Really, it's all about doing your homework!
---
For more information about upcoming Film Independent events, click here. To learn more about our Film Education programs, click here.
Learn how to become a Member of Film Independent by visiting our website, and click here to subscribe to our YouTube channel. To learn more about Skurnik (www.jskurnik.com) and New Day Films (newday.com) , just click here.