Guest Post: 'Lesbian Bed Death' Duo Talks Episodic Lab, Pitching, Sex, Guac and More
The Member deadline to apply for the 2020 Film Independent Episodic Lab is coming up fast: Monday, March 2. For this special guest post, we asked 2019 Fellows Emily Carlton & Leyah Titford to discuss their experiences and journey through the program. Enjoy!
***
Screenwriting can be a lonely craft. While filmmaking is a large collaboration full of energy and compromise, all too often the start of that journey is one person, alone with their laptop, writing a script. We were drawn to a writing partnership, and to the episodic space in general, to avoid this solitude—as two comedy writers who hate being alone with their thoughts, the idea of a writer's room, or at the very least a partner to bounce our ideas off, seemed invaluable.
However, even as a duo, it's a lonely road, particularly before you have representation. You slave over pages, paragraphs, even words, all the time unsure if there's even an appetite for the project, if there's any point to it all. This is even worse with comedy, where working in a vacuum for too long you soon become convinced that all your jokes are trash. After all, nothing stays funny when you're reading it for the 62nd time.
Our pilot script, Lesbian Bed Death, survived this process, probably because it's a very personal project, set in a subsection of the London Queer scene that we know very well and filled with a cast of characters that uncannily resemble our best friends—although for legal reasons have absolutely no affiliation with anyone living or dead. We know that this world is interesting, and the people in it, funny. Mostly because we've lived it and we hold a deep, unshakable love for the people and places that fill the script.
That's why, when the work seems pointless and the pages terrible, we held on to the irrational sense that there was something there, and kept working at it.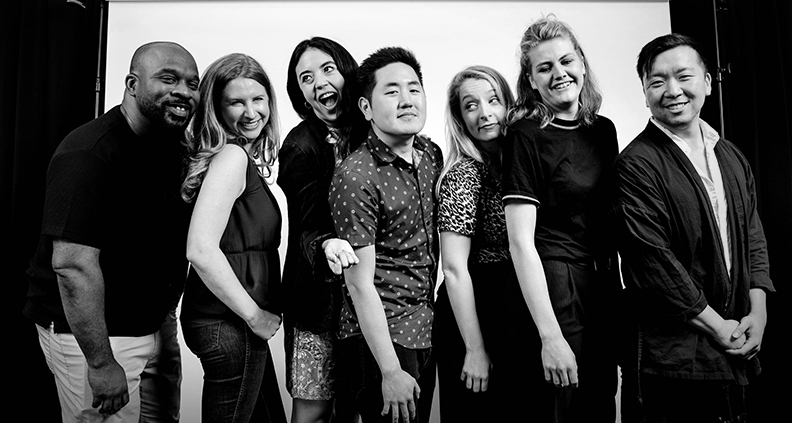 After about a year of this work, sending out the script like a message in a bottle, we started getting positive responses and, incredibly, acceptance into the Film Independent Artist Development's Episodic Lab. Finally, the proof we needed— this wasn't just a shared delusion. It was, in fact, a script!
Getting into the lab had always been a long shot for us—not least because, as writers based in the UK, we weren't even sure if we qualified! But the offer, of mentoring, working with a peer group to perfect our pitch and the chance to sit in on a writers room at Netflix, was exactly what we felt we needed at this stage in our career, so we couldn't resist the urge to apply.
What's more, it was an opportunity to spend six weeks in LA, in the Californian sun, eating all the guacamole we could handle. But ultimately, the Lab proved to be so much more than sun and kombucha.
Our mentors were incredibly well chosen, the first example of what would prove to be the consistent personal attention the Film Independent team put into our development as artists. As we opened up our schedules, eagerly comparing mentors with our fellow Fellows, we could see how much thought had gone into the pairings. As industry advisor, we were given Andrea Sperling, who has been at the helm of shows and films that we've admired for years—queer, progressive and beautifully written content like But, I'm a Cheerleader! and Transparent.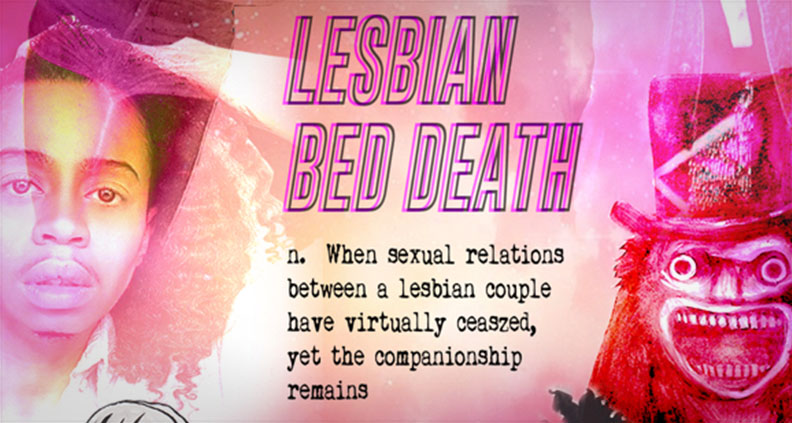 She's pioneered the kind of work we hope to produce ourselves and her advice was candid, honest and generous—you quite literally can't pay for that kind of insight. Our creative mentor was (and is) the incredible Colleen McGuinness, who we very much fan-girled from the start.
Colleen is a genius writer with impeccable comedy timing and experience on some of our favorite shows, including 30 Rock. She helped us scrutinize and polish every joke in our script. Her feedback helped us focus our pilot by leaning into the specific arch of our characters. Most of all, our mentors understood our writing and having people with that pedigree look at our work and take it seriously, investing their time, giving thoughtful notes, was incredible. Just like that, the writing process became a little less lonely.
Outside of these meetings, the focus of the Lab was pitching—an essential tool for any TV writer, and one we had very little experience in. We started the course with a very shaky and—to be honest—pretty terrible pitch. We didn't have a sense of what to improve and fell into the fatal trap of being far, far too earnest, especially for comedy.
We went home and—over a bowl of that California guac— took ourselves back to basics, reconnected with what we love about the project and what really matters about our script. We came back fighting and, fortunately, had plenty of opportunities to improve, pitching to executive producers, agents, managers… oh and Netflix (no biggy!). Each pitch gave new feedback and specifics to focus on, which is massively important when you only have anywhere between five and 20 minutes to sell your project.
A big turning point for our pitch was our session with Elisabeth Stephen, who worked with all of us on a one to one basis, fine-tuning the pitches to us personally. She was able to remind us of how important it is to articulate why your project connects to you personally and why that makes you memorable to someone listening. If you can embody and paint a clear picture of the characters you've created, you're putting your best foot forward in selling your work. And, because Emily and I love to overshare, we pulled out our most embarrassing sex stories to great response.
In fact, the stories went down so well that we found ourselves—surreally—at Netflix telling a room full of execs about a particular incident with some chili powder in the bathroom of a Mexican restaurant. Yes, our love of guacamole does run that deep.
The whole Lab had been building up to this point, and it was amazing to see every one of our peers pitch their scripts perfectly. We had come to know and love their projects as much as our own, and seeing them knock it out of the park at Netflix, of all places, was the perfect ending to the Lab.
Above all, it was the other participants who really made the lab for us. Writing together, it's all too easy to get lost in self-congratulatory agreement about what works and doesn't in your work, and, outside of LA, screenwriters are hard to find in the wild. We learnt so much from our fellow participants, who all brought different talents and perspectives to the table. Building a group of writers around you, who you can trust to be honest about your writing is the best way to keep growing artistically and we've all continued to stay in touch and share scripts, even across the Atlantic. Screenwriting, it turns out, needn't be such a lonely craft.
Film Independent Artist Development programs promote unique independent voices by helping filmmakers create and advance new work. Ready to be a part of the 2020 Episodic Lab? Apply here!
Get More Involved…