Haunted Doll Watch: 'Annabelle: Creation' Advance Screening Added to LA Film Festival Lineup
Ask any former video store clerk whose dreams are still haunted by flashes of dead eyes set in spiderwebbed porcelain and staring back at them from an endless supply of seedy-looking VHS box-covers: the history of scary movies is lousy with malevolent dolls—from Poltergeist's spooky stuffed clown companion, to Chucky, to myriad assorted (and highly villainous) ventriloquist's dummies. But in recent years, few malicious mannequins have captured moviegoers' attention quite like "Annabelle," the haunted doll first introduced in James Wan's hit 2013 fright flick The Conjuring.
It's not often that an inanimate (or is it?) children's toy becomes the breakout star of a hit movie franchise, but it wasn't long before The Conuring's pigtailed poltergeist took center stage, freaking us out but good in 2014's terrifyingly titular Annabelle. Naturally, the film was a massive box office success, setting the terrifying stage for this year's Annabelle: Creation—directed by LA Film Festival alum David F. Sandberg (Lights Out).
And while we don't want to give you any doll-based anxiety, it's our solemn duty to inform (warn?) you that soon, Annabelle will be returning to a theater near you—specifically, to the Theatre at ACE Hotel in downtown for a special LA Film Festival advanced screening—8:00pm, Monday June 19. Buy tickets here. I mean, just look how creepy this thing is: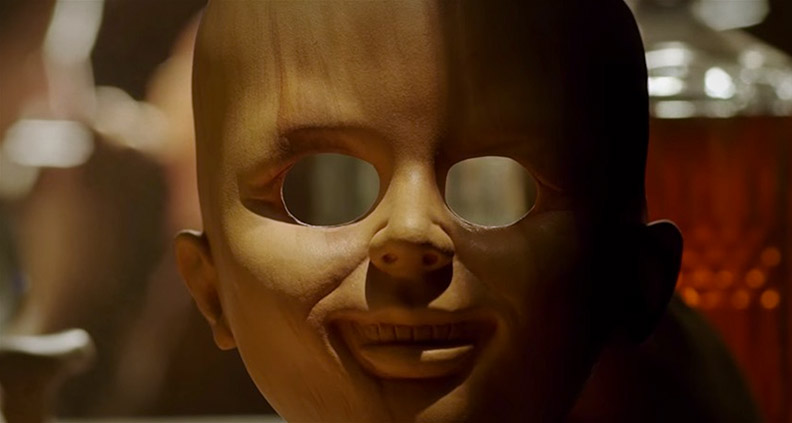 The prequel film tells the story of how the accursed Annabelle came to be, as a doll maker and his wife welcome a nun and several orphan girls into their home… just in time for things to get weird. The film stars Stephanie Sigman, Talitha Bateman and Lulu Wilson, along with Anthony LaPaglia and Miranda Otto. Annabelle: Creation will be released by New Line Cinema this August. And really. Just so, so creepy.
To see all the latest lineup announcements, click here. For more pass, ticket and event information visit tickets.lafilmfestival.com. To purchase tickets to Annabelle: Creation just click here.
The 2017 LA Film Festival takes place June 14-22, headquartered at the ArcLight Cinemas Culver City, with additional screenings at ArcLight Hollywood, ArcLight Santa Monica and more. Stay tuned to Film Independent's Twitter, Facebook and Instagram for the latest new additions and updates. And don't forget to subscribe to our YouTube channel for more exciting announcements.
Tickets and passes are on sale now. Sold out screenings? Get in with a Festival pass. In addition to screenings and special events (even when sold out) Festival passes provide entry to our super-fun Festival Lounge, featuring a 21+ hosted bar and the opportunity to rub shoulders with Festival filmmakers and other film industry professionals. Buy yours today. Film Independent Members save up to 25%.