In Memoriam: Remembering Lynn Shelton
"That one's currently my favorite!" So said writer/director Lynn Shelton, in January of this year, backstage before Night Three of Film Independent's Directors Close-Up series. That night, Shelton was appearing on panel to discuss the art of episodic TV direction, though the statement was in response to a compliment about her latest independent feature, Sword of Trust, then currently nominated for Best Editing at the 35th Film Independent Spirit Awards.
Brimming with energy and enthusiasm, onstage the 54-year-old filmmaker discussed her work with passion and humor, generously sharing a bevy of insights gleaned from her too-short 15-year filmmaking career, which began in her native Seattle in the mid-2000s. Originally adjacent to the then-booming "mumblecore" indie film wave, Shelton's work quickly established itself as a world unto itself; a place for likeable, flawed Average Janes and Joes to trip over each other, make mistakes, laugh and—ultimately—grow (somewhat) wiser.
"Lynn was such a beautiful filmmaker, telling stories that were human, funny, sad, moving, and unforgettable. It's no surprise that she won the Someone to Watch Award and the John Cassavetes Award back to back," said Film Independent President Josh Welsh.
"More than that, though, she touched so many people at Film Independent, from the staff to our Members—with her generosity and her willingness to share and connect. Whether it was the Directors Close-Up, the Forum, or last November's Live Read of Singles, Lynn was always there, sharing her love of film and filmmaking."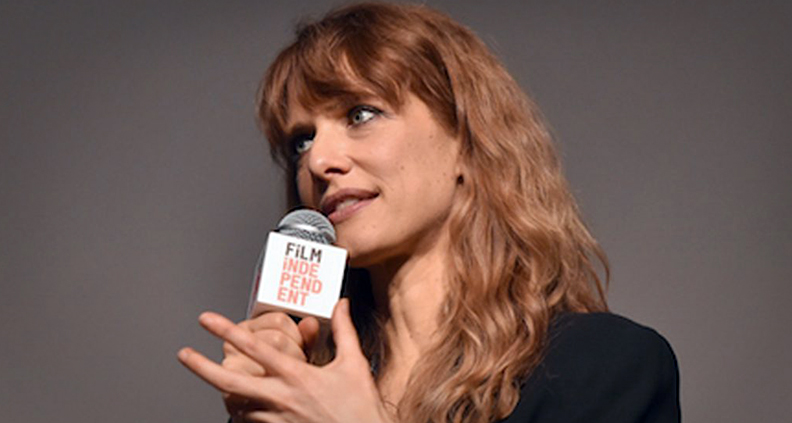 When news of Shelton's sudden passing broke over the weekend, Film Independent was deeply saddened to hear of the loss. A longtime friend, Shelton was an enormously talented filmmaker with a unique creative voice, as well as a warm and generous spirit.
Also a frequent on-camera performer, Lynn generously leveraged her rising star to help young filmmakers, always providing a lovely, friendly presence on set. One such example: 2012's Junk, directed by Kevin Hamedani, in which Lynn appeared as (what else?) an accomplished indie director with a film in the "Outsider Film Festival."


Among her many notable achievements, Shelton won the Someone to Watch Award at the 2009 Spirit Awards for her early film My Effortless Brilliance. The following year she won the John Cassavetes Award for her film Humpday, and in 2013 Rosemarie DeWitt was nominated for Best Support Actress for her role in Lynn's film Your Sister's Sister — all continuing testaments to her deeply humanistic and collaborative, character-oriented approach to storytelling.
In 2018, Shelton was nominated for the Bonnie Award, in recognition of her body of work up to that point: the features We Go Way Back (2006), My Effortless Brilliance (2008), Humpday (2009), Your Sister's Sister (2011), Touchy Feely (2013), Laggies (2014), Outside In (2017) and Sword of Trust (2019), plus countless episodes of TV on shows like Maron, Fresh Off the Boat, GLOW, The New Girl, Love, Little Fires Everywhere, Dickenson and others.

Lynn regularly gave back to the film community, sharing her time and insight when speaking to and mentoring other filmmakers. In 2015, she was interviewed by actor/filmmaker Illeana Douglas as part of the 2015 Film Independent Forum and as recently as last November took part in an all-star Live Read of Cameron Crowe's Singles directed by friend James Ponsoldt.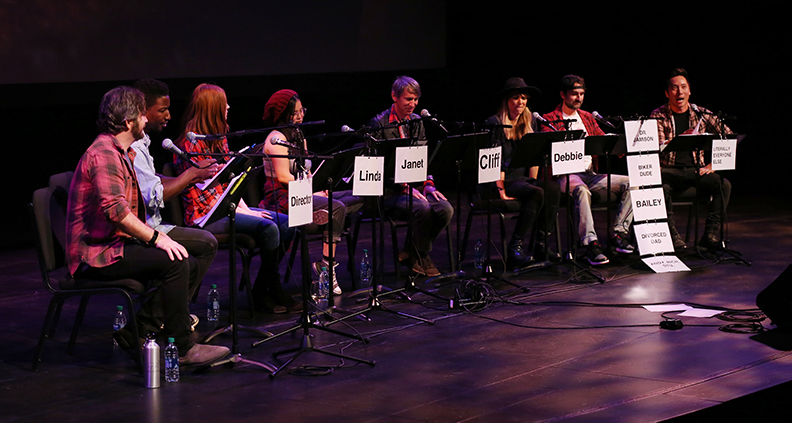 In January of this year, we profiled Lynn and her work on our website. Sadly, Lynn had been scheduled to join us for a Film Independent Coffee Talk this week, in a conversation with her friend and peer Kimberly Peirce. We'll miss that—and her—enormously, and Coffee Talks will remain dark this week in tribute. Our hearts are with Lynn's family and loved ones during this difficult time.
Rest in peace, dear friend.
Where to find Lynn Shelton's films…