Intervew: 'Bull' Filmmakers Discuss Cannes, Cowboys and the Myth of the Old West
A contemporary Western about the unlikely friendship between a young woman and an aging black cowboy set amid the dusty Texas rodeo circuit, Bull marks the second collaboration between writer/director Annie Silverstein and producer Monique Walton. The film premiered at Cannes last year, following in the footsteps of the Austin-based Silverstein and Walton's previous collaboration—the short film Skunk, which played at Cannes in 2014.
Bull stars Rob Morgan, Amber Havard and Yolanda Ross in an intimate and exciting character drama about absentee parents, the myth of the American cowboy and the vanishing romance of the Old West. The film was released on digital streaming platforms worldwide last week.
To complete the film, Silverstein and co-producer Ryan Zacarias received support from Film Independent in the form of the EFILM | Deluxe Grant—available to Fellows and alumni of the Film Independent Spirit Awards and LA Film Festival. Winners receive free color correction and digital intermediate services guaranteed to make your film (perhaps literally) sparkle.
Prior to Film Independent's The New Wave last year (where the film had its North American premiere) we talked to Silverstein and Walton about their film's origins, Cannes adventures, Bull's visual aesthetic and more. Here's the conversation:
ANNIE SILVERSTEIN & MONIQUE WALTON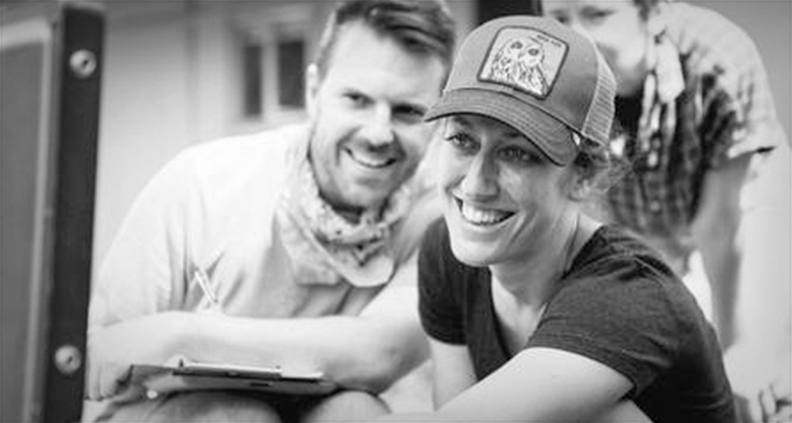 To start, can you tell us a little about Bull?
Silverstein: Sure—it's about a girl names Kris. Her mom's incarcerated and she's struggling with her absence. She makes a connection with her neighbor, Abe, an aging bull rider. He's seen his best days, and is struggling to move on with his life. And the film is really about the interaction between the two of them.
What led you to want to tell this story?
Silverstein: It was really kind of organic. I was a youth social worker before going to film school. I had primarily worked with Native American teenagers on reservations in Washington State. And over the years I've worked with kids whose parents were incarcerated. I started writing the character of Kris because I was interested in that [sort of] situation. And now living in Texas, which has such a high incarceration rate of mothers, I was compelled to investigate more.
How did Bull develop as a feature project, with Monique producing?
Silverstein: Monique and I were location scouting for out last film, Skunk, and we met a man who came from a well-known black rodeo family in Texas. We didn't end up using his location, but we started talking about his family history. And it was super-fascinating. I didn't know much of anything about the history of black cowboys, because they were never taught or depicted in films about the West. I was really interested, and when I sat down to write this next feature, it was this gentleman who came to my mind. And then we started to research, going out to a lot of these rodeos and meeting bull riders.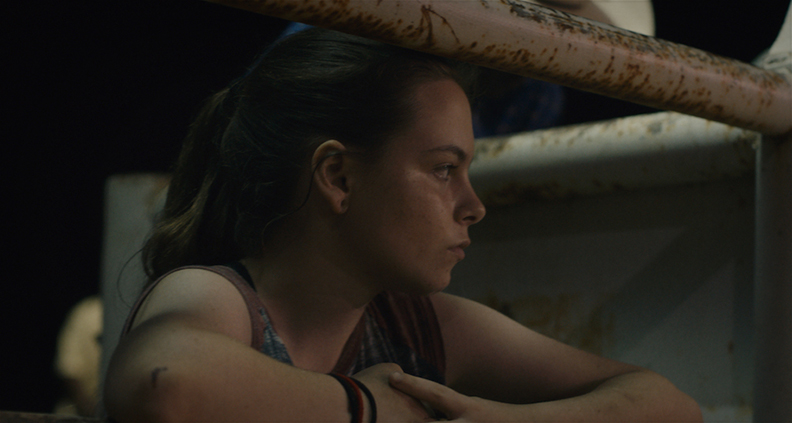 Monique, how did your partnership with Annie come together? And in what ways do you feel you compliment each other as collaborators?
Walton: We met in grad school at The University of Texas. We first collaborated on Annie's thesis film, Skunk. You know, you go to film school to find people are in it for the same reasons you are. We had a similar interest in working in the community and with youth. Annie worked for 10 years [as a social worker] before coming to school, and I was also working with youth while I was in Austin, using media and documentary tools to tell stories. And I think bringing that process into the fiction world was really interesting. I felt that Annie's process and approach really matched with what I was interested in exploring with fiction.
Annie, I was wondering if you could talk about the experience of going to Cannes as sort of the culmination of the journey of making the film.
Silverstein: Well, [Cannes] was totally amazing. That was exactly where we wanted to premiere the film, so it was sort of a dream. Our short Skunk had won an award at Cannes earlier, and because it won first prize you're guaranteed a special screening of your first feature. But it was important for us to get into actual competition. So we applied and submitted like everybody else. The screening itself I can't even fully recount, it was a bit of a blur.
Monique, I wanted to ask you about Cannes as the start of another journey—to find an audience and get the film seen.
Walton: One of the craziest things I experienced for the first time was how big our crew grew after we got in. We'd already been talking to our sales agents, and then brining on the PR team—suddenly there are all these people, when the team had grown all of a sudden to launch the film. And as far as launching the life of the film it's ongoing, just kind of reckoning with what the market is saying right now about our film. It's not easy, you know.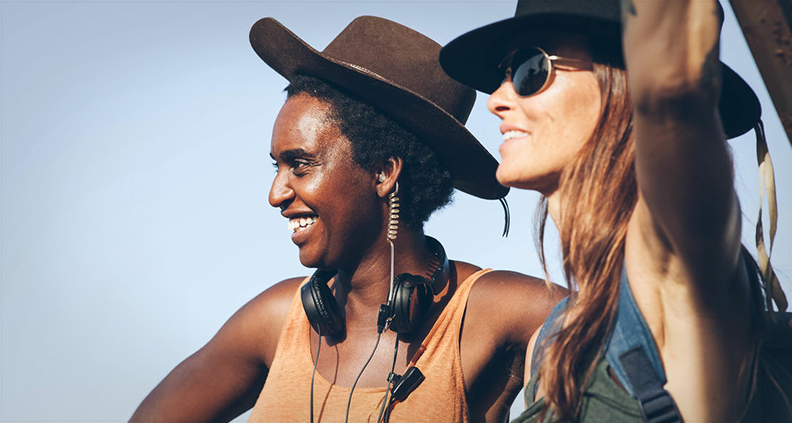 Let's take a step back and talk about the film. As far as Bull's visual aesthetic goes, what were some of your visual reference points?
Silverstein: We had tons! Shabier Kirchner was the DP. He and I spend a couple months just sending references back and forth. We knew we wanted to have a natural aesthetic and that we'd probably be doing some handheld. But we wanted to look at what kind of handheld we responded to and what felt right for the piece. And then, just: How on Earth are we going to capture these rodeo scenes? There was a script for those rodeo scenes, but we couldn't train the bulls. So it was a matter of how were going to capture that and set it up.
Ultimately, how would you describe the look of the film?
Silverstein: We came up with a look that felt very organic, and it was good for a lot of our non-actors to not have to worry about hitting marks. Shabier had shot documentary and fiction. He felt comfortable roaming and capturing things very beautifully if our actors wandered a different way or stopped in a different place. We knew we weren't going to be blocked off on tripods doing traditional coverage. You learn a lot in the first couple of days. That's when you're talking to your DP a lot and then get to the point where it's sort of shorthand.
I know that the film received a Film Independent EFILM | Deluxe grant to help with color grading. What did securing that grant enable you to do that you wouldn't have otherwise been able to do?
Walton: Yeah—we applied and did the application. We did have to submit our rough cut at the time, and I believe there was an essay about the overall vision for the style of the film. But it was really, really amazing. It couldn't have come at a better time. We were deep in post, and we had to extend our post-schedule. It was a chance to really work at this amazing post studio, Deluxe, in New York with Sam Daley, our colorist. It was really incredible to afford that. I was thinking about this today and how luxurious it felt, working in that space.
What are each of you are working on next? 
Walton: I'm working on a documentary in Louisiana called Hollow Tree, directed by Kira Ackerman. It's a coming-of-age story about three teens who are learning about Louisiana's water structure and how it relates to their future.
Silverstein: My husband and I are co-writing a TV series that we've wanted to write forever, just to put it out and see if we get any traction. There are a couple other features I'm exploring. It's a dance, because you also have to make a living. So I have lots of projects and ideas—I know I'd like to work with Monique again!
(Note: a different version of this piece originally ran on our blog last year)
Film Independent promotes unique independent voices by helping filmmakers create and advance new work. To support our work with a donation, please click here.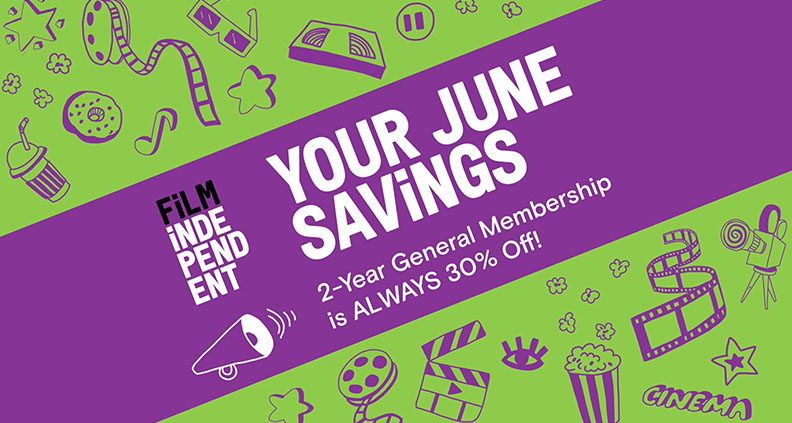 To become a Member of Film Independent, just click here. New Members who join this week will receive 15% off the cost to join or renew. To support us with a donation, click here.
More Film Independent…