Jon M. Chu and LaKeith Stanfield to Present Film Independent Spirit Award Grants
The quickest cure for a hangover (if not necessarily most calorie-conscious) is, of course, a hearty brunch. Bacon. Quiche. Smoked salmon. Miscellaneous vegan options. All washed down with several cups of hot coffee, or possibly even still more booze delivered via Bloody Mary or mimosa. Knowledge certainly worth considering in these bleary-eyed days immediately post-New Year's Eve, when heads are still pounding from a long night spent toasting good fortune in the decade to come. And if you happen to be a 2020 Film Independent Spirit Award Nominee, then you had all the more reason to celebrate this year, finding yourself in even greater need of Brunch's restorative powers.
Luckily for you nominees, there's tomorrow's annual Spirit Award Nominee Brunch and Grant Awards ceremony at the BOA Steakhouse in West Hollywood. And while the yearly event provides a great opportunity to chow down and rub shoulders with industry peers, its larger purpose is to award $125,000 worth of unrestricted cash grants to some of 2019's most deserving filmmakers.
And this year, these grants will be presented by two amazing gents whose combined body of work practically defines the term "independent spirit"—Jon M. Chu and LaKeith Stanfield, who will be handing out the Bonnie Award, Producers Award, Someone to Watch Award and Truer Than Fiction Award.
We'll have more—much more!—to say about the Brunch next week. But in the meantime, let's learn a little more about our two amazing hosts…
JON M. CHU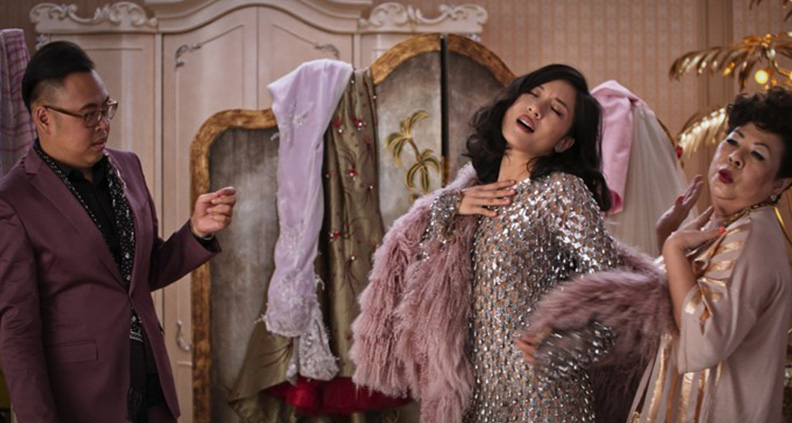 You know him: As a onetime Project Involve Fellow and director behind a wide-ranging projects including the 2018 mega-hit Crazy Rich Asians—which to date has grossed a whopping $240 million worldwide, and was the first contemporary Hollywood studio picture in 25 years to feature an all-Asian cast. Renowned for his kinetic camera and deft comedic touch, Cho's previous credits include Step Up 2: The Streets, G.I. Joe: Retaliation and Justin Bieber: Never Say Never. You can find him on the Hollywood Reporter's "Power 100" list, as well as Variety's "New Hollywood Leaders" list. Recently, he served as an executive producer and director on the Apple original series Home Before Dark.
Coming up next: This year Chu is taking on his most ambitious project to date: the hotly anticipated adaptation of Hamilton creator Lin Manuel Miranda and collaborator Quiara Alegría Hudes' In the Heights, coming this June and starring Anthony Ramos, Corey Hawkins, Dascha Polanco, Marc Anthony and Jimmy Smits, among others (including creators Miranda and Hudes.)
Proof of awesomeness: This gutsy keynote, delivered at the 2015 Film Independent Forum, directly in the immediate wake of the surprise box office underperformance of Chu's then-current project, Jem and the Holograms. In this candid conversation generously offered up at what must have seemed at the time like a total career nadir, Chu attempts to unpack the realities of the film industry and make cogent sense of its disorienting ups and downs.
LAKEITH STANFIELD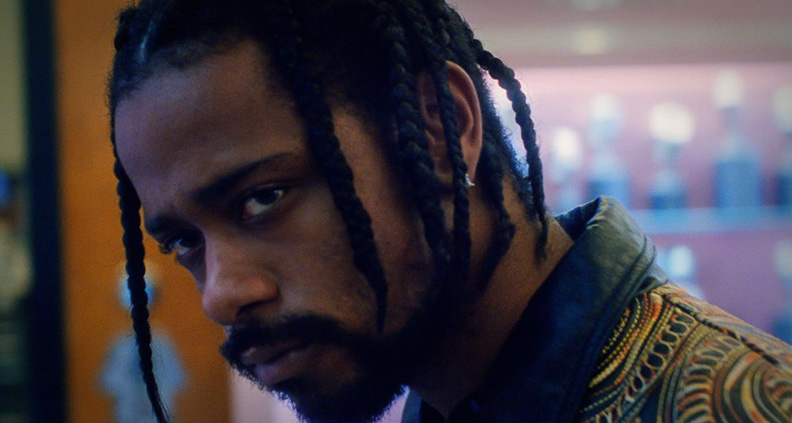 You know him: For several years now, as one of the hottest up-and-coming actors in Hollywood. From an earlier appearance in indie hits like 2013's Short Term 12 and 2014's Selma, to co-starring as the idiosyncratic "Darius" on the critically acclaimed FX award-winner Atlanta, to top-lining last year's Spirit Award winner for Best First Feature, Boots Riley's Sorry to Bother You—not to mention memorable terms in Spirit Awards favorites Get Out (rocking the straw boater like no one else since Mark Twain) and this year's Uncut Gems, playing uncouth Diamond District denizen Howard Ratner's (Adam Sandler) connect to the flashy, cash-flush world of black celebrity.
Coming up next: A third season of Atlanta alongside fellow Spirit Award special events presenter Zazie Beetz. He'll also be starring alongside Insecure star Issa Rae in filmmaker Stella Meghie's (Jean of the Joneses) upcoming rom-com The Photograph, as well as Shaka King's new biopic about socialist activist Fred Hampton, also co-starring Daniel Kaluuya. Plus—we're guessing—lots of welcome appearances on talk shows, podcasts and social media.
Proof of awesomeness: This fashionable (and a little self-deprecating) piece shot for Vanity Fair, in which Stanfield revisits some of his most memorable red carpet looks of yesteryear. In explaining the origins of each look and his intention in putting them together, Stanfield also tells the story of his career's progression from underappreciated indie film darling to one of hottest young actors of his generation.
Need to double-check if you might be nominated? Check out our November 21 nominee announcement press conference presented by Zazie Beetz and Natasha Lyonne below, and find more Spirit Awards on Fi's YouTube channel:
The 2020 Film Independent Sprit Awards will be held Saturday, February 8 on the beach in Santa Monica, broadcast live EXCLUSIVELY on IFC at 2:00 pm PT/5:00 pm ET. See the full list of nominees here.
Want to attend the 2020 Film Independent Spirit Awards? Contact Jennifer Murby at 323 556 9353 or jmurby@filmindependent.org to learn more.
The Film Independent Spirit Awards are sponsored by Premier Sponsors American Airlines, IFC and Mazda. Bulleit Frontier Whiskey is the Official Spirit. FIJI Water is the Official Water. Getty Images is the Official Photographer. Town & Country Event Rentals is the Exclusive Rental Company.