Justin Chon Brings a Fresh Perspective to #FiForum19 with Ms. Purple
"What interests me specifically is how we exist as a whole. That, to me, is how we can exist as a country. And it gets me very, very excited,"—so proclaimed director Justin Chon, during a Q&A discussion following an early look at his third feature Ms. Purple on April 27 of the 2019 Film Independent Forum.
Speaking at Hollywood's Harmony Gold Theater alongside cinematographer Ante Cheng and producer Alan Pao, the conversation was moderated by Angela Lee, Film Independent's Senior Manager of Artist Development.
Chon decisively stated his desire to make films exploring the intersection of different ethnic communities rather than insulated stories focused solely on the Asian and Asian American experience. While the overwhelming box office success of films such as Crazy Rich Asians has created momentum for projects starring Asian actors and led by Asian directors, Chon's focus and priorities are different, he said.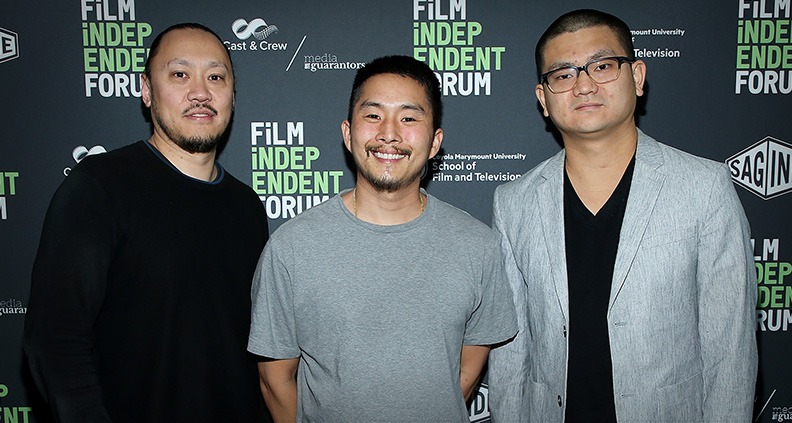 Born and raised in Orange County, Chon originally broke into the industry in front of the camera as an actor, including a notable role in The Twilight Saga films. As a storyteller behind the camera, he wasted little time beginning work on his next feature after the breakout success of his 2017 feature Gook.
That film won the Someone to Watch award at the 2018 Film Independent Spirit Awards grant awards and nominee brunch—with Chon receiving a prize of $25,000. A sum, the filmmaker said, that was instrumental in setting up Purple as his follow-up; Purple premiered to acclaim earlier this year at Sundance.
"This film wouldn't have been possible without Film Independent," Chon said. The grant, in fact, was his impetus to begin moving forward on Purple without having to wait around for other funders or offers to come his way.
While the grant helped kick-start the film, it was still very much an indie effort. "We could only afford two lenses," laughed cinematographer Ante Cheng—also Gook's DP—emphasizing the cash-strapped nature of the project.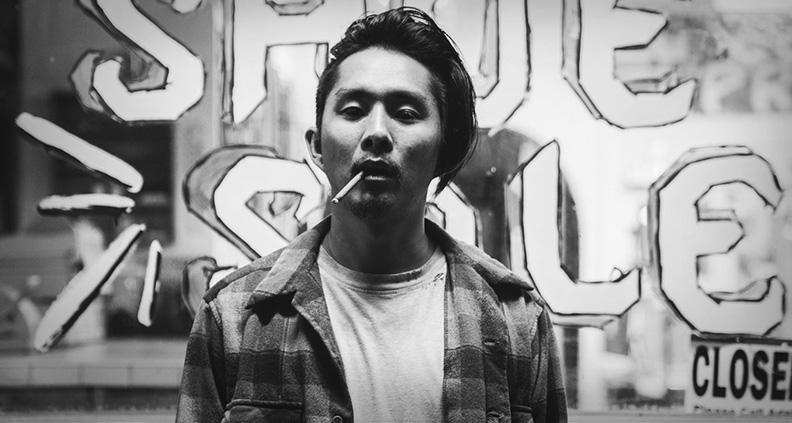 Ms. Purple (which Chon co-wrote with Chris Dinh) focuses on the dynamics of the brother/sister relationship, a relationship rarely prioritized in film. The LA-set narrative places us in the center of Koreatown, told from the perspective of Kasie (Tiffany Chu) as she deals with the burden of her father's (James Kang) terminal illness and her eventual reconciliation with estranged brother Carey (Teddy Lee) while she tries to balance family, finances and personal fulfillment.
Abandoned by her mother and brother but kept afloat by her father, Kasie seems to view her father as her only pillar of stability in a cruel world, a fact represented in the film when images of a lone palm tree are shown swaying in the distance. Kasie's deep gratitude towards her father has caused her to return the favor by sacrificing just about anything necessary for him—even her own happiness.
Despite her unsatisfying and sometimes painful existence, "quitting" on her father by placing him in hospice care is the last thing Kasie wants to do; she's seen her mother and brother leave her father behind, and she refuses to do the same. Ultimately, Kasie realizes that moving on is not always equivalent to giving up, and for possibly the first time ever learns to prioritize her own happiness.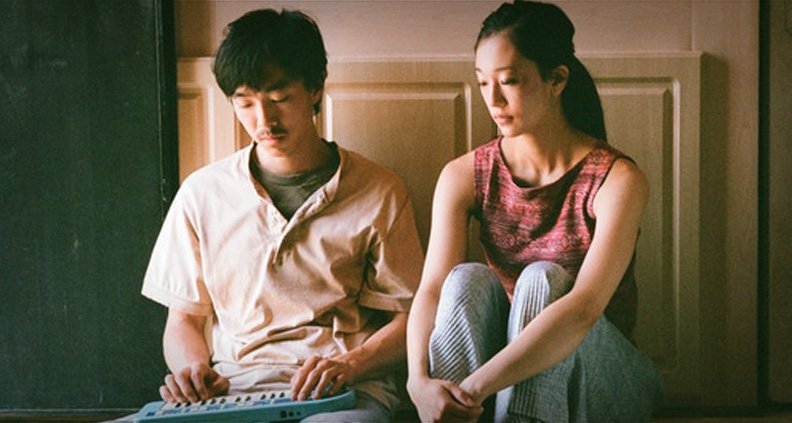 Chon acknowledged that the film was initially told from the brother character's perspective, but later chose to put Kasie's journey at the forefront. "This [was] a good opportunity to tell a story from an Asian American woman's perspective," he said, detailing the "ah-ha!" moment that altered his initial plan. He went on to acknowledge that writing from a woman's perspective was much harder than he could have ever imagined. Conversations with his own sister were invaluable to ensure he landed on an honest, empathic female story.
Chon emphasized the importance of including other ethnic communities as part of his stories about Asian American families, striving to create a more well-rounded worldview. "Gook is just as much African American as it is Asian American," he said. "In Ms. Purple, I try to include the Chicano narrative as much as [the] Korean," he said, of Kasie's relationship with charismatic valet Octavio (Octavio Pizano) and subsequent attendance of his family quinceañera.
From a production perspective, Chon stressed how gratifying it can be to spend big on one particular aspect of the film that you find to be important, even on a very limited budget. The big splurge for Ms. Purple was the inclusion of Scottish one-hit-wonders The Proclaimers' unmistakable "I'm Gonna Be (500 Miles)," which plays triumphantly as Carey wheels his father around town in his hospital bed. "The rights to that song cost more than the camera and the lenses!" joked Cheng (and by "joke" we mean "accurately described.")
Ms. Purple scored a big win when Oscilloscope picked up the film for distribution and will release the film theatrically later this year. Chon also said he has already begun work on the final film in his trio of Asian familial stories with a project titled Blue Bayou, tackling adoption and immigration issues while exploring a story about the relationship between a mother and son in Louisiana. So it seems like we may have a prolific director in the making!
The 2019 Film Independent Forum took place April 26-28, 2019 at the new LMU Playa Vista campus in the heart of Silicon Beach—click here to see what else happened, and don't forget to come back next year!
The 2019 Film Independent Forum was supported by Premier Sponsors SAGindie, Cast & Crew and University Partner Loyola Marymount University School of Film and Television.
To learn more about Film Independent, click here and be sure to follow us on Twitter, Facebook, Instagram and subscribe to our YouTube channel. Become a Member of Film Independent today.