Meet the 2019 Film Independent Directing Lab Fellows Yelling "Action!"
Okay folks, I think everything is set. Sorry—could you step a little bit to your left, into the light? Great. Now, remember your motivation: you're reading the blog on Film Independent's website and you're desperate—desperate!—to see who the five new Film Independent Directing Lab Fellows are for the year 2019. After all, one of these auspicious, audacious auteurs may very well go on to make your absolute favorite movie of all time. Very exciting! Great, okay—just hold that look for a little bit while that plane passes overhead, it should be gone any second…
Ugh, sorry guys. I'm being told that one of the extras fainted into their bowl of prop ramen during that last take. Let's bring it back to one. To reset: Film Independent's Directing Lab is an intensive, eight-week program designed to support emerging filmmakers with the making of their feature films. And once again, the call sheet is star-studded with A-list advisors and guest speakers who have all been there themselves at one point, with major wisdom to dispense.
How would your character react, confronted with such a formidable class of new voices? Let's map your intention against the crack dialogue scripted of some this scene's supporting players: "We're delighted to work with this group of bold directors as they embark on unique cinematic stories that speak to the human experience," says Jennifer Kushner, Film Independent's Director of Artist Development.
"The Lab was an incredible experience to workshop scenes from my first feature in a supportive space," adds 2015 Directing Lab Fellow Christina Choe, whose Lab project Nancy, a two-time Film Independent Spirit Award nominee. "[It] was a chance to rehearse with actors and experiment with camera, which ended up being invaluable," she said.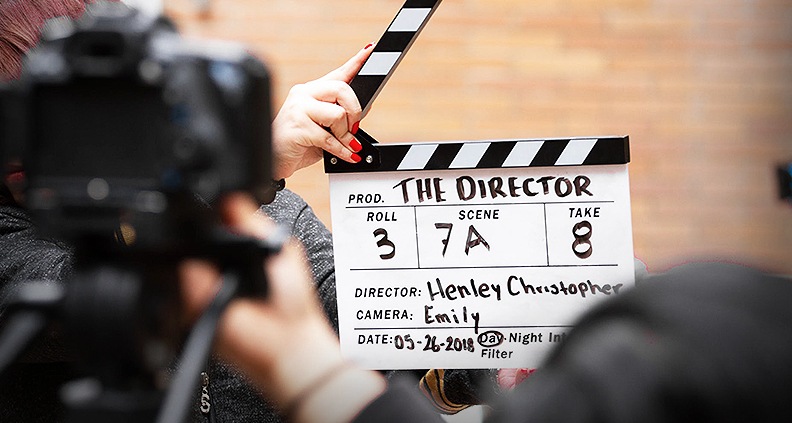 Flipping ahead in the shooting schedule, it seems as though Choe's 2019 equivalents will receive coaching from creative advisors and guest speakers including Andrew Ahn, Ruth Atkinson, Daniel Barnz, Ava Berkofsky, Destin Cretton, Catherine Hardwicke, Tina Marby, Alex O'Flinn, Lisa Robertson and Emily Schweber. Fellows will receive script feedback, discuss the vision for their respective projects, cast actors and rehearse scenes—all culminating in the shooting of selected scenes from the Fellows' latest projects.
Past Directing Lab Fellows—and their films—have included Spirit Award winner Andrew Ahn (Spa Night), Sheldon Candis (LUV), Cherien Dabis (Amreeka) and Robbie Pickering (Natural Selection), among others.
Okay—let's meet this year's five new Directing Lab projects and the men and women behind them. Touch up your makeup, ignore the distracting whirr of the dry ice machine and, above all, stay in the moment. Lights, camera, action!
Title: Hombrecito
Director/Writer: Miguel Nuñez
Logline: A short and romantic cowboy leads a peasant revolt to overthrow a ruthless corporation.
Title: Personality
Director/Writer: Colleen McGuinness
Logline: A woman tries an experimental pill that can change her personality.
Title: Tiger Girl
Director/Writer: Andrew Huang
Logline: Caught between her rebellious teenage desires and her immigrant mother's expectations, a sheltered Chinese-American high school graduate must learn to grow up and embark on a quest of sexual awakening that manifests in the form of a restless tiger spirit lurking in the attic.
Title: Vanishing Wake
Director: Alex Camilleri
Logline: Determined to make a better life for his newborn son, desperate fisherman Jesmark fights against his past to change his family's fate.
Title: Who Is Patina Manly
Director/Writer: Daniel Cardone
Logline: Fresh from rehab and recovering at his mother's home in Palm Springs, drag performer Jonah is visited by bad influence Jared, who plots to unravel Jonah's positive growth by pressuring him to recreate the drag character that derailed his life—the monstrous "Patina Manly."
Now that we know about their films, let's get to know the filmmakers behind these incredible stories and what led them here…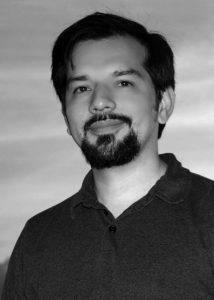 Miguel Nuñez (director/writer, Hombrecito)
Miguel Núñez is a writer, director and producer originally hailing from Mexico. In 2013 he premiered his first feature film, Levantamuertos, at the Guadalajara International Film Festival. In 2014 he was nominated to the Ariel for Best Adapted Screenplay by the Mexican Academy of Film. An alumni of Werner Herzog's Rogue Film School, he is a Film Independent Project Involve and Screenwriting Lab Fellow as well as a participant of the 2018 Film Independent Fast Track program. His producer on Hombrecito is Roberto Fiesco—a Berlinale Teddy Award winner—and his co-writer is Aidan Stone, a writer whose credits include the original play A Galliumafry.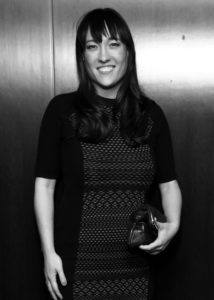 Colleen McGuinness (director/writer, Personality)
Colleen McGuinness is an Emmy, WGA and PGA award-nominated writer and director who has written for numerous TV shows including 30 Rock, Friends From College and Amazon's Forever. The episode of Forever that she co-wrote, "Andre and Sarah," was named "one of the top ten episodes of television of 2018" by Entertainment Weekly and Rolling Stone. McGuinness has developed projects with HBO, FX and New Line Cinema as well as with producers Tina Fey, Matt Damon and Ben Affleck.  McGuinness is currently co-executive producer on Stargirl for the DC Comics streaming service and is developing a show with Reese Witherspoon based on Curtis Sittenfeld's book You Think It, I'll Say It. Colleen graduated cum laude in English from Harvard University and lives in Los Angeles with her husband, son James and puppy Elaine.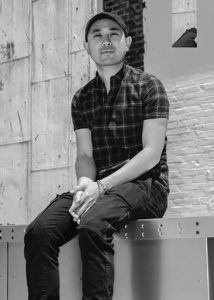 Andrew Huang (director/writer, Tiger Girl)
Andrew Huang studied Fine Art at USC, graduating in 2007. His film and video work has exhibited at NYC's Museum of Modern Art, MoMA PS1, The Barbican Centre in London and the Museum of Contemporary Art in Los Angeles. As an experimental filmmaker with a background in puppetry, animation and visual effects, Huang's work bridges the gap between video art and film. Huang has worked extensively with Icelandic artist Bjork, among others including FKA Twigs and Thom Yorke. Huang served as creative director for Bjork's VR exhibition Bjork Digital, creating multiple immersive experiences within the pioneering traveling installation. With his strength in world building, Huang carries on his visual aesthetic as he continues his foray into narrative features. For Tiger Girl, he has also received the inaugural K Period Media Fellowship—a whopping $10,000 given to Huang to help develop his script through the Directing Lab.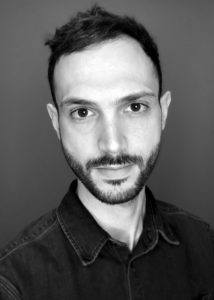 Alex Camilleri (director, Vanishing Wake)
Alex Camilleri is a Maltese-American filmmaker based in New York City. As a film editor, his work has screened at Venice, Telluride and New Directors/New Films, amongst others. In 2016, he was selected for the Sundance Institute's Editing Residency. There, he work-shopped Keep The Change, which went on to win Best Film and Best Director at Tribeca as well as a FIPRESCI prize. He is a frequent collaborator of acclaimed filmmaker Ramin Bahrani, working closely with him on films such as 99 Homes, Fahrenheit 451 and the upcoming Blood Kin. Bahrani served as the producer of Prickly Pear, Camilleri's first narrative short and the first Maltese film to play at TIFF.
Daniel Cardone (director/writer, Who is Patina Manly?)
Daniel F. Cardone's first feature, the documentary Desert Migration, premiered at Frameline Film Festival in San Francisco in 2015 and screened at 60+ festivals & events worldwide. Born in Australia, Daniel began his career working on critically acclaimed productions such as The Home Song Stories, Animal Kingdom and the Emmy Award-winning The Pacific, and was an associate producer on the Australian sitcom Outland for Australian TV. After moving to the US, Daniel directed a segment of the feature documentary Still Around, in addition to writing and directing the short film Incident, which premiered at Palm Springs Shortfest in 2012. Daniel also directed the second unit sequences for the feature length documentary The Life & Crimes of Doris Payne.
The 2019 Directing Lab is supported by Artist Development Lead Funder Time Warner Foundation. Additional funding is provided by the National Endowment for the Arts and K Period Media.
To learn more about the Directing Lab and additional Film Independent Artist Development programs and grants, click here.
Film Independent Artist Development promotes unique independent voices by helping filmmakers create and advance new work. To learn how to become a Member of Film Independent, just click here.
That's a wrap… until the sequel, at least.