Meet the 2022 Film Independent Episodic Lab Fellows Cooking Up Your Next Binge-Watch Obsession
It seems like just yesterday that the Film Independent Episodic Lab was but a glimmer in our eye. Well, perhaps not a glimmer. Perhaps more of a searing hole pressure-gunned straight through to our brains by the cathode glow of the TV screen and its nonstop, 24-hour chillout stream of hyper-compelling and creator-driven content. And here we are, six Lab cohorts later, watching in awe as the small screen continues to only grow as key destination for creative storytellers.
Where does an aspiring showrunner or ongoing series creator even begin? It can be a perplexing landscape, to say the least—with streamers exploding and collapsing at a dizzying pace, the native volatility of Hollywood multiplied by the high highs and low lows of the tech industry, to say nothing of the creative and logistical challenges of episodic series writing, pitching and producing.
Luckily, that's where the Episodic Lab comes in, providing a structured, two-week virtual intensive program to help further the careers of Fellows by making introductions to industry veterans offering guidance on both craft and business, topped off by a closing networking and pitch event for studio and network execs.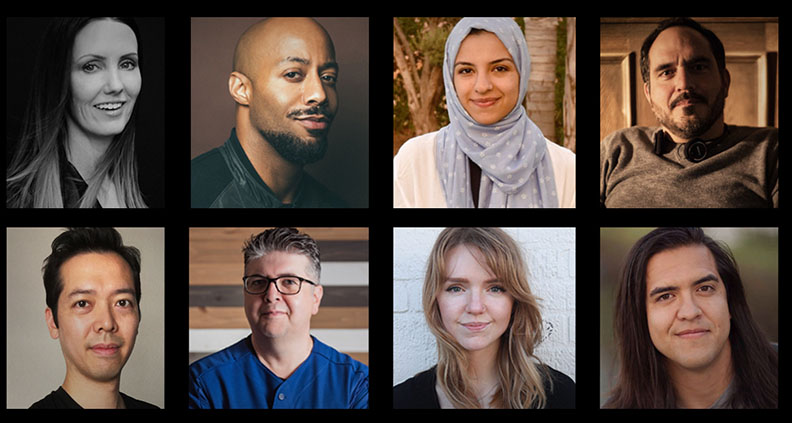 2022 Episodic Lab Creative Advisors and Guest Speakers include Linda Yvette Chávez, Silka Luisa, Robbie Pickering, Rebecca Sonnenshine, Ligiah Villalobos, Patrick Magill, Stacy Rukeyser, Jessica Schulman, Marc Mounier, Eliza Wheeler, Elaine Chin, Sydney Lowe, Laura Garrison, Miura Kite, Ellen Shanman, Kelly Kulchak and Sheila Hanahan Taylor.
Supported by Founding Sponsor Netflix, each Fellow will be paired with a Netflix showrunner, to act as a personal Industry Advisor providing opportunity and advice for the duration of the Lab and beyond.
"We're incredibly proud to partner with Film Independent on their signature program for emerging television writers," says Peter Friedlander, VP of Scripted Series, U.S. and Canada at Netflix. "We look forward to supporting these talented eight writers over the coming weeks."
This year's Film Independent Episodic Lab projects are:
Title: Cloak & Data
Writer: Christopher Au
Alfred P. Sloan Foundation Fellowship Awardee
Logline: A straight-arrow software engineer is unwittingly thrust into the lucrative underground world of tech espionage, setting her on a dangerous collision course with elite hackers, law enforcement and the NSA.
Title: East Los Aliens
Writers: Miguel Orozco, Boris Rodriguez
Logline: After a spaceship crashes in East LA, a mixed-status Latino family rescues an alien and must find the courage to defy government officials and save the alien from an evil that could spell the end of humanity.
Title: Makeba
Writer: Terry Dawson
Logline: In 1959, Harry Belafonte discovers South African singer Miriam Makeba in a London nightclub and invites her to America with the promise to make her a huge star. He delivers and she becomes wildly popular throughout the 1960s. But when she becomes romantically involved with notorious political activist and Black Panther Stokely Carmichael, she finds herself blackballed from showbiz and exiled from her country.
Title: Murder Podcast
Writer: GG Hawkins
Logline: When a climate radio reporter is forced to investigate a cold case homicide in a rural town, obsessive podcast listeners—true crime junkies with a thirst for vengeance—threaten her aspirations for journalistic integrity. Murder Podcast is a horror dramedy series about our cultural fixation with true crime.
Title: Room 099
Writer: Sarah Mokh
MPAC, Hollywood Bureau Fellowship Awardee
Logline: In a secret basement prayer room, hidden from their peers and Ivy League Administration, a group of Muslim college students struggle to find their place on campus and in America.
Title: The Deed
Writer: Ben Gonzales, Erica Bardin
Logline: When a struggling entrepreneur receives an unexpected inheritance with unconscionable strings attached, he must comply to protect his family from sinister forces.
"We're proud to support writers with such wit, talent, and dedication to authentic storytelling in this year's Episodic Lab and to be able to nurture their artistic voices and careers in the program," said Dea Vazquez, Associate Director of Fiction Programs.
This year's Episodic Lab Fellows are: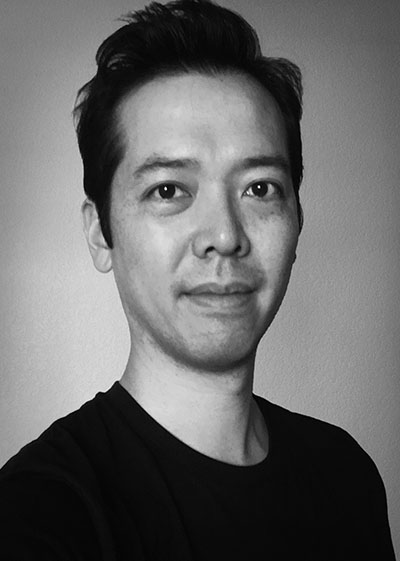 Christopher Au (writer, Cloak & Data)
Christopher Au is a San Francisco-based filmmaker who spent nearly a decade working for some of the largest tech companies in Silicon Valley. He wrote and directed the comedy series Bulge Bracket on Amazon Prime, which was featured in Bloomberg, the Gotham Week Project Market (IFP) and SeriesFest. He won an Emmy as a producer with Fox Sports Net, and received the 2021 SFFILM Sloan Stories of Science screenwriting grant. He holds film and business degrees from Yale and NYU respectively.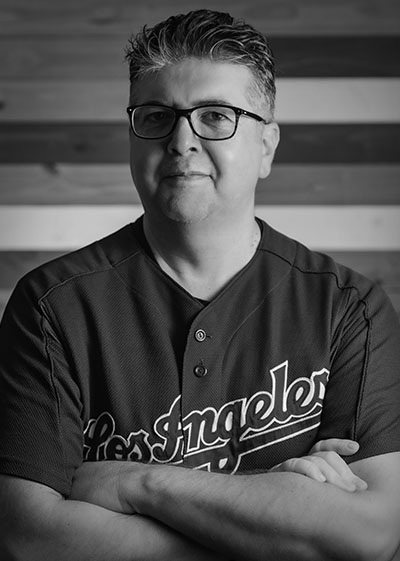 Miguel Orozco (writer, East Los Aliens)
Miguel Orozco was born in East Los Angeles and moved to Utah as a teen. The culture shock led to his passion for writing stories about identity in marginalized communities. He was selected for NALIP's Writers Lab for his feature Mixteco Kid, was a finalist for the 2022 Humanitas New Voices Fellowship, and a quarterfinalist for the Academy Nicholl Fellowship. Miguel started his career in Washington, DC as a Senate staffer and once wrote an "Obama Reggaetón" song that went viral. He co-founded an award-winning educational film company and the Animo Theatre, where he writes/produces plays to increase cultural awareness.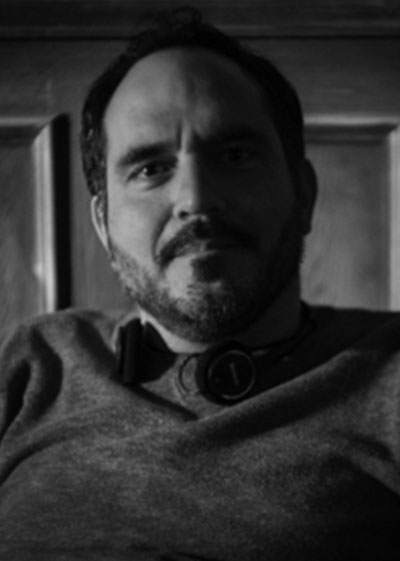 Boris Rodriguez (writer, East Los Aliens)
Boris Rodriguez is an internationally acclaimed filmmaker. He is the 2022 recipient of the TIFFCBC Films Screenwriter Award. Boris's first film, Beso Nocturno, premiered at the Toronto International Film Festival's Discovery Section and was later selected for a retrospective at the MoMA. Boris' feature debut: Eddie the Sleepwalking Cannibal was selected for prominent festivals in 2012 including Tribeca and garnered several awards including the Méliès d'Argent for Best Feature. On the heels of Eddie's success, Boris was selected into NBCUniversal's Emerging Directors Program. Boris is currently developing his next feature, Zoila and Andy and the series East Los Aliens.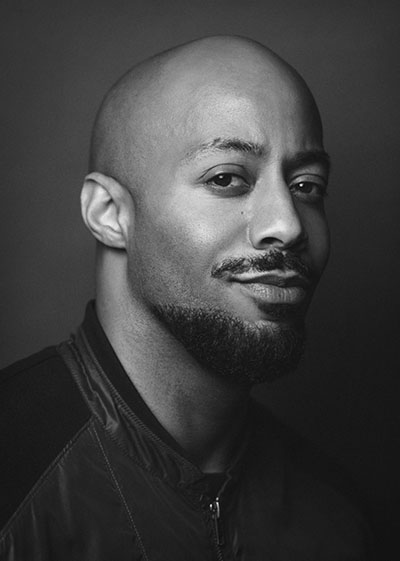 Terry Dawson (writer, Makeba)
Terry Dawson is a LA-based filmmaker. Most recently Terry was Film Independent's Project Involve 2021 Writing and Directing Fellow, where he developed and filmed his narrative short The Mason Ring, which won the 2022 Warner Brothers-Discovery, Best Short Film Award at Martha's Vineyard African-American Film Festival. Prior to this, Terry made his directorial debut with an award-winning web series comedy he created, A Whole New Irving, which landed in development at HBO. With roots in documentary film, Terry worked as an editor and producer on titles including Kiss The Ground on Netflix and The Lost City of the Monkey God (Discovery+).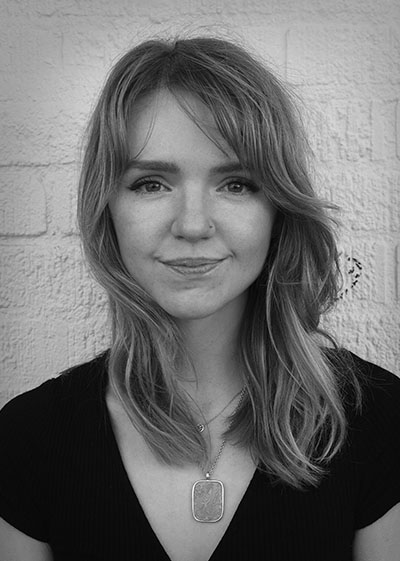 GG Hawkins (writer, Murder Podcast)
GG Hawkins is a writer, director and audiophile. She makes female-centric dark comedies with a horror twist. She co-hosts the No Film School podcast, wrote and directed an episode of iHeart's upcoming series You Feeling This and helped launch Chompers, the Cannes Lion award-winning kids' toothbrushing podcast. Her web series Kinda Flakey won the 2021 Channie Award for Best Directing, and her short An Aspirational Space received the Robert De Niro Award Scholarship at the Feirstein School of Cinema. GG's pilot, Murder Podcast, was selected for the HerArts Lab and was a semifinalist for the Nantucket Film Festival's Screenplay Competition.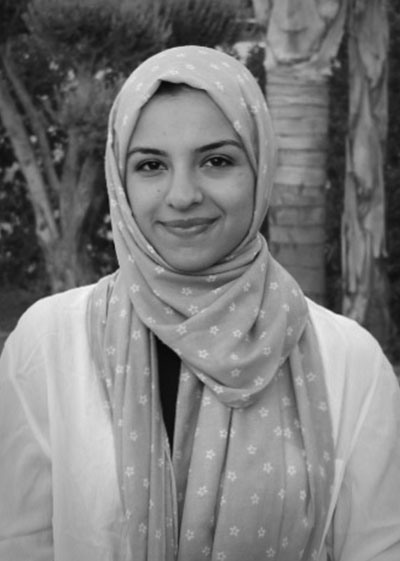 Sarah Mokh (writer, Room 099)
Sarah Mokh is a screenwriter born in Lebanon and raised in the Detroit metro area. A graduate of Harvard College—where she studied Islamic Civilization and English—Sarah is currently in development on projects with several different production companies and producing her first short film, while completing her graduate studies at NYU. Her screenplays have placed in Academy Nicholl Fellowship, Page, Atlanta Film Festival and ScreenCraft. She is interested in comedy, tragedy and the search for meaning in her storytelling.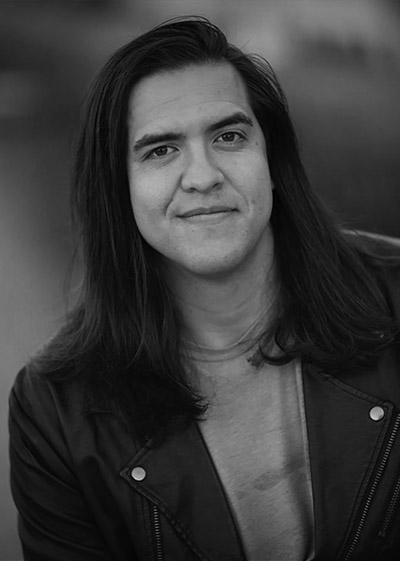 Ben Gonzales (writer, The Deed)
Ben Gonzales's avenue into writing has been through comedy, starting with sketch and character. He wrote and performed in the CBS Diversity Showcase and you'll be able to hear him on the Netflix animated show Spirit Rangers, proudly representing Purepechans in an all-Native cast. He developed the pilot Sheperds, which won the audience award at SeriesFest and premiered at Dances With Films. A good afternoon for Ben would be reading about Stan Winston's puppeteering process in The Thing or taking a trip to Burbank's Slashback Video, which houses '80s horror nostalgia via a vintage VHS library.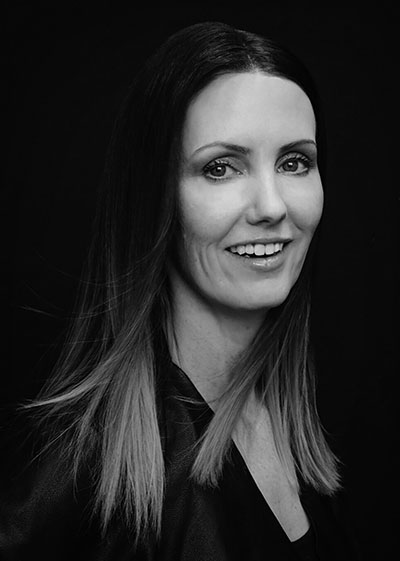 Erica Bardin (writer, The Deed)
Erica Bardin started her storytelling pursuits in nonfiction, earning her Masters in Journalism at the University of Southern California. She quickly transitioned to screenwriting after producing her own satirical web series, about a frustrated sports reporter. She has written for Hasbro's Equestria Girls as well as written and produced for Comedy Central. She was a fellow in The Black List/Women in Film Episodic Lab for her pilot Sheperds, which went on to win the Audience Award at SeriesFest and premiere at Dances with Films.
Through the Lab, this year's Alfred P. Sloan Foundation Grant is going to Christopher Au's Cloak and Data. Au will receive a $20,000 grant from the Alfred P. Sloan Foundation to support the development of his pilot, given to outstanding writers whose screenplays integrate science or technology themes and characters into dramatic stories—part of the Sloan Foundation's nationwide film program to advance public understanding of science and technology.
"I appreciate the Alfred P. Sloan Foundation's support for this story, which seeks to underscore the importance of information security in our increasingly digital world," says an "honored and thrilled" Au.
But that's not all! Film Independent's MPAC Hollywood Bureau Writing Fellowship Grant is being given to Episodic Lab Fellow Sarah Mokh, who will receive a $10,000 grant from the MPAC Hollywood Bureau for her pilot, Room 099. The MPAC Hollywood Bureau works in the entertainment industry to elevate stories by and about Muslims.
For more information on the Episodic Lab and the projects supported through the program, please contact Angela Lee, Director of Artist Development, at alee@filmindependent.org. Additional information and an application form can be found at filmindependent.org.
Film Independent promotes unique independent voices, providing a wide variety of resources to help filmmakers create and advance new work. Become a Member of Film Independent here.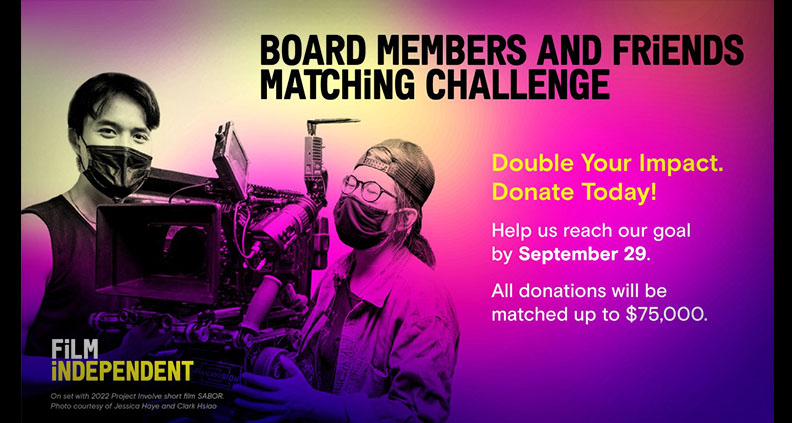 Film Independent promotes unique independent voices by helping filmmakers create and advance new work. To become a Member of Film Independent, just click here. To support us with a donation, click here. Your donation–and impact–will be doubled through our Board Members and Friends Matching Challenge, available through September 29.
Keep up with Film Independent…