Old v. New: Alfred Hitchcock's 'Shadow of a Doubt' Meets 'Stoker'
In our regular feature Old v. New, Kimberly Marcela Duron compares a newer independent release with an older classic to see what similarities they share, how they diverge and hear what the conversation between the two films says about filmmaking as the art form continues to innovate and evolve.
***
As soon as the clock strikes midnight on October 1, the spirit of Halloween becomes inescapable, from seasonal aisles at the grocery store to pumpkin-flavored coffee—and most importantly, movies. During those stay-at-home nights when the weather in LA is "cold" enough for big sweaters and hot chocolate, your fright-flick options are endless. You could go for the occult with The Exorcist and Rosemary's Baby, or spooky sci-fi with The Thing and Alien. You could go with Halloween—any of the 10 versions, from John Carpenter's original to Rob Zombie's re-imagining (plus sequels!).
But if you're like me and don't like to admit that all of the above terrify you, you might opt for a more subdued scare—like a psychological thriller. For a classic choice, Hitchcock is naturally at the top of the list. I chose Shadow of a Doubt, a 1943 film noir thriller starring Teresa Wright and Joseph Cotton. In this film, Charlotte "Charlie" Newton (Wright) is excited by the prospect of a visit from her Uncle Charlie (Cotton)… only to discover he's not as wholesome as she thought.
While Hitchcock's influence on thrillers remains prevalent, one clear descendant of Shadow of a Doubt is Korean auteur Park Chan-wook's English-language debut, Stoker (2013). The film stars Mia Wasikowska as India Stoker, whose uncle Charlie (Matthew Goode) comes to visit for the first time just after her father passes away. Written by actor and writer Wentworth Miller, the film uses Shadow of a Doubt as a jumping-off point. Multiple similarities between the two films can be found gracefully placed in the photography. But the film has a different take on the development of its central uncle-niece relationship. It's interesting to see the way two films with the same premise take two different directions, yet create an equally suspenseful and creepy work of art.
Shadow of a Doubt is no exception to Hitchcock's usual motif of a likeable, charismatic criminal. Uncle Charlie is a handsome, wealthy "businessman" with mystery and charm. He makes schoolgirls and widows swoon. He likes breakfast in bed and fine wine. The only one who discovers his deceit is the one who loves him the most—young Charlie. She expresses feeling a connection to him she likens to being twins, or having telepathy. Her excitement is an innocent and over-the-top infatuation with her uncle. But the elder Charlie's charm is quickly tainted by displays of slight sexual aggression toward his niece.
I say *slightly* because this is where the restraints of the time-period and production code may have limited the depiction of the quasi-incestuous relationship, which Stoker does not shy away from. Many of the two shots with Uncle Charlie and young Charlie resemble almost too closely movie posters for the romantic dramas of the era. In more than one instance, as young Charlie begins to unravel her uncle's secret background, the elder Charlie "unintentionally" grasps her wrists too tightly.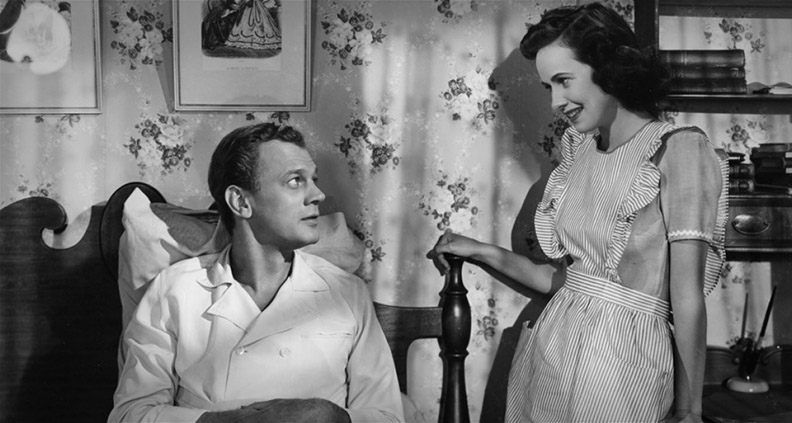 Stoker seems incredibly edgy in comparison. While young Charlie falls out of love with her uncle in Hitchcock's film, India seems to fall in love as her uncle's secrets are unraveled. He's likewise a charming mystery man who makes all the girls in her school giggle and makes the newly widowed Evelyn Stoker (played by Nicole Kidman) crave an intimate relationship with him. The young "heroine" role is also played entirely different. Young Charlie in Shadow of a Doubt is practically a moral compass, trying to do right by her mother and family. India Stoker on the other hand is a rebellious teen who hates her mother and whose father-daughter bonding activities were hunting and taxidermy. (It'd be interesting to see how Hitchcock would have approached a female figure as complex and loose as the hormone-fueled India.)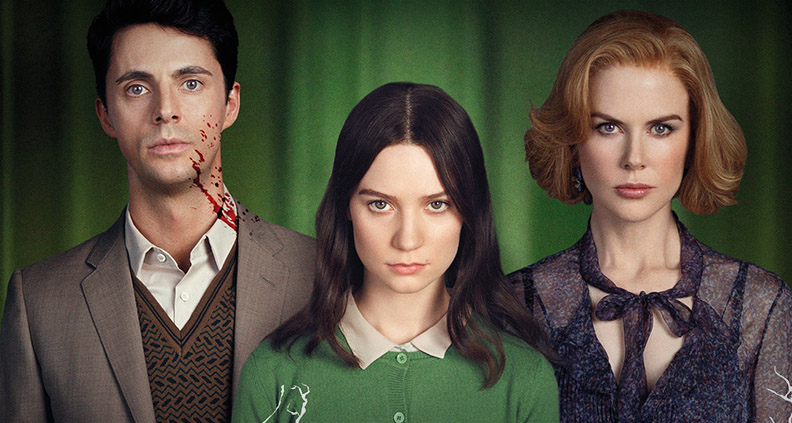 A few visual references in Stoker to its predecessor include the use of stairs as a way of illustrating the emotional distance between uncle and niece. Uncle Charlie arrives by train in Shadow of a Doubt—a favorite means of Hitchcock's to imply a sexual encounter. In a pivotal Stoker scene, train tracks are established and the roar of a passing train conceals a gruesome murder, which spark eroticism for the characters.
What makes a film timeless doesn't have to do with the moral codes or overt edginess, but in the effort to make a piece of cinema that invests you in a story by deploying its own unique style. With two entirely different emotional arcs to convey in each film, the reliance of visual and audio storytelling rather than dialogue is what makes both Shadow of a Doubt and Stoker thriller masterpieces in their own right.
---
To learn more about Film Independent, subscribe to our YouTube channel or follow us on Twitter and Facebook. You can catch up with the rest of our blog here. To learn how to become a Member of Film Independent, just click here.