Grading the Teacher-Student Relationship in 'To Sir, with Love' – Remembering Sidney Poitier
Actor, activist and cultural icon Sidney Poitier died this week at age 94. The following piece originally rant in our Old v. New blog series in 2017, in which writer Kimberly Marcela Duron compares a newer independent release with an older classic to see what similarities they share and how they diverge.
***
Did you ever have a favorite teacher growing up? The kind of teacher who'd make learning about algorithms or reading Crime and Punishment actually kind of… fun? Maybe your favorite teacher gave you a stack of hall passes, or listened to you vent about relationship problems. Or maybe she or he helped open up your eyes about something important. Inevitably, this sort of educator would end up teaching you more about yourself and the world itself than the specifics of your homework—and that's okay.
Throughout the history of film we've seen many classic movies featuring heart-warming and inspirational tales of teachers and the wayward students whose inner potential their mentors invariably help unlock. These include titles such as Dead Poets Society, Stand and Deliver, Lean On Me, Desperate Minds, Freedom Writers… the list could go on for quite a while, including 1967's To Sir, with Love and 2014's Conducta—two films with incredibly different sociopolitical backdrops, but which each deliver a unique take on the classic theme.
On one end: To Sir, with Love. Written and directed by James Clavell and based on the semiautobiographical novel of the same name by E.R. Braithwaite, Sir tells the story of an out-of-luck civil engineer from British Guyana (via California) who accepts a teaching job on London's East End. Poitier's Mark Thackeray is assigned to a class of misfit high school seniors, who get a kick out of mocking and pranking him. Led by the flirtatious Pamela Dare and class bad boy Bert Denham, the students nearly drive Thackeray mad—until he finally manages to put his foot down and turn things around, teaching the kids about life when it seems like everyone else has given up on them.
Our second film is a recent indie hailing from Havana, Cuba. Written and directed by Ernesto Daranas, Conducta ("behavior") tells the story of an 11-year-old boy named Chala, who balances his time between caring for his addict mother, taking care of dogs used in dogfighting and getting in trouble at school. The only responsible adult figure in Chala's life is the grandmotherly Carmela, his compassionate (but stern!) schoolteacher. While Carmela fights to maintain both her classroom and health in the face of forced retirement, Chala can't seem to stay out of trouble, acting out impulsively, yet (more often than not) out of a need to defend others.
Within the typical "difficult" teacher-student relationship, larger, more global themes like social- and racial discrimination can be explored, seeing how these issues affect education, and vice versa. In To Sir, with Love Thackeray is an educated man, but his students initially find much amusement in making some seriously racist jokes at his expense. In one scene, Dernham tells Dare to send over flowers to a classmate whose mother has passed away. Thackeray wonders why they can't take the wreath directly to the boy's house. The students awkwardly explain that since the widower is a black man, it wouldn't be seen as proper for a white woman to enter the house alone. In another instance, Dare lashes out against her classmates when Thackeray accidentally cuts himself and someone says "Blimey, red blood!" (eg, a racially-charged remark).
Elsewhere, Dare's character criticizes her peers' constant race-related questions to "Sir" and even calls out classmate Seales, observing that even though Seales himself is mixed-race ("half-colored" in the film's words), he never stands up for himself against the racist jokes being made by his friends. But despite all this, Thackeray always shifts the focus toward action—how to mold his students into become respectable men and women.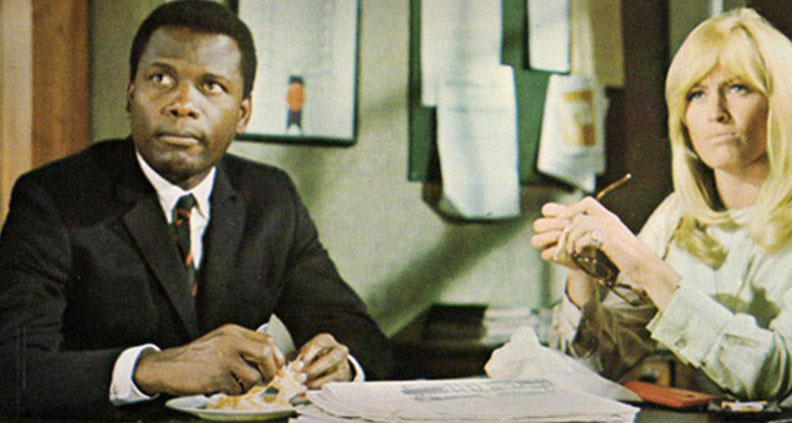 In Conducta, Carmela and Chala encounter some painful truths about the different economic, educational and ideological roadblocks between them. The first example is that of Chala and the object of his platonic love, Yeni. A state social worker intervenes with Chala's disruptive behavior and upon meeting his mother, condescends to her about her line of work. The social worker then sends Chala off to a school for unruly students, referred to as "conducta". On the other hand, Yeni is an exceptional student. She and her father are from a different province and have been squatting near the train tracks in Havana in order for her to receive the best education. When her file is discovered, the social worker is more lenient and quicker to bend the rules than she was for Chala. In contrast to Poitier's rookie Mr. Thackeray, Carmela is a seasoned professor who is very well respected and loved by her students. But it's precisely this compassion and acceptance that upsets the social worker, her educational style frequently contradicting the rules she (the social worker) stands for. For instance: when a death strikes their community, Yeni is particularly upset. Mourning, Yeni places a card with the patron saint of Cuba on the class mural. In a system where religion is still severely excluded from classrooms, Carmela is touched and chooses human sentiment over discipline.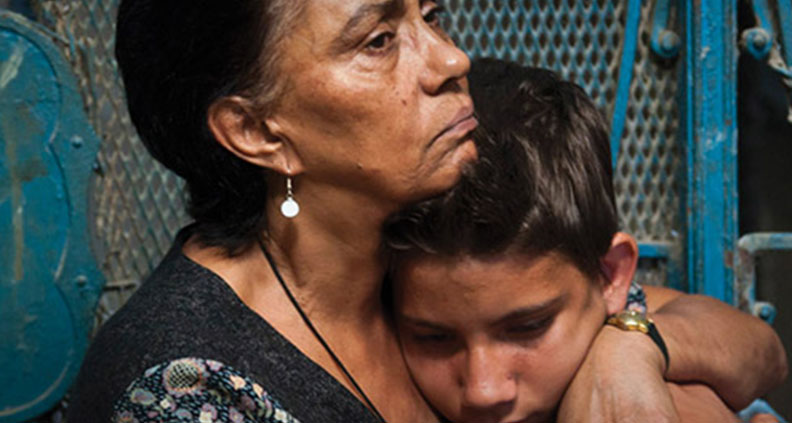 Another interesting point of contrast between the films is the perspective from which the stories are told. While neither film is strictly from the teacher or students' POV, Conducta emphasizes the world as seen from Chala's eyes, while Sir does the same for Thackeray. Chala spends a lot of time alone on his roof where he breeds pigeons and cares for fighter dogs to provide money for his mother. This lends to countless views of the crowded city with a small boy towering over it. Essentially the world is his, and his future is just as much in his hands as it is in those of the adults around him. In To Sir, with Love, the obstacles Thackeray must face are rough, but as a moral compass he always seems to handle them well—whether dealing with a class rebel or a schoolgirl crush, he's always the responsible adult. Interestingly, Chala and his classmates often act with a heavy sense of responsibility and adulthood without even realizing it, while Dernham and the other high schoolers in Sir resent having to act like responsible grown-ups.
The juxtaposition of cultures is always an interesting storyline, and when placed in a school setting gives a unique, extra-familial perspective of what it means to love an authority figure or child. And despite the hardships within barriers of racial, economic, and ideological divide, these teacher/student stories allow audiences to admire the profession of an educator and their impact on society.
Film Independent promotes unique independent voices, providing a wide variety of resources to help filmmakers create and advance new work. To support our efforts with a donation, please click here and become a Member of Film Independent here.
Follow Film Independent…