Indie-pendent Study: Parenting 101 with Dr. Spock and 'Captain Fantastic'
Each month in Indie-pendent Study, Su Fang Tham explores films that have inspired her to dive into specific areas of interest, prompting her to research and learn about the subjects being depicted in detail well beyond the scope of the original film. Who says watching movies can't also be educational!
*** 
This month's film: Captain Fantastic (2016, dir. Matt Ross)
"Live each day like it would be your last. Drink it in. Be adventurous, be bold, but savor it. It goes fast. Don't die." –Ben Cash (Viggo Mortensen) advising son Bo (George MacKay) moments before Bo takes off on a journey of self-discovery to Namibia
Ben's words above sum up his life's philosophy well: live life on your own terms; do not let the government and/or society dictate your decisions and thoughts; and, most importantly, be self-sufficient, because "There's no cavalry, no one will magically appear and save you in the end."
Nominated for a Film Independent Spirit Award for his role in the film, Mortensen is extremely compelling as the liberal survivalist father of six in this Little Miss Sunshine meets Into The Wild family drama. Ben and wife Leslie have built a comfortable life for their family deep in the woods of the Pacific Northwest. By day, he teaches the children self-defense, mountain climbing, hunting, quantum physics and philosophy, amongst other pursuits; by night, they read by firelight, reinforce their distaste for the evils of consumer capitalism and play music together as a family.
For the most part, the children seem entirely content with their lifestyle and fully committed to the ideologies of their parents. What's more, the love and support they have for each other is something you rarely see among teenagers—onscreen or otherwise. And whether or not you believe Ben is doing right by his kids by isolating them, you can't argue with the sterling practical results of his homeschooling methods: 18-year-old Bodevan ("Bo") has been accepted into all the Ivy League schools.
However, the family's blissful existence comes to a brutal halt when news of Leslie's death forces Ben and his brood out of their comfort zone as they travel to New Mexico to attend her funeral. Leslie's father, Jack (Frank Langella) blames Ben for his daughter's descent into mental illness and suicide (she slits her wrists while being hospitalized for bipolar disorder). Jack forbids Ben and the children from attending her Christian funeral and threatens to have him arrested if he shows up. But Leslie is a Buddhist and had declared in her will that she wishes to be cremated with her ashes flushed down the toilet—literally. Undeterred by Jack's threats, Ben promises the children that they will honor their mother's last wish. They have five days to reach New Mexico in their makeshift RV (aka an old school bus they call "Steve").
Even though Leslie had been struggling with bipolar disorder soon after Bo was born, the couple had both hoped that living in the woods would be therapeutic. Was Ben wrong to remain blind to the deterioration of her condition all those years (especially after she'd confessed to having hallucinations of bashing her children's head into the rocks)? Once they arrive for the funeral, the family is slammed with yet another piece of bad news: Jack has filed for custody of all the underage children because he believes that Ben is endangering his kids' wellbeing.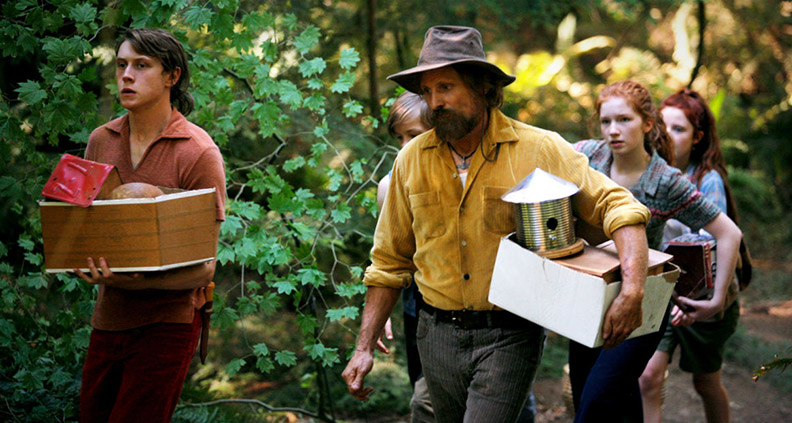 Further Study: Dr. Spock
One of the recurring themes in Captain Fantastic is whether or not Ben and Leslie have done the right thing by raising their children in isolation, not allowing them the choice to experience the norms of daily life outside their carefully woven cocoon of existence. In a rare moment of disagreement with his dad, Bo screams: "I know nothing! I am a freak because of you! You made us freaks! Unless it comes out of a fucking book, I don't know anything about anything!"
When Bo meets a girl at an RV park, he tells her that they're back from Paris because Ben is on a sabbatical to write a book on Dr. Spock, the renowned parenting advice guru. Since parenting is one of the prominent themes of the film, I thought it would be fun to learn a few things about Dr. Spock.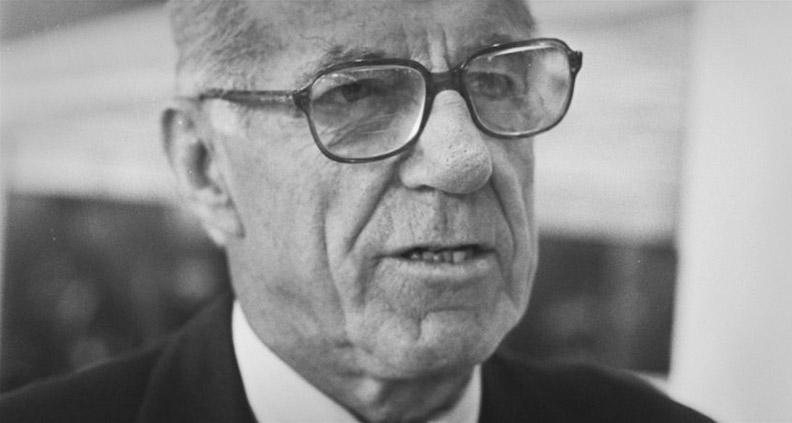 Dr. Benjamin Spock became famous after publishing his groundbreaking parenting guide in 1946, The Common Sense Book of Baby and Child Care, which went on to sell over 50 million copies worldwide and was translated into more than 40 languages. With his focus on encouraging flexibility, common sense and affection, his theories were credited for revolutionizing childcare in the 1940s and 1950s. Prior to his book, the prevailing wisdom was to not show too much affection to babies or coddle them, as it might make them weak and thus unprepared for the rigors of the real world.
Unsatisfied with these rigid old ways, which he believed did not take into consideration the emotional needs of the child, Spock became the first pediatrician to be trained in psychoanalysis. In contrast to adhering to a code of rigid rules that were applied equally to every child, Dr. Spock instead saw the merits in treating each child as an individual and trusting parents' instincts when it came to their own offspring. His mantra is famously displayed in the first line of his book: "Trust yourself. You know more than you think you do."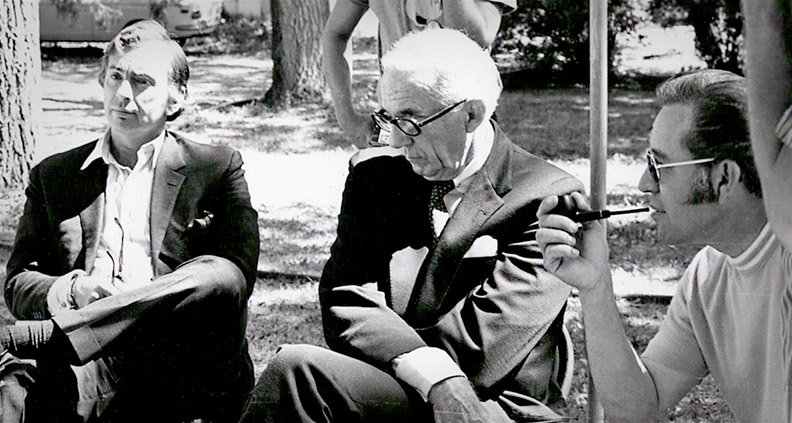 But before he single-handedly changed post-WWII parenting practices, Dr. Spock was also an Olympic gold medalist. While studying pediatrics at Yale University, he was a member of the rowing crew that won a Gold medal at the 1924 Paris Olympics. Later, he became a prominent anti-Vietnam War activist; he thought it wasn't sufficient enough to raise happy and healthy children, society also had a duty to provide those children with a safe and decent world in which to live.
With Ben Cash's harsh and demanding homeschooling style with regard to academics, physical training and outdoor survival, we wonder how much of Dr. Spock's advice he would be amenable to, or if Dr. Spock would, in turn, approve of Ben's techniques. But one thing is for certain: Ben Cash isn't afraid to follow his own unique parenting instincts.
---
The 2017 Film Independent Spirit Awards happen on February 25 and will be broadcast live on IFC at 2:oopm PT / 5:oopm ET. This year's hosts are none other than the great John Mulaney and Nick Kroll—don't forget to tune in!
For more information about the Spirit Awards, including a full list of nominees, just click here. There's just one day left to vote for your favorite to win, so don't delay!
Follow us on Twitter, Facebook and YouTube for more updates. Not a Member of Film Independent yet? Become one today.