Patricia Arquette and Christian Slater Return for 'True Romance' Live Read
If someone mentions True Romance, what's the first thing you think of? Sure, director Tony Scott's muscular action gloss is memorable, but for most the answer would be screenwriter Quentin Tarantino's sizzling debut-feature dialogue…
"If you gave me a million years to ponder, I would never have guessed that true romance and Detroit would ever go together."
 Or so says Alabama, the gentle call girl played by Patricia Arquette. But every Bonnie has a Clyde, and Alabama's is her Elvis-loving drifter beau Clarence, as embodied by Christian Slater.
"We're not negotiatin'. I don't like to barter. I don't like to dicker. I never have fun in Tijuana."
The foolhardy and far-flung lovers were two of Arquette and Slater's earliest career-defining rolls. Which is why we've got big news for all of you True Romance fanatics out there. So take a deep breath and hold it like you're sneaking away from the mob with a briefcase full of MacGuffin-brand cocaine.
On December 16, Film Independent brings True Romance to the popular Live Read series directed by Jason Reitman at the The Theater at Ace Hotel DTLA—but that's not the big news because you already knew that.
The big news is that Christian Slater and Patricia Arquette will be reprising their roles! Live, one night only.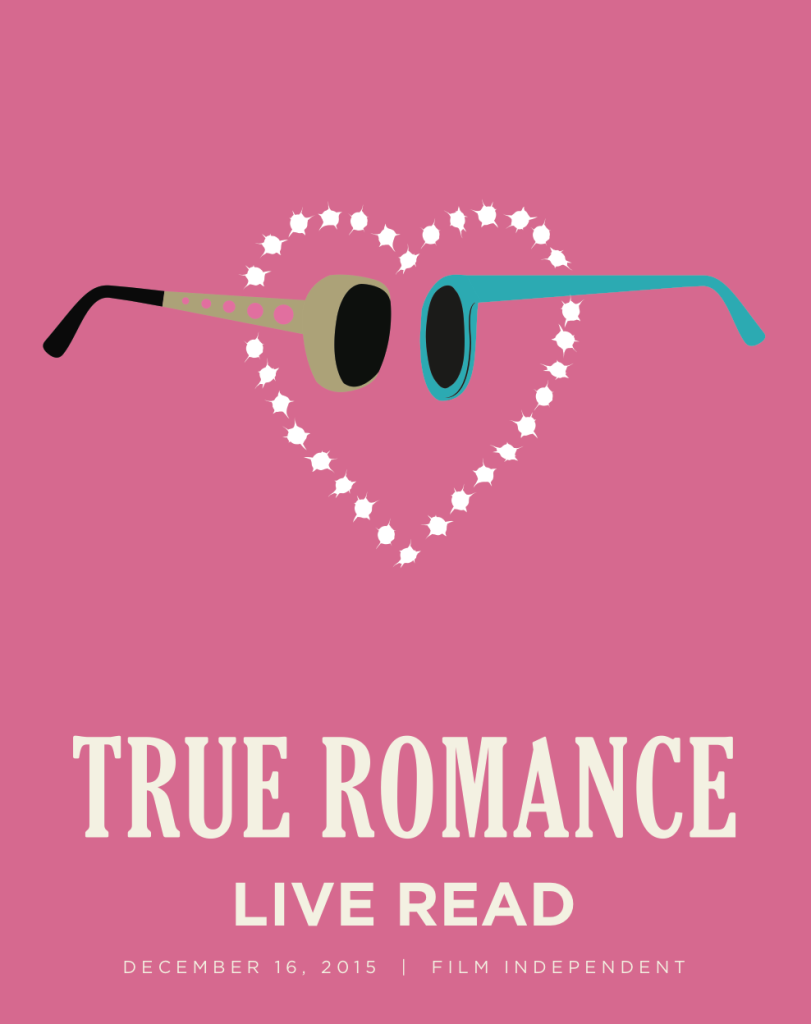 "With
True Romance
, Quentin gave film nerds our own Sid and Nancy," says Reitman, who'll be directing the event. "It's a love letter to cinema that sent a generation of us looking to find a Clarence or Alabama."
Buy tickets here.
Maybe it's been a while since you've actually seen True Romance? Get up to speed with Siskel & Ebert's original 1993 review…
The December 16 event will actually mark the 
fourth 
Quentin Tarantino script to be featured in Film Independent's Live Reads, following 
Reservoir Dogs, Pulp Fiction
and last year's world premiere Live Read of the director's upcoming 
The Hateful Eight.
Relive our Hateful Eight Live Read in all its blood-soaked, paranoid glory…
Reitman will announce the rest of the cast via his 
Twitter
soon. Be sure to follow 
Film Independent
on 
Twitter, Facebook 
and 
Instagram
for more info.
For more information about future Film Independent events check our Events page. For more information about becoming a Member of Film Independent, click here.
Matt Warren / Film Independent Digital Content Manager