Randall Park to Guest Direct 'When Harry Met Sally' Live Read This Sunday
If you've been kicking around Hollywood for a while, the idea of a staged script reading likely carries with it a whole host of stressful associations: of scrambling to secure an appropriate venue, of wrangling the schedules of persnickety volunteer performers, of making sure that there's enough free Starbucks and Rx bars on hand to keep everyone perky and on-book for at least two or three hours. That is, of course, unless you're thinking of a Film Independent Live Read—which only carries with it associations with famous names and fun surprises.
Film Independent's popular Live Reads series has boasted some LA's most memorable cultural events; staged readings of classic screenplays read by unlikely casts of celebrity all-stars. Whether reuniting the star-crossed leads of a classic crime caper or inverting swapping the gender of a beloved boys' adventure yarn, Live Reads has continued to find new ways to tell some of cinema's most enduring stories—and it's happening again this Sunday.
That's right—the next Live Read is less than a week away, and it's 100% guaranteed to make you swoon, as current rom-com king Randall Park (Netflix's Always Be My Maybe) pays homage to one of the genre's key touchstones, bringing When Harry Met Sally… to life onstage at the Wallis Annenberg Center for the Performing Arts in Beverly Hills this weekend, June 23.
THE FILM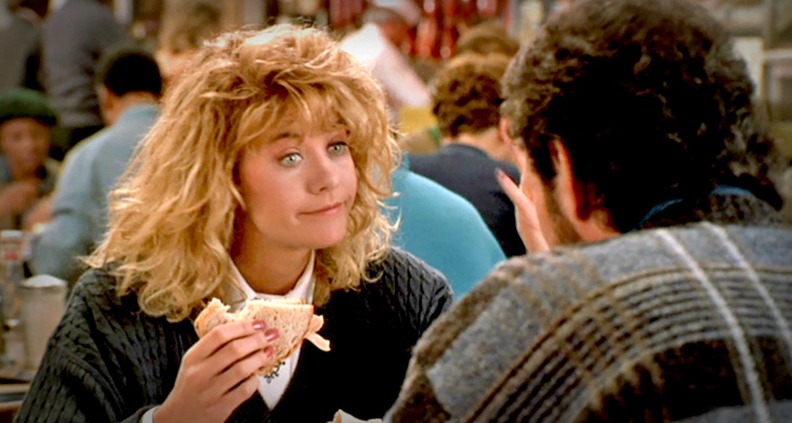 Released: July 12, 1989
Screenwriter: Nora Ephron
Director: Rob Reiner
Starring: Billy Crystal, Meg Ryan
Why we love it: Because When Harry Met Sally… is basically the modern rom-com's equivalent of the Magna Carta, setting the stage for the genre's new Golden Age as romantic comedies continued to rack up incredible commercial fortunes throughout the 1990s into the early 2000s. Directed in the midst of a career hot streak by Rob Reiner, the film was a critical breakthrough for its writer, Nora Ephron, whose name would become synonymous with the genre—and, more specifically, with the sophisticated depiction of gender dynamics among adult professionals—continuing through projects including Sleepless in Seattle and You've Got Mail. In the film, platonic pals Harry (Crystal) and Sally (Ryan) debate, at length and always amusingly, whether it's truly possible for men and women to be friends… and just where sex fits in, if anywhere. We won't spoil what happens, but let's just say sparks perhaps fly.
THE GUEST DIRECTOR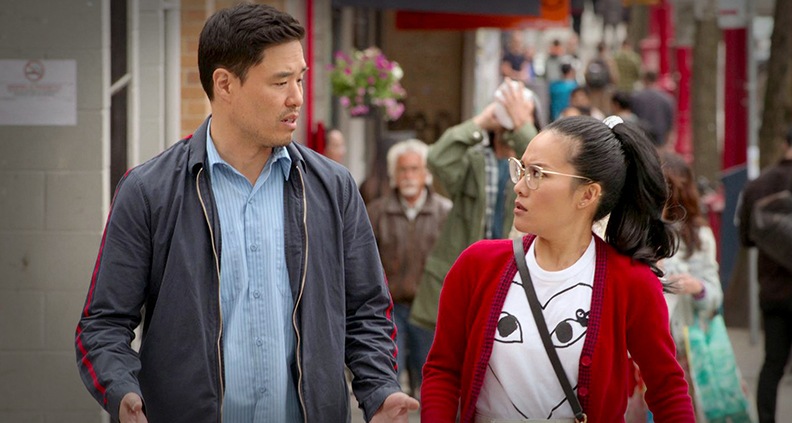 Director: Randall Park
Currently: Always Be My Maybe, Fresh Off the Boat (ABC)
Past credits: Long Shot, Ant-Man and the Wasp, Trainwreck
Why we love him: For several years now, Randall Park has been hard at work stealing scenes (and occasionally hearts) across a variety of high-profile projects, ranging from mega-budget superhero movies, to big screen comedies, to TV shows including Veep, The New Girl, Curb Your Enthusiasm. Currently, Park has taken viewers' home algorithms by storm, co-starring alongside Ali Wong in Always Be My Maybe on Netflix, easily the year's most Keanu-memeable streaming hit. Soon, he'll be returning to headline Season Six of ABC hit Fresh Off the Boat, for which Park has twice been nominated at the Critics' Choice Awards for Best Actor. Fun fact: among his myriad other virtues, Park is also one of the few actors to appear in both the Marvel and DC cinematic universes—appearing in Marvel's Ant-Man and the Wasp and DC's Aquaman.
THE CAST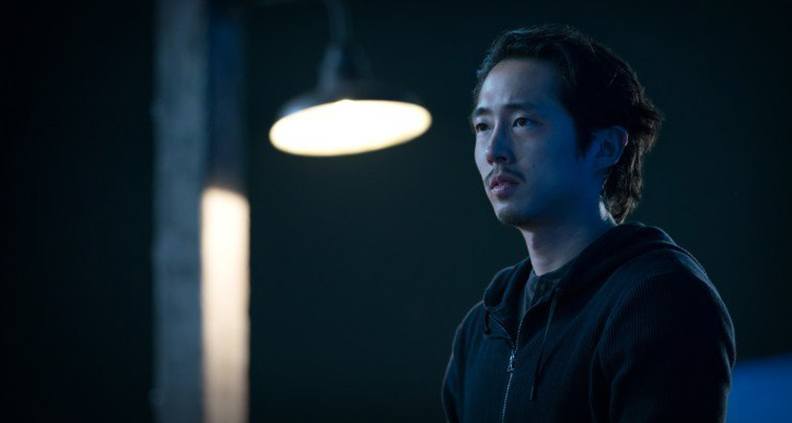 Cast: Steven Yeun, Maya Erskine, Jimmy O. Yang, Liza Lapira, Randall Park, Jae Suh Park
Musical act: Meg & Dia Frampton
Why we're excited: But! Park won't be onstage under the hot kliegs of The Wallis all by himself. As guest director, Park has assembled a crack team of performers more than capable of slipping into circa-1989 Crystal-and-Ryan's voluminous cable-knit sweaters and earthen pantsuits. Steven Yeun (Burning, The Walking Dead) is set to take on the role of Harry, while up-and-comer Maya Erskine (PEN15, Plus One) takes on Sally. Silicon Valley favorite Jimmy O. Yang will take over from the late Bruno Kirby as Harry's BFF Jess, with Lisa Lapira (NCIS, Dollhouse) playing Sally's chief wingwoman Marie, originally played by Carrie Fisher. Jae Suh Park (Netflix's Friends from College) will help Randall—her IRL husband—fill out the remained of the parts. Finally, departing Film Independent Presents curator Elvis Mitchell will act as narrator, in his final night onstage at the helm of Film Independent's signature screening program.
So don't delay! Tickets are on sale now—30 for Film Independent Members, and $50 for the general public. Not yet a Member of Film Independent? Become one today. Trust us, you'll definitely want to have what we're having.
Get More Involved…