Starting in 2018, the LA Film Festival is Moving to the Fall
In our modest little corner of the world, 2017-2018 will forever be remembered as years of incredible change. As you may recall, earlier this month we traded in our longstanding Pico Blvd. digs and upgraded to a brand new Miracle Mile HQ —much closer to the heart of LA's film community (not to mention within literal spitting distance of the fiberglass wooly mammoths, stuck forever sinking into the prehistoric gurgle of the La Brea Tar Pits). But even that is comparatively small potatoes next to what we're here to announce today. Starting in 2018, the LA Film Festival will be moving to the fall—September 20-28, to be exact.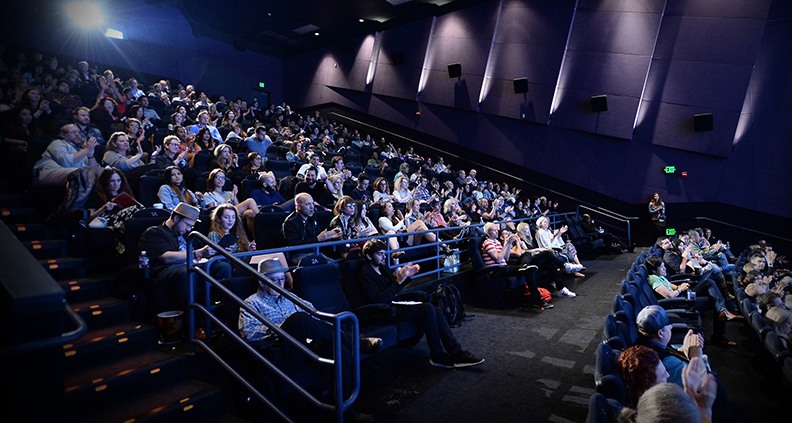 "The secret to dramatically changing something is to change it," says LA Film Festival Director Jennifer Cochis, who added, "The time for evolution has come. Film Independent is so proud of the work we've done in showcasing new American and international cinema that embraces diversity, innovation and unique perspectives. But the fact remains that summer is a challenging time for artist-driven films, and fall is clearly where we belong."
Simply put, moving the Festival—a key fixture of Film Independent's yearly event calendar and a critical part of the organization's exhibition arm—to its new home later in the calendar year simply makes better sense for all involved. Not solely for the increased opportunities such a move presents within the pumpkin spice sector, but also (on a serious note) for the Festival's overall growth and ability to serve our city's fervent community of independent film makers-and-supporters.
The Festival will be more accessible to LA-area film students—who have typically all fled home by the time June rolls around, as college kids are wont to do—as well as LA-area film professionals who might otherwise be occupied during production-heavy months spanning late spring to early fall.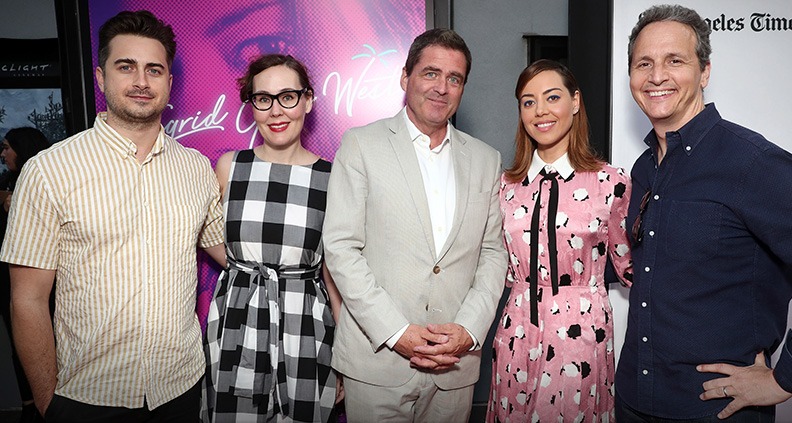 But really, the more things change the more they stay the same. The Festival isn't (it should be noted) moving anywhere physically. Culver City will remain our main Festival hub, with additional screenings and special events taking place at additional locations citywide. Likewise, ArcLight Cinemas will be returning as the primary LA Film Festival screening venue—a successful Festival partnership we're proud to announce is being extended for an additional three years.
"We're proud to be the hub of the LA Film Festival," says ArcLight Cinemas Executive Vice President Gretchen McCourt. "It's partnerships like this that continue to make our programming unique. We couldn't be more thrilled to be with them [the LA Film Festival] on this journey."
That's not all! We have yet another multi-year partner to add to the mix, in the form of our new Festival submissions service Withoutabox. With Festival submissions continuing to grow, Withoutabox has proven to be the ideal service for accepting and evaluating submissions from filmmakers from across the world, from South Africa to Russia to the United States, and beyond.
"Great Festivals need great partners," says Film Independent President Josh Welsh, adding, "LA audiences know and love the ArcLight experience, and as our submissions continue to grow, Withoutabox is the ideal service for us to accept and evaluate [film] submissions." If you're curious to learn more, just click here.
Look, we all love summer. But beyond the tangible benefits of reshuffling next year's Festival dates, we hope you'll agree that there's just something ineffably better suited to the pairing of prestige festival fare with the thoughtful contemplation that a more autumnal atmosphere inspires. Not that it still won't be stupidly sunny and warm—this is still LA we're talking about, after all.
See ya (a little later than usual) in 2018!
---
For highlights, panels, exclusive interview and more from the 2017 LA Film Festival, please visit our YouTube channel. To learn more about the LA Film Festival please click here.
Be sure to follow Film Independent (and the LA Film Festival) on Twitter, Facebook and Instagram for more updates. Not a Member of Film Independent yet? Become one for a variety of LA Film Festival benefits.