Sundance Deadlines are Approaching. Here's What The Programmers Want You to Know.
It's the question all indie filmmakers want to know: What do Sundance Film Festival programmers look for? Or more to the point: How do I get into Sundance? Funny you should ask! On August 15 Film Independent Education hosted an online session of its Filmmaker Tuesdays series featuring two of the storied fest's curators: feature programmers Ash Hoyle and Sudeep Sharma.
Together they answered a wide variety of questions, addressed suspicions as to what supposedly makes a "Sundance film" and debunked whether or not "Who you know" is really all that matters. Watch the full session in our Member portal. Not a Member? Become one today.
A 2021 Project Involve Fellow, Hoyle is a Sundance features programmer working on the festival's Fiction, Nonfiction and Midnight teams. Hoyle started with Sundance in the event operations team, working up to the features curatorial team in April 2022. Sharma earned a PhD in film and media studies at UCLA and worked as a screener for Sundance for many years before moving into programming. He began working in Sundance features programming in 2019.
The discussion was moderated by Film Independent Senior Programmer Jenn Wilson, who wasted zero time hitting the questions on every indie filmmaker's mind.

THE SUNDANCE PHILOSOPHY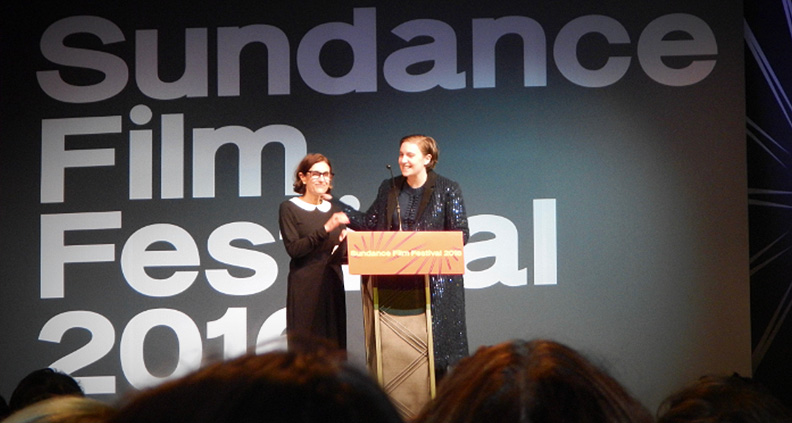 Sharma described how the Sundance curatorial process is different from many others. Rather than stringent categories or a protocol of which genres to include, the curation process depends on–wait for it!–people.
"I think a lot of our answers today might be provocatively answer-less," Hoyle grins, acknowledging that the Sundance way is atypical, avoiding clear-cut delineations into genre quotas—even for a generally genre-driven category like Midnight. Curating each year's festival depends heavily on group consensus.
Both programmers passionately assert their dedication to openness and curiosity ("We want to watch the films!") and to serving the best interest of each film and filmmaker, even if that interest falls outside the realm of Sundance itself.
"Our job is to see and track talent, and we're watching your film," says Hoyle. Even if Sundance can't program every one of the 14,000+ films submitted each year, programmers often recommend their favorites to other festivals.
"It's incredibly not political," Hoyle concludes. "We may be advocating for you and we don't even know you. And you don't even know we're doing it!"

TYPES OF FILMS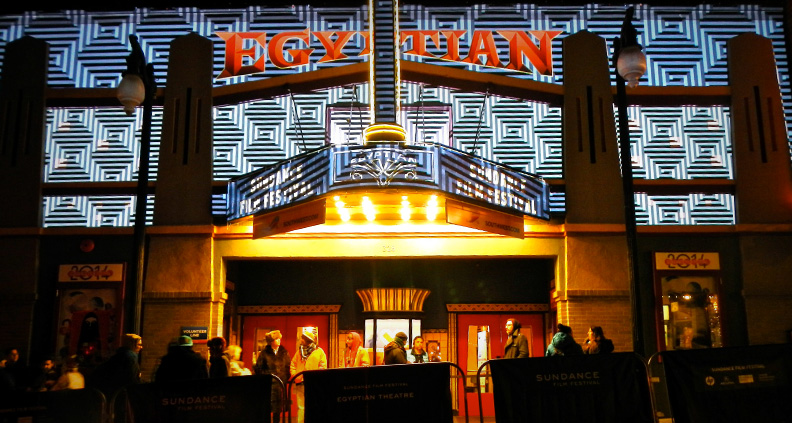 What's an example of a "Sundance film"? Little Miss Sunshine? Sex, Lies and Videotape? Napoleon Dynamite? The quirky American coming-of-age story has seen a lot of attention at Sundance, but Hoyle asserts that plenty of films get programmed that don't fit this description.
"Things that are fresh. Things that have cohesive vision. Things that are bold. Things that are obviously independent." These are all high on Hoyle's list of desirable qualities in a film. But still, he hesitates to draw a line between what is and isn't programmable.
Another important value-add for features is World Premiere status. While Sundance does program a handful of films that have already been screened publicly, 80-90% have not. In keeping with its commitment to discovery–and to offer that discovery to all who attend, from press to general audiences–the festival is able to attract a high volume of visitors year after year, since it's the first time anyone has seen these films.

DO'S AND DON'Ts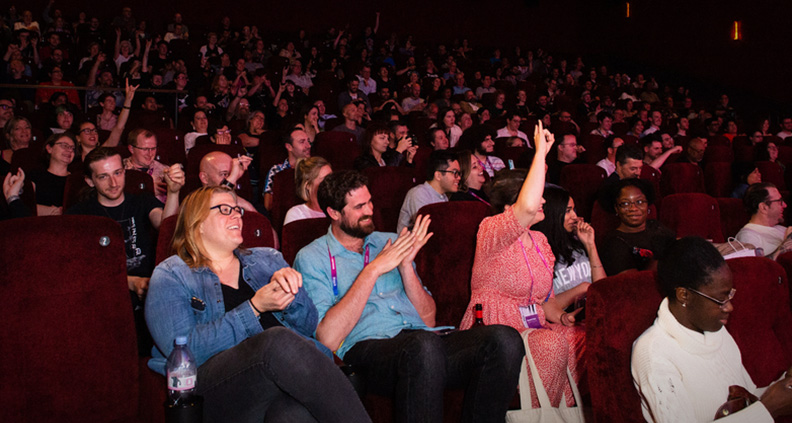 What mistakes to avoid when submitting to Sundance? "Mistake is an impossible word," says Hoyle. Both programmers highlight the importance of nailing a story that you want to tell. Rough cuts and fine cuts are readily accepted and expected; no need to wait until you have the color, music and effects all dialed in. "We are practiced and expert at understanding how that [post production] will round up."
So should you slave over your written application and pulled quotes? "I read the supplemental info just because I'm curious," says Sharma. Programmers appreciate hearing the filmmaker's perspective, but most activity on your submission relates to watching your film.
Does it matter whether you submit early or slide in under the final deadline? No. But early submission is desirable, if only for the sake of a programmer's viewing time. "Be honest," Sharma adds, "is turning it in later going to really make it better?" It's helpful to note if sound editing is still underway, or that the color correction is not done, but if you are proud of what you've made and it feels ready for the eyes of others, don't hesitate.

In the 90 minutes of discussion, plenty of valuable insight was shared, including discussion on the impact of AI and the current union strikes. But the evening ended with hope and humanity.
When asked if getting into Sundance requires that you know somebody, Hoyle simultaneously pushed back and pulled forward. "It's not necessary to know one of us…Our hope–and a huge part of our efforts in all of the off-season–is to know you." It helps programmers understand how artists work and what to expect. "We try to have our process be pretty human."
What's the best way to meet a Sundance programmer? Send an email and invite them to coffee (programming@sundance.org). "Programmers love for someone to buy them coffee," Wilson, who knows from experience, quips with a grin.
Sundance Film Festival final submission deadlines: September 4 for short films, September 25 for feature films.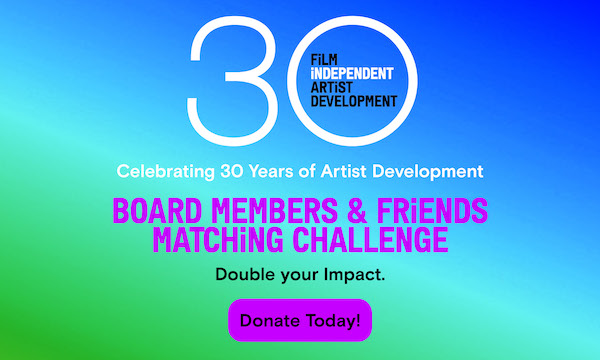 Film Independent promotes unique independent voices, providing a wide variety of resources to help filmmakers create and advance new work. Learn more online and become a Member of Film Independent today.
Keep up with Film Independent…