The 2018 LA Film Festival is Sooner Than You Think. News and Updates.
How different were you at age 24 than you were at 16, or 20 or even 23? Probably a lot: different tastes, different hangout spots, different fashions and (most importantly) different ideas about what you are and what you want to do. Entering this meaty middle part of our 20s is, for many of us, our first real opportunity to usher our adult personalities out of Beta-testing and finally assert our place in the world. And speaking of, hey look: the LA Film Festival is celebrating its 24th year in 2018—with oodles of fresh new changes in store.
The first big change you already know: that the LA Film Festival is moving to September. Perhaps you've noticed that we haven't been posting any pictures or videos or blogs about it so far? That's because nothing's happened yet. But! It will. Specifically from September 20-28. Now go, block out your calendar.
But that's hardly the only change or the biggest. Today, we're psyched to kick off our purposefully belated Festival season in earnest with a raft of exciting special programming announcements, as well as updated information about pass sales, partnerships and just where exactly you'll be able to find us.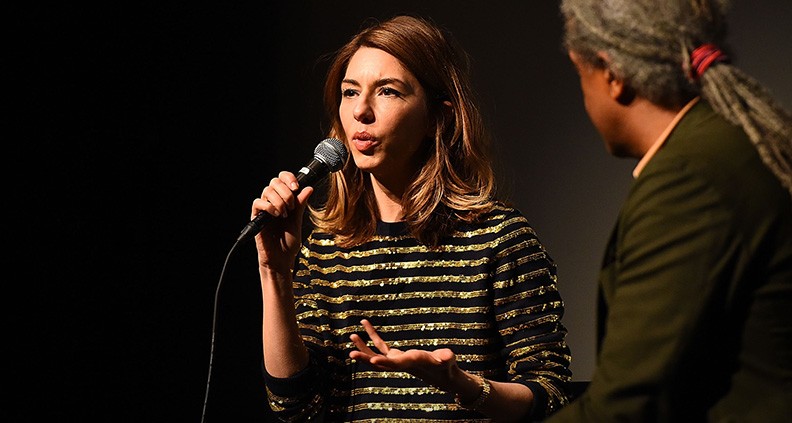 As Festival Director Jennifer Cochis puts it: "The evolution of the LA Film Festival continues!" So if you like immersive storytelling, passionate discussions about industry inclusion, documentaries or celebrating the 25th birthday of Film Independent's signature diversity program Project Involve, keep reading…
And don't forget: stay tuned to our Facebook, Twitter, Instagram and this very blog for regular updates as Festival season approaches.
WE HAVE A NEW IMMERSIVE PROGRAM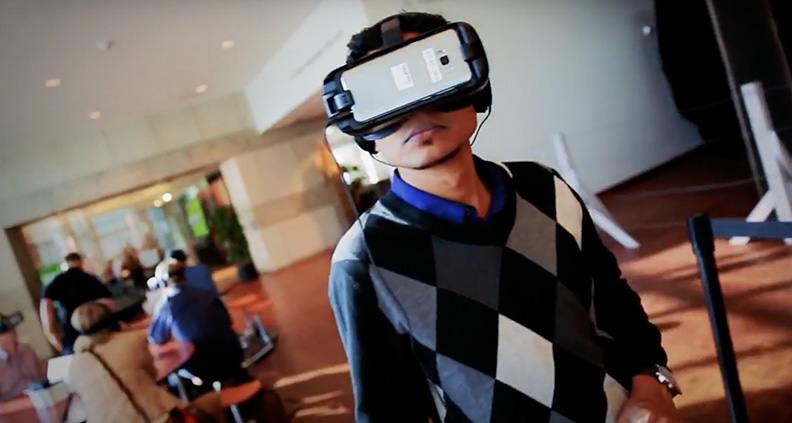 Unless you've been living under a two-dimensional rock these past few years, then you already know that a large part of the future of cinema lays in immersive storytelling. Maybe that thrills you. Or maybe it fills you with trepidation. Either way it's happening. So why not get acquainted with some of the very best work being done in VR, AR, 360 and AI today—courtesy of Jacqueline Lyanga, and in partnership with Loyola Marymount University School of Film and Television.
The LA Film Festival's new Immersive Program will be a two-day experience, open to the public, taking place the weekend of September 22-23, directly in the heart of LA's rapidly growing "Silicon Beach" district in Playa Vista at the brand-new LMU campus. Lyanga (a former Director of AFI Fest) will act as the Festival's Guest Director, VR and Immersive Storytelling—curating the crème of the game-engine-rendered crop to showcase the boldest and most exemplary new work being done in this fascinating new medium.
Said Jennifer Cochis, "[Jacqueline Lyanga] is a talented and distinguished tastemaker in our global festival community. The pieces and experiences she will curate are not just of the moment; these are the storytellers of the future."
Start doing those neck exercises now—you'll want to spend a lot of time in the headset. But the best part? The Immersive Program will be FREE to all.
CONTINUING OUR COMMITMENT TO INCLUSION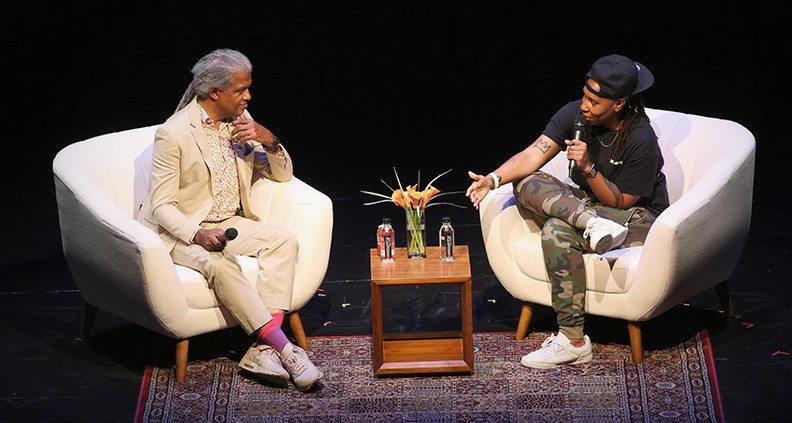 A primary focus of the LA Film Festival has always been the conversation around inclusion in the film industry. This year, the Festival is evolving this discussion to launch We The People: a participatory, solution-oriented two-day summit featuring both panels and keynote speakers—taking place September 22-23 at the Writers Guild Theater in Los Angeles.
And, as you can imagine, there is a lot to talk about this year—ranging from the state of the entertainment industry's inclusion efforts both in front of and behind the camera as well as how women, immigrants, Muslims, LGBTQ+, Native American, people with disabilities and people of color are represented in the media. Says Cochis: "We The People will allow [the LA Film Festival] to continue to be leaders within the broader industry dialogue and work toward solutions for parity across Hollywood."
Stay tuned for further announcements about the subject of each individual panel and keynote. In the meantime, we can tell you that panelists will include Tre'vell Anderson (LA Times), Russell Boast (president, CSA), Kate Hagan (The Black List), Teresa Huang (SEAL Team), Our Lady J (Pose), Franklin Leonard (The Black List), Nic Novicki (Founder Easterseals Disability Film Challenge), Natasha Rottweil (Insecure), Krista Suh (Co-Founder of Pussyhat movement), Steven James Tingus (board member, RespectAbility), Gail Williamson (talent agent, KMR & Associates), with more to be announced soon.
DO YOU LOVE DOCUMENTARIES? GOOD!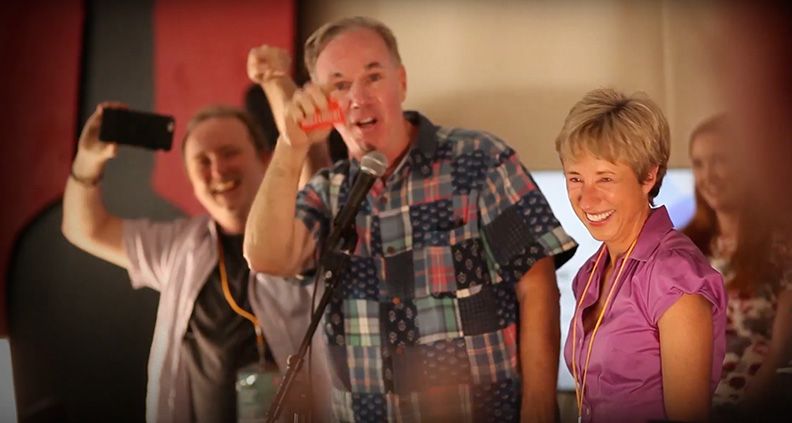 A quick audit of the average modern citizen's Netflix consumption will undoubtedly reveal an absurdly high percentage of documentary content. Fact is: people love nonfiction storytelling. And who are we to deny the whims of the marketplace? Which is why we're excited to announce a new partnership with the International Documentary Association (IDA) to expand Film Independent and the LA Film Festival's support of the documentary community.
For the first time ever, the LA Film Festival will be offering a Documentary Pass as one of the many pass tiers available at this year's Festival. So if you love compelling stories, bold characters and dramatic storytelling and for some reason hate actors and screenplays, then boy-oh-boy do we have a pass tier for you.
To make it easy, this year our documentary programming will be centered at the ArcLight Cinemas Hollywood. All the better for the ease and convenience of our Documentary Pass holdees, as well as attendees of the IDA's annual Getting Real conference, held concurrently. LA Film Festival Documentary Pass holders will receive a discount to attend Getting Real events—and vice-versa. Very cool.
But let's say you don't just like to watch documentaries, you like to make them as well. Well, lucky for you we're also launching a documentary track at our annual Fast Track film financing market at the Festival. Ka-ching!
PROJECT INVOVLVE'S 25
TH

 BIRTHDAY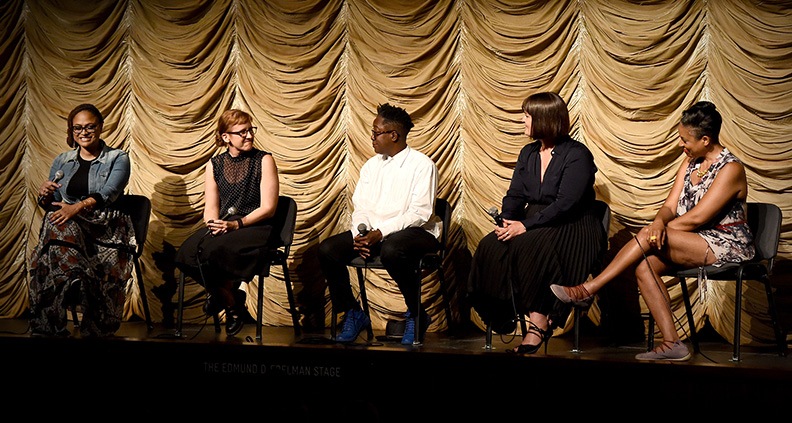 Only one year older than the LA Film Festival itself, Film Independent's signature mentorship initiative for underrepresented voices in the industry—that's right, we're talking about Project Involve—turns 25 this year.
To kick-off our official celebration of the program's quarter-century, on Saturday, September 22 we'll be hosting a benefit dinner honoring some of PI's most distinguished alums—Fellows Effie T. Brown (Real Women Have Curves, Dear White People), Jon M. Chu (GI Joe: Retaliation, Crazy Rich Asians), Cherien Dabis (Amreeka, Empire). Also slated to be in attendance is MACRO's Founder & CEO Charles D. King (Mudbound, Fences). The event will be chaired by longtime program Chaz Ebert.
The benefit dinner will take place at the home of Catharine and Jeffrey Soros. Sounds like it might be fun, right? We bet it will be! For information on tickets and table sales, please contact Jennifer Murby—staff directory located here.
And if you're planning to come to the Festival when things kick off on September 20, consider checking out a special Opening Night screening of PI shorts.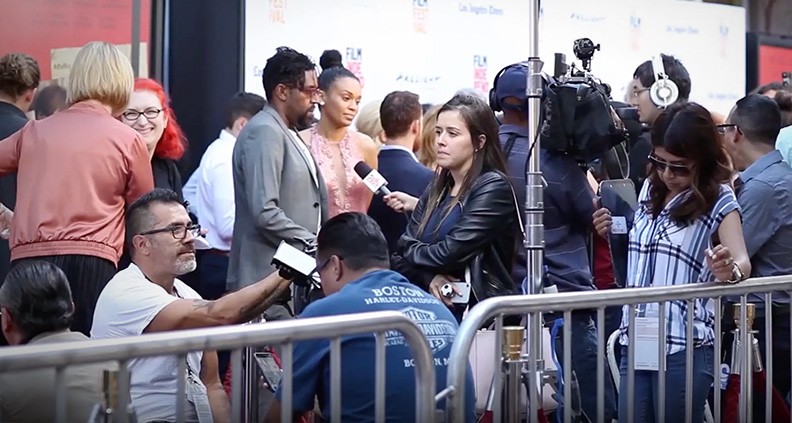 The 2018 LA Film Festival takes place September 20-28. Venues include the ArcLight Cinemas in Culver City, Hollywood and Santa Monica, as well as the new Loyola Marymount Playa Vista campus, the Wallis Annenberg Center for the Performing Arts and the Writers Guild Theater in Los Angeles.
Festival passes go on sale to Film Independent Members on July 24 and to the general public on July 31 at lafilmfestival.com. The Festival's Competition Program will be announced on July 31.
Presenting Media Sponsor is Los Angeles Times. Platinum Sponsors are American Airlines, EFILM | Deluxe and HBO. The University Sponsor is Loyola Marymount University School of Film and Television. Festival Supporters are Directors Guild of America, eTech Rentals, Kona Productions, TREETI and Visit Seattle. Festival Affiliates are 21st Century Fox Global Inclusion, ATK Audiotek, SAGindie and Writers Guild of America, West. Additional support provided by National Endowment for the Arts. IMDbPro is the Official Industry Resource. CITI is the Official Credit Card. Getty Images is the Official Photographer.