The Doc Life: 'Kifaru' Award-Winner Shares Festival Experiences and Key Takeaways
Each month in The Doc Life, Film Independent blogger Anthony Ferranti dives deep into the how's and why's of nonfiction filmmaking, featuring advice and hard-won insight from top veteran and emerging documentarians. Enjoy!
***
Summer is here! And as temperatures soar there's no better time to crank up the AC, plant yourself at your editing station and grind out those much-needed hours to get your film ready for festival submissions. In fact, deadlines loom for a handful of major festivals that could serve as the perfect venue to premiere your doc. And who knows? If things go really well, your film might walk away with an award (or two) and possibly even that ever-elusive distribution deal. So forget the beach—it's time to get to work!
In a previous column, I had the pleasure of interviewing Tim Horsburgh, the Director of Communications and Distribution at Kartemquin Films. We discussed many topics regarding distribution for documentary films. But one topic in particular stuck with me: the truly important role that film festivals play in landing a distribution deal. So for this month, I spent some time speaking with first-time documentary feature director David Hambridge about his festival experiences with his new film Kifaru.
We spoke about his five-year filmmaking journey at the Ol Pejeta nature conservancy in Kenya, following two young recruits in the rhino caretaker unit tasked with the care and protection of "Sudan," the last male northern white rhino in the world. The film received the Grand Jury Prize and Audience Award at the 2019 Slamdance Film Festival as well as the Feature Audience Award Feature and Environmental Award at this year's Full Frame Documentary Film Festival.
FOUR YEARS IN KENYA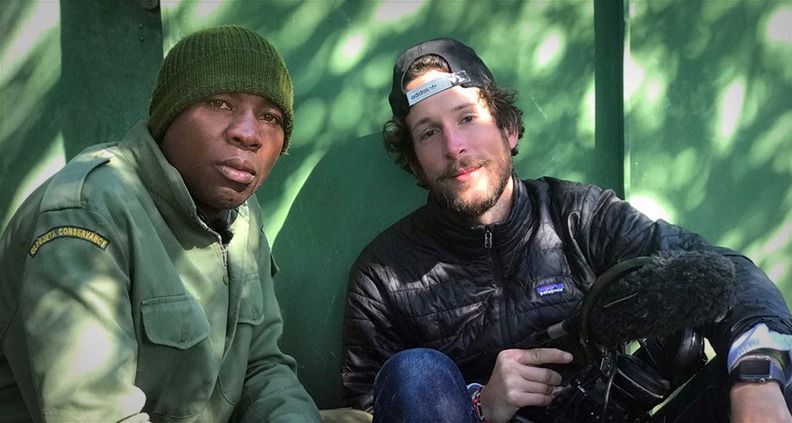 While shooting Kifaru, Hambridge made approximately nine trips to Kenya over the course of about four years. "Kenya was a great landscape. It's really a utopia to make a documentary—aside from the fact that logistics aren't easy," he said. "You can run out of gas or get a flat tire, but after a couple of trips you learn the tricks to get around. And after a while I kind of became like family; I was staying on the guys' couches and even drove one of them to the hospital when they were having their first-born."
It was this deeper connection to both his subject and the landscape of Kenya that Hambridge credits with helping to maintain his commitment and drive for the project, even when resources became a challenge. The result? The first (and most obvious) step in any documentary-maker's successful festival journey: having a quality film to show.
CONSIDER YOUR FILM'S RELEVANCE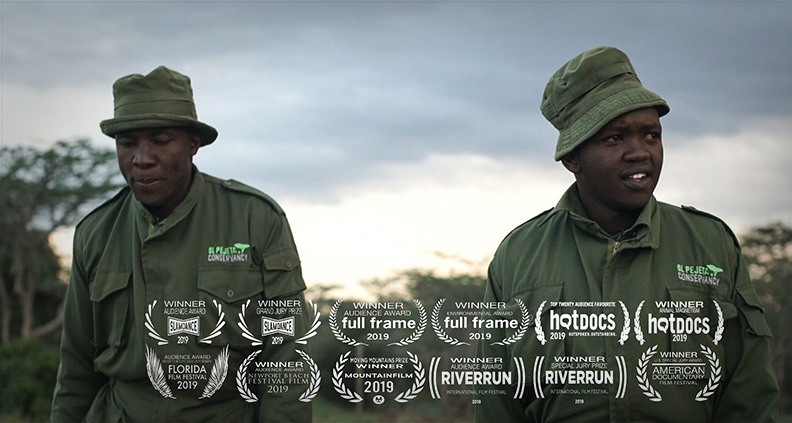 [NOTE: details about the events of Kifaru ahead] "I knew that was the ending for the documentary. This was the last animal of its kind, caught on film going extinct," he said. Sudan the rhino died on March 19, 2018, while Hambridge was on location filming. The animal collapsed and was eventually euthanized, with news of his passing becoming an international news story. So: Hambridge and producer Andrew H. Brown decided this was the optimum time to begin submitting their film to festivals.
Although timing was tight, they submitted to both Sundance and Slamdance with a work-in-progress cut, which they had been working on for months while continuing to shoot. They felt they had a cut that was good enough. Slamdance had been Brown's choice for their premiere; as Hambridge said: "I trusted him, and it worked out."
FIND THE FESTIVAL THAT FITS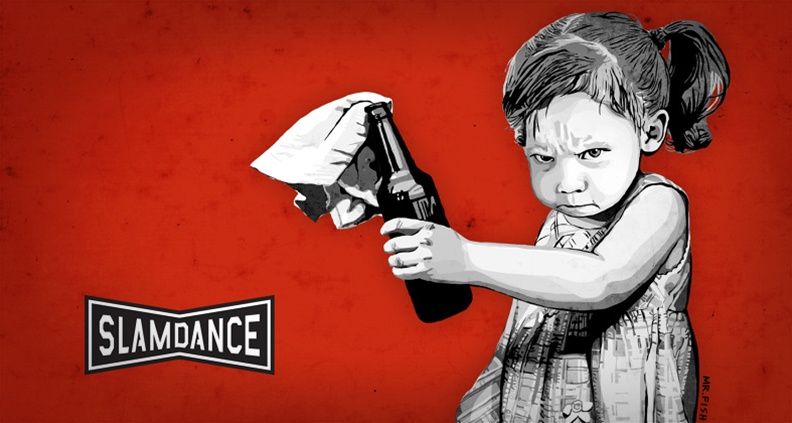 "To me Slamdance is an independent-filmmaker-championing festival," said Hambridge. "They might not be the biggest when compared to Sundance, but the community and the support is so strong. If you don't have a large financial backing behind you—which we didn't—it might make [more] sense." Connecting with the film community can be a big deal for an up and coming filmmaker.
Filmmaking is a collaborative process. It's an oft-repeated saying, but filmmaking can also be a very isolating endeavor. But film festivals bring artists and audiences together, in a celebratory environment where they can share a love for cinema and talk about the craft—a valuable opportunity that the Kifaru crew took full advantage of at Slamdance.
"We meet a lot of young up-and-coming filmmakers, and I got a lot of great feedback from directors that I admire. You're screening in the same theaters and going to each other's movies." And it all takes place in Park City in late January, when the town becomes the Mecca of independent cinema.
GETTING YOUR FILM INTO FOCUS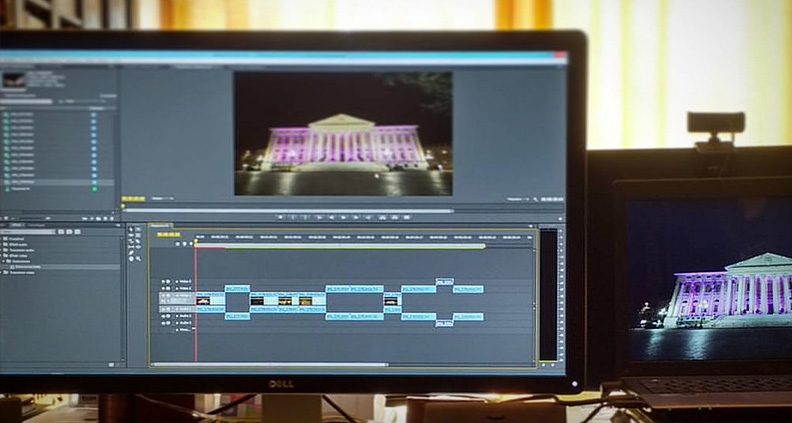 "The festivals are also an excellent opportunity to gain a clearer picture of how your film is perceived—and understood—by audiences, the entertainment press and filmmaking community." Hambridge went on to suggest that a filmmaker can take this valuable feedback and continue editing to further improve character arcs and craft the film to be more commercially viable and accessible to wider audiences.
"I want my film to be seen by everyone. I want to get my film onto a big platform." So even as Hambridge continues to seek mass distribution (with the help of a sales team at Submarine Entertainment) he is still continuing to refine his film. "Some people say, 'Put it down. It's done man,'" he says. "But until the film is distributed and I know where it's going to live, my job isn't done."
YOUR BIG MARKETING PUSH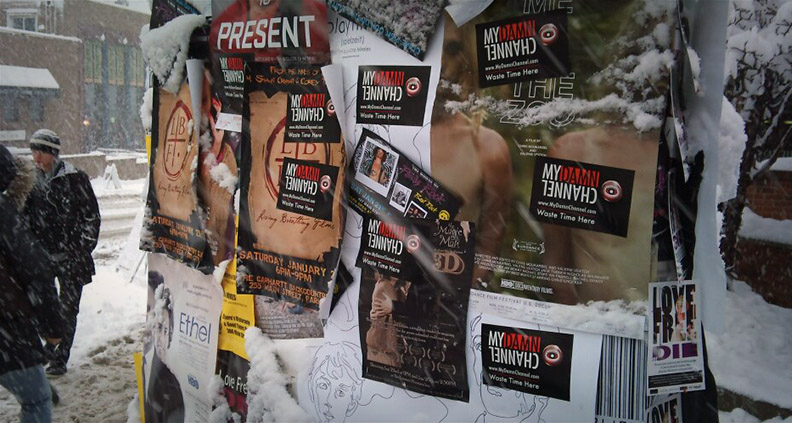 We call it the entertainment business for a reason. Meaning that a majority of your time at festivals should be geared towards talking about your film—or selling it, essentially. Says Hambridge: "You have to realize that [the festival] is a big marketing push. You have to do it, there's no way around it." I then asked him what advice he has for filmmakers preparing to take on the festival circuit.
"I think it's important to really have a well put together press kit. Have some of your best scenes ready to show. Have a lookbook that explains everything: the plot, director's statement, synopsis, character bios." He added: "We give a production background and describe where we were filming. Be open to the experience and be adaptable. Know your story to where you can explain it visually and be able to tell someone why you made the film and why it can be significant to audiences around the world."
To learn more about Kifaru, click here.
Get More Involved…
[Header: on location filming Kifaru, photo from www.kifaruthefilm.com]