The Must-List: 13 Spirit Award Nominated (and Winning) Horror Titles. So Scary!
It's the one week each year where, when one is on their daily walk and casually stumbles upon a man dressed in a full-body tan jumpsuit splattered with blood, one simply thinks "this is perfectly fine" and keeps on walking. That's right: the ghosts and goblins and Joe Exotics (or the "Flamboyant Rural Zookeepers," per our off-brand Spirit outlets packaging) are out in full force for their yearly Halloween rituals, in a year that, let's face it, has already been plenty scary.
Of course, aside from gorging oneself on candy, everyone's favorite part of the Halloween season is the opportunity it presents to binge-watch our favorite horror movies, be they silly-scary (Hocus Pocus), fun-scary (Trick R Treat), scary-scary (The Evil Dead) or the really scary-scary (Fox News.) In fact, horror movies have long been an integral part of the indie film ecosystem—turning miniscule budgets into huge box office numbers and launching the careers of some of our favorite filmmakers. And sometimes they even win awards.
In this very special (and possibly haunted!) Must-List, we're highlighting 13 unlikely horror titles that have been certified "awards worthy" by our own Film Independent Spirit Awards, boasting a plethora of nods and wins. Boo!
THE WITCH (2015)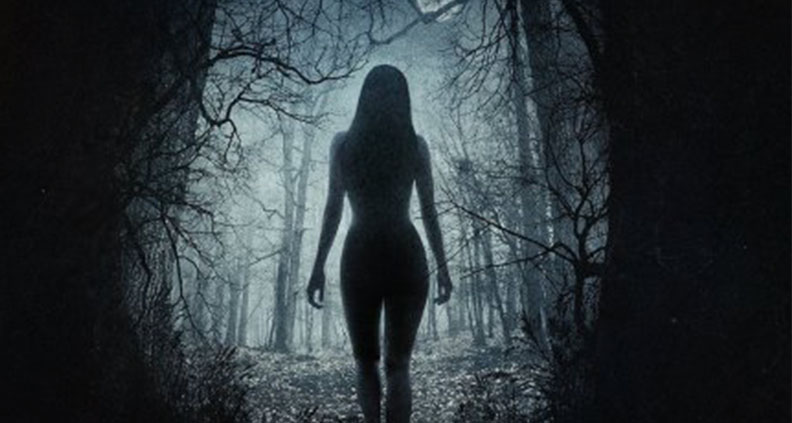 Written & Directed: Robert Eggers
Producers: Rodrigo Teixeira, Daniel Bekerman, Lars Knudsen, Jodi Redmond, Jay Van Hoy
Starring: Anya Taylor-Joy, Ralph Ineson, Kate Dickie, Harvey Scrimshaw
Why We Love It: No—writer/director Robert Eggers didn't just break the "W" on his keyboard when emailing A24's marketing department. In fact, the stylized typography of The VVitch (as the film's key art call it) is just another exacting detail contributing to the atmospheric world-building of Eggers' 17th-century cautionary tale about the dangers of goat ownership. Starring indie darling Anya Taylor-Joy in one of her earliest roles, the occult tale earned Eggers Spirit Award wins for Best First Screenplay and Best First Feature in 2016.
Where to Watch: Amazon Prime
THE VAST OF NIGHT (2019)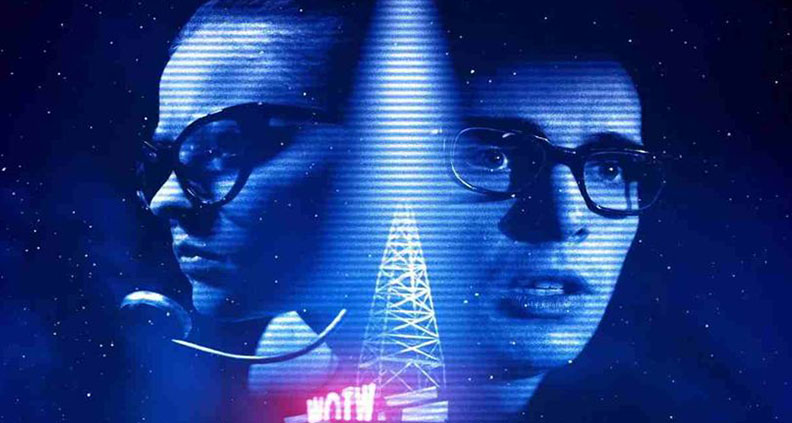 Written & Directed: Andrew Patterson
Producers: James Montague, Melissa Kirkendall, Adam Dietrich
Starring: Sierra McCormick, Jake Horowitz
Why We Love It: Widely acclaimed as one of the best low-budget debuts of recent memory, Andrew Patterson's spooky sci-fi thriller earned a Best First Screenplay nod at the 35th Film Independent Spirit Awards earlier this year. Set in 1950s New Mexico, the story follows a pair of young radio station employees (Sierra McCormick and Jake Horowitz) who stumble upon mysterious—and possibly extraterrestrial—radio frequency. Recommended for fans of creepy UFO classics like Fire in the Sky and Midnight Special.
Where to Watch: Amazon Prime
GET OUT (2017)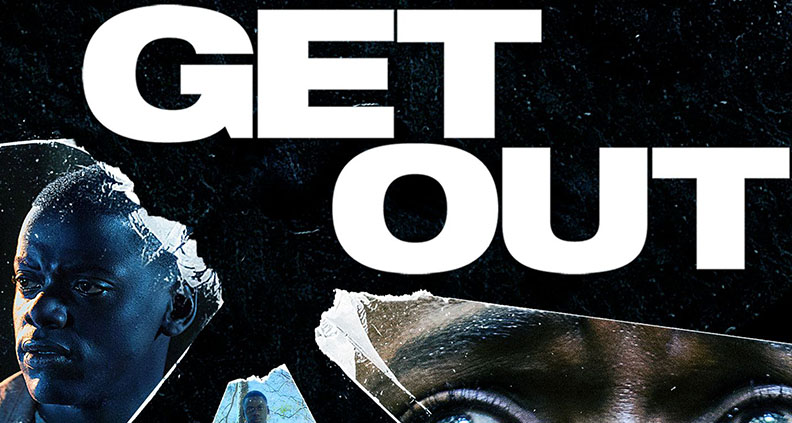 Written & Directed: Jordan Peele
Producers: Sean McKittrick, Jason Blum, Edward H. Hamm Jr.
Starring: Daniel Kaluuya, Allison Williams, Bradley Whitford, Catherine Keener
Why We Love It: One of the most culturally and commercially important horror movies of the 2010s, Jordan Peele's Get Out hardly needs an introduction. The film—which cemented Peele's transition from TV funnyman to horror icon—won big in 2018 taking home Spirit Award wins for Best Feature and Best Director. Tackling weighty issues ranging from the fetishization of Black culture to the commodification of Black bodies, Get Out somehow manages to be scary, fun and trenchant all at the same time (we're fans of Peele's follow-up Us, too.)
Where to Watch: Amazon Prime
BONE TOMAHAWK (2015)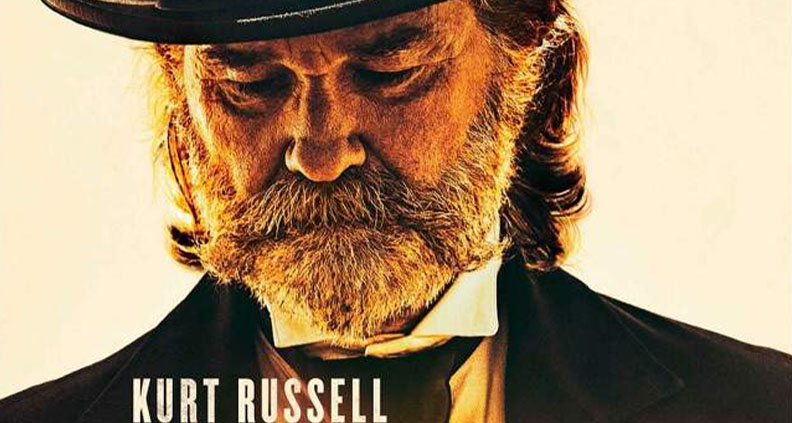 Written & Directed: S. Craig Zahler
Producers: Jack Heller, Dallas Sonnier
Starring: Kurt Russell, Patrick Wilson, Matthew Fox, Richard Jenkins
Why We Love It: If you like your Westerns brutal AF, look no further than novelist-turned-filmmaker S. Craig Zahler's gory 2015 directorial debut, which earned Best Screenplay and Best Supporting Actor (for Richard Jenkins) nominations at the Spirit Awards in 2016. Zahler's transgressive mash-up of The Searchers and The Hills Have Eyes is, frankly, more than a little problematic. But that doesn't mean it isn't effective. We can't guarantee you won't be offended, but we can guarantee you'll never look at a kazoo the same way again.
Where to Watch: Hulu
HEREDITARY (2018)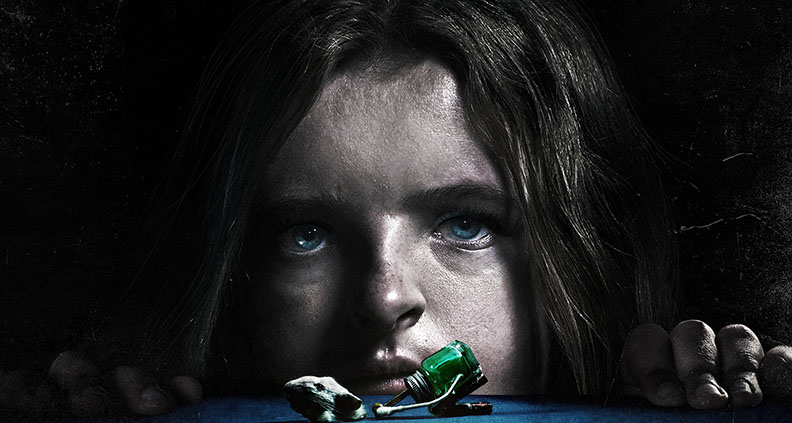 Written & Directed: Ari Aster
Producers: Kevin Frakes, Lars Knudsen, Buddy Patrick
Starring: Toni Collette, Alex Wolff, Milly Shapiro, Ann Dowd
Why We Love It: Sure, Ari Aster's debut chilled audiences to the bone with its gore—we certainly don't put our head out car windows anymore—but even more upsetting than that was the film's emotional brutality, charting the disintegration of an upper-middle-class suburban family after the shocking death of its youngest child. The fact that occult machinations are also at work is almost secondary to starkness of the grieving process, most wrenchingly portrayed by Best Female Lead nominee Toni Collette; Aster was also nominated for Best First Feature.
Where to Watch: Amazon Prime
MANDY (2018)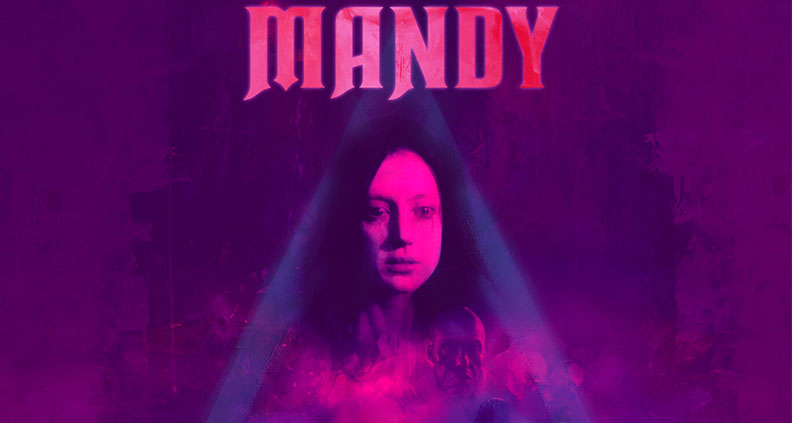 Written & Directed: Panos Cosmatos
Producers: Elijah Wood, Daniel Noah, Josh C. Waller, Adrian Politowski, Martin Metz, Nate Bolotin
Starring: Nicolas Cage, Andrea Riseborough
Why We Love It: Nominated for Best Cinematography at in 2019, Panos Cosmatos' psychedelic revenge-thriller feels like an early-1980s heavy metal album cover come to life—packed wall-to-wall with absurdist nightmare imagery ranging, including (but not limited to) apocalypse bikers, woozy drug trips, sinister occult rituals, chainsaw fights, a cheddar goblin (!) and much more. The plot hardly matters. Let's just say you do not want to make Nic Cage angry.
Where to Watch: Amazon Prime
IT FOLLOWS (2014)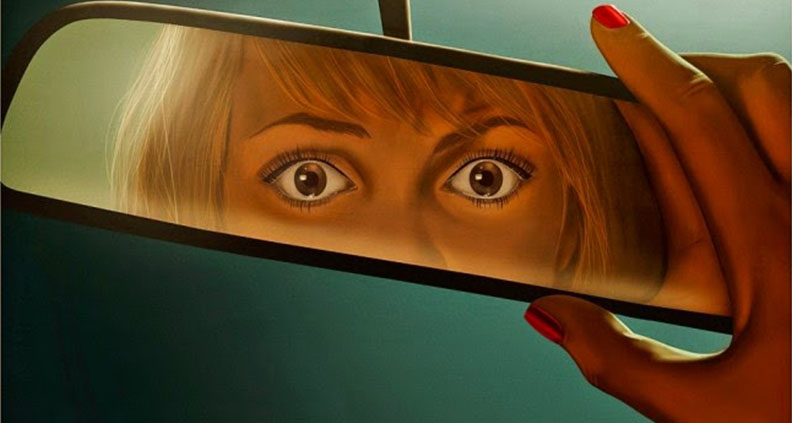 Written & Directed: David Robert Mitchell
Producers: Rebecca Green, Laura D. Smith, David Kaplan, Erik Rommesmo, P. Jennifer Dana
Starring: Maika Monroe, Keir Gilchrist, Daniel Zovatto, Jake Weary, Olivia Luccardi
Why We Love It: Produced by Fi Creative Advisor Rebecca Green and written and directed by David Robert Mitchell, It Follows is one of the most original (and scariest) horror movies of the 2010s. Maika Monroe's teen protagonist must stay one step—literally—ahead of a mysterious shape-shifting evil whose attentions are passed from carrier to carrier through sex. The film was nominated for three 2016 Spirit Awards: Best Cinematography, Best Editing and Best Director.
Where to Watch: Hulu
SUSPIRIA (2018)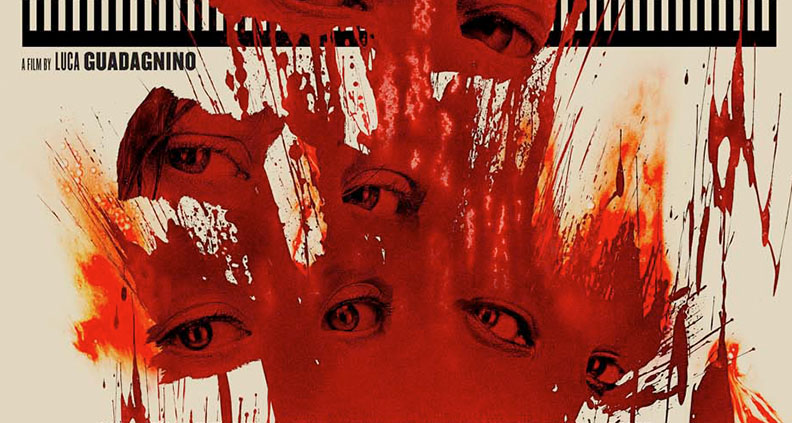 Directed by: Luca Guadagnino
Screenplay by: David Kajganich
Producers: Marco Morabito, Brad Fischer, Silvia Venturini Fendi, Francesco Melzi d'Eril, William Sherak, Gabriele Moratti
Starring: Dakota Johnson, Tilda Swinton, Mia Goth, Angela Winkler, Ingrid Caven, Elena Fokina, Sylvie Testud, Renee Soutendijk, Christine LeBoutte
Why We Love It: Director Luca Guadagnino's Call Me by Your Name follow-up was an unlikely remake of Dario Argento's 1977 giallo—or at least giallo-adjacent—classic Suspiria. Guadagnino's Dakota Johnson-starring reimagining dives even deeper into the internal politics of its witches' coven (masquerading as a prestigious ballet school) and juices the political subtext by setting the story against the backdrop of developing tensions between East and West Germany. The film won the Robert Altman Award for best ensemble cast in 2019.
Where to Watch: Amazon Prime
THE LIGHTHOUSE (2019)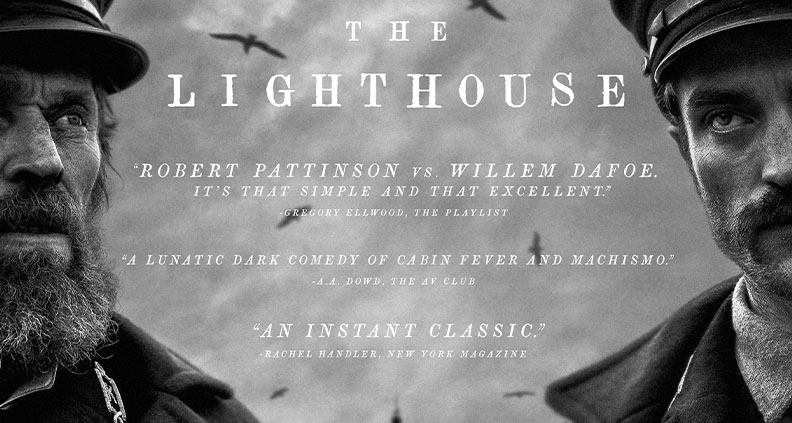 Written & Directed: Robert Eggers
Producers: Rodrigo Teixeira, Jay Van Hoy, Lourenco Sant' Anna, Youree Henley
Starring: Willem Dafoe, Robert Pattinson
Why We Love It: Willem Dafoe took home a Best Supporting Male Spirit Award for his half of this demented two-hander—co-starring alongside Robert Pattinson as an elderly "wickie" who's been in his post for way, way too long. The arrival of Pattinson's new trainee shakes up the older lighthouse keeper's lonely routine, and the two men begin to egg each other on further and further into the depths of madness, assisted in no small part by copious bottles of high-proof spirits, zombie seagulls and (naturally) a phantasmagorical mermaid.
Where to Watch: Amazon Prime
THE LAST EXORCISM (2010)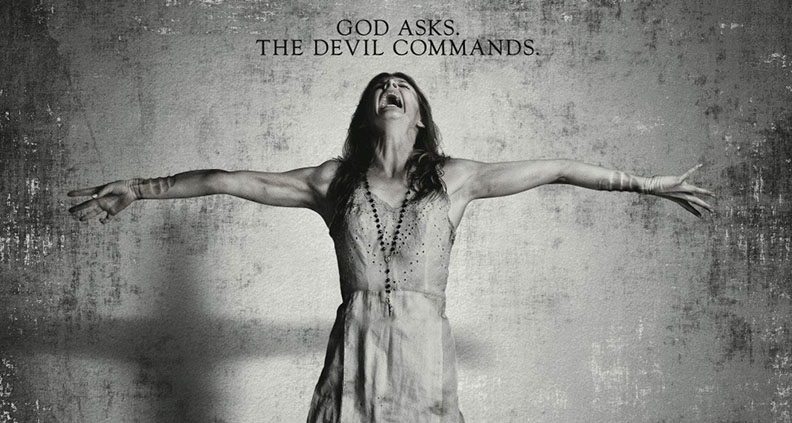 Directed by: Daniel Stamm
Written by: Huck Botko, Andrew Gurland
Producers: Eric Newman, Eli Roth, Marc Abraham, Thomas A. Bliss
Starring: Patrick Fabian, Ashley Bell
Why We Love It: Nominated for Best First Feature and Best Supporting Female for Ashley Bell in 2011, The Last Exorcism was one of the biggest sleeper hits of 2010. The film follows a burned-out evangelical minister as he takes on one final assignment: attempting to drive the devil out from the body of a young farm girl. Shot in the found-footage style that dominated genre film in the 2000s, the movie grossed an eventual $67 million off a $1.8 million budget.
Where to Watch: Hulu
PARANORMAL ACTIVITY (2007)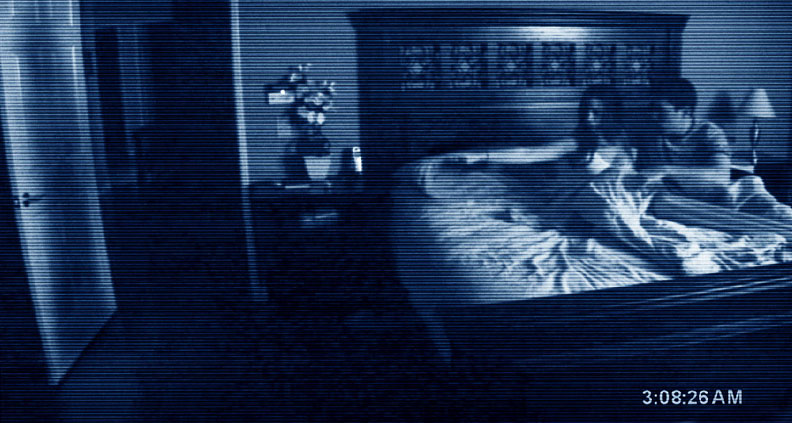 Written & Directed: Oren Peli
Producer: Oren Peli
Starring: Katie Featherston, Micah Sloat
Why We Love It: Would you believe that one of the most profitable horror franchises of the 21st century began existence as a Spirit Award-nominated indie? In 2007, Oren Peli's slow-burn found footage shocker frightened audiences into never taking any unoccupied part of the frame for granted—turning the film's scant production resources into an asset by doubling-down on the sparse claustrophobia of its haunted-house premise. The movie that launched a thousand sharp gasps was nominated for Best First Feature in 2009.
Where to Watch: Hulu
A GIRL WALKS HOME ALONE AT NIGHT (2014)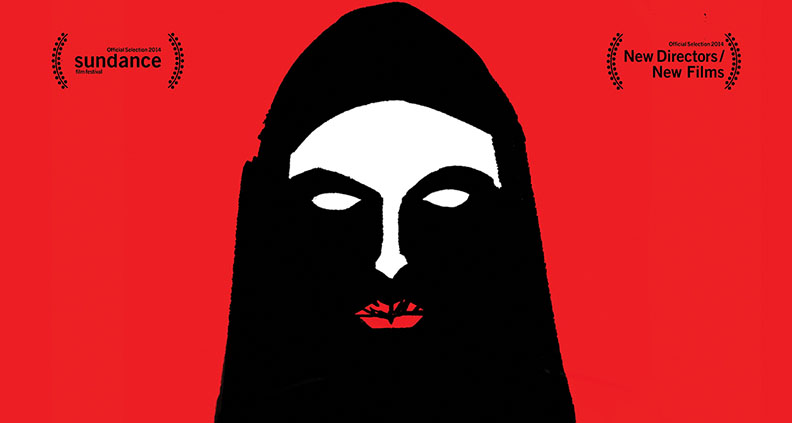 Written & Directed: Ana Lily Amirpour
Producers: Justin Begnaud, Sina Sayya
Starring: Shelia Vand, Arash Marandi, Mozhan Marnò, Marshall Manesh, Dominic Rains
Why We Love It: More moody and atmospheric than outright terrifying, Ana Lily Amirpour's black-and-white feature debut features an all-Arab cast in the stylish, largely wordless tale of a lonely vampire (Shelia Vand) silently stalking the streets of a nuked-out Bakersfield—looking for a human connection and delicious, delicious blood in equal measure. Distributed by Vice Films, the movie was nominated for three Spirit Awards in 2015: Best First Feature, Best Cinematography and the Someone to Watch Award, for Amirpour.
Where to Watch: Amazon Prime
THE KILLING OF A SACRED DEER (2017)
Directed by: Yorgos Lanthimos
Written by: Yorgos Lanthimos, Efthymis Filippou
Producers: Ed Guiney, Yorgos Lanthimos
Starring: Colin Farrell, Nicole Kidman, Barry Keoghan
Why We Love It: Before he hit the big time chronicling the sex lives and lupine pet care habits of ancient monarchs, Greek madman Yorgos Lanthimos cut his teeth on a succession of disturbing, idiosyncratic movies whose absurd (and often fantastical) premises belied their overwhelming sense of dread. The most horror-ish of the run—which also includes Dogtooth (2009) and The Lobster (2015)—was 2017's The Killing of a Sacred Deer: a dark stylish fable that's a metaphor for… well, something. Whatever it is, it's creepy as hell. The film was nominated for Best Supporting Male (Barry Keoghan) and Best Cinematography in 2018.
Where to Watch: Netflix
Film Independent promotes unique independent voices by helping filmmakers create and advance new work. To become a Member of Film Independent, just click here. To support us with a donation, click here.
To learn more about the Film Independent Spirit Awards—including how to vote for next year's winners, screeners and other Member benefits—click here.
More Film Independent…