The Must-List: Five (or Six) Times When Directors Remade Their Own Films
Ask anyone who's ever been on the losing end of a train-wreck haircut, or who's ever ordered the day-old tilapia (instead of the beef) on a transcontinental flight with only one economy-class bathroom: second chances are hard to come by. And as rare an opportunity as it is to actually get to make your film in the first place, getting to make it for a second time is even rarer. But it does happen, more often than you might expect.
There are a variety of reasons why a filmmaker might remake their own film. Sometimes, a director may feel like for whatever reason, he or she didn't quite nail it the first time around. Other times, Hollywood gives a successful overseas filmmaker the chance to translate their foreign-language hit for the U.S. And very occasionally, a filmmaker imagines that an updated, re-contextualized version of their own story will lend an added dimension of meaning to both.
With Gloria Bell—the Julianne Moore-starring English-language remake of his own 2013 Spanish-language Chilean hit Gloria—now hitting theaters, Film Independent Spirit Award-winning auteur Sebastián Lelio is just the latest director to boldly follow in a tradition that hasn't always yielded fruitful results.
But it got us thinking: what are some examples of other directors who have remade their own films, and what have the results been? Let's take a look…
THE MAN WHO KNEW TOO MUCH (1934 & 1956)
Director: Alfred Hitchcock
Starring: Leslie Banks, Edna Best, Peter Lorre (1934); James Stewart, Doris Day, Bernard Miles (1956)
Where You Can Watch: Amazon, Criterion DVD/Blu-Ray (1934); iTunes, Google Play, Vudu, Amazon Prime (1956)
Genre: Espionage thriller
What's the deal? Legendary director and acknowledged "Master of Suspense" Alfred Hitchcock had two distinct periods of his career: his early UK-based period (encompassing both silent and early sound films) and later WWII-era and post-WWII-era Hollywood run, which hit its peak in the 1950s and early 1960s with such titles as Psycho, Vertigo and North By Northwest. But the globe-hopping spy thriller The Man Who Knew Too Much is the only title to span both major eras, appearing first in 1934 with Leslie Banks and Edna Best and then again in 1956 with James Stewart and Doris Day. Hitchcock was allegedly looking to get out of his contract with Paramount Studios quickly and looked within his own filmography in order to find of a piece of turn-key material ready to go. But both versions are great—telling the story of a foreign couple's misbegotten vacation abroad, in which their child is kidnapped as part of a complex assassination plot.
VANISHING (SPOORLOOS) / THE VANISHING (1988 & 1993)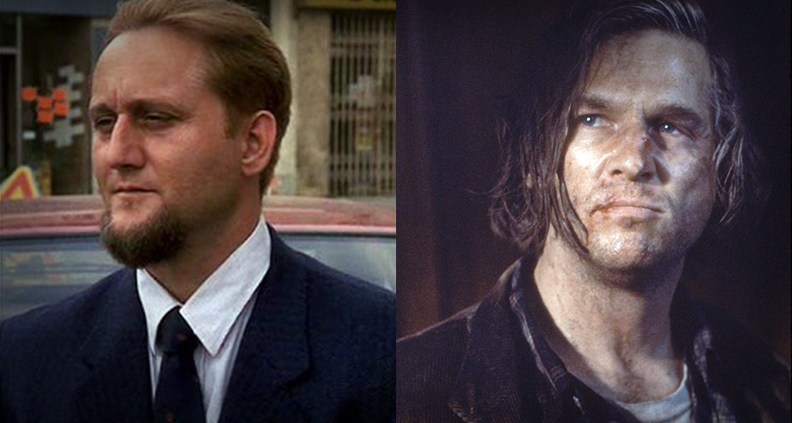 Director: George Sluizer
Starring: Bernard-Pierre Donnadieu, Gene Bervoets, Johanna ter Steege (1988); Jeff Bridges, Kiefer Sutherland, Sandra Bullock (1993)
Where You Can Watch: Amazon, Kanopy, Criterion DVD/Blu-Ray (1988); Amazon, Google Play, Vudu (1993)
Genre: Psychological thriller
What's the deal? Considered a prime example of what not to do when translating a foreign art house hit for the American multiplex, George Sluizer's Hollywood remake of his own 1988 Dutch-language cult classic was widely criticized—then and now—for jettisoning the original film's bleak shock conclusion in favor of a more audience-friendly happy ending. The original Spoorloos is a masterpiece: a tense, precisely-calibrated mystery about a young woman's sudden disappearance at a roadside rest stop, and her beau's increasingly desperate attempts to know what happened (even if that isn't necessarily the same thing as actually rescuing the missing woman.) In Spoorloos, the tale's bleak end is entirely in keeping with the chilly European-intellectual vibe of the overall film. The American version? Well, it's certainly more… American. Regardless of which you prefer, the dichotomy is instructive.
FUNNY GAMES (1997 & 2007)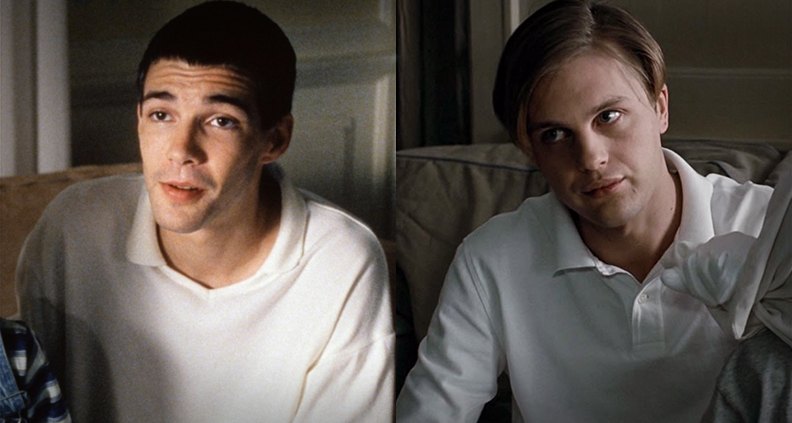 Director: Michael Haneke
Starring: Susanne Lothar, Ulrich Mühe, Arno Frisch, Frank Giering (1997); Naomi Watts, Tim Roth, Michael Pitt, Brady Corbet (2007)
Where You Can Watch: Criterion DVD/Blu-Ray (1997); iTunes, Google Play, Vudu, Max Go (2007)
Genre: Metaphysical horror
What's the deal? Yet another chilly artifact of pre-Millennial European unease, Austrian provocateur Michael Haneke's grueling 1997 home invasion thriller was purposely designed to torture not just its characters but audiences, as well. Always intending the film to be a commentary on film violence—and particularly America's obsession with violence—the film tells the story a young bourgeoisie family whose lives are interrupted by an intrusive-but-seemingly-polite pair of preppy houseguests. The two young men quickly overstay their welcome, as their presence progresses from annoyingly oblivious to blatantly rude to downright psychopathic. Given the opportunity to remake the film for American art house crowds in 2007, Haneke jumped at the chance—meticulously (and perversely) recreating the original Funny Games not just shot-by-shot but set-for-set, prop-for-prop and music-cue-for-music-cue as well. Barring actors and language, the two films are virtually identical, placing this double feature squarely in the "conceptual" bucket of directors remaking their own films.
THE BEAVER TRILOGY (1979, 1981 & 1985)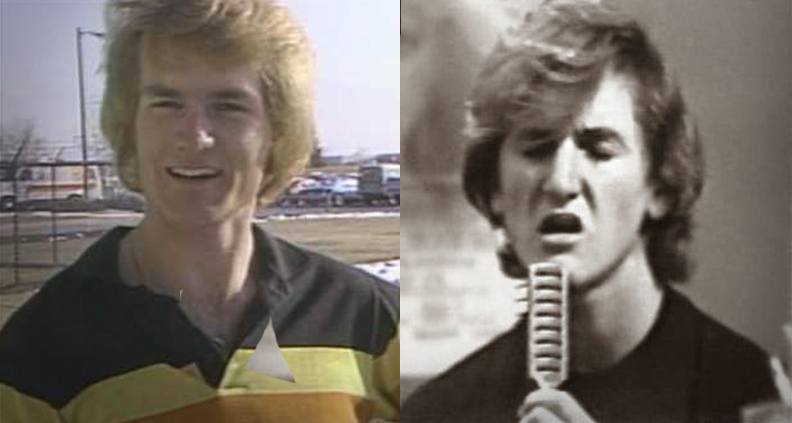 Director: Trent Harris
Starring: Richard LaVon Griffiths (1979); Sean Penn (1981); Crispin Glover (1985)
Where You Can Watch: DVD/VHS—buy here
Genre: Quirky character study
What's the deal? If John Waters holds the title of Baltimore's preeminent weirdo filmmaker extraordinaire,Salt Lake City, UT's equivalent cult figure is Trent Harris—a former newsman-turned-self-styled outsider auteur whose filmography includes the quirky dead-cat road trip comedy Rubin & Ed and unauthorized sci-fi sequel Plan 10 from Outer Space, among others. But Harris's crowning achievement is 2001's The Beaver Trilogy: a collection of three short films—one documentary and its two narrative adaptations—collected together into one fascinating portrait of a filmmaker and his troubled subject. In 1979 Harris met a young man from small-town Beaver, UT—Richard LaVon Griffiths, aka "Groovin' Gary"—who entices Harris to document his ad hoc talent show performance, in drag, as "Olivia Newton-Dawn." Two years later, Harris re-made the same story at AFI with a then-unknown Sean Penn in the lead. Four years later a bigger-budget "Hollywood" version followed, this time top-lined by Crispin Glover. Furthermore, in 2016 Harris and his The Beaver Trilogy saga were the subject of feature length documentary titled—what else?—The Beaver Trilogy, Part IV. (You can read all about that film in our 2016 interview with director Brad Besser here.)
IN ORDER OF DISAPPEARANCE / COLD PURSUIT (2014 & 2019)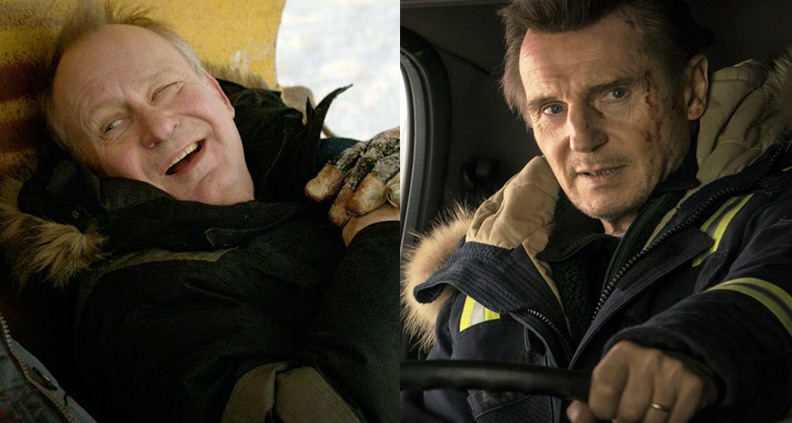 Director: Hans Petter Moland
Starring: Stellan Skarsgård (2014); Liam Neeson (2019)
Where You Can Watch: Netflix, Vudu, iTunes, Google Play (2014); Theaters, SVOD (2019)
Genre: Dark comedy, revenge thriller 
What's the deal? One of the more recent entries into this odd subsection of repeat offenders is Norweigan filmmaker Hans Petter Moland's recent Liam Neeson actioner Cold Pursuit—a remake the director's own 2014 Scandinavian drama In Order of Disappearance. Actually… maybe "drama" isn't quite the right word. In the case of both films, the ostensibly dark subject matter (about a snowplow driver who seeks revenge on a drug dealer following the murder of his child) is treated with a perversely dark sense of humor. On their surface both films seem—in the tone of their performances, pacing and visual style—like a typical vigilante revenge thriller. But in truth Disappearance and Pursuit are bleak genre satire, wringing bitter laughs from crime cinema's crass exploitation of violence and tragedy.
---
To learn more about Film Independent please subscribe to our YouTube channel. To learn how to become a Member of Film Independent, click here. Be sure to follow Film Independent on Twitter, Facebook and Instagram.