The Must-List: Nine of Our Favorite Indie Movie Holiday Gems
Somehow, we've just about made it through 2022. And while it's not like everything will suddenly change on at midnight on December 31, all signs point to 2023 trending in the right direction. So if anyone deserves at least a couple weeks of holiday relaxation and cheer, we do ("we" here meaning the entire world.) Here now are nine of our favorite wintertime holiday movies to help get you into the spirit of the season.
HAPPY CHRISTMAS (2014)
Written and Directed by: Joe Swanberg
Starring: Anna Kendrick, Joe Swanberg, Melanie Lynskey, Lena Dunham
Producers: Joe Swanberg, Alicia Van Couvering, Peter Gilbert
Why We Love It: For Jude, Joe Swanberg's real-life toddler son, who appears in the film as protagonists Kelly (Lyskey) and Jeff's (Swanberg) child. Says Jen Chaney of The Washington Post: "Improvised family drama feels all too real. But what is often surprising in this entertaining and fluidly acted portrait of females in flux is the specific way things get messy."
Where To Watch: Hoopla, Pluto TV, Starz
THE BLACK CANDLE (2008)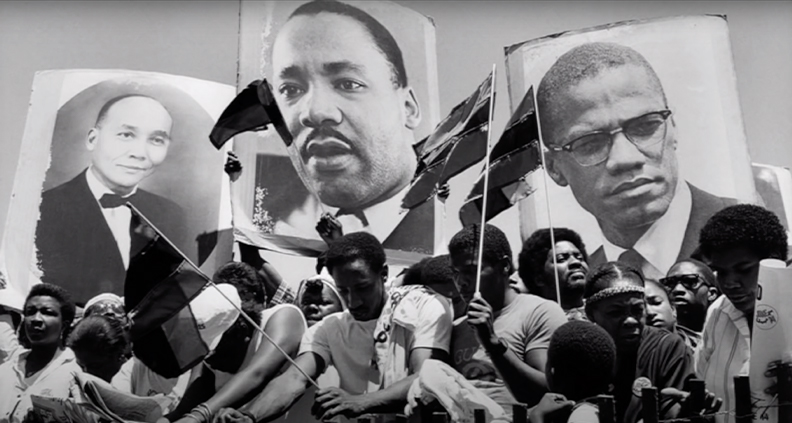 Directed by: M.K. Asante
Screenplay by: M.K. Asante & Maya Angelou
Featuring: Maya Angelou, Jim Brown, Chuck D., Lovensky Jean-Baptiste
Producers: M.K. Asante, Ben Haaz, Kenny Gamble,Walter Lomax
Why We Love It: Maya Angelou. One simply cannot ignore the iconic poet, whose voice graces this enlightening documentary about the history of Kwanzaa, which was created in the wake of the Watts Riots by African Studies professor, activist and author Dr. Maulana Karenga. Says Marina Brafa of FemFilmFans.com: "It shows how and why Kwanzaa emerged, what it is about and where it is headed. Asante does this by documenting the holiday celebrations in pictures and sound. This provides an informative starting point to get to know Kwanzaa."
Where To Watch: Peacock, Tubi, Freevee
FIDDLER ON THE ROOF (1971)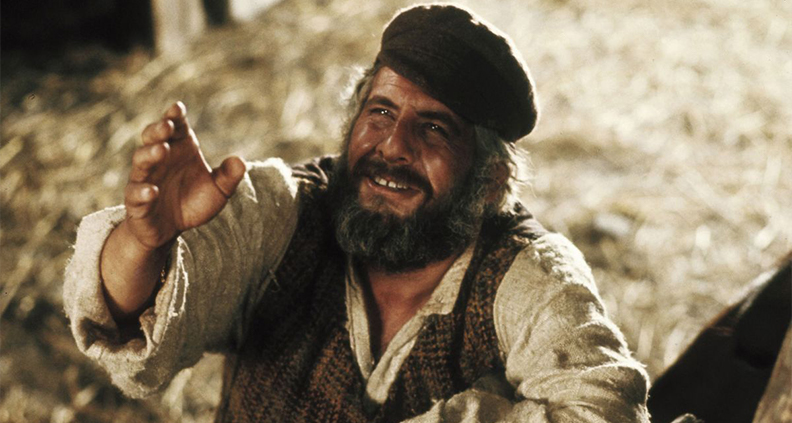 Produced and directed by: Norman Jewison
Screenplay by: Joseph Stein
Starring: Chiam Topol, Norma Crane, Leonard Frey, Paul Michael Glaser
Why We Love It: For Tevye (Chaim), breaking the fourth wall and talking to us and guiding us through this spirited musical about Jewish identity and cultural traditions. Of the film, no less than The New Yorker's Pauline Kael said: "An absolutely smashing movie; it is not especially sensitive, it is far from delicate, and it isn't even particularly imaginative, but it seems to me the most powerful movie musical ever made."
Where To Watch: Watch TCM, Broadway HD
CAROL (2015)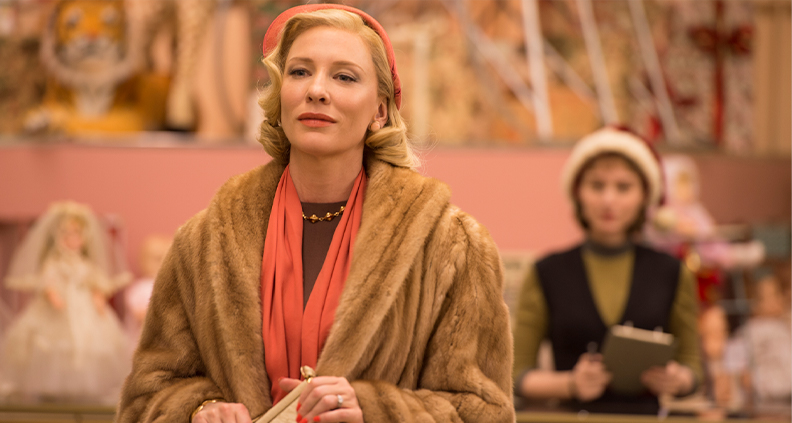 Directed by: Todd Haynes
Screenplay by: Phyllis Nagy
Starring: Rooney Mara, Cate Blanchett
Producers: Elizabeth Karlsen, Stephen Woolley, Christine Vachon
Why We Love It: For its depiction of two women fighting for the love they deserve. "At once ardent and analytical, cerebral and swooning, Carol is a study in human magnetism, in the physics and optics of eros. With sparse dialogue and restrained drama, the film is a symphony of angles and glances, of colors and shadows," says A. O. Scott of The New York Times. Carol won Best Cinematography and received Best Female Lead, Best Screenplay, Best Director and Best Feature nominations at the 2016 Film Independent Spirit Awards.
Where To Watch: Kanopy, Hoopla, Tubi, Freevee, Pluto TV
KRISHA (2015)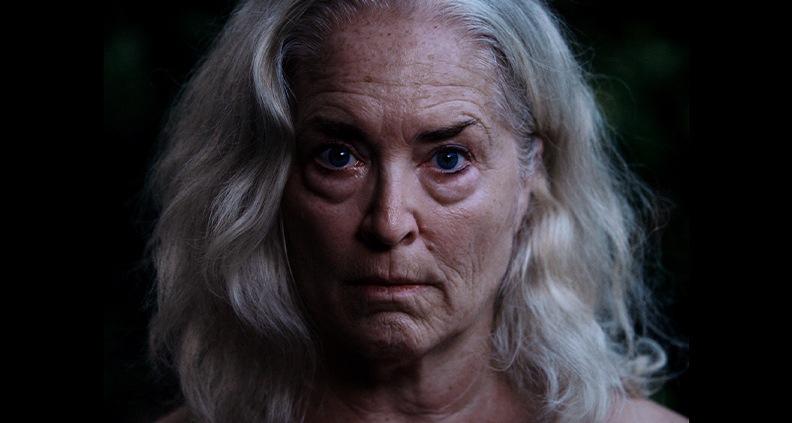 Written and directed by: Trey Edward Shults
Starring: Krisha Fairchild, Robyn Fairchild, Trey Edward Shults
Producers: Justin R. Chan, Chase Joliet, Trey Edward Shults, Wilson Smith
Why We Love It: For the character of Krisha, the film's black-sheep protagonist (Krisha Fairchild) and one of 21st century film's purest examples of the independent spirit. "The story will eventually draw the viewer outside Krisha's perspective, but the beauty of the film is that its compassion deepens along with its very real sense of horror—compassion not just for Krisha but for those who still love her or have given up on trying," says Sherri Linden of The Hollywood Reporter. The film won the John Cassavetes Award at the Spirit Awards in 2016.
Where To Watch: HBO Max, Kanopy
TANGERINE (2015)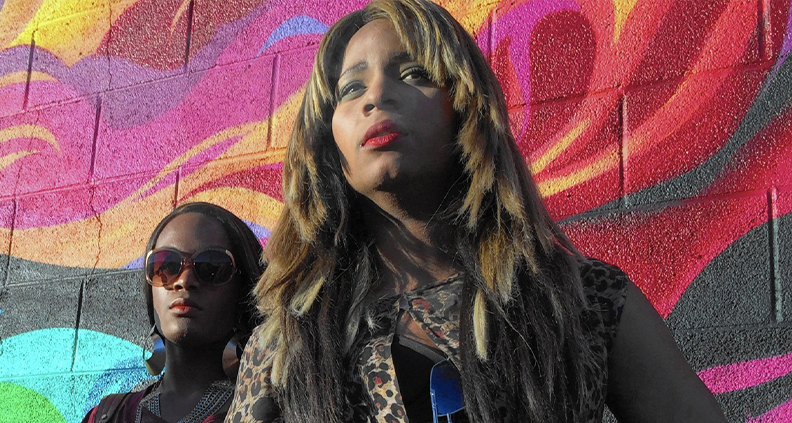 Directed by: Sean Baker
Screenplay by: Sean Baker and Chris Bergoch
Starring: Kitana Kiki Rodriguez, Maya Taylor, James Ransome
Producers: Sean Baker, Karrie Cox, Marcus Cox, Darren Dean, Shih-Ching Tsou
Why We Love It: For Sean Baker filming his low-budget, Christmas-set, Melrose Boulevard masterpiece on a iPhone 5. "An exuberantly raw and up-close portrait of one of Los Angeles' more distinctive sex-trade subcultures," writes Justin Chang of Variety. Tangerine won Best Supporting Female and was nominated for Best Female Lead, Best Feature and Best Director at the 31st Film Independent Spirit Awards.
Where To Watch: Kanopy, Fubo TV, Hoopla
C.R.A.Z.Y. (2005)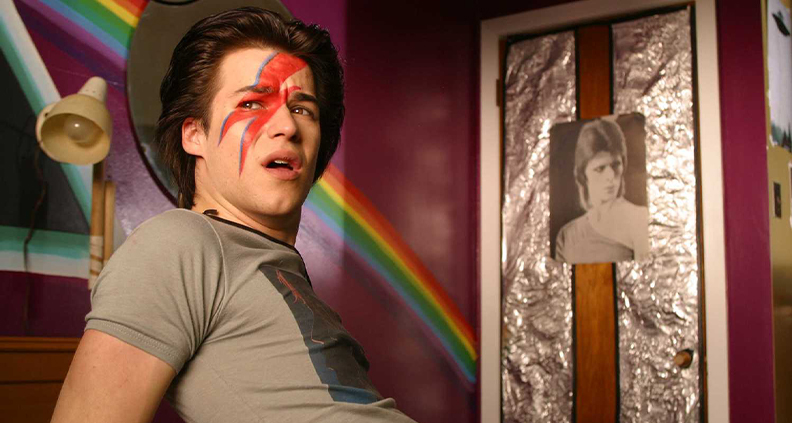 Directed By: Jean-Marc Vallée
Screenplay By: Jean-Marc Vallée and François Boulay
Starring: Marc-André Grondin, Michel Côté, Danielle Proulx
Producers: Pierre Even, Jean-Marc Vallée
Why We Love It: For its spirited portrait of Zac (Grondin), young gay French Canadian whose growth into his own identity is chronicled through Christmas parties set in 1960, 1975 and 1980. "The whole family can feel comfortable watching C.R.A.Z.Y., Jean-Marc Vallee's bouncy coming-of-age tale that coasts along on a terrific soundtrack and a spot-on feel for period detail," writes Jay Weissberg of Variety.
Where To Watch: HBO Max, Hoopla, Kanopy
A CHRISTMAS TALE (2008)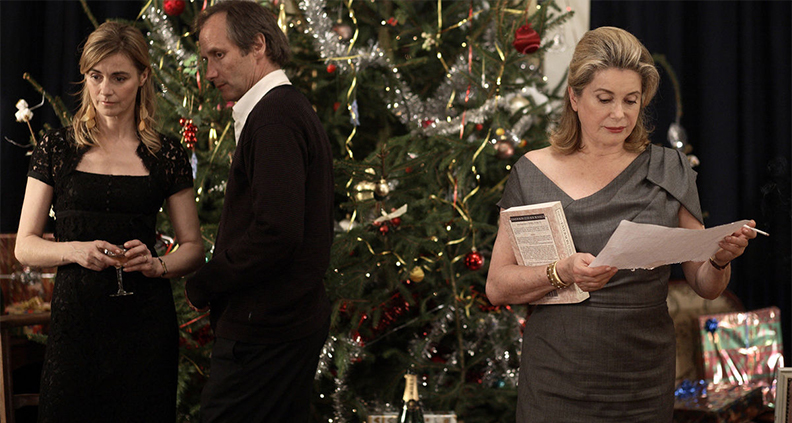 Directed by: Arnaud Desplechin
Screenplay by: Arnaud Desplechin and Emmanuel Bourdieu
Starring: Catherine Deneuve, Jean-Paul Roussillon, Anne Consigny, Mathieu Amalric
Producers: Pascal Caucheteux
Why We Love It: Of the hit French family drama, Roger Ebert wrote: "A strangely encompassing collection of private moments among the members of a large family with a fraught history. Some of the moments are serious, some revealing, some funny, some simply wry in the manner of a New Yorker story about small insights into the lives of characters so special as to deserve to be in the story."
Where To Watch: The Criterion Channel, Pluto TV, AMC+
HAPPIEST SEASON (2020)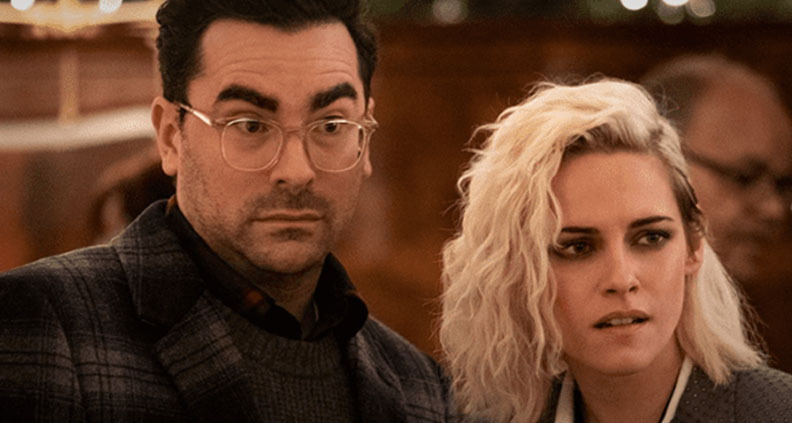 Director: Clea DuVall
Screenplay by: Clea DuVall, Mary Holland
Starring: Kristen Stewart, Mackenzie Davis, Dan Levy, Victor Garber, Mary Steenburgen, Alison Brie, Mary Holland, Aubrey Plaza
Producers: Marty Bowen, Isaac Klausner
Why We Love It: One of the most surprising streaming hits of the 2020 movie calendar (and if Film Twitter has anything to say about it, a modern holiday classic), actor-turned-filmmaker Clea DuVall's second feature is a queer-friendly romp through holiday-season chaos. Mackenzie Davis's Harper invites her orphaned girlfriend Abby (Stewart) to spend Christmas with her family—only to reveal to Abby that she has yet to come out to them. That's just one plot thread in a film that has plenty of 'em, boasting an all-star cast that includes not least of all Dan Levy, fresh off the run of everyone's favorite Canadian import, Schitt's Creek.
Where to Watch: Hulu
Film Independent promotes unique independent voices by helping filmmakers create and advance new work. To become a Member of Film Independent, just click here. To support us with a donation, click here.
More Film Independent…
(Header: Happiest Season)