The Portal Presents An Expanded Slate of Intimate 360 Documentaries
Produced by Film Independent and presented in partnership with Loyola Marymount University, The Portal featured the best new works in immersive entertainment. We asked The Doc Life author Anthony Ferranti to sample some of the event's 360 nonfiction pieces.
***
Last year's inaugural edition of The Portal included four documentary shorts—dizzying spectacles of immersive 360-degree storytelling. Strapping on the Oculus VR headset, I found myself instantly immersed in death-defying adventures and surrounded by dazzling landscapes. In the blink of an eye, I was transported onto the impossibly sheer rock face of El Capitan in Yosemite, watching Free Solo's Alex Honnold make his death-defying ascent. I then boarded a helicopter with a Cal Fire crew fighting devastating wildfires raging across the dry California hillsides. And then, suddenly, I'm surrounded by crystal clear waters on a scuba expedition; I look up, only to discover a school of hammerhead sharks searching for their next meal!
These adrenaline-pumping experiences were an indication that the world of "XR" (the blanket term for augmented, virtual and mixed-reality filmmaking) had arrived—and that documentarians were beginning to explore this exciting new technology to push the bounds of nonfiction film.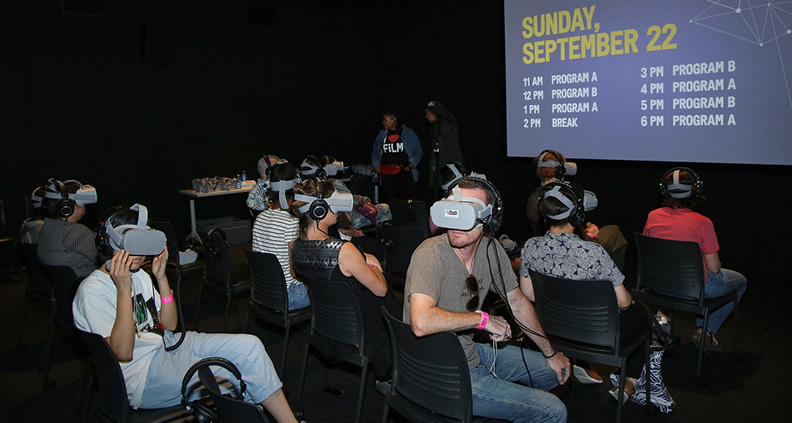 This year, Film Independent Artistic Director and Portal curator Jacqueline Lyanga presented an expanded slate of documentary stories—with double the amount of nonfiction projects from last year.
Lyanga said of this year's creators, "The storytellers in The Portal are visionary interdisciplinary artists, creating VR work that is pushing the boundaries and creating new ways to experience fiction, documentary and animated stories." And after experiencing every project at this year's showcase, I couldn't agree more. The documentaries at The Portal 2019 artfully delivered VR experiences that were not only completely immersive, but also deeply intimate and evocative.
What I saw as a significant leap forward in VR doc filmmaking was the mixing of mediums, such as animation and archival footage, with creators managing to push beyond mere immersion to deliver the deeper emotional truths found within each project's subjects. Combined with rich design, the filmmakers elevated their projects to a higher level, exceeding expectations.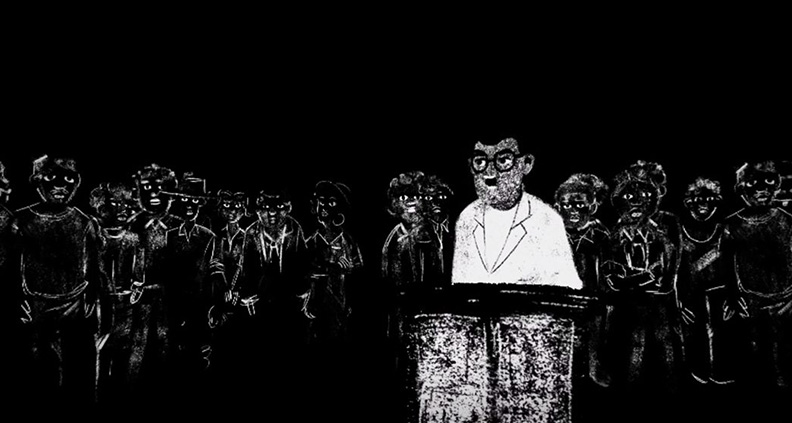 The film Traveling While Black, directed by Oscar-winner Roger Ross Williams, is filmed in the famed DC restaurant Ben's Chili Bowl. For generations, the diner has served as a symbolic safe space for black Americans. Honest, unflinching interviews and conversations are heightened by placing the viewer right there in the booth, as an active listener. Artfully blended with disturbing archival footage and powerful narration, delivered by an elderly female Civil Rights activist seated at the counter. Scenes of her delivering a soliloquy are intercut throughout the film. The result is a powerful 20-minute VR documentary that skillfully blends straight nonfiction scenes with stylized performances and recreations.
Accused No.2 Walter Sisulu—about the historic 1964 trial of members of the African National Congress movement against South African Apartheid—is an excellent example of how animation, typically a 2D format, can be brought into the VR experience. Directors Giles Porte and Nicolas Champeaux create a VR project that is as much an emotional journey as it is a telling of true events, repurposing audio recorded at Sisulu's 1964 trial alongside co-defendant Nelson Mandela to pair with artful, charcoal-drawing inspired animated material.
Similarly, Girl Icon (created by Sadah Espii Proctor) and Mercy (directed by Armando Kirwin) also employ animation as a symbolic expression of the physical and emotional threats their subjects have experienced in their lives, presented here in pair of moving VR documentary shorts.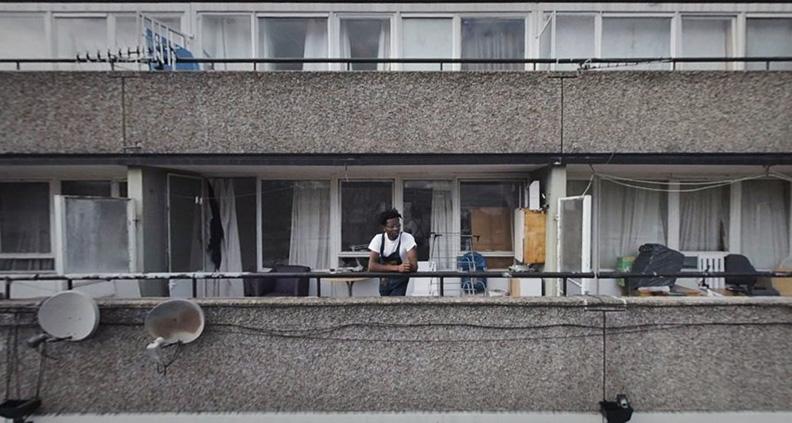 Children Do Not Play War runs eight minutes and goes by quickly, but its imagery lingers on in the mind. Here, VR helps to put the audience right in the middle of the story, with creator Fabiano Mixo leveraging the medium's intimacy this to great effect, using proximity as an evocative tool. Placing the viewer right in front of these Ugandan children, Mixo heightens the moment by having the children look you directly in the eye.
Ashe '68 is another example of a filmmaker mixing several mediums within the VR format. Creator Brad Lichtenstein delivers a personal story that also plays out across the much larger world stage, during one of the most violent and tumultuous years in American history: 1968. The first black man to win the US Open tennis champion, Arthur Ashe had to navigate a society that did not accept him, eventually plotting his course and becoming a role model to black children and an activists seeking peaceful coexistence between races in America.
Finally, there was the multi-layered, politically charged Common Ground, with its uncommonly long run time of 30 minutes. Immersive and interactive, this insightful portrait of the notorious Aylesbury Estate housing project in South London is told with a carefully blended use of VR and interactivity. Interviews with the residents—telling personal stories about their lives at Aylesbury—effectively tackle the enormity of issues concerning the biggest housing project in Europe. Viewers are invited into the ill-fated homes of the last holdouts, facing imminent displacement, forgotten and discarded by the system that decades earlier convinced them to invest in their families' futures in this social housing project, soon to be demolished to make way for luxury condo development.
In just a year since last year's Portal, I see the use of this immersive technology evolving by leaps and bounds, as filmmakers and artists bravely explore the possibilities and experiment with new techniques. I expect that as the hardware and software continue to improve the creation of longer formats and a greater potential for successful distribution models will arise to serve a broader audience.
Stay tuned to Film Independent's blog and YouTube for more coverage from the 2019 edition of The Portal, featuring round-ups of the showcase's 360 documentary program, augmented reality experiences and panel recaps. To view the complete program of work exhibited at The Portal this year, check out our event program.
A free event produced by Film Independent, and in partnership with Loyola Marymount University, The Portal took place September 20-22 at LMU's Playa Vista Campus. To learn how to become a Film Independent Member, click here.
Follow Film Independent…
(Header: Ashe '68)