The Watchlist: 10 Great Indies for National Hispanic Heritage Month
Each year between September 15 (today!) through October 15, the United States celebrates National Hispanic Heritage month, recognizing the histories, cultures and contributions of Americans whose ancestors came to this nation from Spain, Mexico, the Caribbean and Central and South America, or who themselves are immigrants to the US. We being who we are, naturally, this puts us in mind of the many great indie films hailing from the Latinx world, both home and abroad. Here are just a few:
PRAYERS FOR THE STOLEN (2021)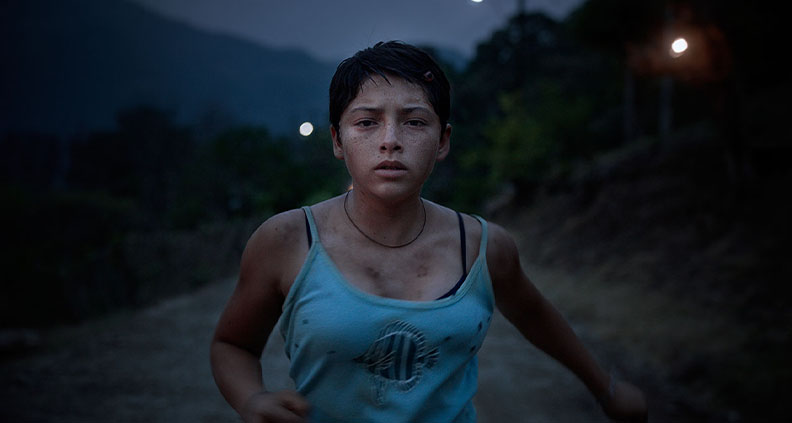 Writer/Director: Tatiana Huezo
Producers: Nicolás Celis, Jim Stark
Starring: Guillermo Villegas, Mayra Batalla, Eileen Yañez, Alejandra Camacho
Synopsis: In a solitary town nestled in the Mexican mountains, the girls wear boyish haircuts and have hiding places underground. Ana and her two best friends take over the houses of those who have fled, and dress up as women when no one is watching. In their own impenetrable universe, magic and joy abound; meanwhile, their mothers train them to flee from those who would turn them into slaves or ghosts. But one day, one of the girls doesn't make it to her hideout in time.
What Critics Say: "Prayers for the Stolen A complex, subtle, tender and heart-rending story of a young girl's upbringing in a village menaced by the drug cartels and people traffickers," writes The Guardian's Peter Bradshaw. The film was also nominated for Best International Film at the 2022 Film Independent Spirit Awards.
Where to Watch: Netflix
I'M NO LONGER HERE (2019)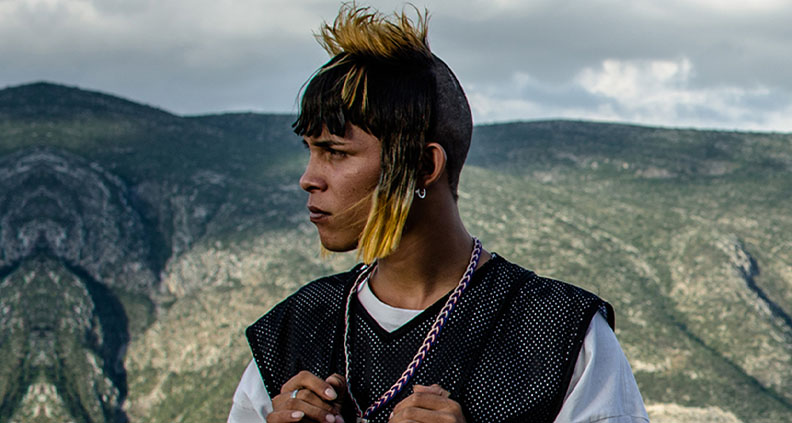 Writer/Director: Fernando Frías de la Parra
Producers: Rob Allyn, Fernando Frías de la Parra, Gerardo Gatica, Gerry Kim, Alejandro Mares, Alberto Muffelmann,
Starring: Juan Daniel García Treviño, Xueming Angelina Chen, Emily May Jampel, Regina Valdés
Synopsis:In the mountains of Monterrey, Mexico, a small street gang named "Los Terkos" spend their days listening to slowed down cumbia music and attending dance parties, showing off their outfits, hairstyles and gang alliances. Ulises Samperio (17), the leader of Los Terkos, tries to protect his friends from the nefarious elements of a quickly evolving drug/political war, but after a misunderstanding with a local cartel, he is forced to leave for Jackson Heights, Queens, a diverse immigrant community in New York City. Ulises tries to assimilate, but when he learns that his gang and the whole Kolombia culture is under threat, he questions his place in America and longs to return home.
What Critics Say: "Frías de la Parra is thoughtful and precise in conveying the cultural identity of these young people, and their spirit pulses through the story," writes Natalia Winkelman, The New York Times. Watch our Film Independent Presents Q&A with the director here.
Where to Watch: Netflix
MUCHO MUCHO AMOR: THE LEGEND OF WALTER MERCADO (2020)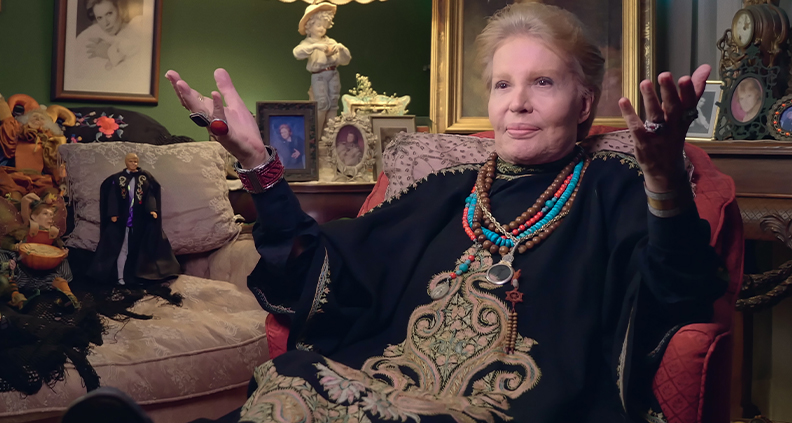 Directors: Cristina Costantini, Kareem Tabsch
Editor: Tom Maroney, Carlos David Rivera (co-editor)
Producers: Cristina Costantini, Alex Fumero, Kareem Tabsch
Featuring: Walter Mercado, Willy Acosta, Lin-Manuel Miranda
Synopsis:Every day for decades, Walter Mercado—the iconic, gender non-conforming astrologer—mesmerized 120 million Latinx viewers with his extravagance and positivity… then he vanished from the public eye. This documentary explores Mercado's life and legacy and attempts to answer the question, "What happened?"
What Critics Say: "With each new sequined suit or chiffon cape, Mucho Mucho Amor delivers gem after gem. The film is a wild ride and a loving portrait, providing a vital record of this outsized figure who was so ahead of his time it seemed as though he transcended the laws of the universe," wrote Jude Dry, for IndieWire. Watch our Q&A with co-director Kareem Tabsch here.
Where to Watch: Netflix
A COP MOVIE (2021)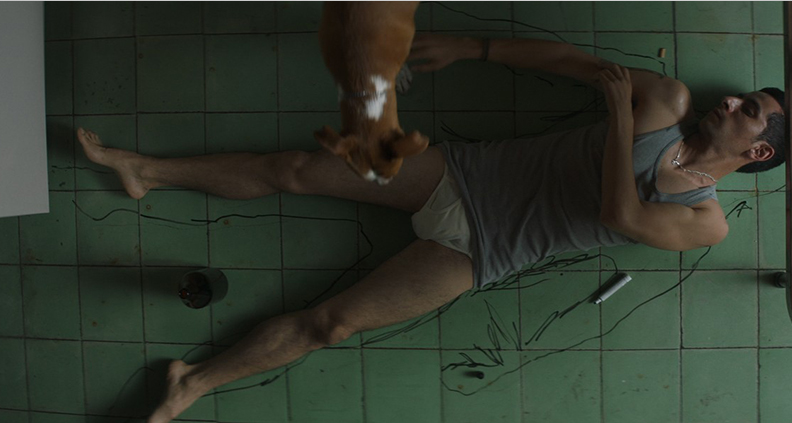 Director: Alonso Ruizpalacios
Writers: David Gaitán, Alonso Ruizpalacios
Producer: Daniela Alatorre, Elena Fortes
Starring: Leonardo Alonso, Raúl Briones, Mónica Del Carmen, Olivia Lagunas
Why We Love It: Director Alonso Ruizpalacios takes us deep into the Mexican police force with the story of Teresa and Montoya, together known as "the love patrol." In this thoroughly original and unpredictable documentary, Ruizpalacios plays with the boundaries of nonfiction and immerses the audience into the human experience of police work within a dysfunctional system.
What Critics Say: "This is nothing short of an existential inquiry into what it takes to be a cop. By introducing actors into the equation, the director contrasts that impulse with the 'motivation' an outsider must find to imagine such a controversial choice of career," says Variety's Peter Debruge. Watch Film Independent's Q&A with the director here.
Where to Watch: Netflix
NEW ORDER (2020)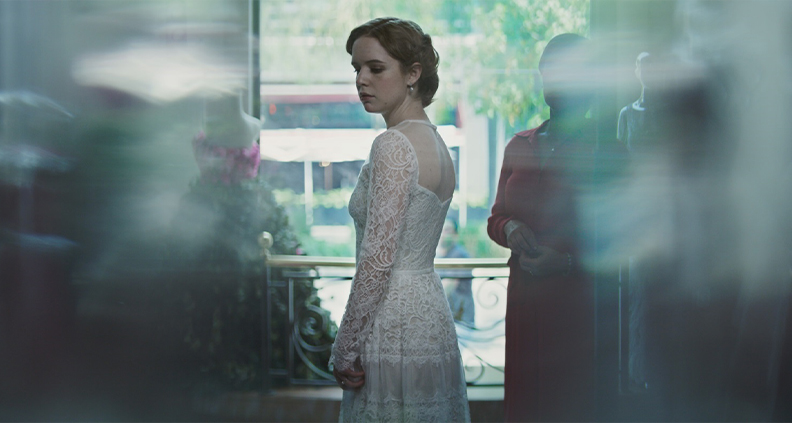 Writer/Director: Michel Franco
Producer: Michel Franco, Eréndira Núñez Larios, Cristina Velasco
Starring: Naian González Norvind, Dario Yazbek, Diego Boneta, Sebastian Silveti, Patricia Bernal, Claudia Lobo
Synopsis: In contemporary Mexico City, a lavish high society wedding is interrupted by violent rioters who take the house by siege. It soon becomes apparent that this seemingly random attack is part of a violent, nationwide uprising, as one political system collapses and a more harrowing replacement arises.
What Critics Say: "New Order very effectively persuades you that a real-life revolution might well be every bit as ugly, horrifying and un-Hollywood as this shows—and that it is on the way."
Where to Watch: Hulu, Kanopy
EL MARIACHI (1992)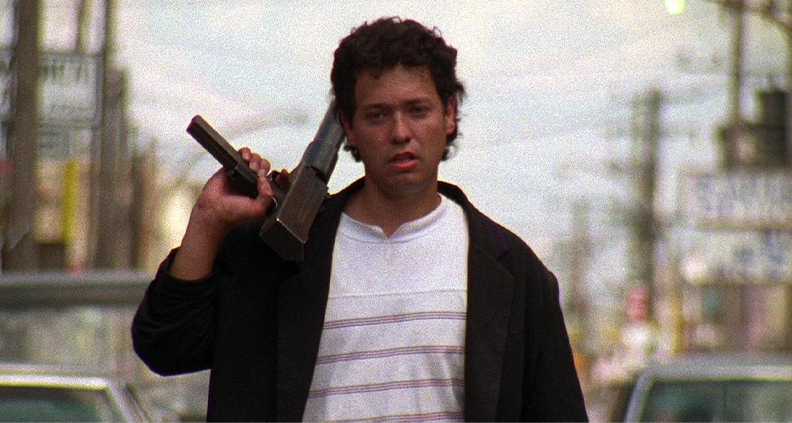 Writer/Director: Robert Rodriguez
Producers: Carlos Gallardo, Robert Rodriguez
Starring: Carlos Gallardo, Consuelo Gómez, Jaime de Hoyos, Peter Marquardt, Reinol Martinez
Synopsis: American crime lord Moco has set up a lucrative business in Mexico. He tries to rub out his imprisoned employee Azul. However, Azul overcomes the hit-men and escapes, determined to get his revenge. Meanwhile, a wandering mariachi comes to the same town looking for work. As Azul's trademark is his guitar case filled with weapons, the Mariachi is mistaken for him and finds himself a hunted man. Everyone looking for him likes to shoot first and ask questions later, so correcting the misunderstanding will not be easy.
What Critics Say: "Watching his film, you can feel the sheer joy that went into its creation. Francois Truffaut once quoted Jerry Lewis as saying that he loved working with film so much, simply loved touching it and holding it in his hands, that at times he felt like shoving it into his mouth and chomping down hard on it with his teeth. This kind of love, Truffaut said, was the one thing a filmmaker must possess if he deserves to be called great. This requirement, at the very least, Robert Rodriguez fills, and then some," writes Hal Hinson, The Washington Post.
Where to Watch: Fubo TV, Tubi
MARIA FULL OF GRACE (2004)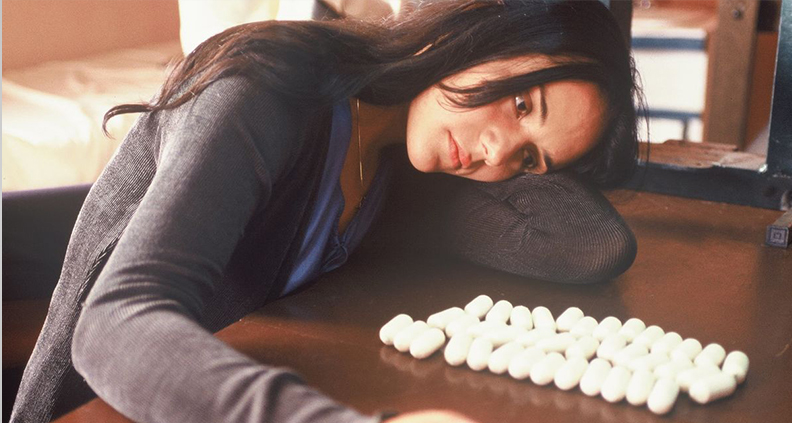 Writer/Director: Joshua Marston
Producer: Paul Mezey
Starring: Catalina Sandino Moreno, Virginia Cristina Ariza, Yenny Paola Vega
Synopsis: María Álvarez, an independent, feisty, and underpaid 17-year-old Colombian rose packager is stuck in a tedious life and a dead-end relationship with her good-for-nothing boyfriend, Juan. And as if things weren't bad enough, an unexpected pregnancy and an ugly altercation with her unfair boss will tempt María to accept the risky offer to become a drug mule, smuggling drugs from Bogotá to New York City. But as things rapidly spiral out of control, the option of an early retirement and a peaceful future for both María and her unborn baby begins to fade away. Is there a way out from this hopeless predicament?
What Critics are saying: "Writer-director Joshua Marston's strikingly confident debut maintains an unblinking focus and sustains an almost unbearable level of tension," writes David Rooney, Variety. The film was a major winner at the 2007 Spirit Awards (watch here), taking home Best Female Lead and Best First Screenplay.
Where to Watch: HBO Max
NO (2012)
Director: Pablo Larraín
Writer: Pedro Peirano
Producer: Daniel Marc Dreifuss, Juan de Dios Larraín, Pablo Larraín, Fuentealba Rodrigo
Starring: Gael García Bernal, Alfredo Castro, Luis Gnecco, Néstor  Cantillana
Synopsis: In 1988, international pressure comes to bear on Chilean dictator Augusto Pinochet, forcing him to call a referendum on his presidency. The country will vote either yes or no on extending Pinochet's rule for another eight years. Leaders of the "no" movement recruit Rene Saavedra (Gael García Bernal), a young advertising executive, to spearhead their campaign. With few resources and constant scrutiny by the dictator's minions, Saavedra and his team hatch a bold plan to win the election.
What Critics are saying: "Larraín's film is simple and direct, heartfelt and involving, shot in a kind of televisual realist style," says Peter Bradshaw, of The Guardian.
Where to Watch: SVOD rental (all platforms)
LANGUAGE LESSONS (2021)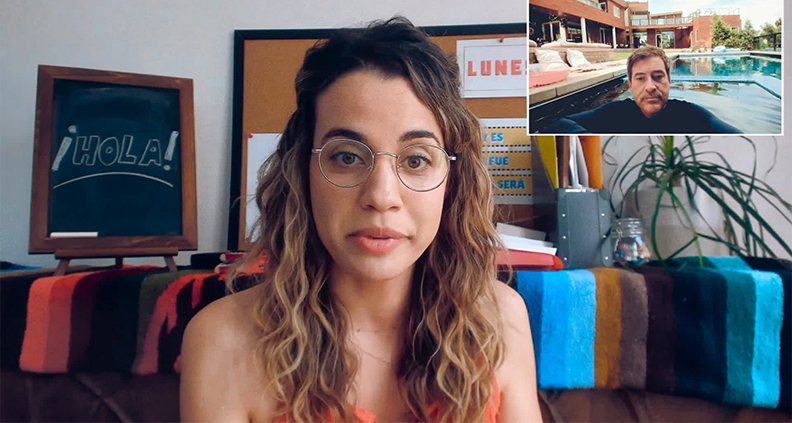 Director: Natalie Morales
Writers: Mark Duplass, Natalie Morales
Producer: Mel Eslyn
Starring: Natalie Morales, Mark Duplass
Why We Love It: When Adam's (Mark Duplass) husband surprises him with weekly Spanish lessons, he's unsure about where or how this new element will fit into his already structured life. But when tragedy strikes, his Spanish teacher Cariño (Natalie Morales) becomes a lifeline he didn't know he needed. Adam develops an unexpected and complicated emotional bond with Cariño—but do you really know someone just because you've experienced a traumatic moment with them? Bittersweet, honest, and at times darkly funny, Language Lessons is a disarmingly moving exploration of platonic love.
What Critics Say: "Essential viewing, a miniature masterpiece of humanism that beautifully distills a whole year's worth of love, loss, introspection and empathy into an hour and a half. It's impossible not to fall in love with it," says Next Best Picture's Dan Bayer. Watch our Film Independent Presents Q&A with Mark and Natalie about the film here.
Where to Watch: HBO Max
REAL WOMEN HAVE CURVES (2002)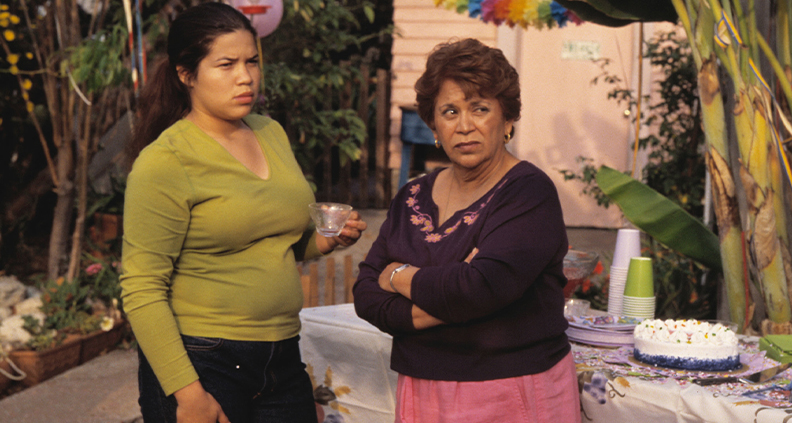 Director: Patricia Cardoso
Writers: Josefina Lopez, George LaVoo, Josefina Lopez
Producers: Effie T. Brown, George Lavoo
Starring: America Ferrera, Lupe Ontiveros, Ingrid Oliu, George Lopez, Brian Sites
Why We Love It: The story of a first generation Mexican-American girl and her passage to womanhood. Although she wants to go away to college, she must battle against the views of her parents, who think she should stay at home and provide for the family. As a compromise, she works with her mother in a sewing factory over the summer and learns some important lessons about life, helping her make a decision about her future.
What Critics Say: "Real Women Have Curves represents both an empowering entertainment for women and a vindication for all the zaftig girls oppressed by the tyranny of the perfect body," says Variety's David Rooney
Where to Watch: HBO Max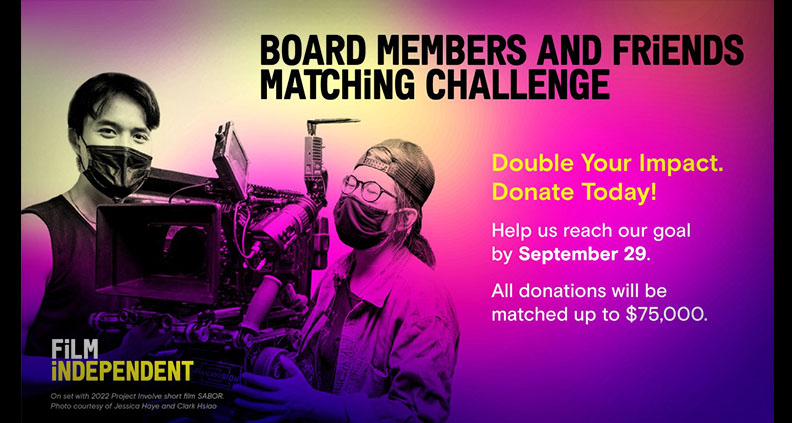 Film Independent promotes unique independent voices by helping filmmakers create and advance new work. To become a Member of Film Independent, just click here. To support us with a donation, click here. Your donation – and impact – will be doubled through our Board Members and Friends Matching Challenge, available through September 29.
Keep up with Film Independent…
(Header: Natalie Morales in Language Lessons)