Watch Now: Actors Roundtable – Production Shutdowns, Quarantine and Creativity
A few weeks ago—at the height of quarantine—Film Independent Education's ongoing Coffee Talks series gathered together five acclaimed film and TV actors for a remote video conference. The ostensible topic for this April 30 conversation? To discuss the impact of COVID-19 on the entertainment industry and acting economy, as well as how the performers are all continuing to exercise their creative muscles during stay-at-home orders. But even still, there was plenty of room left for fun, spontaneous conversation, too.
Participants included Russell Hornsby (Fences, Lincoln Rhyme: Hunt for the Bone Collector), Rob Morgan (Bull, Stranger Things), Yolanda Ross (The Chi) and Jordana Spiro (Ozark). Andre Royo (The Wire, Empire) served as moderator for the half-hour chat, which was streamed live for Film Independent Members and is now available for the general public.
Watch the full recording of our Actors Coffee Talk below, and keep reading to get the 411 on a day in the life of a working actor during these remarkable times.
Royo began by asking if anyone had been working on set when production got shut down. Morgan nodded, "I was working with Sandra Bullock and Viola Davis with this Netflix project called Unforgiven. Then I had Stranger Things lined up for the week after that." After what was initially supposed to be a two-week production break, "They were like, 'You're going home,'" he said.
"Our season got pushed back. So we ended in December, just doing ADR for The Chi," said Ross. "Because of everything that's going on, they moved up the premiere date to June 21." For her part, Spiro had just wrapped a pilot the week before productions began getting shut down. "We were in Vegas actually the week before [everything happened]," she said. "Seeing all those pictures of Vegas completely empty, just a week later—that was surreal."
Royo added that one of the advantages of being an actor is that, "We're used to stints of unemployment, so you prepare for the worst." Hornsby echoed this fact, noting that as veteran actors, they're uniquely prepared for long-term financial planning suited to bridge periods of inactivity and underemployment in-between gigs.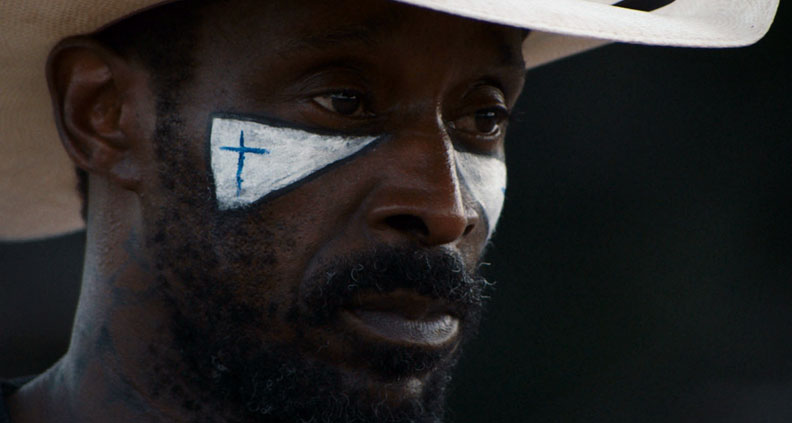 As for being productive and staying occupied, Morgan said: "I'm blessed to be an introvert during times like this. I have no problems picking up this guitar," he then picked up the guitar, saying that he had been watching YouTube tutorials, "Trying to get my guitar skills up." Also: "I've been writing. I finished the first draft of something, because you know in our business oftentimes you don't get the roles that you see yourself playing so you've got to create it yourself," saying he was, "turning some of this heat and energy I have into something positive."
Ross chimed in, stating that she, too, has been writing. "But," she said, "I feel like my brain never stops, and that's an issue to where it can get me really frustrated, because people are not moving at the pace that I am moving. You're constantly going up against closed doors." Ross said she has high and low days during this time, but credits venturing into nature as a helpful tool for relieving some of these all-too-relatable frustrations.
Similarly, Spiro said that managing expectations has been huge for her, saying: "At first I was, like, I'm going to get that script that I started, I'm going to finish it, it's going to be amazing. I'm going to come out of this with my thing and it's going to be amazing." She soon realized, however, how much figuring out the rhythm of a day-to-day creative routine would be a struggle—especially while caring for a young child.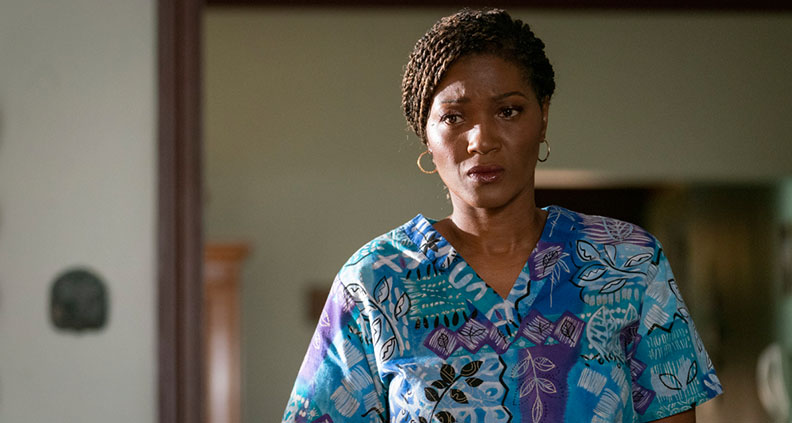 So. How will on-set life be different in a post-Covid-19 world? "I think there will be some serious cutbacks," Hornsby said, adding: "I think there's going to be as few crew members as possible, no guests coming… no love scenes."
Making a good point, Spiro added: "It'll be interesting [to see] which shows will end up getting picked up given their logistical natures. Like, the really intimate shows, if they just don't work without the intimacy."
Speaking to the more controlled environment of television, Hornsby said, "I think TV becomes the test case." Because of indoor sets, very few (if any) locations, Hornsby said, "Those will be easier to work with, versus a show or a movie that needs to be out in the city and all over the place," he noted.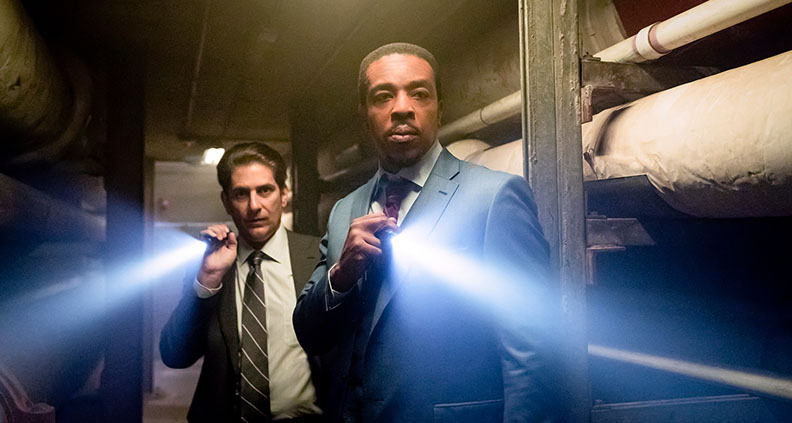 Said Morgan, "I think Hollywood took a real hit in the gut right now [with pilot season shooting]. When it [quarantine] does lift, I think it's going to be an open market that, if you have something interesting and an idea that people will support, the green light pin will be a little more active to fill in these spaces," he speculated. And, ending on a more humorous note, when asked What's been your favorite role to play? Morgan replied: "The one that's paying!"
While this time may be a difficult one, actors and creatives are taking each day as it comes and anticipating the day productions will reopen again… safely.
Film Independent promotes unique independent voices by helping filmmakers create and advance new work. To become a Member of Film Independent, just click here. To support us with a donation, click here.
More Film Independent…
(Header: Andre Royo with Terrence Howard in Empire)