WATCH NOW: Film Independent Presents Playlist… Our Favorite Streaming True Crime Docs
With regular programming temporarily suspended due to the ongoing COVID-19 situation, Film Independent Presents is moving online, with weekly SVOD playlists curated by Film Independent Senior Programmer Jenn Wilson.
***
Shortly before I started writing this blog, I learned of the death, on April 12, of Matt Holzman. I first knew of Matt as a listener of his two popular KCRW radio shows: "Matt's Movies" and "The Document." Later, I was lucky enough to get to know him in person when he served on our LA Film Festival Documentary Jury, and as a committee member for the Film Independent Spirit Awards. Matt was a huge part of the LA film community and inspired countless people to love the movies as much as he did.
Whenever I saw Matt, we loved to talk about documentaries together the most—and I'm so glad that, serendipitously, that's what this week's theme is all about. So this very special Film Independent Presents Playlist is dedicated to you, Matt. I hope you dig it.
As a life-long devotee of true crime films, TV shows and books, I decided to create a Playlist of films, TV series and podcasts dedicated to one of my favorite kind of documentaries—the "miscarriage-of-justice" doc. Here are 13 of our favorites…
THE THIN BLUE LINE (1988)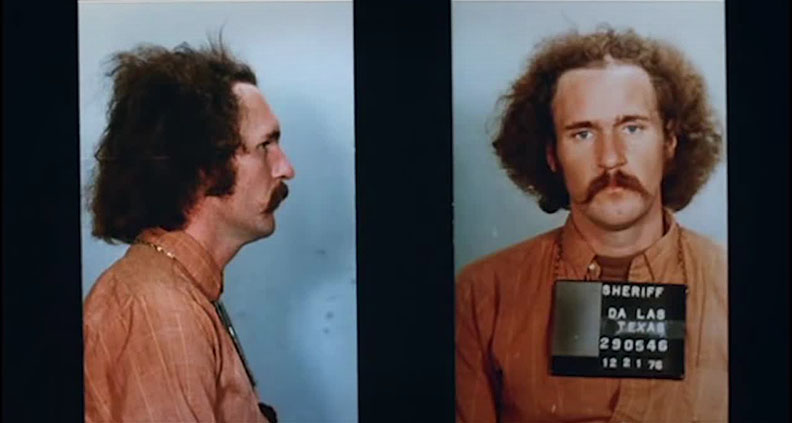 If Truman Capote's In Cold Blood inspired the genre of true crime novel, then surely Errol Morris' The Thin Blue Line (1988) can be considered the miscarriage of justice documentary which has inspired all that have followed.
The iconic Philip Glass score alone completely changed the face of nonfiction filmmaking. I had the gift of seeing this film for the first time not knowing anything about it, so for all of you who haven't seen it yet, I'm not going to say too much, except that it demonstrates what Errol Morris does best: turn the camera on and get his subjects to bury themselves with their own words—and the film still has one of the most shocking endings of any doc I've ever seen.
PARADISE LOST (1996-2011)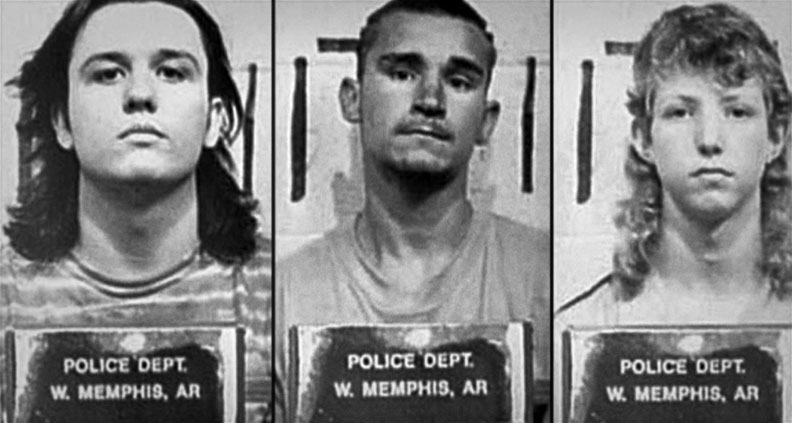 Joe Berlinger and Bruce Sinofsky's three Paradise Lost documentaries are the reason the West Memphis Three finally got out of jail in 2011, after serving 18 years in jail for the 1993 murders of three little boys in West Memphis, Arkansas. When prosecutors in Arkansas managed to convict the three teenagers for the crime—without a single shred of physical or DNA evidence—Berlinger and Sinofsky were there to document one of the most shocking miscarriages of justice that's ever happened in an American courtroom.
The result was the groundbreaking Paradise Lost: The Child Murders at Robin Hood Hill, which premiered on HBO in 1996. It was followed by Paradise Lost 2: Revelations and Paradise Lost 3: Purgatory in 2000 and 2011, respectively.
IN THE DARK (2016-present)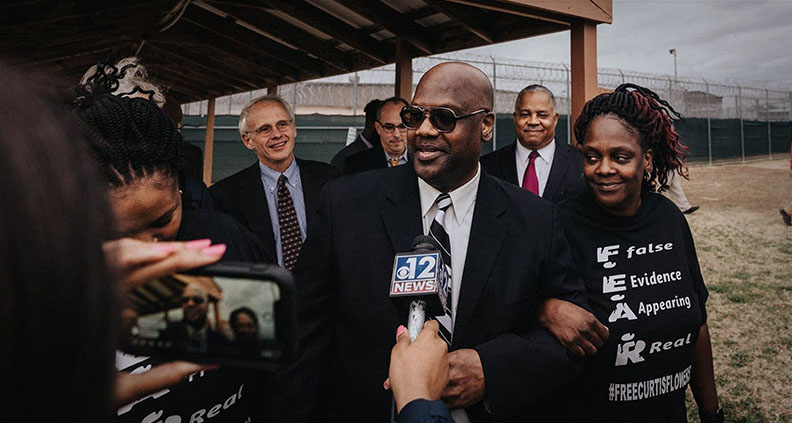 In the Dark is one of the most amazing podcasts on police work and the criminal justice system I've ever heard. Season One covers the shockingly inept police work—so bad the police department it chronicles recently apologized—involved in the murder of 11-year-old Minnesota boy Jacob Wetterling. Season Two covers the murder trials of Curtis Flowers, a black man accused of shooting four people to death inside a Mississippi furniture store.
Each season, host Madeleine Baran and her team starts from scratch, re-investigating every aspect of whatever crime they're covering. This includes either re-interviewing people who were previously interviewed by police, or interviewing people who were never interviewed by police but should have been. What they end up uncovering with basic police work 101 is absolutely amazing.
THE TRIALS OF DARRYL HUNT (2006)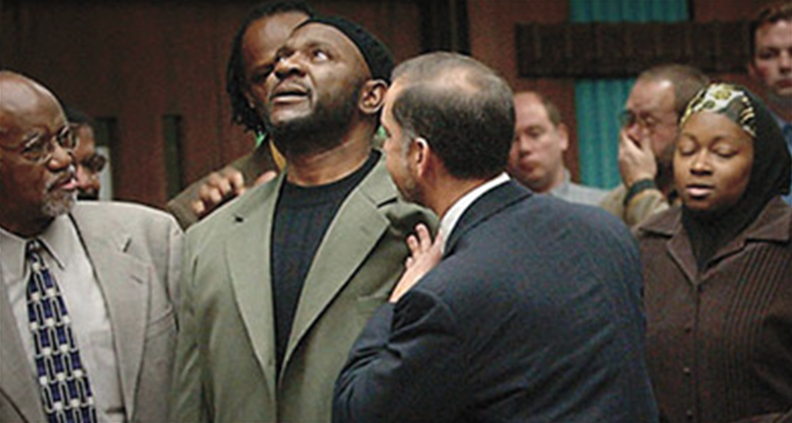 An extraordinary example of years-long dedication to the documentary storytelling process, filmmakers Ricki Stern and Anne Sundberg spent 10 years piecing together this chronicle of the wrongful conviction of Darryl Hunt. He was in prison nearly 20 years on an erroneous rape and murder charge before Peter Neufeld and Barry Scheck's Innocence Project helped free him—with a full exoneration—in 2004.
THE CONFESSION TAPES (2017)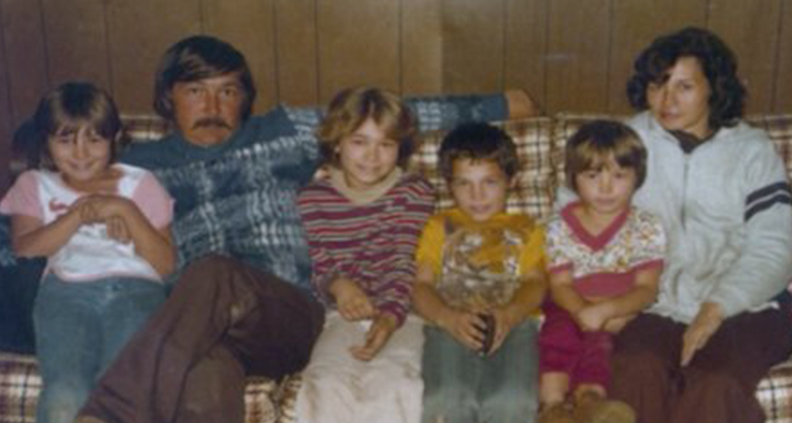 If you can stomach seeing some completely chilling examples of how police sometimes coerce false confessions out of people in service of an easy conviction, then check out Netflix's The Confession Tapes. The first two episodes of Season One detail the fascinating confessions made by two teenagers about how they killed one of the teen's entire family.
Sounds open and shut, right? Except there's absolutely no physical evidence that either one of them were involved in the crime. How would two teens murder three people brutally with a baseball bat without leaving a signal hair, fiber or drop of blood? And why would these two kids confess to a murder they didn't commit? You'll have to watch to discover the unbelievable (yet all-too-real) answer.
THE CENTRAL PARK FIVE (2012)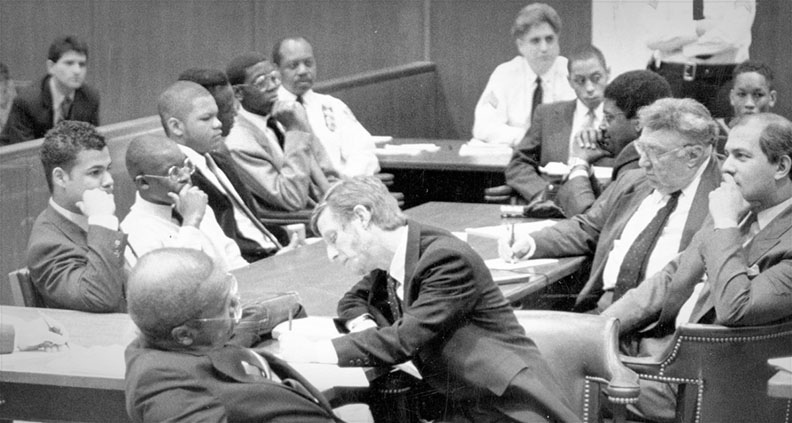 The rape and near murder of 28-year-old Trisha Meili—dubbed the "Central Park Jogger" by the media—in 1989 was one of the most shocking crimes in New York history. Even more shocking were the revelations that five young men known as the "Central Park Five" supposedly committed the crime. Case closed… until when, in 2001, another man named Matias Reyes came forward to say that he was the man who actually committed the crime.
After Reyes's confession and some DNA testing, the Central Park Five were finally released. But everyone wanted to know: how could five completely innocent men have been so easily convicted? The answer lies in the shocking police interrogation footage, as seen in the revelatory 2012 doc, The Central Park Five, which later inspired Ava DuVernay's 2019 Netflix docu-drama When They See Us.
O.J.: MADE IN AMERICA (2016)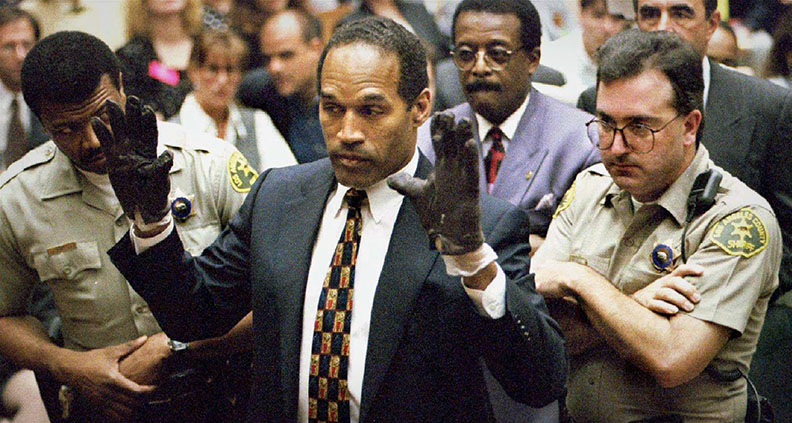 In the era of the multi-part TV documentary series, filmmaker Ezra Edelman's Spirit Award-winning OJ: Made In America was a complete revelation. The format of the series allows for an omnibus storytelling style, one that fits the massive O.J. Simpson case perfectly.
Throughout, Edelman is able to spend the time not only on Simpson's background but also on the story of racism in American and how one widely popular athlete was able to successfully transcend race—until he was accused of murdering his wife. But the real revelation of this series is the amount of people who come forward and admit how much they helped O.J. to get away with everything—and how much they now regret it.
SOUTHWEST OF SALEM (2016)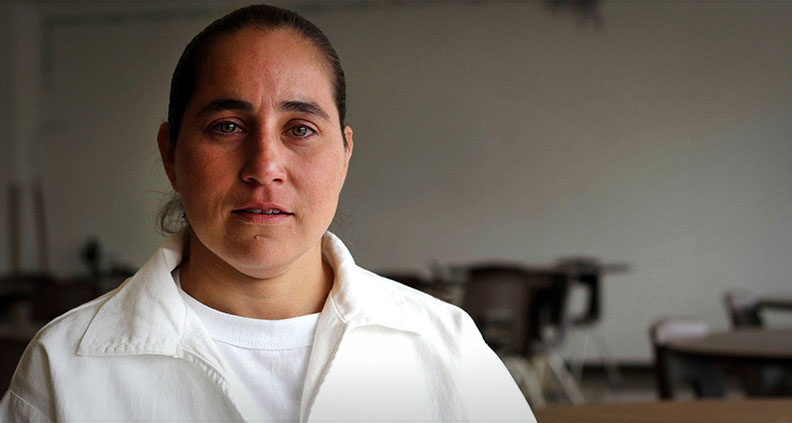 Southwest of Salem: The Story of the San Antonio Four is the story of how four women were wrongfully imprisoned on the back of a bogus sexual abuse accusation. These women lost years of their lives in prison because of one vindictive individual seeking revenge, getting his own children to lie and claim they were sexually abused.
In so many of these cases, we see that it's easy to convict people on little-to-no evidence if the accused is a person belonging to a community already marginalized in mainstream society—in this case four Latinx lesbian women; in the other cases detailed above, because the accused were poor people, misfit teenagers or people of color.
INCENDIARY: THE WILLINGHAM CASE (2011)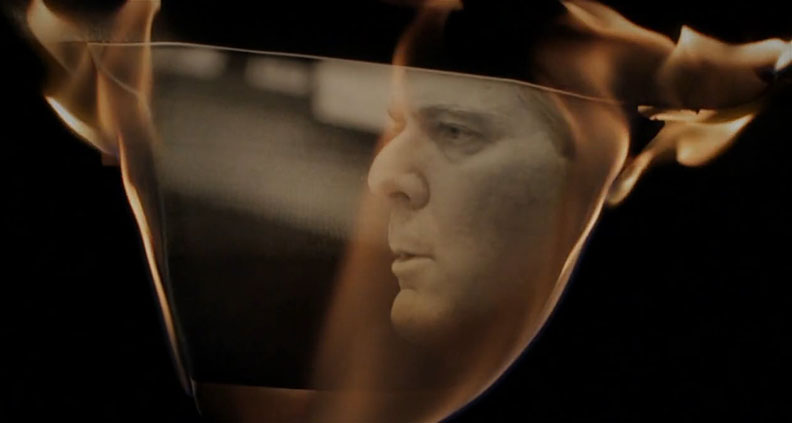 Incendiary: The Willingham Case tells the story of Cameron Todd Willingham, who in 1991 was accused of murdering his children by burning down his house in Corsicana, Texas. The film's true revelations are its interviews with Gerald Hurst, a famous burn- pattern scientist. Over the years, Hurst's testimony has helped free many people falsely accused of arson. In this insightful doc, Hurst gives some chilling information about the inept nature of fire investigation in the U.S.
AILEEN WUORNOS: THE SELLING OF A SERIAL KILLER (1992) /
AILEEN: LIFE AND DEATH OF A SERIAL KILLER (2003)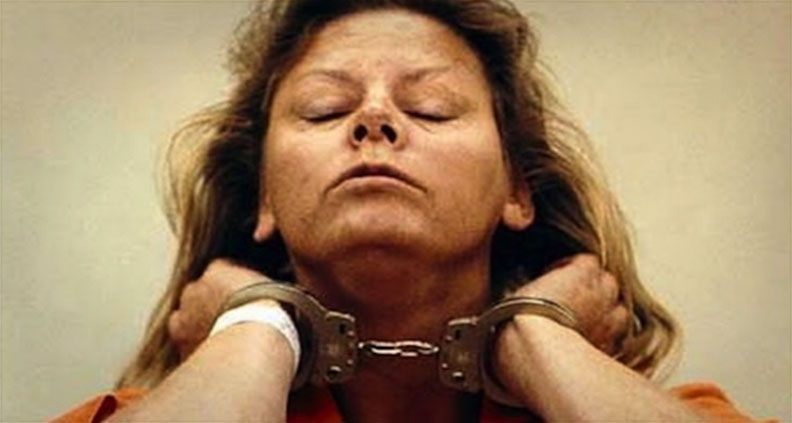 Some might say that Nick Broomfield's two Aileen Wuornos documentaries don't really belong on a miscarriage of justice list, as Wuornos really did kill the men she was accused of killing, and was executed for her crimes in 2002.
But the reason they're included here is not because Wuornos was falsely accused; it's because Broomfield and his co-director Joan Churchill were really the first filmmakers to try to tell Wuornos' whole story from the beginning, including interviews with people who had known and loved her. Broomfield and Churchill were the first to really use this subject matter to question, on film, why someone is categorized a serial killer in the first place.
Does Wuornos belong on a list alongside Ted Bundy and John Wayne Gacy simply because she killed multiple people? In these films, instead of a ruthless killer, Wuoronos is depicted as someone who was horrifically abused by her family, ending up living in a tent in the freezing cold woods as a teenager.
Perhaps that's not a miscarriage of justice—but it's definitely a failure: a failure of a family, a community and a society that callously discarded someone, only to create a bigger problem. These docs inspired the Patty Jenkins' 2003 indie hit Monster, starring Charlize Theron as Wuornos.
Here's where you can find the titles mentioned above to stream online. Stay tuned each week for curated Film Independent Presents playlist content that can be enjoyed at home. To catch up on recaps and videos of past Fi Presents events, click here.
The Thin Blue Line (1988) – Errol Morris – The Criterion Channel
Paradise Lost: The Child Murders at Robin Hood Hills (1996) – Joe Berlinger & Bruce Sinofsky – Amazon Prime
Paradise Lost 2: Revelations (2000) – Joe Berliger & Bruce Sinofsky – Amazon Prime
Paradise Lost 3: Purgatory (2011) – Joe Berlinger & Bruce Sinofsky – Amazon Prime
In the Dark – Season One on the murder of Jacob Wetterling and Season Two on the six-murder trials of Curtis Flowers – https://www.apmreports.org/in-the-dark
The Trials of Darryl Hunt (2006) – Ricki Stern, Anne Sundberg – Free on Tubi
The Confession Tapes (2017) – Kelly Loudenberg (created by) – Netflix
The Central Park Five (2012) – Ken Burns, Sarah Burns, David McMahon – Amazon Prime
OJ: Made In America (2016) – Ezra Edelman – Available on ESPN with subscription and for rent on YouTube and Amazon
Southwest of Salem: The Story of the San Antonio Four (2016) – Deborah S. Esquinazi – Amazon Prime
Incendiary: The Willingham Case (2011) – Joe Bailey Jr. and Steve Mims – Available for rent on iTunes
Aileen Wuornos: The Selling of a Serial Killer (1992) and Aileen: Life and Death of a Serial Killer (2003) – Nick Broomfield and Joan Churchill – Amazon Prime & Sundance Now
Film Independent promotes unique independent voices by helping filmmakers create and advance new work. If you want to help support us and all that we do to help support visual storytellers worldwide, now's the time.
For a limited time through April 30, all donations received will be doubled, up to $80,000, thanks to a generous Film Independent Board Members and Friends Matching Gift. Become a Member of Film Independent here.
Keep up with Film Independent…