11 Last-Minute Halloween Costume Ideas from Film Independent
Halloween is just a day away, but if you haven't come up with a costume yet, don't fret. We've polled our panel of experts and generated a whole list of Independent Film-themed costumes for you to choose from.
Iris Apfel from Iris
I'm dressing up as Iris Apfel (pictured above) this year, because, as she would say, "More is more and less is a bore." My costume consists of her signature black glasses, Iris brand lipstick and eyeshadow from MAC, a grey wig, LOTS of statement jewelry and a black ostrich feather shawl, because she is the "rare bird of fashion" after all. -Lee Jameson, Film Education Manager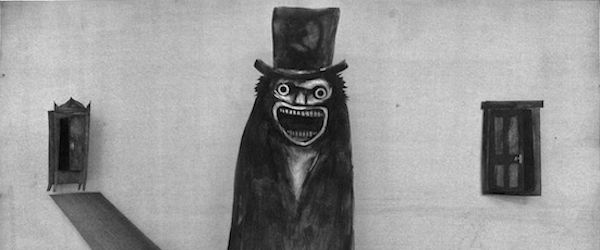 The Babadook from The Babadook
The Babadook would be the best scariest costume this year. A wig, top hat, and a printed-out face peeping out of a corner would freak everybody out. Plus you could give everyone a copy of The Babadook book to keep the horror going. Beyond just being scary, this would hopefully pique lots of people's interest in watching this amazing Australian thriller. -Jasmine Teran, Online Community Manager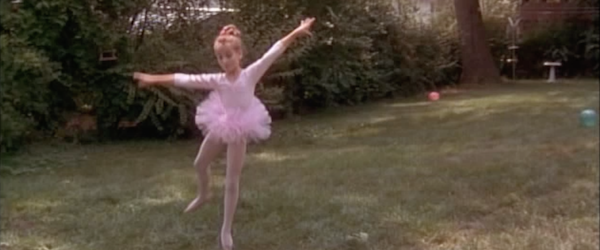 Missy Wiener from Welcome to the Dollhouse
I like the idea of dressing up as the annoying little sister in Welcome to the Dollhouse and pirouetting my way through Halloween. -Maggie Moe, Director of Marketing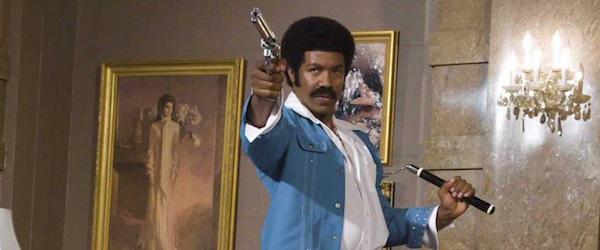 Black Dynamite from Black Dynamite
Directed by the multi-talented Scott Sanders, Black Dynamite was a festival darling in 2009, premiering at Sundance, playing Toronto After Dark and winning the top prize at the Seattle International Film Festival. It is a pitch-perfect satire of the Blaxploitation genre and has since spawned an animated spin-off on Cartoon Network. Like to laugh? See this movie. The costume is basically a blue leisure suit, an afro and a substantial 'stache. Magnum revolver and nunchucks for props. -Cooper Hopkins, Website and Database Manager
UPDATE: "Finding a sky blue leisure suit isn't that easy tho." -Scott Sanders, director, Black Dynamite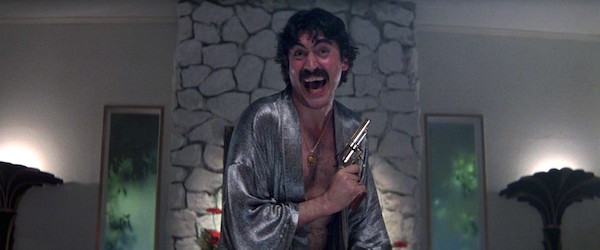 Rahad Jackson from Boogie Nights
Alfred Molina's character in Boogie Nights just seems to have a really good perspective on life. -Will Slocombe, Event Producer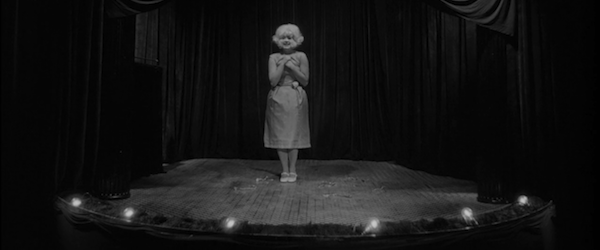 The Lady in the Radiator from Eraserhead
If you're going to do this one, you have to fully do it. You probably have to stay in character all night and I think you have to dress entirely in shades of gray to get it right.  -Tom Sveen, Film Independent Blogger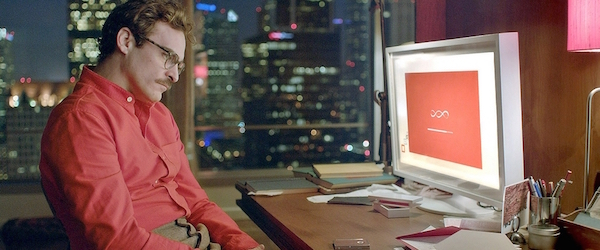 Theodore Twombly from Her
I'd choose him because he has an interesting, unmistakably awkward look, plus you get to walk around talking to yourself (which I do anyway). Start with a red shirt, some high-waisted pants, glasses and a fake mustache (or a real one, if you can grow it). -Daniel Larios, Film Independent Blogger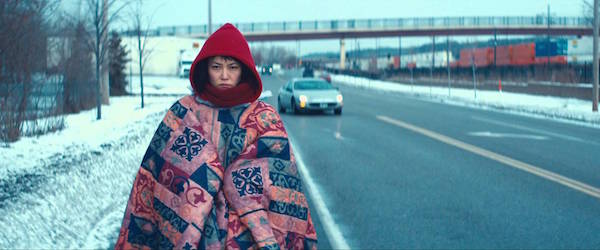 Kumiko, the Treasure Hunter from Kumiko, the Treasure Hunter
Last year I dressed as Kumiko which was great because her costume is so instantly recognizable and the movie is so beloved by the crowd that has seen it. You will have an instant bond with anyone who recognizes it! The main ingredients are an oversized red hoodie, a comforter with a hole in it, and black leggings or a black skirt. Plus a stuffed bunny, of course. Bunzo! -Rachel Walker, IndieLink Producer, Film Independent Forum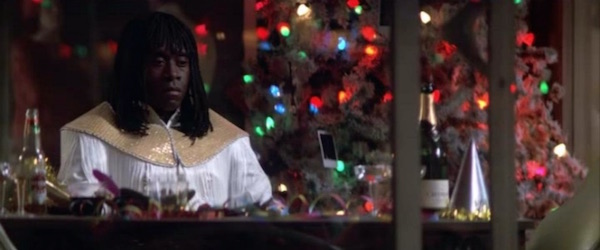 Buck Swope from Boogie Nights
You pretty much can't go wrong with anything designed for a Paul Thomas Anderson movie, particularly Boogie Nights. Just about every character wears unforgettable ensembles throughout the film. But my sleeper fav is the look Don Cheadle, as porn star/wannabe entrepreneur Buck Swope, pulls off in the "New Year's Eve 1980" scene. In his own words, it's "pretty original." Braided wig, white pants, sparkling tasseled white coat (you'll probably have to make this yourself), and a look of sad despair because your dreams of opening a store that sells hi-fi stereo equipment at discount prices don't seem to be working out. (Not a chance–in your dreams pal!) -Evan Ward-Henninger, Associate Director, Membership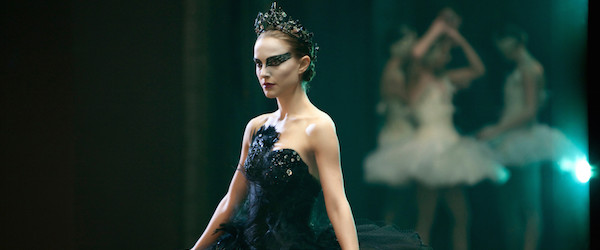 Nina Sayers/The Swan Queen from Black Swan
Black Swan was one of those movies that started off small and snowballed into this big hit. It was such a great movie with an extremely recognizable character. The costume can either be elaborately made with all the feathers and headpieces or simple with just a black tutu and leotard. Something about the make-up and the colors used makes it both beautiful and creepy. Just the way Halloween is supposed to be! -Marvel Zamora, Corporate Sponsorship Assistant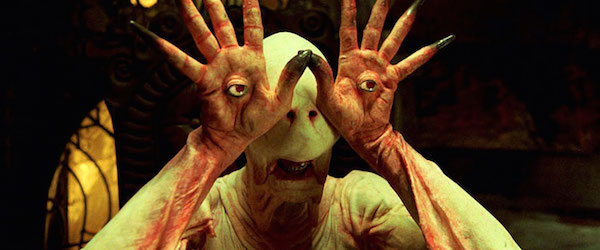 Pale Man from Pan's Labyrinth
I would love to have eyes in my hands. -Maria Bozzi, Senior Director, Film Education
Is your costume indie film-themed this year? Tweet us a photo using #Indieween. And have a safe and happy Halloween!