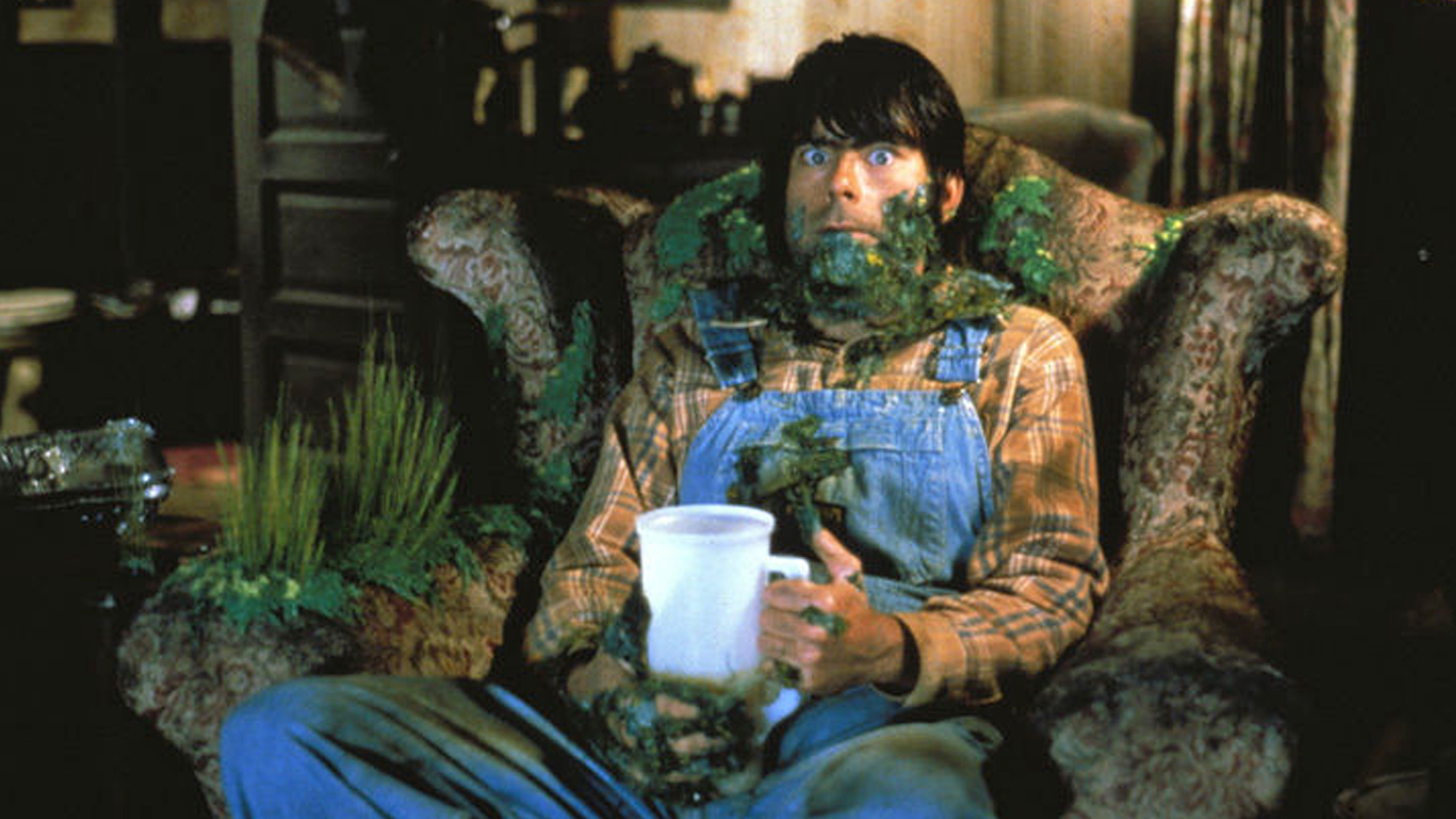 The first original screenplay by horror master Stephen King, a tribute to the E.C. Comics thriller comics of the 1950s, was the basis of this 1982 film. The movie was his much-anticipated collaboration with Night of the Living Dead director, and King inspiration, George A. Romero. The film, like an issue of any great E.C. comics publication such as Tales from the Crypt (story collections that dared young and budding fright-comics aficionados to look at the page with stories that compelled them to keep their sweaty palms moving), is made of five vignettes featured then up-and-coming stars such as Ted Danson, Bonnie Bedelia, Ed Harris, horror make-up effect expert and occasional Romero actor Tom Savini. And finally, in this compilation of giant hissing cockroaches, curses and severed heads, Stephen King himself in his first big screen role.
1982, 120 minutes, color | Screenplay by Stephen King; directed by George A. Romero; with Hal Holbrook, Adrienne Barbeau, Fritz Weaver, Leslie Nielsen, Carrie Nye, E. G. Marshall, Viveca Lindfors, Ted Danson, Bonnie Bedelia, Ed Harris, Tom Savini, Stephen King
Ticketing Information
$5 for Film Independent and LACMA Film Club Members. Members of these two groups can purchase tickets starting at 12:00 pm on Thursday, September 21. Limit two tickets per membership. Proof of Member status is required to reserve tickets during advance reservation period.
$7 for LACMA Members, students with valid ID and seniors (65+); $10 for the general public. Members of these four groups can purchase tickets starting at 12:00 pm on Tuesday, September 28. Two ticket limit.
PLEASE NOTE: Pre-reserved tickets for this event can be picked up at LACMA's Ticket Office, located in the Hammer Building, on the day of the event—as early as 11 am. Tickets are for general, unreserved Bing Theater seating. Ticketed guests must be in their Bing Theater seat 15 minutes prior to the advertised start time or seat(s) may be released. Reservations do not guarantee entry, even with a ticket in hand. Entry is first come, first served, so please arrive early. Program and guest participation subject to change or cancellation without prior notice. Tickets are nontransferable and can only be picked up by the individual who purchased or reserved them.