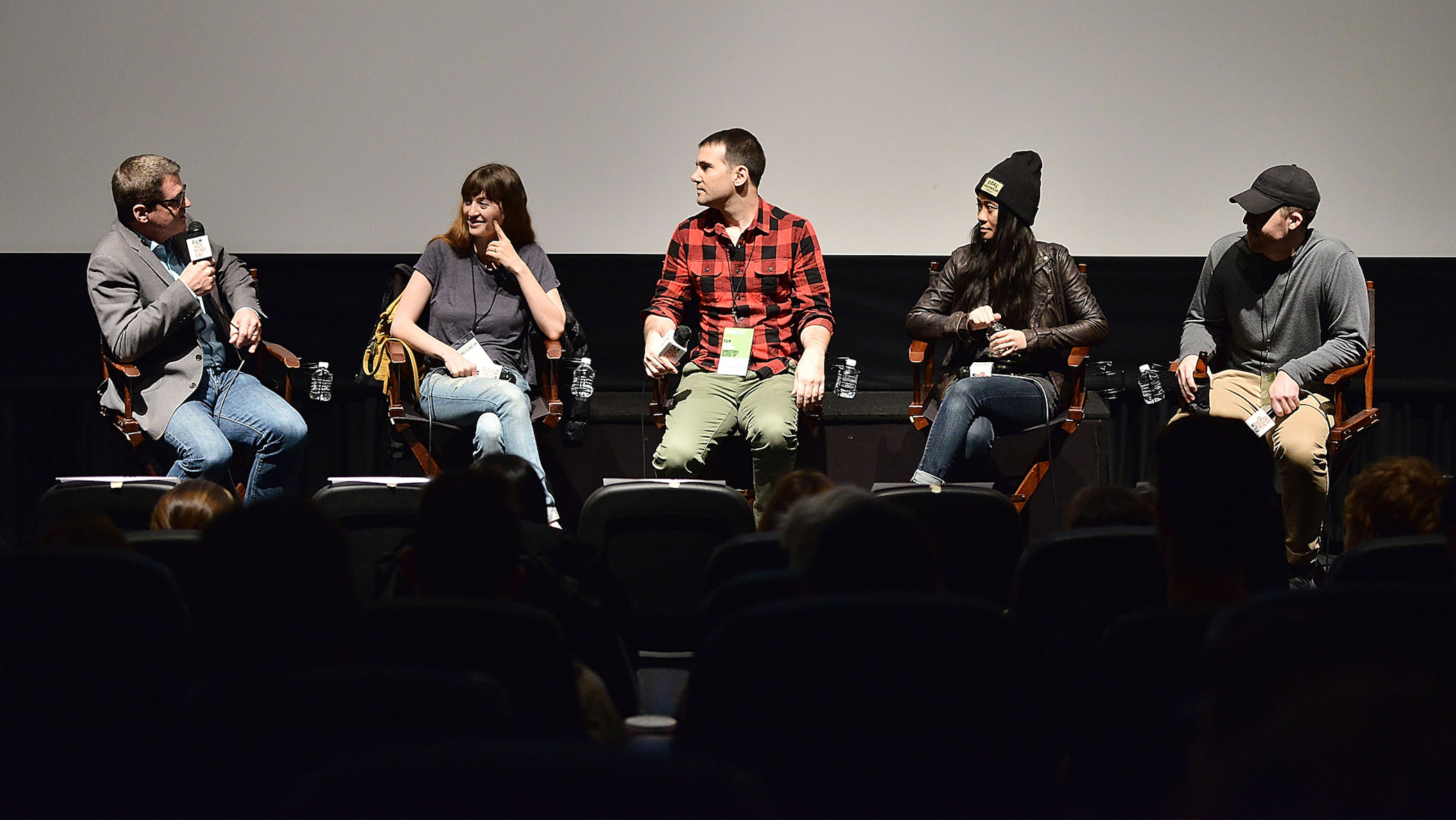 Directors Close-Up Series Passes are available now to Film Independent Members and the general public.
Not a Member? Join now.
Over the past decade, Film Independent's Directors Close-Up has featured some of today's most acclaimed and accomplished filmmakers discussing their craft in fascinating detail.
The Directors Close-Up consists of five unique events which take place every Wednesday from February 1 through March 1. Each night focuses on a different aspect of filmmaking craft and each event concludes with a hosted reception, giving attendees the opportunity to meet their peers and forge new relationships with like-minded people.
PLEASE NOTE: Schedule, content, speakers and moderators are subject to change at any time.
WEEK 1 — Wednesday, February 1
Moonlight: A Stellar Ensemble Piece
Winners of the Robert Altman Award for Best Ensemble Cast at the 2017 Spirit Awards, director Barry Jenkins, casting director Yesi Ramirez and select members of the cast will join us to explore the casting process, the actor-director relationship and how to bring to live memorable performances on the screen.
Barry Jenkins (director, Moonlight, Medicine for Melancholy)
Yesi Ramirez (casting director, Moonlight)
Moderated by Kimberly Peirce (director, Boys Don't Cry, Carrie)
WEEK 2 — Wednesday, February 8
Kubo and the Two Strings: Directing Animation
Director Travis Knight and key members of his creative team demystify the animation process as they take us behind the scenes of one of the most acclaimed animated films of the year.
Travis Knight (director, Kubo and the Two Strings)
Additional panelists TBA
WEEK 3 — Wednesday, February 15
Arrival: Creating the Visual Language
The director's vision comes to life through collaboration with a very talented and skilled creative team. Director Denis Villeneuve and some of his collaborators explain the process of creating the world of a film.
Denis Villeneuve (director, Arrival, Sicario, Incendies)
Additional panelists TBA
WEEK 4 — Wednesday, February 22
The Independent Spirit: A Directors Roundtable
Risk takers and visionaries… Join us as some of this year's Spirit Awards nominees discuss their films, their journeys as artists and the ways in which they have been able to balance their artistic integrity with the demands of the marketplace. Through their experiences, we will explore a director's creative vision.
Andrea Arnold (writer/director, American Honey, Fish Tank)
Robert Eggers (writer/director, The Witch)
Pablo Larraín (director, Jackie, Neruda)
Moderated by Josh Welsh (President, Film Independent)
WEEK 5 — Wednesday, March 1
Auteur TV: The New Creators
The creators of some of the most popular and successful TV shows of the moment discuss what it took to launch their series, their creative processes and their adjustments to the TV medium from their beginnings as indie writer/directors.
Pamela Adlon (writer/director/actor, Better Things, Louie)
Rachel Bloom (co-creator/writer/actor, Crazy Ex-Girlfriend)
Aline Brosh McKenna (co-creator, Crazy Ex-Girlfriend; writer, The Devil Wears Prada)
Issa Rae (writer/director/actor, Insecure)
Reception hosted by Writers Guild of America, West