Forum Opening Night Screening: Frybread Face and Me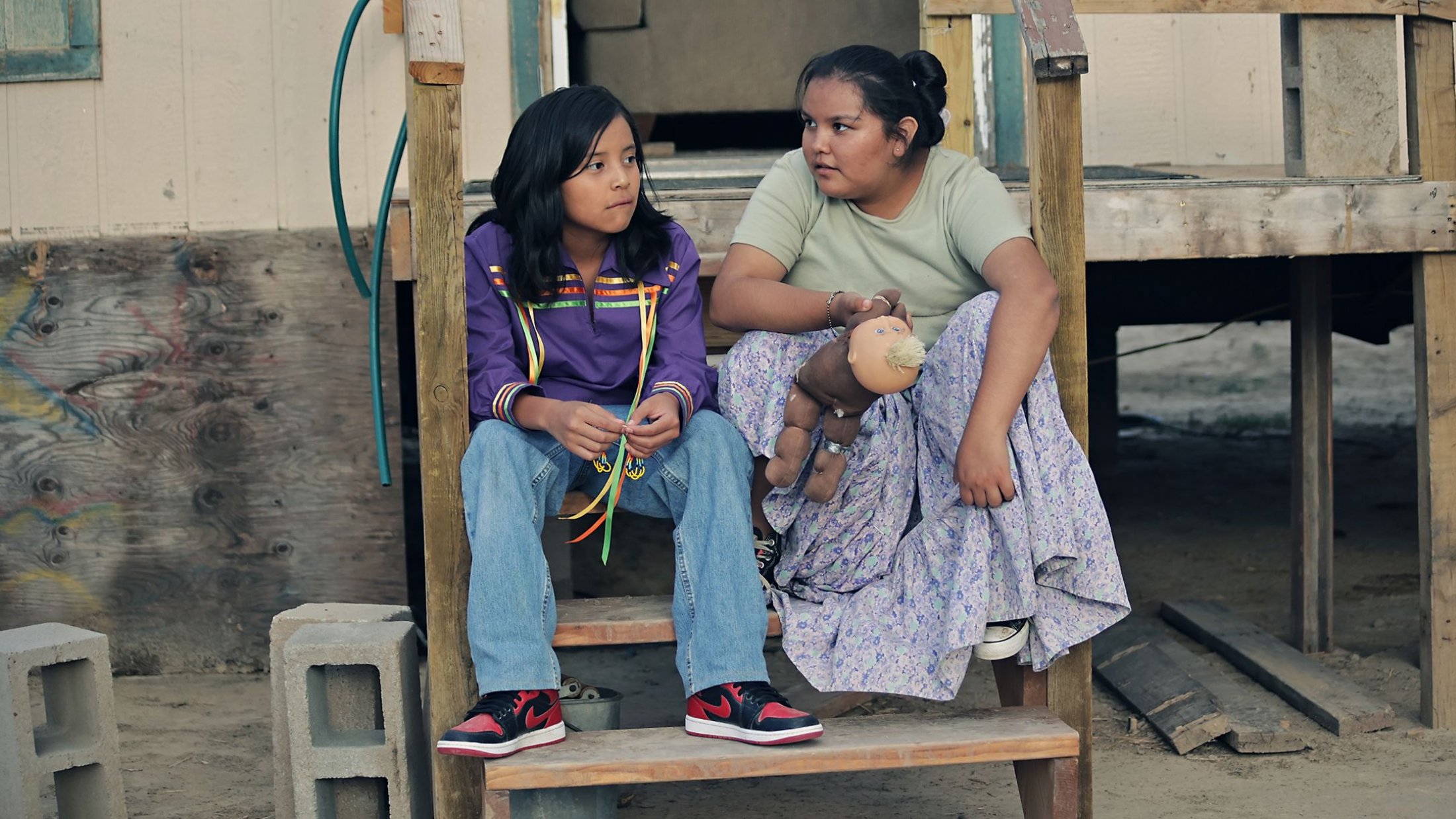 Forum Opening Night Screening: Frybread Face and Me

Film Independent Members, you and a guest are invited to join us for a theatrical screening of the LA Premiere of Frybread Face and Me, followed by an in-person conversation with writer/director Billy Luther, producer Chad Burris, cinematographer Peter Simonite, editor Fred Koschmann and actors Martin Sensmeier, Kahara Hodges and Charley Hogan.
While all Film Independent Members are invited to this special screening, Forum pass holders do not need to register separately to attend – you're all set! Only pass holders have access to everything on offer at this year's Forum, taking place September 29–30. If you haven't already, get your pass today.
Billy Luther is a Film Independent Fellow, having participated in several of our Artist Development programs, including Project Involve (2003), Fast Track (2006), Screenwriting Lab (2019) and Directing Lab (2020).
This year we're celebrating #AD30, in recognition of our three-decade journey working with and for independent artists. Join the celebration and donate today to support our next 30 years of Artist Development.
It's exciting to be a part of this year's Film Independent Forum. Film Independent has been the foundation of my filmmaking career and, because of their commitment to independent artists like me, I've been supported every step of the way. I look forward to celebrating 30 years of Film Independent Artist Development. – Billy Luther

It's 1990. Benny Lovell is a 12-year-old Native American boy growing up in San Diego who plays with dolls and listens to Fleetwood Mac. Everything Benny thinks he knows about himself and his family is turned upside down when his parents force him to spend the summer at his Grandma Lorraine's sheep ranch on the reservation in Arizona. Grandma Lorraine doesn't speak a word of English and, with no running water, plumbing or electricity, Benny must adapt to life on the rez with the help of his free-spirited Aunt Lucy and the opposition of his jaded Uncle Marvin. To Benny, things can't get any worse, and he is determined to find a way home. Shortly after Benny arrives at the ranch, things take an unexpected turn when his cousin Fry — aka Frybread Face, a pudgy 10-year-old vagabond – is dropped off, armed with only a garbage bag of clothes. Fry is a tough-as-nails tomboy; Benny has never met anyone like her, and he is equally intimidated and impressed by her knowledge of Navajo language and traditions. Not only does Fry know her native tongue, but she also seems to know everyone's business.
Fry and the family teach Benny the Navajo way: he is introduced to the Rodeo, the hustle of the trading post, and the rituals of a baby's first laugh ceremony. When Uncle Marvin is injured in a riding accident, Benny and Fry pick up his work on the ranch. This summer changes the lives of these two kids – the reservation girl and the city boy. Despite their differences, they unite to search for family, love and missing sheep.
Frybread Face and Me throws away stereotypes of Native American life and revels in the joys of being Indian. It takes audiences on a journey into a world that hasn't been seen before: a hilarious look into a summer of "firsts," both immersive and heartfelt, told through the eyes of two young Native kids.
The film was an official selection of the 2023 SXSW Festival and Toronto International Film Festival.

2023, 83 minutes, color | Written by Billy Luther | Directed by Billy Luther | Starring Kier Tallman, Charley Hogan, Martin Sensmeier, Kahara Hodges, Sarah Natani | Produced by Chad Burris | Executive Produced by Taika Waititi

Registration Information
Film Lover Members are guaranteed access to, and receive priority entry at this event. Arts Circle Members are guaranteed access, and receive both priority entry and reserved seating. Email membership@filmindependent.org for more.
All Film Independent Members can register for this event starting at 3:00 pm on Thursday, September 7. | Registration is free; one registration transaction per Membership. | Proof of Member status is required to complete registration.

Tickets/Parking
On the day of the event, registered Members may pick up tickets as early as 30 minutes prior to the scheduled start time – look for Film Independent signage. Tickets are nontransferable and for general, unreserved theater seating only (except for Arts Circle Members). Attendees must be in their seat(s) at least 15 minutes prior to the advertised start time or seat(s) may be released. Entry/seating will be handled on a first-come, first-served basis. Guests may not enter the venue without the Member who registered them present. Registration does not guarantee entry, even with a ticket in hand.
Masks are recommended, but not required. This is subject to change as we continue to monitor public health guidance.
The DGA provides several levels of free, secure underground parking on site.

Accessibility
Film Independent is committed to hosting events that are accessible. For inquiries regarding accessibility, or to request an accommodation, please contact us at accessibility@filmindependent.org or 323 556 9305.

Screening Policies
Availability window and registration capacity may vary; always register as early as possible. Limit one registration per Membership, per event.
Members are required to follow all rules and guidelines as laid out by Film Independent and/or its partners. If a guest has been registered for an event by a Member, these policies shall apply to that guest. Violation of policies may result in suspension or termination of Membership.
Event details and guest participation are subject to change or cancellation without prior notice.