Free Members-Only Screening: Misbehaviour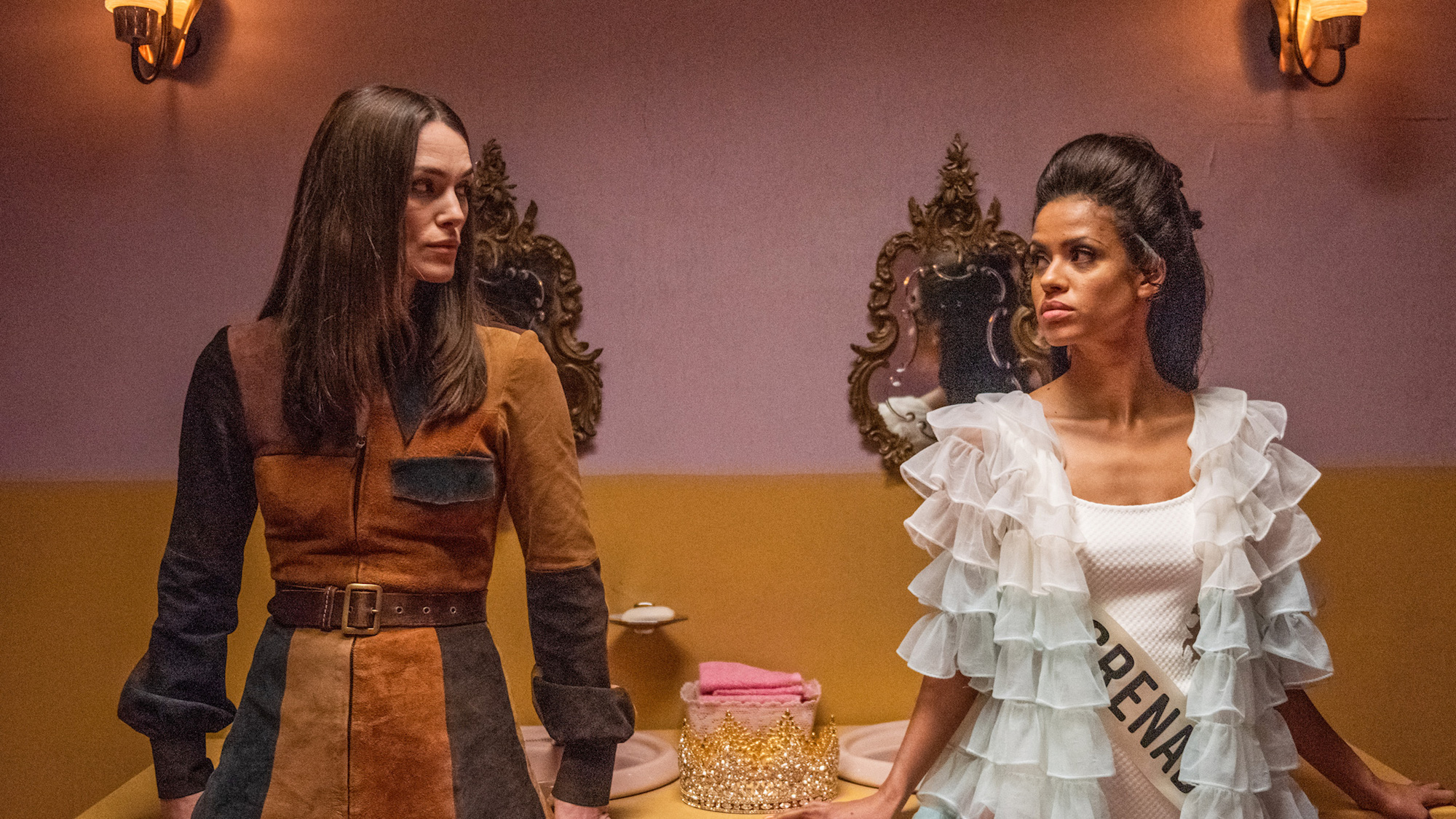 Free Members-Only Screening: Misbehaviour
Please note…
This screening has reached its registration capacity.
Don't miss the Q&A…
After you register for this screening, be sure to register for the follow-up event, Members-Only Q&A: Misbehaviour, featuring a conversation with director Philippa Lowthorpe, former Miss World Jennifer Hosten and actors Keira Knightley and Gugu Mbatha-Raw. (Tuesday, September 29 – 11:00 am PT)

Members, you and a guest are invited to watch Misbehaviour in the Film Independent Presents Online Screening Room.
In 1970, the Miss World competition took place in London, hosted by American comedy legend Bob Hope. At the time, Miss World was the most-watched TV show on the planet, with over 100 million viewers. Claiming that beauty competitions demeaned women, the newly formed Women's Liberation Movement achieved overnight fame by invading the stage and disrupting the live broadcast of the competition. Not only that; when the show resumed, the result caused an uproar: the winner was not the Swedish favorite, but Miss Grenada – the first black woman to be crowned Miss World. In a matter of hours, a global audience had witnessed the patriarchy driven from the stage and the Western ideal of beauty turned on its head.

2020, 106 minutes, color | Directed by Philippa Lowthorpe | Screenplay by Rebecca Frayn and Gaby Chiappe | Story by Rebecca Frayn | Starring Keira Knightley, Gugu Mbatha-Raw, Jessie Buckley, Keeley Hawes, Phyllis Logan, Lesley Manville, Rhys Ifans and Greg Kinnear | Produced by Suzanne Mackie and Sarah Jane Wheale | Executive Produced by Andy Harries, Rebecca Frayn, Cameron McCracken, Jenny Borgars, Rose Garnett, Andrea Scarso and Natascha Wharton
Registration Information
All Film Independent Members can register for this online screening starting at 11:00 am on Monday, September 14. | Registration is free; one registration per Membership. | Proof of Member status is required to complete registration.
Arts Circle and Film Lover Members are guaranteed access to this event; email membership@filmindependent.org for more information.
How to Watch
On the first day of screening availability, registered Members (and guests, when applicable) will be emailed a secure link by our partner Vision Media to watch this title in the Film Independent Presents Online Screening Room.
Online Screening Policies
Availability window and registration capacity may vary; always register as early as possible to ensure access. Links are watermarked, nontransferable and may only be used by the Member who completed the registration. Limit one link per Membership, per event.
Members are required to follow all rules and guidelines as laid out by Film Independent and/or its partners. If a guest has been registered for an event by a Member, these policies shall apply to that guest. Violation of policies may result in suspension or termination of Membership.
Event details and guest participation are subject to change or cancellation without prior notice.