Free Screening: Triangle of Sadness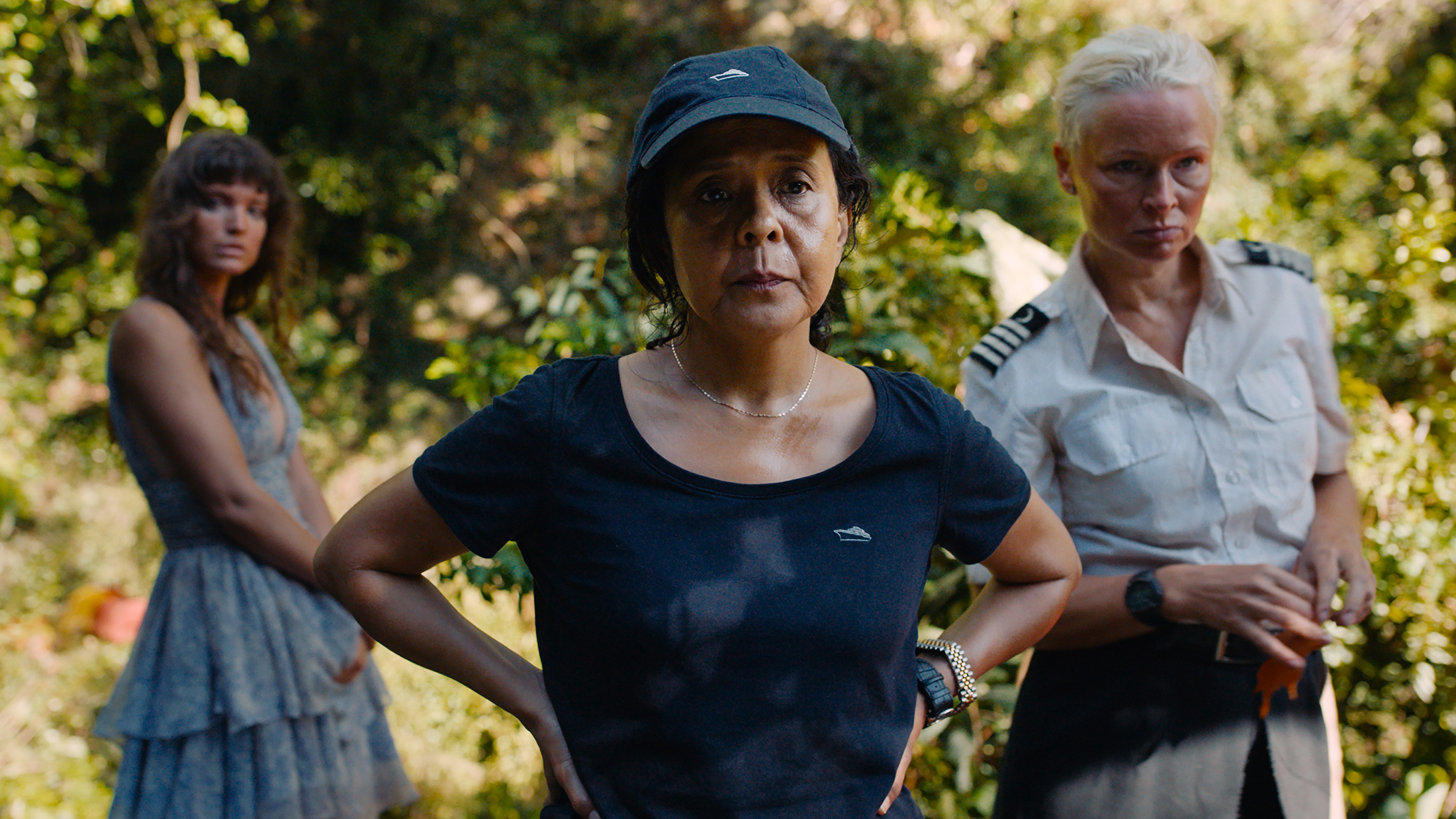 Free Screening: Triangle of Sadness

You're invited to join us for a theatrical screening of Triangle of Sadness, followed by an in-person conversation with writer/director Ruben Östlund, moderated by Pete Hammond (Awards Columnist & Chief Film Critic, Deadline).
In Ruben Östlund's wickedly funny Palme d'Or winner, social hierarchy is turned upside down, revealing the tawdry relationship between power and beauty. Celebrity model couple, Carl (Harris Dickinson) and Yaya (Charlbi Dean), are invited on a luxury cruise for the uber-rich, helmed by an unhinged boat captain (Woody Harrelson). What first appeared Instagrammable ends catastrophically, leaving the survivors stranded on a desert island and fighting for survival.
From NEON, Triangle of Sadness is in theaters now.

2022, 147 minutes, color | Written by Ruben Östlund | Directed by Ruben Östlund | Starring Charlbi Dean, Harris Dickinson, Woody Harrelson, Dolly De Leon | Produced by Erik Hemmendorff, Philippe Bober | Executive Produced by Dan Friedkin, Bradley Thomas, Ryan Friedkin, Micah Green, Daniel Steinman, Peter Possne, Mikael Fellenius, Rose Garnett, Lizzie Francke, Giorgos Karnavas, Konstantinos Kontrovakis, Dan Wechsler, Jamal Zeinal-Zade, Andreas Roald, Jim Stark, Anna Croneman, Michel Merkt, Reigna Solózano, Brina Elizabeta Blaz, Alessandro Del Vigna

Registration Information
Film Lover Members are guaranteed access to, and receive priority entry at this event. Arts Circle Members are guaranteed access, and receive both priority entry and reserved seating. Email membership@filmindependent.org for more.
Film Independent Members and the general public can register for this event starting at 12:00 am on Saturday, November 19. | Registration is free; one registration per Membership. | Proof of Member status is required to complete registration.
Tickets/Parking
On the day of the event, registrants may pick up tickets as early as one hour prior to the scheduled start time – look for Film Independent signage. Tickets are nontransferable and for general, unreserved theater seating only (except for Arts Circle Members). Attendees must be in their seat(s) at least 15 minutes prior to the advertised start time or seat(s) may be released. Entry/seating will be handled on a first-come, first-served basis. Guests may not enter the venue without the Member who registered them present. Registration does not guarantee entry, even with a ticket in hand.
Masks are recommended, but not required. This is subject to change as we continue to monitor public health guidance.
Harmony Gold Preview House parking is complimentary. Underground parking is accessible via Sunset Boulevard. An overflow parking lot is located behind the building and can be accessed from Stanley Avenue. If lots are full, street parking is available.
Accessibility
Film Independent is committed to hosting events that are accessible to everyone. For inquiries regarding accessibility, or to request an accommodation, please contact us at accessibility@filmindependent.org or 323 556 9305.
Screening Policies
Availability window and registration capacity may vary; always register as early as possible. Limit one registration per individual, per event.
Attendees are required to follow all rules and guidelines as laid out by Film Independent and/or its partners. If a guest has been registered for an event by a Member, these policies shall apply to that guest. Violation of policies may result in suspension or termination of Membership/access to future events.
Event details and guest participation are subject to change or cancellation without prior notice.